Abstract
This review is devoted to synthetic biology. In this field, molecular biology methods and techniques are applied to develop a predetermined cell behavior based on theoretically constructed regulatory networks using engineering approaches. A cell can be considered the device that performs several types of basic functions. These are sensory, information processing, and response formation functions. Endogenous and exogenous physical or chemical factors that trigger information processing cascades are input signals. These include signaling and metabolic pathways. As a rule, changes in these pathways lead to the modification of the transcriptional profile. The response includes alterations in the metabolic profile followed by physiological changes. Taking this into account, a cell and a computer can be considered analogs. Therefore, the principles of engineering can be applied to natural biological systems in general and genetic circuits in particular. In addition to the main areas of synthetic biology, as well as their principles and methods, specific examples of the application of the synthetic biology approach in medicine and other fields were discussed.
Access options
Buy single article
Instant access to the full article PDF.
USD 39.95
Price excludes VAT (USA)
Tax calculation will be finalised during checkout.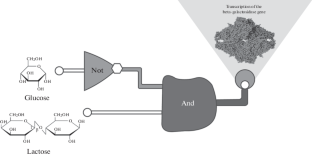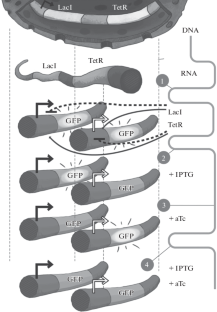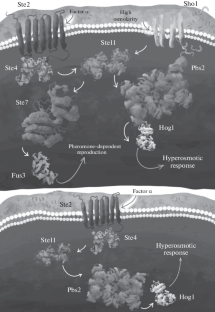 Funding
The study was supported by the Russian Foundation for Basic Research (project no. 18-29-07046).
Ethics declarations
The authors declare that they have no conflict of interest. This article does not contain any studies involving animals or human participants performed by any of the authors.
Additional information
Translated by A. Panyushkina
ADDITIONAL INFORMATION
Vasilev R.A., https://orcid.org/0000-0002-6839-905X; e-mail: ruavasilev@gmail.com
Chernikovich V.Yu., e-mail: victoria.artistcat@gmail.com
Evteeva M.A., e-mail: evteeva_ma@rrcki.ru
Sakharov D.A., https://orcid.org/0000-0001-9333-586X; e-mail: sakharov@muctr.ru
Patrushev M.V., https://orcid.org/0000-0002-4748-9283; e-mail: maxpatrushev@yandex.ru
About this article
Cite this article
Vasilev, R.A., Chernikovich, V.Y., Evteeva, M.A. et al. Synthetic Biology: Current State and Applications. Mol. Genet. Microbiol. Virol. 36, 15–26 (2021). https://doi.org/10.3103/S0891416821010079
Received:

Revised:

Accepted:

Published:

Issue Date:

DOI: https://doi.org/10.3103/S0891416821010079