Abstract—
The structure of computer-aided design systems based on the ontology of the subject area is considered in this paper using the example of training in the design of technical objects, which can be used both by a person for training and by an information system for solving practical design problems. The term computer-aided design training system is instantiated as a real industrial system supplemented with learning elements.
Access options
Buy single article
Instant access to the full article PDF.
USD 39.95
Price excludes VAT (USA)
Tax calculation will be finalised during checkout.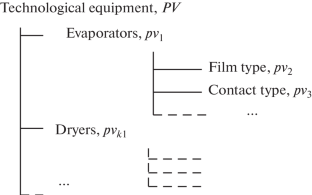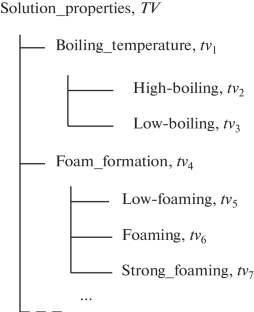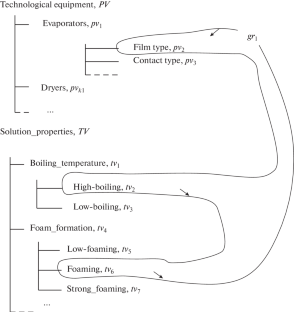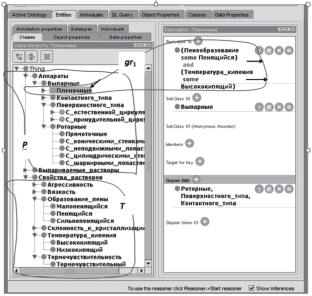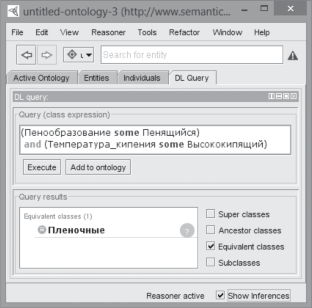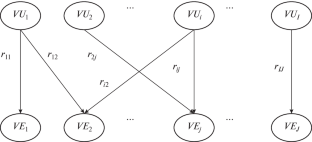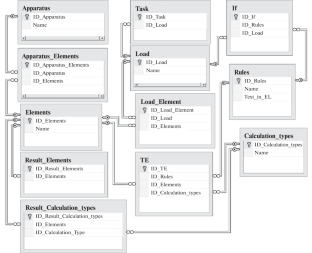 REFERENCES
Solovyev, A.N., Prikhodko, V.M., Polyakova, T.Yu., and Sazonova, Z.S., Russian engineering teachers as an important part of IGIP, Vyssh. Obraz. Ross., 2018, no. 1, pp. 38–45.

Rudskoy, A.I., Borovkov, A.I., Romanov, P.I., and Kolosova, O.V., Ways to reduce risks when building the digital economy in Russia, Vyssh. Obraz. Ross., 2019, vol. 28, no. 2, pp. 9–22.  https://doi.org/10.31992/0869-3617-2019-28-2-9-22

Dneprovskaya, N.V., Assessment of the readiness of the Russian higher education for the digital economy, Stat. Ekon., 2018, vol. 15, no. 4, pp. 16–28.  https://doi.org/10.21686/2500-3925-2018-4-16-28

Pozdneev, B., Dusina, F., and Ivannikov, A., Smart university management based on process approach and it-standards, Smart Education and e-Learning, Uskov, V., Howlett, R., and Jain, L., Eds., Smart Innovation, Systems and Technologies, vol. 59 (Springer, Cham, 2016), pp. 73–82.  https://doi.org/10.1007/978-3-319-39690-3_7

Pozdneev, B., Tolok, A., Ovchinnikov, P., Levchenko, A., and Sharovatov, V., Digital transformation of learning processes and the development of competencies in the virtual machine-building enterprise environment, J. Phys.: Conf. Ser., 2019, vol. 1278, p. 012008.  https://doi.org/10.1088/1742-6596/1278/1/012008

Rakitov, A.I., Higher education and artificial intelligence: Euphoria and alarmism, Vyssh. Obraz. Ross., 2018, vol. 27, no. 6, pp. 41–49.

Noskova, T.N., Pavlova, T.B., and Yakovleva, O.V., Pedagogical activity tools in electronic environment, Vyssh. Obraz. Ross., 2017, nos. 8–9, pp. 121–130.

De-Marcos, L., Garcia-Lopez, E., and Garcia-Cabot, A., On the effectiveness of game-like and social approaches in learning: comparing educational gaming, gamification & social networking, Comput. Educ., 2016, vol. 95, pp. 99–113.  https://doi.org/10.1016/j.compedu.2015.12.008

Yamada, T., New component technologies and development strategies of e-learning in MOOC and post-MOOC eras, Genetic and Evolutionary Computing, Zin, T., Lin, J.W., Pan, J.S., Tin, P., and Yokota, M., Eds., Advances in Intelligent Systems and Computing, vol. 388 (Springer, Cham, 2015), pp. 387–394.  https://doi.org/10.1007/978-3-319-23207-2_39

Savitskaya, T.V., Egorov, A.F., Mikhaylova, P.G., and Dementienko, A.V., Multilevel training of chemists and technologists in the interdisciplinary training system using distance educational technologies, IV Int. Conf. on Information Technologies in Engineering Education (Inforino), Moscow, 2018 (IEEE, 2018), pp. 1–5.  https://doi.org/10.1109/INFORINO.2018.8581753

Morshchilov, M.V., Petrova, L.G., and Prikhod'ko, V.M., Information technologies in engineering education, application features in Russia, Avtomobil'. Doroga. Infrastruktura, 2018, no. 2, p. 13.

Dudyrev, F.F. and Maksimenkova, O.V., Training simulators in vocational education: Pedagogical and technological aspects, Vopr. Obraz., 2020, no. 3, pp. 255–276.  https://doi.org/10.17323/1814-9545-2020-3-255-276

Nemtinov, V.A., Manaenkov, I.M., and Nemtinova, Yu.V., Creation of a virtual technology laboratory and organization of training for highly qualified personnel, Vyssh. Obraz. Ross., 2020, vol. 29, no. 2, pp. 159–168.  https://doi.org/10.31992/0869-3617-2020-29-2-159-168

Mokrozub, V.G., Design of virtual room "Construction of technological equipment" in Tambov State Technical University, SAPR Grafika, 2015, no. 1, pp. 38–39.

Nemtinov, V.A., Borisenko, A.B., Morozov, V.V., and Nemtinova, Yu.V., Increasing the level of professional competence using a virtual educational environment, Vyssh. Obraz. Ross., 2021, vol. 30, no. 3, pp. 104–113.  https://doi.org/10.31992/0869-3617-2021-30-3-104-113

Tikhomirov, G., Saldikov, I., Malikova, E., Kuchenkova, L., and Pilyugin, V., NRNU MEPhI experience in development and application of visualization software in nuclear power plants education, Nauchn. Vizualizatsiya, 2012, vol. 4, no. 2, pp. 57–63.

Kowalik, D. and Rusyn, B., Innovative vocational didactics aimed at the preparation of staff according to Industry 4.0 and Europe 2020, 4th Int. Conf. on Education Reform and Modern Management (ERMM 2017), pp. 12–17.

Smorkalov, A., Morozov, M., Fominykh, M., and Prasolova-Forland, E., Virtualizing real-life lectures with vAcademia, Kinect, and iPad, HCI International 2014 – Posters' Extended Abstracts. HCI 2014, Stephanidis, C., Ed., Communications in Computer and Information Science, vol. 435 (Springer, Cham, 2014), pp. 156–161. https://doi.org/10.1007/978-3-319-07854-0_28

Volokitin, Yu.I., Grinko, O.V., Kupriyanovsky, V.P., Korzun, A.V., Almazov, A.A., Pokusaev, O.N., and Zhabitskii, M.G., Digital twins of knowledge and ontologies for higher technology education, Int. J. Open Inf. Technol., 2021, vol. 9, no. 1, pp. 128–144.

Kleshchev, A.S. and Shalfeeva, E.A., Classification of properties of ontology: Ontologies and their classification, Preprint of Inst. of Automation and Control Processes, Far East Branch, Russ. Acad. Sci., Vladivostok, 2005.

Egorov, A.F., Savitskaya, T.V., and Mikhailova, P.G., The current state of analysis, synthesis, and optimal functioning of multiproduct digital chemical plants: Analytical review, Theor. Found. Chem. Eng., 2021, vol. 55, pp. 225–252.  https://doi.org/10.31857/S0040357121010061
Ethics declarations
The authors declare that they have no conflicts of interest.
Additional information
Translated by S. Avodkova
About this article
Cite this article
Mokrozub, V.G., Molotkova, N.V., Mishchenko, E.S. et al. The Development of Intelligent Educational Content. Autom. Doc. Math. Linguist. 56, 55–62 (2022). https://doi.org/10.3103/S0005105522020042
Received:

Published:

Issue Date:

DOI: https://doi.org/10.3103/S0005105522020042
Keywords:
digital university

educational content

virtual office

design