Abstract—
The paper presents a comparative analysis of the structural and functional characteristics of microbial communities of gray forest soil of fallow and intensively cultivated areas. The long-term anthropogenic impact with massive annual mineral fertilization when growing a monoculture of potatoes has led to degradation of the soil microbial system. A catastrophic decrease in the functional potential of the microbial system (environmental services) is shown using eco-exergy as a thermodynamic indicator of soil "health".
This is a preview of subscription content, log in to check access.
Access options
Buy single article
Instant unlimited access to the full article PDF.
US$ 39.95
Price includes VAT for USA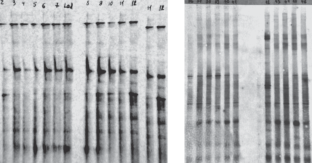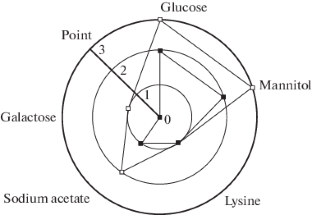 REFERENCES
1

Zinyakova, N.B., Khodzhaeva, A.K., Tulina, A.S., and Semenov, V.M., Active organic matter in grey forest soil of agriculture and fallow lands, Agrokhimiya, 2013, no. 9.

2

Kozhevin, P.A., Mikrobnye populyatsii v prirode (Microbial Populations in Nature), Moscow, 1989.

3

Kozhevin, P.A., Ecology of soil microorganisms, in Ekologiya mikroorganizmov (Ecology of Microorganisms), Netrusov, A.I., Ed., Moscow, 2004.

4

Emer, N.R., Semenov, A.M., Zelenev, V.V., et al., Daily dynamics of the number and activity of nitrogen-fixing bacteria in fallow and intensely cultivated soils, Eurasian Soil Sci., 2014, vol. 47, no. 8, pp. 801–809.

5

Green, S.J., A guide to denaturating gel electrophoresis (Version 2), 2005. http://stefangreen.com. Cited July 9, 2018.

6

Green, S.J., Leigh, M.B., and Neufeld, J.D., Denaturating gradient gel electrophoresis (DGGE) for microbial community analysis, in Microbiology of Hydrocarbons, Oils, Lipids, and Derived Compounds, Timmis, K.N., Ed., Heidelberg, 2009.

7

Jørgensen, S.E., Exergy, in Ecosystem Ecology, Amsterdam, 2009.

8

Jørgensen, S.E., Ecosystem services, sustainability and thermodynamic indicators, Ecol. Comp., 2010, vol. 7, no. 3, pp. 311–313.

9

Kozhevin, P.A., Zhebrak, I.S., and Maslova, O.A., The role of soil microorganisms in environmental and food security, Moscow Univ. Soil Sci. Bull., 2017, vol. 72, no. 191. https://doi.org/10.3103/S0147687417050039

10

Muyzer, G., Brinkoff, T., Nübel, U., et al., Denaturating gradient gel electrophoresis (DGGE) in microbial ecology, in Molecular Microbial Ecology Manual, Akkermans, A.D.L., von Elsas, J.D., and Bruijn, E.J.D., Eds., Dordrecht, 1998.

11

Sinsabaugh, R., Follstad, Shah, J., Findlay, S., et al., Scaling microbial biomass, metabolism and resource supply, Biogeochemistry, 2015, vol. 122, no. 2–3, pp. 175–190. https://doi.org/10.1007/s10533-014-0058-z

12

Yeates, C., Gillings, M.R., Davison, A.D., et al., Methods for microbial DNA extraction from soil for PCR amplification, Biol. Proced. Online, 1998, vol. 1, no. 1. http://www.biologicalprocedures.com. Cited 09.07.2018.
Ethics declarations
Conflict of interests. The authors declare that they have no conflicts of interest.
Statement on the welfare of animals. This article does not contain any studies involving animals performed by any of the authors.
Additional information
Translated by E.V. Makeeva
About this article
Cite this article
Emer, N.R., Kostina, N.V., Netrusov, A.I. et al. Analysis of the State of the Soil Microbial System under Prolonged Anthropogenic Load. Moscow Univ. Soil Sci. Bull. 74, 187–192 (2019) doi:10.3103/S0147687419040045
Received:

Revised:

Accepted:

Published:

Issue Date:
Keywords:
microbial system

soil

disturbance

soil "health"

environmental services

exergy