Abstract
Wound healing is an essential biological process which involves tissue repair and recovery and includes the action of a complex system of blood cells, cytokines, and growth factors. It is a process attended by integrated cellular and biochemical events and characterized by four phases: haemostasis, inflammation, proliferation, and remodelling. Medicinal plants which have healing applications, continue to play a central role in the healthcare system of a large proportion of the world's population. Numerous studies have shown that several Australian plant species used medicinally, contain biologically active extracts and compounds which have enormous potential for the treatment and management of a wound. Medicinal plants contain a wide range of chemical compounds as the unique flora of Australia offers an array of diverse bioactives, which elicit antibacterial, antioxidant, anti-inflammatory and wound healing abilities. Such properties are not limited to the edible sections of plants as the roots, bark, sap, leaves and seeds from a vast array of plants have demonstrated similar effects. In this review article, various Australian native plants which are scientifically proven to have antibacterial and anti-inflammatory properties that support wound healing, are discussed. This review also briefly discusses the general wound healing process, wound-colonizing bacteria, factors that affect wound healing, and costs involved in the treatment and management of chronic wounds.
Access options
Buy single article
Instant access to the full article PDF.
USD 39.95
Price includes VAT (USA)
Tax calculation will be finalised during checkout.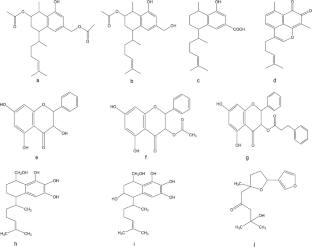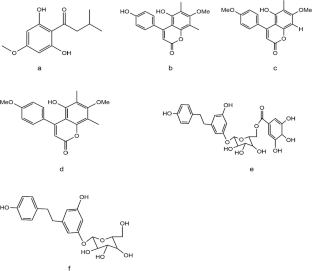 Abbreviations
ECM:

Extracellular matrix

PDGF:

Platelet derived growth factor

TGF-β:

Transforming growth factor-beta

FGF:

Fibroblast growth factor

TNF-α:

Tumor necrosis factor-alpha

IL-1:

Interleukin-1

MMP:

Matrix metalloproteinases

TIMP:

Tissue inhibitors of metalloproteinases

HIF:

Hypoxic-inducible factor

VEGF:

Vascular endothelial growth factor

BFF:

Basic fibroblast factor

MRSA:

Methicillin-resistant Staphylococcus aureus

CRC:

Cooperative research Centre

VRE:

Vancomycin-resistant enterococci VRE)

COX-1:

Cyclooxygenase 1

COX-2:

Cyclooxygenase 2

5-LO:

5-Lipoxygenase

PA2:

Phospholipase A2

PGE2:

Prostaglandin E2

LPS:

Lipopolysaccharide

NO:

Nitric Oxide

RAW 264.7 cells:

Ralph And William's 264.7 cell line

TPA:

12-o-tetradecanoyl phorbol-13-acetate

HeLa:

Human epithelial carcinoma cell line

GC/MS:

Gas Chromatography-Mass Spectrometry
References
Anakok OF, Ndi CP, Barton MD, Griesser HJ, Semple SJ (2012) Antibacterial spectrum and cytotoxic activities of serrulatane compounds from the Australian medicinal plant Eremophila neglecta. J Appl Microbiol 112(1):197–204. https://doi.org/10.1111/j.1365-2672.2011.05174.x

Australian Bureau of Statistics (ABS) (2011) The Health and Welfare of Australia's Aboriginal and Torres Strait Islander Peoples. Cat No 4704.0. Canberra

Badilla B, Mora G, Poveda LJ (1999) Anti-inflammatory activity of aqueous extracts of five Costa Rican medicinal plants in Sprague-Dawley rats. Rev Biol Trop 47(4):723–727

Barr A, Terry K, Milton A, Valerie A (1988) Traditional bush medicines: an Aboriginal pharmacopoeia. Greenhouse Publications, Victoria

Barr A, Chapman J, Smith N, Wightman G, Knight T, Mills L, Andrews M, Alexander V (1993) Traditional aboriginal medicines in the Northern Territory of Australia by Aboriginal Communities of the Northern Territory. Conservation Commission of the Northern Territory. Darwin

Beldon P (2010) Basic science of wound healing. Surgery (Oxford) 28:409–412. https://doi.org/10.1016/j.mpsur.2010.05.007

Bell RA, Suerken CK, Grzywacz JG, Lang W, Quandt SA, Arcury TA (2006) Complementary and alternative medicine use among adults with diabetes in the United States. Altern Ther Health Med 12(5):16–22

Biva IJ, Ndi CP, Griesser HJ, Semple SJ (2016) Antibacterial constituents of Eremophila alternifolia: An Australian aboriginal traditional medicinal plant. J Ethnopharmacol 182:1–9. https://doi.org/10.1016/j.jep.2016.02.011

Bjarnsholt T, Kirketerp-Møller K, Jensen P, Madsen KG, Phipps R, Krogfelt K, Høiby N, Givskov M (2008) Why chronic wounds will not heal: a novel hypothesis. Wound Repair Regen 16(1):2–10. https://doi.org/10.1111/j.1524-475x.2007.00283.x

Bowler PG, Duerden BI, Armstrong DG (2001) Wound microbiology and associated approaches to wound management. Clin Microbiol Rev 14(2):244–269 https://doi.org/10.1128/CMR.14.2.244-269.2001

Brkljaca R, Urban S (2015) HPLC-NMR and HPLC-MS profiling and bioassay-guided identification of secondary metabolites from the Australian plant Haemodorum spicatum. J Nat Prod 78(7):1486–1494. https://doi.org/10.1021/np500905g

Carroll AR, Davis RA, Addepalli R, Fechner GA, Guymer GP, Forster PI, Quinn RJ (2009) Cytotoxic agarofurans from the seeds of the Australian rainforest vine Celastrus subspicata. Phytochem Lett 19(4):163–165. https://doi.org/10.1016/j.phytol.2009.05.002.2

Chang HM, But PPH (1987) Pharmacology and applications of Chinese Meterica Medica. World Scientific, Singapore. 1,2, pp 706–711. https://doi.org/10.1142/0284

Chariandy CM, Seaforth CE, Phelps RH, Pollard GV, Khambay BP (1999) Screening of medicinal plants from Trinidad and Tobago for antimicrobial and insecticidal properties. J Ethnopharmacol 64(3):265–270. https://doi.org/10.1016/s0378-8741(98)00130-5

Cheesman MJ, White A, Matthews B, Cock IE (2019) Terminalia ferdinandiana Fruit and Leaf Extracts Inhibit Methicillin-Resistant Staphylococcus aureus Growth. Planta Med 85(16):1253–1262. https://doi.org/10.1055/a-1013-0434

Chen J, Er HM, Mohamed SM, Chen YS (2015) In vitro anti-inflammatory activity of fractionated Euphorbia hirta aqueous extract on rabbit synovial fibroblasts. Biomed J 38(4):301–306. https://doi.org/10.4103/2319-4170.151031

Cowan MM (1999) Plant products as antimicrobial agents. Clin Microbiol Rev 12(4):564–582

Demidova-Rice TN, Hamblin MR, Herman IM (2012) Acute and impaired wound healing: pathophysiology and current methods for drug delivery, part 1: normal and chronic wounds: biology, causes, and approaches to care. Adv Skin Wound Care 25(7):304–314. https://doi.org/10.1097/01.asw.0000416006.55218.d0

Dorai AA (2012) Wound care with traditional, complementary and alternative medicine. Indian J Plast Surg 45(2):418–424. https://doi.org/10.4103/0970-0358.101331

Dreifke MB, Jayasuriya AA, Jayasuriya AC (2015) Current wound healing procedures and potential care. Mater Sci Eng C Mater Biol Appl 48:651–662. https://doi.org/10.1016/j.msec.2014.12.068

Ekor M (2014) The growing use of herbal medicines: issues relating to adverse reactions and challenges in monitoring safety. Front Pharmacol 4:177. https://doi.org/10.3389/fphar.2013.00177

Ekpo OE, Pretorius E (2007) Asthma, Euphorbia hirta and its anti-inflammatory properties. S Afr J Sci 103(5–6):201–203

Enoch S, Leaper DJ (2005) Basic science of wound healing. Surgery (Oxford) 23(2):37–42. https://doi.org/10.1383/surg.23.2.37.60352

Galbraith P, Henry R, McCarthy DT (2019) Rise of the killer plants: investigating the antimicrobial activity of Australian plants to enhance biofilter-mediated pathogen removal. J Biol Eng 13(1):52. https://doi.org/10.1186/s13036-019-0175-2

Garrow D, Egede LE (2006) Association between complementary and alternative medicine use, preventive care practices, and use of conventional medical services among adults with diabetes. Diabetes Care 29(1):15–19. https://doi.org/10.2337/diacare.29.01.06.dc05-1448

Geraghty DP, Ahuja KD, Pittaway J, Shing C, Jacobson GA, Jager N, Jurković S, Narkowicz C, Saunders CI, Ball M, Pinkard A, Vennavaram RR, Adams MJ (2011) In vitro antioxidant, antiplatelet and anti-inflammatory activity of Carpobrotus rossii (pigface) extract. J Ethnopharmacol 34(1):97–103. https://doi.org/10.1016/j.jep.2010.11.060

Guo Y, Sakulnarmrat K, Konczak I (2014) Anti-inflammatory potential of native Australian herbs polyphenols. Toxicol Rep 1:385–390. https://doi.org/10.1016/j.toxrep.2014.06.011

Hart PH, Brand C, Carson CF, Riley TV, Prager RH, Finlay-Jones JJ (2000) Terpinen-4-ol, the main component of the essential oil of Melaleuca alternifolia (tea tree oil), suppresses inflammatory mediator production by activated human monocytes. Inflamm Res 49(11):619–626. https://doi.org/10.1007/s000110050639

Hasan MY, Teo R, Nather A (2015) Negative-pressure wound therapy for management of diabetic foot wounds: a review of the mechanism of action, clinical applications, and recent developments. Diabet Foot Ankle 6:27618. https://doi.org/10.3402/dfa.v6.27618

Hettiarachchi DS, Locher C, Longmore RB (2011) Antibacterial compounds from the root of the indigenous Australian medicinal plant Carissa lanceolata R. Br. Nat Prod Res 25(15):1388–1395. https://doi.org/10.1080/14786410802267668

Hutchinson J (1992) The wound programme. Centre for medical education: Dundee. The University of Dundee, Dundee

Kahn SR, M'lan CE, Lamping DL, Kurz X, Bérard A, Abenhaim LA, VEINES Study Group (2004) Relationship between clinical classification of chronic venous disease and patient-reported quality of life: results from an international cohort study. J Vasc Surg 39(4):823–828. https://doi.org/10.1016/j.jvs.2003.12.007

Kirketerp-Møller K, Zulkowski K, James G (2011) Chronic wound colonization, infection, and biofilms. Biofilm infections 11–24. Springer, New York. https://doi.org/10.1007/978-1-4419-6084-92

Kumar S, Bajwa BS, Kuldeep S, Kalia AN (2013) Anti-inflammatory activity of herbal plants: a review. Int J Adv Pharm Biol Chem 2(2):272–281

Lan CC, Wu CS, Huang SM, Wu IH, Chen GS (2013) High-glucose environment enhanced oxidative stress and increased interleukin-8 secretion from keratinocytes: new insights into impaired diabetic wound healing. Diabetes 62(7):2530–2538. https://doi.org/10.2337/db12-1714

Lassak E, McCarthy T (2011) Australian Medicinal Plants, 2nd edn. New Holland Publishers (Australia) Pty Ltd, Wahroonga

Leach MJ (2004) Making sense of the venous leg ulcer debate: a literature review. J Wound Care 13(2):52–56. https://doi.org/10.12968/jowc.2004.13.2.26575

Leaper DJ, Harding KG (1998) Wounds: biology and management. Oxford Medical Publications, Oxford University Press, New York

Li RW, Myers SP, Leach DN, Lin GD, Leach G (2003) A cross-cultural study: anti-inflammatory activity of Australian and Chinese plants. J Ethnopharmacol 85(1):25–32. https://doi.org/10.1016/s0378-8741(02)00336-7

Li RW, Leach DN, Myers SP, Leach GJ, Lin GD, Brushett DJ, Waterman PG (2004) Anti-inflammatory activity, cytotoxicity and active compounds of Tinospora smilacina Benth. Phytother Res 18:78–83. https://doi.org/10.1002/ptr.1373

Liew PM, Yong YK (2016) Stachytarpheta jamaicensis (L.) Vahl: from traditional usage to pharmacological evidence. Evid Based Complement Altern Med. https://doi.org/10.1155/2016/7842340

Liu Q, Harrington D, Kohen JL, Vemulpad S, Jamie JF (2006) Bactericidal and cyclooxygenase inhibitory diterpenes from Eremophila sturtii. Phytochemistry 67(12):1256–1261. https://doi.org/10.1016/j.phytochem.2006.04.014

Mani R (2003) Chronic wound management- the evidence for change. Taylor & Francis, Abingdon

Mazerand C, Cock IE (2019) An examination of the antibacterial, antifungal, anti-giardial and anticancer properties of Buchanania obovata Engl. Fruit Extracts Phcog Commn 9(1):7–14

McCosker L, Tulleners R, Cheng Q, Rohmer S, Pacella T, Graves N, Pacella R (2019) Chronic wounds in Australia: A systematic review of key epidemiological and clinical parameters. Int Wound J 16(1):84–95. https://doi.org/10.1111/iwj.12996

Meilak M, Palombo EA (2008) Anti-mycobacterial activity of extracts derived from Australian medicinal plants. Res J Microbiol 3(7):535–538. https://doi.org/10.3923/jm.2008.535.538

Monroe S, Polk R (2003) Antimicrobial use and bacterial resistance. Curr Opin Microbiol 3(5):496–501. https://doi.org/10.1016/s1369-5274(00)00129-6

Murphy PS, Evans GR (2012) Advances in wound healing: a review of current wound healing products. Plast Surg Int 2012:190436. https://doi.org/10.1155/2012/190436

Mustoe T (2004) Understanding chronic wounds: a unifying hypothesis on their pathogenesis and implications for therapy. Am J Surg 187(5A):65S-70S. https://doi.org/10.1016/s0002-9610(03)00306-4

Naz T, Packer J, Yin P, Brophy JJ, Wohlmuth H, Renshaw DE, Smith J, Elders YC, Vemulpad SR, Jamie JF (2016) Bioactivity and chemical characterisation of Lophostemon suaveolens–an endemic Australian Aboriginal traditional medicinal plant. Nat Prod Res 30(6):693–696. https://doi.org/10.1080/14786419.2015.1038260

Ndi CP, Semple SJ, Griesser HJ, Barton MD (2007a) Antimicrobial activity of some Australian plant species from the genus Eremophila. J Basic Microbiol 47(2):158–164. https://doi.org/10.1002/jobm.200610262

Ndi CP, Semple SJ, Griesser HJ, Pyke SM, Barton MD (2007b) Antimicrobial compounds from the Australian desert plant Eremophila neglecta. J Nat Prod 70(9):1439–1443. https://doi.org/10.1021/np070180r

Ndi CP, Semple SJ, Griesser HJ (2011) Instability of antibacterial serrulatane compounds from the Australian plant species Eremophila duttonii. Aust J Chem 65:20–27. https://doi.org/10.1071/CH11354

Nowakowska J, Griesser HJ, Textor M, Landmann R, Khanna N (2013) Antimicrobial properties of 8-hydroxyserrulat-14-en-19-oic acid for treatment of implant-associated infections. Antimicrob Agents Chemother 57(1):333–342. https://doi.org/10.1128/AAC.01735-12

O'Brien ML, Lawton JE, Conn CR, Ganley HE (2011) Best practice wound care. Int Wound J 8(2):145–154. https://doi.org/10.1111/j.1742-481x.2010.00761.x

Olin JW, Beusterien KM, Childs MB, Seavey C, McHugh L, Griffiths RI (1999) Medical costs of treating venous stasis ulcers: evidence from a retrospective cohort study. Vasc Med 4(1):1–7. https://doi.org/10.1177/1358836x9900400101

Owen RJ, Palombo EA (2007) Anti-listerial activity of ethanolic extracts of medicinal plants, Eremophila alternifolia and Eremophila duttonii, in food homogenates and milk. Food Control 18(5):387–390. https://doi.org/10.1016/j.foodcont.2005.11.004

Pacella R (2017) Issues paper: Chronic wounds in australia. australian centre for health services innovation. http://www.aushsi.org.au/wp-content/uploads/2018/01/Chronic-Wounds-Issues-Paper-20-Oct-2017.pdf. Accessed 13 Sept 2020

Palombo EA (2011) Traditional medicinal plant extracts and natural products with activity against oral bacteria: potential application in the prevention and treatment of oral diseases. Evid Based Complement Altern Med. https://doi.org/10.1093/ecam/nep067

Palombo EA, Semple SJ (2001) Antibacterial activity of traditional Australian medicinal plants. J Ethnopharmacol 77(2–3):151–157. https://doi.org/10.1016/S0378-8741(01)00290-2

Palombo EA, Semple SJ (2002) Antibacterial activity of Australian plant extracts against methicillin-resistant Staphylococcus aureus (MRSA) and vancomycin-resistant enterococci (VRE). J Basic Microbiol 42(6):444–448. https://doi.org/10.1002/1521-4028(200212)42:6%3C444::aid-jobm444%3E3.0.co;2-8

Pennacchio M, Kemp AS, Taylor RP, Wickens KM, Kienow L (2005) Interesting biological activities from plants traditionally used by Native Australians. J Ethnopharmacol 96(3):597–601. https://doi.org/10.1016/j.jep.2004.10.012

Petrovska BB (2012) Historical review of medicinal plants' usage. Pharmacogn Rev 6(11):1–5. https://doi.org/10.4103/0973-7847.95849

Pierce GF (2001) Inflammation in nonhealing diabetic wounds: the space-time continuum does matter. Am J Pathol 159(2):399–403. https://doi.org/10.1016/s0002-9440(10)61709-9

Posnett J, Franks PJ (2008) The burden of chronic wounds in the UK. Nurs Times 104(3):44–45

Purohit SK, Solanki R (2013) Microorganisms responsible for wound infection on human skin. Asian J Res Pharm Sci 3(2):68–71

Radulović NS, Randjelović PJ, Stojanović NM, Cakić ND, Bogdanović GA, Živanović AV (2015) Aboriginal bush foods: A major phloroglucinol from Crimson Bottlebrush flowers (Callistemon citrinus, Myrtaceae) displays strong antinociceptive and anti-inflammatory activity. Food Res Int 77:280–289. https://doi.org/10.1016/j.foodres.2015.02.023

Raju R, Singh A, Bodkin F, Münch G (2019) Costatamins A - C, new 4-phenylcoumarins with anti-inflammatory activity from the Australian woodland tree Angophora costata (Myrtaceae). Fitoterapia 133:171–174. https://doi.org/10.1016/j.fitote.2019.01.004

Reiss M, Sartorelli AC (1987) Regulation of growth and differentiation of human keratinocytes by type β transforming growth factor and epidermal growth factor. Cancer Res 47(24 Part 1):6705–6709

Rizzi SC, Upton Z, Bott K, Dargaville TR (2010) Recent advances in dermal wound healing: biomedical device approaches. Expert Rev Med Devices 7(1):143–154. https://doi.org/10.1586/erd.09.57

Robson MC (1997) Wound infection. A failure of wound healing caused by an imbalance of bacteria. Surg Clin North Am 77(3):637–650. https://doi.org/10.1016/S0039-6109(05)70572-7

Sadgrove NJ, Hitchcock M, Watson K, Jones GL (2013) Chemical and biological characterization of novel essential oils from Eremophila bignoniiflora (F. Muell) (Myoporaceae): a traditional Aboriginal Australian bush medicine. Phytother Res 27(10):1508–1516. https://doi.org/10.1002/ptr.4889

Saini S, Dhiman A, Nanda S (2016) Traditional Indian medicinal plants with potential wound healing activity: a review. Int J Pharm Sci Res 7(5):1809

Sambrook E, Delpierre T, Bowen G (2015) Advancing the gold standard in offloading the diabetic foot. Wounds UK, London

Sen CK, Gordillo GM, Roy S, Kirsner R, Lambert L, Hunt TK, Gottrup F, Gurtner GC, Longaker MT (2009) Human skin wounds: a major and snowballing threat to public health and the economy. Wound Repair Regen 17(6):763–771. https://doi.org/10.1111/j.1524-475x.2009.00543.x

Shah A, Cross RF, Palombo EA (2004) Identification of the antibacterial component of an ethanolic extract of the Australian medicinal plant. Eremophila duttonii. Phytother Res 18(8):615–8. https://doi.org/10.1002/ptr.1507

Sharma N, Samarakoon KW, Gyawali R, Park YH, Lee SJ, Oh SJ, Lee TH, Jeong DK (2014) Evaluation of the antioxidant, anti-inflammatory, and anticancer activities of Euphorbia hirta ethanolic extract. Molecules 19(9):14567–14581. https://doi.org/10.3390/molecules190914567

Shih MF, Cheng YD, Shen CR, Cherng JY (2010) A molecular pharmacology study into the anti-inflammatory actions of Euphorbia hirta L. on the LPS-induced RAW 264.7 cells through selective iNOS protein inhibition. J Nat Med 64(3):330–335. https://doi.org/10.1007/s11418-010-0417-6

Simpson B, Claudie D, Smith N, Wang J, McKinnon R, Semple S (2010) Evaluation of the anti-inflammatory properties of Dodonaea polyandra, a Kaanju traditional medicine. J Ethnopharmacol 132(1):340–343. https://doi.org/10.1016/j.jep.2010.07.012

Singh A, Münch G, Reddell P, Radzieta M, Jensen SO, Raju R (2018) A new anti-inflammatory phenolic monosaccharide from the Australian native rainforest plant Elaeocarpus eumundi. Nat Prod Commun 13(6). https://doi.org/10.1177/1934578X1801300619

Smith JE, Tucker D, Watson K, Jones GL (2007) Identification of antibacterial constituents from the indigenous Australian medicinal plant Eremophila duttonii F. Muell (Myoporaceae). J Ethnopharmacol 112(2):386–393. https://doi.org/10.1016/j.jep.2007.03.031

Smyth T, Ramachandran VN, Brooks P, Smyth WF (2009) A study of the antibacterial activities of selected Australian medicinal plants. J Pharmacogn Phytother 1:082–086

Snyder RJ (2005) Treatment of nonhealing ulcers with allografts. Clin Dermatol 23(4):388–395. https://doi.org/10.1016/j.clindermatol.2004.07.020

Sweeney AP, Wyllie SG, Shalliker RA, Markham JL (2001) Xanthine oxidase inhibitory activity of selected Australian native plants. J Ethnopharmacol 75(2–3):273–277. https://doi.org/10.1016/s0378-8741(01)00176-3

Velnar T, Bailey T, Smrkolj V (2009) The wound healing process: an overview of the cellular and molecular mechanisms. J Int Med Res 37(5):1528–1542. https://doi.org/10.1177/147323000903700531

Veves A, Falanga V, Armstrong DG, Sabolinski ML, Apligraf Diabetic Foot Ulcer Study (2001) Graftskin, a human skin equivalent, is effective in the management of noninfected neuropathic diabetic foot ulcers: a prospective randomized multicenter clinical trial. Diabetes Care 24(2):290–295. https://doi.org/10.2337/diacare.24.2.290

Waters N (2005) Cost-effective quality wound care in Canada. Wound Care Can 3:22

Wilkinson JM, Cavanagh HM (2005) Antibacterial activity of essential oils from Australian native plants. Phytother Res 19(7):643–646. https://doi.org/10.1002/ptr.1716

Witte MB, Kiyama T, Barbul A (2002) Nitric oxide enhances experimental wound healing in diabetes. Brit J Surg 89(12):1594–601. https://doi.org/10.1046/j.1365-2168.2002.02263.x

Wright AD, De Nys R, Angerhofer CK, Pezzuto JM, Gurrath M (2006) Biological activities and 3D QSAR studies of a Series of Delisea pulchra (cf. f imbriata) derived natural products. J Nat Prod 69(8):1180–1187. https://doi.org/10.1021/np050510c

Young A, McNaught CE (2011) The physiology of wound healing. Surgery (Oxford) 29(10):475–479. https://doi.org/10.1016/j.mpsur.2011.06.011

Zhao G, Usui ML, Lippman SI, James GA, Stewart PS, Fleckman P, Olerud JE (2013) Biofilms and inflammation in chronic wounds. Adv Wound Care 2(7):389–399. https://doi.org/10.1089/wound.2012.0381
Ethics declarations
Conflict of interest
None.
About this article
Cite this article
Manirujjaman, M., Collet, T. Antimicrobial and anti-inflammatory activities of australian native plants in the context of wound healing: A review. Biologia 76, 993–1004 (2021). https://doi.org/10.2478/s11756-020-00636-2
Received:

Accepted:

Published:

Issue Date:
Keywords
Wound biology

Treatment cost

Antibacterial activity

Anti-inflammatory activity

Traditional medicine

Wound healing