Abstract
Introduction
Protozoan parasites of the Order Trypanosomatida infect a wide range of multicellular plants and animals, causing devastating and potentially fatal diseases. Trypanosomes are the most relevant members of the order in sub-Saharan Africa because of mortalities and morbidities caused to humans and livestock.
Purpose
There are growing concerns that trypanosomes are expanding their reservoirs among wild animals, which habours the parasites, withstand the infection, and from which tsetse flies transmit the parasites back to humans and livestock. This study was designed to investigate the potentials of the African hedgehog serving as reservoir for African animal trypanosomes.
Methods
Five adult hedgehogs alongside five laboratory mice were intraperitoneally inoculated with 106 and 104 of Trypanosoma congolense cells, respectively, and monitored for parasitemia and survival. Serum from twenty hedgehogs was subjected to trypanocidal activity-guided fractionation by successive ion-exchange and gel-filtration chromatographies, followed by characterization with Sodium Dodecyl Sulphate Polyacrylamide Gel Electrophoresis (SDS-PAGE).
Results
Hedgehogs were resistant to the infection as no parasite was detected and none died even after 60 days, while all the mice died within 12 days. Both the serum and plasma prepared from hedgehogs demonstrated trypanocidal activity- rapidly killed trypanosomes even when diluted 1000 times. The trypanolytic factor was identified to be proteinaceous with an estimated molecular weight of 115-kDa.
Conclusion
For the first time, it is here demonstrated that hedgehog blood has significant trypanolytic activity against T. congolense. The potential application of the hedgehog protein for the breeding of trypanosomosis-resistant livestock in tsetse fly belt is discussed.
Access options
Buy single article
Instant access to the full article PDF.
US$ 39.95
Tax calculation will be finalised during checkout.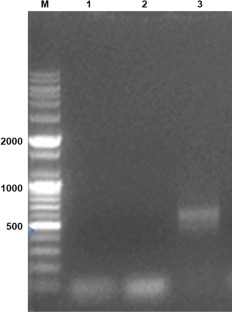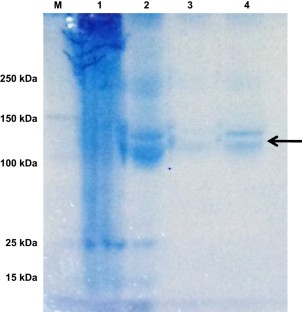 Acknowledgements
This paper is dedicated to our late mentor Professor Andrew Jonathan Nok who passed away in the course of this project. AJN conceived the idea of this work. Until his untimely death, he was the Principal Investigator and Center Leader of the African Center of Excellence for Neglected Tropical Diseases and Forensic Biotechnology, Ahmadu Bello University, Zaria, Nigeria (ACENTDFB-ABU). The authors acknowledge the financial support from ACENTDFB-ABU to fund this project and to support the postgraduate studies of ALA, ABY, FG, AJH. We thank the technical staff members of the Department of Biochemistry and Department of Veterinary Parasitology and Entomology, Ahmadu Bello University, Zaria, Nigeria. EOB is a FLAIR Research Fellow of The Royal Society, UK, and supported by a Global Challenge Research Fund (GCRF) Grant (No. FLR\R1\190353) through a partnership between the African Academy of Sciences and the Royal Society, UK.
Ethics declarations
Conflict of Interest
Authors declare that there are no conflicting interests, and this manuscript is not presently submitted to another journal for publication.
Ethical Statement
Ethical approval was given by Ahmadu Bello University, Zaria, Ethical Committee on Animal Use and care (ABUCAUC). All animals used in this study were handled based on ethical guidelines on the use of animals for research purpose as stipulated by ABUCAUC.
Additional information
Publisher's Note
Springer Nature remains neutral with regard to jurisdictional claims in published maps and institutional affiliations.
About this article
Cite this article
Abdullahi, A.L., Balogun, E.O., Yusuf, A.B. et al. Blood of African Hedgehog Atelerix albiventris Contains 115-kDa Trypanolytic Protein that Kills Trypanosoma congolense. Acta Parasit. 65, 733–742 (2020). https://doi.org/10.2478/s11686-020-00211-4
Received:

Accepted:

Published:

Issue Date:
Keywords
Trypanolytic factor

African hedgehog

Trypanosomosis

115-kDa protein

Serum