Abstract
Background
Blastocystis is a parasite that colonizes in the human intestine. Its clinical features include diarrhea, abdominal pain, or urticarial and irritable bowel syndrome (IBS). Spite of being significant genetic diversity and numerous subtypes within the genus there were no associations between its subtypes and symptomatology.
Materials and Methods
Aim of this project was subtyping of the protozoa in 184 Iranian people with history of IBS/IBD (n = 74) or chronic urticaria (n = 59) and individuals referred to general clinic (n = 51). Microscopic and molecular examinations used for identifying and subtyping of Blastocystis.
Results
Overall, frequency of the parasite was 24.46% while, 29.41% of people who referred to general clinic, 20.27%, and 25.42% of IBS/IBD and urticarial cases were infected, respectively. Subtyping result showed that 28.89% of all people were infected with Blastocystis sp. while the prevalence of ST3, ST2 and ST1 were 22.22%, 22.22%, and 17.78%, respectively. Blastocystis sp., was identified in most IBS/IBD cases (46.7%) followed with ST2 and ST3 (13.3 and 13.3, respectively). Whereas, in chronic urticaria group ST2(33.3%) was the major subtype and most individuals in control group were infected with ST3 (33.3%). Pearson's Chi Square test showed no significant differences between the parasite or subtype prevalence and diseases (p > 0.05).
Conclusion
Given significant factors have effect on clinical signs including host or parasite genetics, microbiota, as well as environmental factors, it seems that further studies are needed to find out different markers of host susceptibility to diverse parasite genotypes in patients with irritable bowel syndrome or urticaria.
Access options
Buy single article
Instant access to the full article PDF.
US$ 39.95
Tax calculation will be finalised during checkout.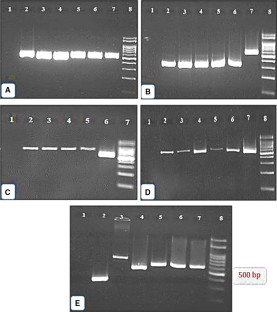 References
1.

Al FD, Hökelek M (2007) Is Blastocystis hominis an opportunist agent? Turkiye Parazitolojii Dergisi 31:28–36

2.

Alfellani MA, Stensvold CR, Vidal-Lapiedra A, Onuoha ESU, Fagbenro-Beyioku AF, Clark CG (2013) Variable geographic distribution of Blastocystis subtypes and its potential implications. Acta Trop 126:11–18

3.

Alinaghizade A, Mirjalali H, Mohebali M, Stensvold CR, Rezaeian M (2017) Inter-and intra-subtype variation of Blastocystis subtypes isolated from diarrheic and non-diarrheic patients in Iran Infection. Genet Evol 50:77–82

4.

Badparva E, Sadraee J, Kheirandish F, Frouzandeh M (2014) Genetic diversity of human blastocystis isolates in khorramabad, central iran. Iran J Parasitol 9:44

5.

Bednarska M et al (2018) Prevalence of Cryptosporidium, Blastocystis, and other opportunistic infections in patients with primary and acquired immunodeficiency. Parasitol Res 117:2869–2879

6.

Casero RD, Mongi F, Sánchez A, Ramírez JD (2015) Blastocystis and urticaria: examination of subtypes and morphotypes in an unusual clinical manifestation. Acta Trop 148:156–161

7.

Dogruman-Al F et al (2010) Comparison of methods for detection of blastocystis infection in routinely submitted stool samples, and also in IBS/IBD Patients in Ankara. Turkey PloS one 5:e15484

8.

Fallah E, Mahami Oskouei L, Mahami Oskouei M, Safaiyan AR (2014) Prevalence of blastocystis hominis infection in tabriz in 2009–2010. J Urmia Univ Med Sci 25:113–118

9.

Forsell J, Granlund M, Stensvold CR, Clark G, Evengård B (2012) Subtype analysis of blastocystis isolates in Swedish patients. Eur J Clin Microbiol Infect Dis 31:1689–1696

10.

Fouad SA, Basyoni MM, Fahmy RA, Kobaisi MH (2011) The pathogenic role of different Blastocystis hominis genotypes isolated from patients with irritable bowel syndrome. Arab J Gastroenterol 12:194–200

11.

Hirata T, Nakamura H, Kinjo N, Hokama A, Kinjo F, Yamane N, Fujita J (2007) Prevalence of Blastocystis hominis and Strongyloides stercoralis infection in Okinawa. Jpn Parasitol Res 101:1717–1719

12.

Kaczmarek A et al (2017) Genetic diversity of blastocystis hominis sensu lato isolated from humans in Poland. Przegl Epidemiol 71:539–546

13.

Katsarou-Katsari A, Vassalos CM, Tzanetou K, Spanakos G, Papadopoulou C, Vakalis N (2008) Acute urticaria associated with amoeboid forms of Blastocystis sp. subtype 3. Acta Dermato Venereol 88:80–81

14.

Khademvatan S, Masjedizadeh R, Rahim F, Mahbodfar H, Salehi R, Yousefi-Razin E, Foroutan M (2017) Blastocystis and irritable bowel syndrome: frequency and subtypes from Iranian patients. Parasitol Int 66:142–145

15.

Kumarasamy V, Kuppusamy UR, Jayalakshmi P, Samudi C, Ragavan ND, Kumar S (2017) Exacerbation of colon carcinogenesis by Blastocystis sp. PLoS ONE 12:e0183097

16.

Lepczyńska M, Białkowska J, Dzika E, Piskorz-Ogórek K, Korycińska J (2017) Blastocystis: how do specific diets and human gut microbiota affect its development and pathogenicity? Eur J Clin Microbiol Infect Dis 36:1531–1540

17.

McHardy IH, Wu M, Shimizu-Cohen R, Couturier MR, Humphries RM (2014) Detection of intestinal protozoa in the clinical laboratory. J Clin Microbiol 52:712–720

18.

Meloni D et al (2011) Molecular subtyping of Blastocystis sp. isolates from symptomatic patients in Italy. Parasitol Res 109:613–619

19.

Mirjalali H et al (2017) Distribution and phylogenetic analysis of Blastocystis sp. subtypes isolated from IBD patients and healthy individuals in Iran. Eur J Clin Microbiol Infect Dis 36:2335–2342

20.

Mohamed AM, Ahmed MA, Ahmed SA, Al-Semany SA, Alghamdi SS, Zaglool DA (2017) Predominance and association risk of Blastocystis hominis subtype I in colorectal cancer: a case control study. Infect Agent Cancer 12:21

21.

Moosavi A et al. (2012) Genetic variability of Blastocystis sp. isolated from symptomatic and asymptomatic individuals in Iran Parasitology research 111:2311-2315

22.

Parija SC, Jeremiah S (2013) Blastocystis: taxonomy, biology and virulence. Trop Parasitol 3:17

23.

Parkar U et al (2010) Molecular characterization of Blastocystis isolates from zoo animals and their animal-keepers. Vet Parasitol 169:8–17

24.

Ramírez JD et al (2016) Geographic distribution of human blastocystis subtypes in South America Infection. Genet Evol 41:32–35

25.

Riabi TR et al (2018) Genetic diversity analysis of Blastocystis subtypes from both symptomatic and asymptomatic subjects using a barcoding region from the 18S rRNA gene Infection. Genet Evol 61:119–126

26.

Rivera WL, Tan MAV (2005) Molecular characterization of Blastocystis isolates in the Philippines by riboprinting. Parasitol Res 96:253–257

27.

Roberts T, Barratt J, Harkness J, Ellis J, Stark D (2011) Comparison of microscopy, culture, and conventional polymerase chain reaction for detection of Blastocystis sp. in clinical stool samples. Am J Trop Med Hyg 84:308–312

28.

Santín M, Gómez-Muñoz MT, Solano-Aguilar G, Fayer R (2011) Development of a new PCR protocol to detect and subtype Blastocystis spp. from humans and animals. Parasitol Res 109:205–212

29.

Sardarian K, Hajilooi M, Maghsood A, Moghimbeigi A, Alikhani M (2012) A study of the genetic variability of Blastocystis hominis isolates in Hamadan, west of Iran Jundishapur. J Microbiol 5:555–559

30.

Shariati A et al (2019) The possible role of bacteria, viruses, and parasites in initiation and exacerbation of irritable bowel syndrome. J Cell Physiol 234:8550–8569

31.

Stark D, Van Hal S, Marriott D, Ellis J, Harkness J (2007) Irritable bowel syndrome: a review on the role of intestinal protozoa and the importance of their detection and diagnosis. Inte J Parasitol 37:11–20

32.

Stensvold C et al (2009) Blastocystis: unravelling potential risk factors and clinical significance of a common but neglected parasite. Epidemiol Infect 137:1655–1663

33.

Stensvold CR, Alfellani M, Clark CG (2012) Levels of genetic diversity vary dramatically between Blastocystis subtypes infection. Genet Evol 12:263–273

34.

Stensvold CR et al (2009) Subtype distribution of Blastocystis isolates from synanthropic and zoo animals and identification of a new subtype. Int J Parasitol 39:473–479

35.

Stensvold CR, Arendrup MC, Jespersgaard C, Mølbak K, Nielsen HV (2007) Detecting blastocystis using parasitologic and DNA-based methods: a comparative study. Diagn Microbiol Infect Dis 59:303–307

36.

Stensvold CR, Christiansen DB, Olsen KEP, Nielsen HV (2011) Blastocystis sp. subtype 4 is common in danish blastocystis-positive patients presenting with acute diarrhea. Am J Trop Med Hyg 84:883–885

37.

Stensvold CR, Clark CG (2016) Current status of blastocystis: a personal view. Parasitol Int 65:763–771

38.

Surangsrirat S et al (2010) Assessment of the association between Blastocystis infection and irritable bowel syndrome. J Med Assoc Thai 93:S119–S124

39.

Tan KS (2008) New insights on classification, identification, and clinical relevance of Blastocystis spp. Clin Microbiol Rev 21:639–665

40.

Tan T, Ong S, Suresh K (2009) Genetic variability of Blastocystis sp. isolates obtained from cancer and HIV/AIDS patients. Parasitol Res 105:1283

41.

Tian LG, Chen JX, Cheng GJ, Wang FF, Guo J, Yin XM, Cai YC, Zhou L, Tong XM, Wang ZL, Wang TP, Zhou XN (2012) Survey on Blastocystis hominis infection in HIV positive individuals in Fuyang City, Anhui Province. Chin J Schistosomiasis Control 24:303–306, 310

42.

Valsecchi R, Leghissa P, Greco V (2004) Cutaneous lesions in Blastocystis hominis infection. Acta Derm Venereol 84:322–323

43.

Verma R, Delfanian K (2013) Blastocystis hominis associated acute urticaria. Am J Med Sci 346:80–81

44.

Vogelberg C, Stensvold CR, Monecke S, Ditzen A, Stopsack K, Heinrich-Gräfe U, Pöhlmann C (2010) Blastocystis sp subtype 2 detection during recurrence of gastrointestinal and urticarial symptoms. Parasitol Int 59:469–471

45.

Wong KH, Ng G, Lin RT, Yoshikawa H, Taylor MB, Tan KS (2008) Predominance of subtype 3 among Blastocystis isolates from a major hospital in Singapore. Parasitol Res 102:663–670

46.

Yakoob J, Jafri W, Beg MA, Abbas Z, Naz S, Islam M, Khan R (2010) Irritable bowel syndrome: is it associated with genotypes of Blastocystis hominis. Parasitol Res 106:1033–1038

47.

Zhang X, Qiao J, Zhou X, Yao F, Wei Z (2007) Morphology and reproductive mode of Blastocystis hominis in diarrhea and in vitro. Parasitol Res 101:43–51
Acknowledgements
This work was supported by a grant from the Kerman University of Medical Sciences Vice Chancellor for Research to ZB, under contract 93/61 (project no. 93/61 and Ethics no. IR. KMU. REC. 1393. 10). We thank patients and healthy people who participated in the project.
Ethics declarations
Conflicts of interest
The authors and coauthors declare that they have no conflict of interest that affects this study.
Additional information
Publisher's Note
Springer Nature remains neutral with regard to jurisdictional claims in published maps and institutional affiliations.
About this article
Cite this article
Shirvani, G., Fasihi-Harandi, M., Raiesi, O. et al. Prevalence and Molecular Subtyping of Blastocystis from Patients with Irritable Bowel Syndrome, Inflammatory Bowel Disease and Chronic Urticaria in Iran. Acta Parasit. 65, 90–96 (2020). https://doi.org/10.2478/s11686-019-00131-y
Received:

Accepted:

Published:

Issue Date:
Keywords
Enteric parasite

Molecular subtyping

Blastocystis sp

Iran