Abstract
Coronary artery disease (CAD) is a major cause of mortality and morbidity all over the world including Pakistan. CAD events are caused by the interplay of genetic and environmental factors, the effects of which are mainly mediated through cardiovascular risk factors. The major risk factors for CAD include hypertension, dyslipidemia, family history of premature atheroscleclerotic disease, obesity and sedentary lifestyle. However, it is clear from the existing literature that dyslipidemia plays a central role. This study was designed to examine the plasma lipid profile in coronary artery disease patients of both sexes receiving clinical care at various government hospitals in Lahore. Blood samples were collected from a total of 500 CAD patients and 250 healthy (control) subjects and subsequently analyzed for total cholesterol (TC), triglyceride (TG) and very low-density lipoprotein (VLDL), low-density lipoprotein (LDL) and high-density lipoprotein cholesterol (HDL) levels. These measurements showed that TC, LDL, TG and VLDL levels were significantly elevated, whereas HDL levels were significantly reduced in CAD patients as compared to ethnically matched controls (p < 0.0001). However, lipid levels did not differ significantly between the male and female patients. Furthermore, the lipid profile parameters were strongly associated with CAD status and association of LDL/HDL remained significant even after making an adjustment for confounders. In addition, patients with comorbidities exhibited severe lipid abnormalities. In conclusion, this study revealed elevated plasma TG, TC, VLDL and LDL levels and attenuated plasma HDL levels in the Pakistani patients with coronary artery disease. Also, plasma lipid levels have the potential to serve as biomarkers for CAD in Pakistani population.
This is a preview of subscription content, log in to check access.
Access options
Buy single article
Instant access to the full article PDF.
US$ 39.95
Price includes VAT for USA
Subscribe to journal
Immediate online access to all issues from 2019. Subscription will auto renew annually.
US$ 199
This is the net price. Taxes to be calculated in checkout.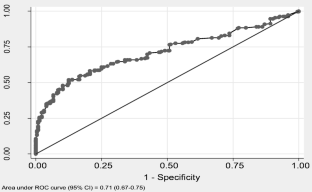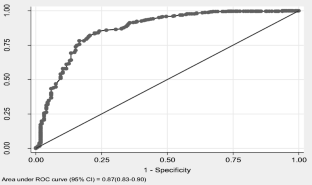 Abbreviations
CAD:

Coronary artery disease

TC:

Total Cholesterol

TG:

triglycerides

HDL:

High density lipoprotein

LDL:

low density lipoprotein

VLDL:

Very Low density

CVD:

Cardiovascular diseases

CM:

Chylomicrons

LPL:

Lipoprotein lipase

LCAT:

Lecithin cholesterol acyltranferase

CETP:

Cholesterol ester transfer protein

FBG:

Fasting blood glucose

JNC-V:

Joint National Committee for Hypertension

SPSS:

Statistical Package for Social Sciences
References
Abbas S, Kitchlew A, Abbas S (2009) Disease burden of ischemic heart disease in Pakistan and its risk factors. Ann Pak Inst Med Sci 5(3):145–150

Assmann G, Schulte H (1992) Relation of high-density lipoprotein cholesterol and triglycerides to incidence of atherosclerotic coronary artery disease (the PROCAM experience). Amer J Cardiol 70(7):733–737. https://doi.org/10.1016/0002-9149(92)90550-i

Awan ZA, Gul AM, Sahibzada WA, Hafizullah M (2011) Prevalence of coronary artery disease in rural areas of Peshawar. J Postgrad Med Inst Pak 19(1):14–22

Aziz Uddin K, Faruqui A, Patel N, Jaffery H (2012) Prevalence and awareness of cardiovascular disease including life styles in a lower middle class urban community in an Asian country. Pak Heart J 41(3–4)

Bachorik PS, Albers JJ (1986) Precipitation methods for the quantification of lipoproteins. Methods Enzymol 129:78–100. https://doi.org/10.1016/0076-6879(86)29063-1

Ballantyne CM, Olsson AG, Cook TJ, Mercuri MF, Pedersen TRKjekshus J. (2001) Influence of low high-density lipoprotein cholesterol and elevated triglyceride on coronary heart disease events and response to simvastatin therapy in 4S. Circulation 104(25):3046–3051. https://doi.org/10.1161/hc5001.100624

Bansal S, Buring JE, Rifai N, Mora S, Sacks FM, Ridker PM (2007) Fasting compared with nonfasting triglycerides and risk of cardiovascular events in women. JAMA 298(3):309–316. https://doi.org/10.1001/jama.298.3.309

Bhalodkar NC, Blum S, Rana T, Bhalodkar A, Kitchappa R, Kim K-SEE (2004) Comparison of levels of large and small high-density lipoprotein cholesterol in Asian Indian men compared with Caucasian men in the Framingham offspring study. Amer J Cardiol 94(12):1561–1563. https://doi.org/10.1016/j.amjcard.2004.08.040

Castelli W, Doyle J, Gordon T, Hames C, Hjortland M et al (1977) HDL cholesterol and other lipids in coronary heart disease. The cooperative lipoprotein phenotyping study. Circulation 55(5):767–772. https://doi.org/10.1161/01.cir.55.5.767

Chacko V, Pazhoor SG, Chennikkara H, Devarapalli HP (2007) Dyslipidemia in south Asian patients. Curr Atheroscler Rep 9(5):367–374

Chen Z, Peto R, Collins R, MacMahon S, Lu JLi W (1991) Serum cholesterol concentration and coronary heart disease in population with low cholesterol concentrations. BMJ 303(6797):276–282. https://doi.org/10.1136/bmj.303.6797.276

Chen J, Corbin I, Zhang Z, Zheng G (2009) High-density lipoprotein-like peptide-phospholipid scaffold ('hpps') nanoparticles: Google Patents

Chobanian AV, Bakris GL, Black HR et al (2003) Seventh report of the joint national committee on prevention, detection, evaluation, and treatment of high blood pressure. Hypertension 42(6):1206–1252

Cohen JC, Boerwinkle E, Mosley Jr THHobbs HH. (2006) Sequence variations in PCSK9, low LDL, and protection against coronary heart disease. New Eng J Med 354(12):1264–1272. https://doi.org/10.1056/NEJMoa054013

Collaboration APCS (2003) Cholesterol, coronary heart disease, and stroke in the Asia Pacific region. Int J Epidemiol 32(4):563–572

de Lemos J, Braunwald E, Blazing M et al (2010) Efficacy and safety of more intensive lowering of LDL cholesterol: a meta--analysis of data from 170,000 participants in 26 randomised trials. Lancet 376(9753):1670–1681. https://doi.org/10.1016/S0140-6736(10)61350-5

Eberly LE, Stamler J, Neaton JD (2003) Relation of triglyceride levels, fasting and nonfasting, to fatal and nonfatal coronary heart disease. Arch Int Med 163(9):1077–1083. https://doi.org/10.1001/archinte.163.9.1077

Enas CV, Pazhoor SG, Chennikkara H, Devarapalli HP (2007) Dyslipidemia in south Asian patients. Curr Atheroscl Rep 9(5):367–374. https://doi.org/10.1007/s11883-007-0047-y

Friedewald WT, Levy RI, Fredrickson DS (1972) Estimation of the concentration of low-density lipoprotein cholesterol in plasma, without the use of the preparative ultracentrifuge. Clin Chem 18:499–502

Fruchart J-C, Sacks F, Hermans MP et al (2008) The residual risk reduction initiative: a call to action to reduce residual vascular risk in patients with dyslipidemia. Amer J Cardiol 102(10):1K–34K. https://doi.org/10.1016/S0002-9149(08)01833-X

Garaulet M, Pérez-Llamas F, Pérez-Ayala M, Martínez P, de Medina FS, Tebar FJ, Zamora S (2001) Site-specific differences in the fatty acid composition of abdominal adipose tissue in an obese population from a Mediterranean area: relation with dietary fatty acids, plasma lipid profile, serum insulin, and central obesity. Amer J Clin Nut 74(5):585–591. https://doi.org/10.1093/ajcn/74.5.585

Gaziano TA, Bitton A, Anand S, Abrahams-Gessel S, Murphy A (2010) Growing epidemic of coronary heart disease in low-and middle-income countries. Curr Prob Cardiol 35(2):72–115. https://doi.org/10.1016/j.cpcardiol.2009.10.002

Genest J, Martin-Munley SS, McNamara JR et al (1992) Familial lipoprotein disorders in patients with premature coronary artery disease. Circulation 85(6):2025–2033. https://doi.org/10.1161/01.cir.85.6.2025

Gordon DJ, Probstfield JL, Garrison RJ et al. (1989). High-density lipoprotein cholesterol and cardiovascular disease. Four prospective American studies Circulation, 79(1), 8-15. : https://doi.org/10.1161/01.cir.79.1.8

Gupta M, Brister S, Verma S (2006) Is South Asian ethnicity an independent cardiovascular risk factor? Canad J Cardiol 22(3):193–197. https://doi.org/10.1016/s0828-282x(06)70895-9

Guzzaloni G, Grugni G, Minocci A, Moro D, Morabito F (2000) Liver steatosis in juvenile obesity: correlations with lipid profile, hepatic biochemical parameters and glycemic and insulinemic responses to an oral glucose tolerance test. Int J Obes 24(6):772–776. https://doi.org/10.1038/sj.ijo.0801224

Holte J, Bergh T, Berne C, Lithell H (1994) Serum lipoprotein lipid profile in women with the polycystic ovary syndrome: relation to anthropometric, endocrine and metabolic variables. Clin Endocrinol 41(4):463–471. https://doi.org/10.1111/j.1365-2265.1994.tb02577.x

Jafar TH, Jafary FH, Jessani S, Chaturvedi N. (2005). Heart disease epidemic in Pakistan: women and men at equal risk. Amer Heart J 150(2), 221–226. https://doi.org/10.1016/j.ahj.2004.09.025

Jafar TH, Qadri Z, Chaturvedi N (2008) Coronary artery disease epidemic in Pakistan: more electrocardiographic evidence of ischaemia in women than in men. Heart 94(4), 408–413. https://doi.org/10.1136/hrt.2007.120774

Jeppesen J, Hein HO, Suadicani P, Gyntelberg F (1997) Relation of high TG–low HDL cholesterol and LDL cholesterol to the incidence of ischemic heart disease an 8-year follow-up in the Copenhagen male study. Arterioscler Thromb Vasc Biol 17(6), 1114–1120. https://doi.org/10.1161/01.atv.17.6.1114

Karthikeyan G, Teo KK, Islam S, McQueen MJ, Pais P, Wang X, Pandey M (2009) Lipid profile, plasma apolipoproteins, and risk of a first myocardial infarction among Asians : an analysis from the INTERHEART study. J Amer Coll Cardiol 53(3), 244–253. https://doi.org/10.1016/j.jacc.2008.09.041

Kosmas CE, Martinez I, Sourlas A, Bouza KV, Compas FN, Torres V, Montan PD, Guzman E (2018) High-density lipoprotein functionality and its relevance to atherosclerotic cardiovascular disease. Drugs in Context 7:212525. https://doi.org/10.7573/dic.212525

Krauss RM. (2004). Lipids and lipoproteins in patients with type 2 diabetes. Diabetes Care 27(6): 1496–1504. https://doi.org/10.2337/diacare.27.6.1496

Lamarche Bt, Moorjani S, Cantin B, Dagenais GR, Lupien P-J. (1995). Prevalence of dyslipidemic phenotypes in ischemic heart disease (prospective results from the Quebec Cardiovas study. Amer J Cardiol 75(17): 1189–1195. https://doi.org/10.1016/s0002-9149(99)80760-7

Mangge H, Becker K, Fuchs D, Gostner JM (2014) Antioxidants, inflammation and cardiovascular disease. World J Cardiol 6(6), 462–477. https://doi.org/10.4330/wjc.v6.i6.462

Mathers CD, Loncar D (2006) Projections of global mortality and burden of disease from 2002 to 2030. PLoS Med 3:442. https://doi.org/10.1371/journal.pmed.0030442

Maxfield FR, Tabas I (2005) Role of cholesterol and lipid organization in disease. Nature 438(7068): 612–621. https://doi.org/10.1038/nature04399

Neki N (2002) Lipid profile in chronic smokers–a clinical study. J Ind Acad Clin Med 3(1):51–54

Nissen SE, Tuzcu EM, Schoenhagen P, Crowe T, Sasiela WJ, Tsai J, Ganz P (2005) Statin therapy, LDL cholesterol, C-reactive protein, and coronary artery disease. New Eng J Med 352(1): 29–38. https://doi.org/10.1056/NEJMoa042000

Organization WH. (2014). Raised cholesterol. Global Health Observatory–risk factors. http://www.who.int/gho/ncd/risk_factors/cholesterol_text/en/ (Assesed on: 6/10/2014)

Packard C (2003) Triacylglycerol-rich lipoproteins and the generation of small, dense low-density lipoprotein. Biochem Soc Trans 31(5): 1066–1069. https://doi.org/10.1042/bst0311066

Radwan Z, Wang X, Waqar F, Pirim D, Niemsiri V, Meyre D (2014) Comprehensive evaluation of the association of APOE genetic variation with plasma lipoprotein traits in US whites and African blacks. PloS one 9(12): e114618. https://doi.org/10.1371/journal.pone.0114618

Ravelli A, Van der Meulen J, Osmond C, Barker D, Bleker O (2000) Infant feeding and adult glucose tolerance, lipid profile, blood pressure, and obesity. Arch Dis Childhood 82(3):248–252. https://doi.org/10.1136/adc.82.3.248

Rosenson RS, Brewer HB Jr, Ansell BJ, Barter P, Chapman MJ, Heinecke JW, Kontush A, Tall AR, Webb NR (2016) Dysfunctional HDL and atherosclerotic cardiovascular disease. Nature Rev Cardiol 13:48–60. https://doi.org/10.1038/nrcardio.2015.124

Sarwar N, Danesh J, Eiriksdottir G, Sigurdsson G, Wareham N, Bingham S, Boekholdt SM, Khaw KT, Gudnason V (2007) Triglycerides and the risk of coronary heart disease 10 158 incident cases among 262 525 participants in 29 western prospective studies. Circulation 115(4):450–458

Shah S, Casas J-P, Drenos F, Whittaker J, Deanfield J, Swerdlow D, Wareham N (2013) Causal relevance of blood lipid fractions in the development of carotid atherosclerosis mendelian randomization analysis. Circulation: Cardiovas Genet 6(1):63–72. https://doi.org/10.1161/CIRCGENETICS.112.963140

Shahid SU, Shabana, Rehman A, Hasnain S. (2016). Role of a common variant of Fat Mass and Obesity associated (FTO) gene in obesity and coronary artery disease in subjects from Punjab, Pakistan: a case control study. Lip Health Dis 15(29) https://doi.org/10.1186/s12944-016-0200-0

Stamler J, Daviglus ML, Garside DB, Dyer AR, Greenland P, Neaton JD (2000) Relationship of baseline serum cholesterol levels in 3 large cohorts of younger men to long-term coronary, cardiovascular, and all-cause mortality and to longevity. JAMA 284(3):311–318. https://doi.org/10.1001/jama.284.3.311

Talayero BG, Sacks FM (2011) The role of triglycerides in atherosclerosis. Curr Cardiol Rep 13(6): 544–552. https://doi.org/10.1007/s11886-011-0220-3

Tomaszewski M, Charchar FJ, Barnes T, Gawron-Kiszka M, Sedkowska A, Podolecka E, Grzeszczak W (2009) A common variant in low-density lipoprotein receptor–related protein 6 gene (LRP6) is associated with LDLholesterol. Arterioscler Thromb Vasc Biol, 29(9): 1316–1321. https://doi.org/10.1161/ATVBAHA.109.185355

Turner R, Millns H, Neil H, Stratton I, Manley S, Matthews D, Holman R (1998) Risk factors for coronary artery disease in non-insulin dependent diabetes mellitus: United Kingdom prospective diabetes study (UKPDS: 23). BMJ 316(7134): 823–828. https://doi.org/10.1136/bmj.316.7134.823

Von Eckardstein A, Nofer J-R, Assmann G (2001) High density lipoproteins and arteriosclerosis role of cholesterol efflux and reverse cholesterol transport. Arterioscler Thromb Vasc bIol 21(1): 13–27. https://doi.org/10.1161/01.atv.21.1.13

Walia GK, Gupta V, Aggarwal A, Asghar M, Dudbridge F, Timpson N, Prabhakaran D (2014) Association of common genetic variants with lipid traits in the Indian population. PloS one 9(7): e101688. https://doi.org/10.1371/journal.pone.0101688

Yusuf S, Hawken S, Ôunpuu S, Dans T, Avezum A, Lanas F, Varigos J (2004) Effect of potentially modifiable risk factors associated with myocardial infarction in 52 countries (the INTERHEART study): case-control study. The Lancet 364(9438): 937-952. https://doi.org/10.1016/S0140-6736(04)17018-9
Acknowledgments
Dr. Salman Azhar, Associate Director for Research, Geriatric Research, Education and Clinical Center (GRECC), Adjunct Professor, Department of Medicine/Division of Endocrinology, Gerontology and Metabolism, School of Medicine, Stanford University is acknowledged for the critical revision of the paper for language, grammar and punctuation.
Ethics declarations
Conflict of interest
All authors declare that they have no conflict of interest.
Additional information
Publisher's note
Springer Nature remains neutral with regard to jurisdictional claims in published maps and institutional affiliations.
About this article
Cite this article
Shahid, S.U., Shabana & Rehman, A. Predictive value of plasma lipid levels for coronary artery disease (CAD). Biologia (2020). https://doi.org/10.2478/s11756-020-00448-4
Received:

Accepted:

Published:
Keywords
Plasma lipoproteins,heart disease

Lipid biomarkers

Dyslipidemia