Analytical methods for the determination of common booster biocides in marine samples
Abstract
Booster biocides are organic compounds that are added to antifouling copper-based paints to improve their efficacy. Due to their widespread use, they are common pollutants of marine ecosystems. Some of these compounds show acute and chronic toxic effects in non-targeted organisms at concentrations as low as ng L−1. The determination of these compounds is therefore important, and for some, which are prioritized in the EU water framework directive, a necessity.
Because of their low concentrations and the matrix effect, these contaminants often require a suitable sample preparation step (extraction/pre-concentration) prior to chromatographic determination.
The aim of the present article is to review extraction and chromatographic methodologies related to the determination of common booster biocides in marine samples published in the scientific literature. These methodologies include liquid-liquid extraction (LLE), solid phase extraction (SPE), solid phase microextraction (SPME), single drop microextraction (SDME), Soxhlet extraction, microwave-assisted extraction (MAE), supercritical fluid extraction (SFE) and pressurized liquid extraction (PLE) as extraction methods, and both gas and liquid chromatography as determination techniques.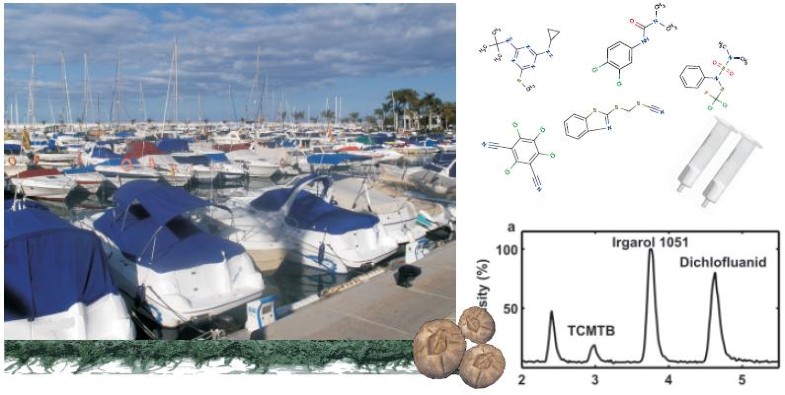 Keywords
Booster biocide 
Irgarol 1051 
diuron 
Sea nine 211 
Copyright information
© © Versita Warsaw and Springer-Verlag Wien 2012