Abstract
Body and earlobe piercing are common practices in the USA today. Minor complications including infection and bleeding occur frequently and, although rare, major complications have been reported. Healthcare professionals should be cognizant of the medical consequences of body piercing.
Complications vary depending on the body-piercing site, materials used, experience of the practitioner, hygiene regimens, and aftercare by the recipient. Localized infections are common. Systemic infections such as viral hepatitis and toxic shock syndrome and distant infections such as endocarditis and brain abscesses have been reported. Other general complications include allergic contact dermatitis (e.g. from nickel or latex), bleeding, scarring and keloid formation, nerve damage, and interference with medical procedures such as intubation and blood/organ donation.
Site-specific complications have been reported. Oral piercings may lead to difficulty speaking and eating, excessive salivation, and dental problems. Oral and nasal piercings may be aspirated or become embedded, requiring surgical removal. Piercing tracts in the ear, nipple, and navel are prone to tearing. Galactorrhea may be caused by stimulation from a nipple piercing. Genital piercings may lead to infertility secondary to infection, and obstruction of the urethra secondary to scar formation. In men, priapism and fistula formation may occur. Women who are pregnant or breastfeeding and have a piercing or are considering obtaining one need to be aware of the rare complications that may affect them or their child. Though not a 'complication' per se, many studies have reported body piercing as a marker for high-risk behavior, psychopathologic symptoms, and anti-social personality traits.
When it comes to piercing complications, prevention is the key. Body piercers should take a complete medical and social history to identify conditions that may predispose an individual to complications, and candidates should choose a qualified practitioner to perform their piercing.
As body piercing continues to be popular, understanding the risks of the procedures as well as the medical and psychosocial implications of wearing piercing jewelry is important for the medical practitioner.
Access options
Buy single article
Instant access to the full article PDF.
USD 49.95
Price excludes VAT (USA)
Tax calculation will be finalised during checkout.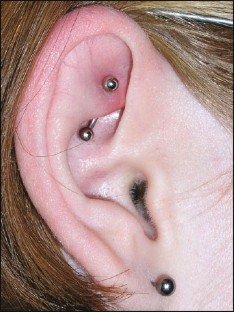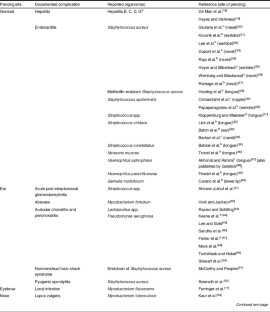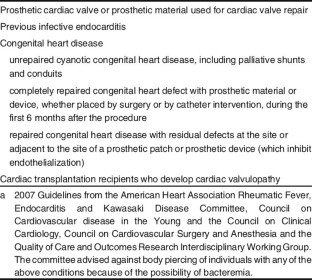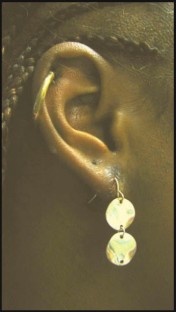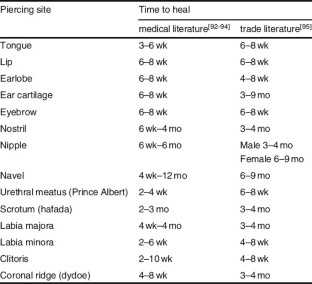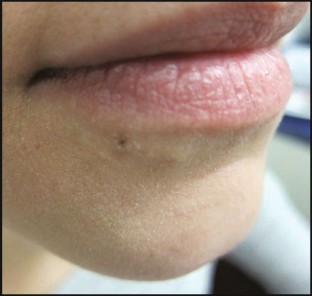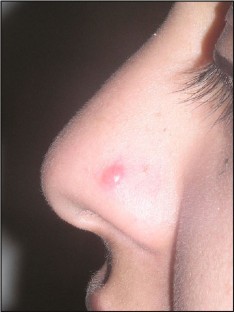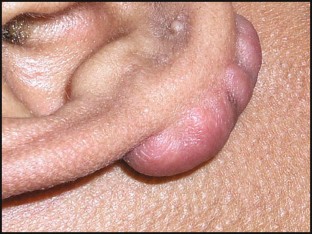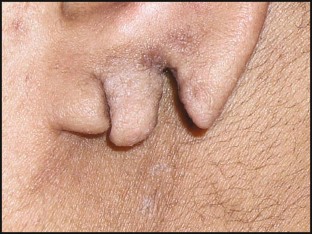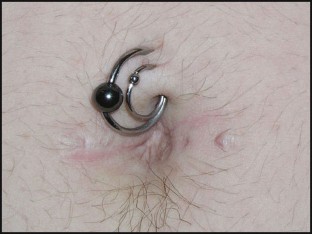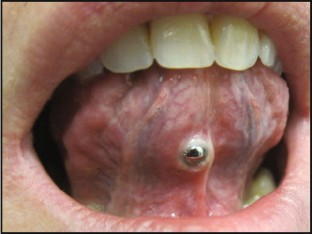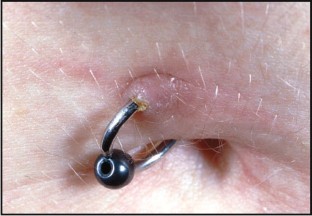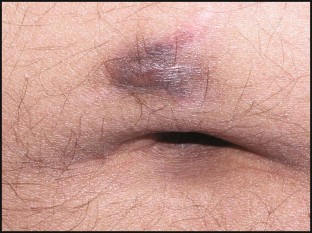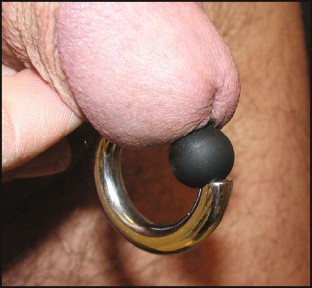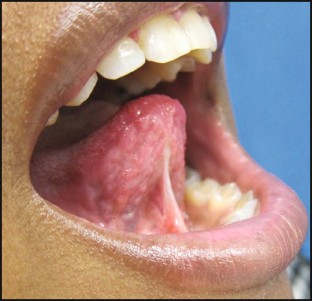 References
Lerner C. History of feminine beautification. Arch Derm Syphilol 1932; 26 (6): 1022–31

Daniélou A, editor, translator. The complete Kāma Sūtra. Rochester (VT): Park Street Press, 1994

Mandel EH. Improved method for piercing ears. AMA Arch Derm Syphilol 1954 Apr; 69 (4): 500–2

De Cuyper C, Pérez-Cotapos M, editors. Dermatologic complications of body art. Heidelberg: Springer, 2009

Laumann AE, Derick AJ. Tattoos and body piercings in the United States: a national data set. J Am Acad Dermatol 2006 Sep; 55 (3): 413–21

Mayers LB, Judelson DA, Moriarty BW, et al. Prevalence of body art (body piercing and tattooing) in university undergraduates and incidence of medical complications. Mayo Clin Proc 2002 Jan; 77 (1): 29–34

Mayers LB, Chiffriller SH. Body art (body piercing and tattooing) among undergraduate university students: "then and now". J Adolesc Health 2008 Feb; 42 (2): 201–3

Bone A, Ncube F, Nichols T, et al. Body piercing in England: a survey of piercing at sites other than earlobe. BMJ 2008 Jun 21; 336 (7658): 1426–8

Kaatz M, Elsner P, Bauer A. Body-modifying concepts and dermatologic problems: tattooing and piercing. Clin Dermatol 2008 Jan-Feb; 26 (1): 35–44

Guiard-Schmid JB, Picard H, Slama L, et al. Piercing and its infectious complications: a public health issue in France [in French]. Presse Med 2000 Nov 18; 29 (35): 1948–56

Tweeten SS, Rickman LS. Infectious complications of body piercing. Clin Infect Dis 1998 Mar; 26 (3): 735–40

De Kleer N, Cohen M, Semple J, et al. Nipple piercing may be contraindicated in male patients with chest implants. Ann Plast Surg 2001 Aug; 47 (2): 188–90

Handrick W, Nenoff P, Müller H, et al. Infections caused by piercing and tattoos: a review [in German]. Wien Med Wochenschr 2003; 153 (9-10): 194–7

Brook I. Recovery of anaerobic bacteria from 3 patients with infection at a pierced body site. Clin Infect Dis 2001 Jul 1; 33 (1): e12–3

Trupiano JK, Sebek BA, Goldfarb J, et al. Mastitis due to Mycobacterium abscessus after body piercing. Clin Infect Dis 2001 Jul 1; 33 (1): 131–4

Dyce O, Bruno JR, Hong D, et al. Tongue piercing: the new 'rusty nail'? Head Neck 2000 Oct; 22 (7): 728–32

Ferringer T, Pride H, Tyler W. Body piercing complicated by atypical mycobacterial infections. Pediatr Dermatol 2008 Mar-Apr; 25 (2): 219–22

De Man RA, Bosman A, Stevens-Schretzmeijer M, et al. Two patients with acute hepatitis B from the same piercing salon [in Dutch]. Ned Tijdschr Geneeskd 1999 Oct 23; 143 (43): 2129–30

Hayes MO, Harkness GA. Body piercing as a risk factor for viral hepatitis: an integrative research review. Am J Infect Control 2001 Aug; 29 (4): 271–4

Giuliana B, Loredana S, Pasquale S, et al. Complication of nasal piercing by Staphylococcus aureus endocarditis: a case report and a review of literature. Cases J 2010; 3: 37

Kovarik A, Setina M, Sulda M, et al. Infective endocarditis of the tricuspid valve caused by Staphylococcus aureus after ear piercing. Scand J Infect Dis 2007; 39 (3): 266–8

Lee SH, Chung MH, Lee JS, et al. A case of Staphylococcus aureus endocarditis after ear piercing in a patient with normal cardiac valve and a questionnaire survey on adverse events of body piercing in college students of Korea. Scand J Infect Dis 2006; 38 (2): 130–2

Dupont P, Maragnes P, de la Gastine G, et al. Tricuspid valve endocarditis after umbilical piercing [in French]. Arch Mal Coeur Vaiss 2006 Jun; 99 (6): 629–31

Raja SG, Shad SK, Dreyfus GD. Body piercing: a rare cause of mitral valve endocarditis. J Heart Valve Dis 2004 Sep; 13 (5): 854–6

Hoyer A, Silberbach M. Infective endocarditis. Pediatr Rev 2005 Nov; 26 (11): 394–400

Weinberg JB, Blackwood RA. Case report of Staphylococcus aureus endocarditis after navel piercing. Pediatr Infect Dis J 2003 Jan; 22 (1): 94–6

Ramage IJ, Wilson N, Thomson RB. Fashion victim: infective endocarditis after nasal piercing [letter]. Arch Dis Child 1997 Aug; 77 (2): 187

Harding PR, Yerkey MW, Deye G, et al. Methicillin resistant Staphylococcus aureus (MRSA) endocarditis secondary to tongue piercing. J Miss State Med Assoc 2002 Apr; 43 (4): 109

Ochsenfahrt C, Friedl R, Hannekum A, et al. Endocarditis after nipple piercing in a patient with a bicuspid aortic valve. Ann Thorac Surg 2001 Apr; 71 (4): 1365–6

Papapanagiotou VA, Foukarakis MG, Fotiadis JN, et al.Native tricuspid valve endocarditis in a young woman. Postgrad Med J 1998 Oct; 74 (876): 637–8

Kloppenburg G, Maessen JG. Streptococcus endocarditis after tongue piercing. J Heart Valve Dis 2007 May; 16 (3): 328–30S

Lick SD, Edozie SN, Woodside KJ, et al. Streptococcus viridans endocarditis from tongue piercing. J Emerg Med 2005 Jul; 29 (1): 57–9

Battin M, Fong LV, Monro JL. Gerbode ventricular septal defect following endocarditis. Eur J Cardiothorac Surg 1991; 5 (11): 613–4

Barkan D, Abu Fanne R, Elazari-Scheiman A, et al. Navel piercing as a cause for Streptococcus viridans endocarditis: case report, review of the literature and implications for antibiotic prophylaxis. Cardiology 2007; 108 (3): 159–60

Batiste C, Bansal RC, Razzouk AJ. Echocardiographic features of an unruptured mycotic aneurysm of the right aortic sinus of Valsalva. J Am Soc Echocardiogr 2004 May; 17 (5): 474–7

Tronel H, Chaudemanche H, Pechier N, et al. Endocarditis due to Neisseria mucosa after tongue piercing. Clin Microbiol Infect 2001 May; 7 (5): 275–6

Akhondi H, Rahimi AR. Haemophilus aphrophilus endocarditis after tongue piercing. Emerg Infect Dis 2002 Aug; 8 (8): 850–1

Goldrick BA. Endocarditis associated with body piercing. Am J Nurs 2003 Jan; 103 (1): 26–7

Friedel JM, Stehlik J, Desai M, et al. Infective endocarditis after oral body piercing. Cardiol Rev 2003 Sep-Oct; 11 (5): 252–5

Carano N, Agnetti A, Allegri V, et al. Infective endocarditis following body piercing: presentation of one case due to Gemella morbillorum and review of the literature. Med Sci Monit 2010 Oct 1; 16 (10): CS124–8

Ahmed-Jushuf IH, Selby PL, Brownjohn AM. Acute post-streptococcal glomerulonephritis following ear piercing. Postgrad Med J 1984 Jan; 60 (699): 73–4

Horii KA, Jackson MA. Images in clinical medicine: piercing-related nontuberculousmycobacterial infection. N Engl J Med 2010 May 27; 362 (21): 2012

Razavi B, Schilling M. Chondritis attributable to Lactobacillus after ear piercing. Diagn Microbiol Infect Dis 2000 May; 37 (1): 75–6

Keene WE, Markum AC, Samadpour M. Outbreak of Pseudomonas aeruginosa infections caused by commercial piercing of upper ear cartilage. JAMA 2004 Feb 25; 291 (8): 981–5

Lee TC, Gold WL. Necrotizing Pseudomonas chondritis after piercing of the upper ear. CMAJ 2011 Apr 19; 183 (7): 819–21

Sandhu A, Gross M, Wylie J, et al. Pseudomonas aeruginosa necrotizing chondritis complicating high helical ear piercing case report: clinical and public health perspectives. Can J Public Health 2007 Jan-Feb; 98 (1): 74–7

Fisher CG, Kacica MA, Bennett NM. Risk factors for cartilage infections of the ear. Am J Prev Med 2005 Oct; 29 (3): 204–9

More DR, Seidel JS, Bryan PA. Ear-piercing techniques as a cause of auricular chondritis. Pediatr Emerg Care 1999 Jun; 15 (3): 189–92

Turkeltaub SH, Habal MB. Acute Pseudomonas chondritis as a sequel to ear piercing. Ann Plast Surg 1990 Mar; 24 (3): 279–82

Stewart GM, Thorp A, Brown L. Perichondritis: a complication of high ear piercing. Pediatr Emerg Care 2006 Dec; 22 (12): 804–6

McCarthy VP, Peoples WM. Toxic shock syndrome after ear piercing. Pediatr Infect Dis J 1988 Oct; 7 (10): 741–2

Sewnath M, Faber T, Castelein R. Pyogenic spondylitis as a complication of ear piercing: differentiating between spondylitis and discitis. Acta Orthop Belg 2007 Feb; 73 (1): 128–32

Kaur C, Sarkar R, Kanwar AJ. How safe is nose-piercing? Inoculation cutaneous tuberculosis revisited. Int J Dermatol 2003 Aug; 42 (8): 645–6

Perkins CS, Meisner J, Harrison JM. A complication of tongue piercing. Br Dent J 1997 Feb 22; 182 (4): 147–8

Herskovitz MY, Goldsher D, Finkelstein R, et al. Multiple brain abscesses associated with tongue piercing. Arch Neurol 2009 Oct; 66 (10): 1292

Martinello RA, Cooney EL. Cerebellar brain abscess associated with tongue piercing. Clin Infect Dis 2003 Jan 15; 36 (2): e32–4

Lakhan SE, Harle L. Fatal fulminant herpes simplex hepatitis secondary to tongue piercing in an immunocompetent adult: a case report. J Med Case Reports 2008; 2: 356

Jadhav AR, Belfort MA, Dildy 3rd GA. Eikenella corrodens chorioamnionitis: modes of infection? Am J Obstet Gynecol 2009 May; 200 (5): e4–5

Bengualid V, Singh V, Singh H, et al. Mycobacterium fortuitum and anaerobic breast abscess following nipple piercing: case presentation and review of the literature. J Adolesc Health 2008 May; 42 (5): 530–2

Lewis CG, Wells MK, Jennings WC. Mycobacterium fortuitum breast infection following nipple-piercing, mimicking carcinoma. Breast J 2004 Jul-Aug; 10 (4): 363–5

Jacobs VR, Golombeck K, Jonat W, et al. Three case reports of breast abscess after nipple piercing: underestimated health problems of a fashion phenomenon [in German]. Zentralbl Gynakol 2002 Jul; 124 (7): 378–85

Bader MS, Hamodat M, Hutchinson J. Afatal case of Staphylococcus aureus: associated toxic shock syndrome following nipple piercing. Scand J Infect Dis 2007; 39 (8): 741–3

Javaid M, Shibu M. Breast implant infection following nipple piercing [letter]. Br J Plast Surg 1999 Dec; 52 (8): 676–7

Kaatz M. A trend and its complications: piercing. Kosmetische Medizin 2001; 4: 188–93

Altman JS, Manglani KS. Recurrent condyloma acuminatum due to piercing of the penis. Cutis 1997 Nov; 60 (5): 237–8

Ekelius L, Björkman H, Kalin M, et al. Fournier's gangrene after genital piercing. Scand J Infect Dis 2004; 36 (8): 610–2

Armstrong ML, DeBoer S, Cetta F. Infective endocarditis after body art: a review of the literature and concerns. J Adolesc Health 2008 Sep; 43 (3): 217–25

Zilinsky I, Tsur H, Trau H, et al. Pseudolymphoma of the earlobes due to ear piercing. J Dermatol Surg Oncol 1989 Jun; 15 (6): 666–8

Watanabe R, Nanko H, Fukuda S. Lymphocytoma cutis due to pierced earrings. J Cutan Pathol 2006 Sep; 33 Suppl. 2: 16–9

Luksamijarulkul P, Maneesri P, Kittigul L. Hepatitis B sero-prevalence and risk factors among school-age children in a low socioeconomic community, Bangkok. Asia Pac J Public Health 1995; 8 (3): 158–61

Alter MJ. Hepatitis C virus infection in the United States. J Hepatol 1999; 31 Suppl. 1: 88–91

Murray KF, Richardson LP, Morishima C, et al. Prevalence of hepatitis C virus infection and risk factors in an incarcerated juvenile population: a pilot study. Pediatrics 2003 Jan; 111 (1): 153–7

Pugatch D, Mileno M, Rich JD. Possible transmission of human immunodeficiency virus type 1 from body piercing. Clin Infect Dis 1998 Mar; 26 (3): 767–8

Richters J, Grulich A, Ellard J, et al. HIV transmission among gay men through oral sex and other uncommon routes: case series of HIV seroconverters, Sydney. AIDS 2003 Oct 17; 17 (15): 2269–71

CDC. Body art: get vaccinated [online]. Available from URL: (http://www.cdc.gov/niosh/topics/body_art/vaccinate.html [Accessed 2011 Oct 19]

Shebani SO, Miles HF, Simmons P, et al. Awareness of the risk of endocarditis associated with tattooing and body piercing among patients with congenital heart disease and paediatric cardiologists in the United Kingdom. Arch Dis Child 2007 Nov; 92 (11): 1013–4

Cetta F, Graham LC, Lichtenberg RC, et al. Piercing and tattooing in patients with congenital heart disease: patient and physician perspectives. J Adolesc Health 1999 Mar; 24 (3): 160–2

Wilson W, Taubert KA, Gewitz M, et al. Prevention of infective endocarditis: guidelines from the American Heart Association; a guideline from the American Heart Association Rheumatic Fever, Endocarditis, and Kawasaki Disease Committee, Council on Cardiovascular Disease in the Young, and the Council on Clinical Cardiology, Council on Cardiovascular Surgery and Anesthesia, and the Quality of Care and Outcomes Research Interdisciplinary Working Group. Circulation 2007 Oct 9; 116 (15): 1736–54

Hill S. Comment on: antibiotic prophylaxis, body piercing and infective endocarditis [letter]. J Antimicrob Chemother 2004 Jul; 54 (1): 278

Hogan L, Armstrong ML. Body piercing: more than skin deep. Skin Therapy Lett 2009 Sep; 14 (7): 4–7

Thyssen JP, Maibach HI. Nickel release from earrings purchased in the United States: the San Francisco earring study. J Am Acad Dermatol 2008 Jun; 58 (6): 1000–5

Schram SE, Warshaw EM, Laumann A. Nickel hypersensitivity: a clinical review and call to action. Int J Dermatol 2010 Feb; 49 (2): 115–25

Ehrlich A, Kucenic M, Belsito DV. Role of body piercing in the induction of metal allergies. Am J Contact Dermat 2001 Sep; 12 (3): 151–5

Jensen CS, Lisby S, Baadsgaard O, et al. Decrease in nickel sensitization in a Danish schoolgirl population with ears pierced after implementation of a nickel-exposure regulation. Br J Dermatol 2002 Apr; 146 (4): 636–42

Lidén C, Johnsson S. Nickel on the Swedish market before the Nickel Directive. Contact Dermatitis 2001 Jan; 44 (1): 7–12

Lidén C, Norberg K. Nickel on the Swedish market: follow-up after implementation of theNickelDirective. ContactDermatitis 2005 Jan; 52 (1): 29–35

Biesterbos J, Yazar K, Liden C. Nickel on the Swedish market: follow-up 10 years after entry into force of the EU Nickel Directive. Contact Dermatitis 2010 Dec; 63 (6): 333–9

Mataix J, Silvestre JF. Cutaneous adverse reactions to tattoos and piercings [in Spanish]. Actas Dermosifiliogr 2009 Oct; 100 (8): 643–56

Hindsén M, Spirén A, Bruze M. Cross-reactivity between nickel and palladium demonstrated by systemic administration of nickel. Contact Dermatitis 2005 Jul; 53 (1): 2–8

Hindsén M, Persson L, Gruvberger B. Allergic contact dermatitis from cobalt in jewellery. Contact Dermatitis 2005 Dec; 53 (6): 350–1

Nakada T, Iijima M, Nakayama H, et al. Role of ear piercing in metal allergic contact dermatitis. Contact Dermatitis 1997 May; 36 (5): 233–6

Meltzer DI. Complications of body piercing. Am Fam Physician 2005 Nov 15; 72 (10): 2029–34

Stirn A. Body piercing: medical consequences and psychological motivations. Lancet 2003 Apr 5; 361 (9364): 1205–15

Jacobs VR, Golombeck K, Jonat W, et al. Mastitis nonpuerperalis after nipple piercing: time to act. Int J Fertil Womens Med 2003 Sep-Oct; 48 (5): 226–31

Angel E. The piercing bible: the definitive guide to safe body piercing. Berkeley (CA): Crossing Press, 2009

Schuh A, Thomas P, Kachler W, et al. Allergic potential of titanium implants [in German]. Orthopade 2005 Apr; 34 (4): 327–8, 330-3

Draelos ZD, Rizer RI, Trookman NS. A comparison of postprocedural wound care treatments: do antibiotic-based ointment improve outcomes? J Am Acad Dermatol 2011 Mar; 64 (3 Suppl.): S23–9

Filon FL, Radman G. Latex allergy: a follow up study of 1040 healthcare workers. Occup Environ Med 2006 Feb; 63 (2): 121–5

Rosivack RG, Kao JY. Prolonged bleeding following tongue piercing: a case report and review of complications. Pediatr Dent 2003 Mar-Apr; 25 (2): 154–6

Hardee PS, Mallya LR, Hutchison IL. Tongue piercing resulting in hypotensive collapse. Br Dent J 2000 Jun 24; 188 (12): 657–8

Bennett R. Chapter 248. Surgical complications. In: Wolff K, Goldsmith LA, Katz SI, et al. editors. Fitzpatrick's dermatology in general medicine. 7th ed. New York (NY): McGraw-Hill, 2011

Folz BJ, Lippert BM, Kuelkens C, et al. Hazards of piercing and facial body art: a report of three patients and literature review. Ann Plast Surg 2000 Oct; 45 (4): 374–81

Mercier FJ, Bonnet MP. Tattooing and various piercing: anaesthetic considerations. Curr Opin Anaesthesiol 2009 Jun; 22 (3): 436–41

Wise H. Hypoxia caused by body piercing [letter]. Anaesthesia 1999 Nov; 54 (11): 1129

Kuczkowski KM, Benumof JL. Tongue piercing and obstetric anesthesia: is there cause for concern? J Clin Anesth 2002 Sep; 14 (6): 447–8

Dhir S, Dhir AK. Intraoperative loss of nasal jewelry: anesthetic concerns and airway management. J Clin Anesth 2007 Aug; 19 (5): 378–80

DeBoer S, Amundson T, Angel E. Managing body jewelry in emergency situations: misconceptions, patient care, and removal techniques. J Emerg Nurs 2006 Apr; 32 (2): 159–64

DeBoer S, McNeil M, Amundson T. Body piercing and airway management: photo guide to tongue jewelry removal techniques. AANAJ 2008 Feb; 76 (1): 19–23

Khanna R, Kumar SS, Raju BS, et al. Body piercing in the accident and emergency department. J Accid Emerg Med 1999 Nov; 16 (6): 418–21

Goldman M, Xi G, Yi QL, et al. Reassessment of deferrals for tattooing and piercing. Transfusion 2009 Apr; 49 (4): 648–54

American Red Cross. Eligibility criteria by alphabetical listing [online]. Available from URL: (http://www.redcrossblood.org/donating-blood/eligibilityrequirements/eligibility-criteria-alphabetical-listing [Accessed 2011 Feb]

Xu DS, Hartman D, Ludrosky K, et al. Impact of donor high-risk social behaviors on recipient survival in cardiac transplantation. Transplantation 2010 Apr 15; 89 (7): 873–8

Farah CS, Harmon DM. Tongue piercing: case report and review of current practice. Aust Dent J 1998 Dec; 43 (6): 387–9

Boardman R, Smith RA. Dental implications of oral piercing. J Calif Dent Assoc 1997 Mar; 25 (3): 200–7

Maibaum WW, Margherita VA. Tongue piercing: a concern for the dentist. Gen Dent 1997 Sep-Oct; 45 (5): 495–7

López Jornet P, Vicente Ortega V, Yáñez Gascón J, et al. Clinicopathological characteristics of tongue piercing: an experimental study. J Oral Pathol Med 2004 Jul; 33 (6): 340–5

Van Borsel J, Cornelis C. Tongue piercing and speech. J Otolaryngol Head Neck Surg 2009 Feb; 38 (1): 11–5

Theodossy T. A complication of tongue piercing: a case report and review of the literature. Br Dent J 2003 May 24; 194 (10): 551–2

Vilchez-Perez MA, Fuster-Torres MA, Figueiredo R, et al. Periodontal health and lateral lower lip piercings: a split-mouth cross-sectional study. J Clin Periodontol 2009 Jul; 36 (7): 558–63

Pires IL, Cota LO, Oliveira AC, et al. Association between periodontal condition and use of tongue piercing: a case-control study. J Clin Periodontol 2010 Aug 1; 37 (8): 712–8

Zadik Y, Burnstein S, Derazne E, et al. Colonization of Candida: prevalence among tongue-pierced and non-pierced immunocompetent adults. Oral Dis 2010 Mar; 16 (2): 172–5

Gazzeri R, Mercuri S, Galarza M. Atypical trigeminal neuralgia associated with tongue piercing [letter]. JAMA 2006 Oct 18; 296 (15): 1840–2

Kuczkowski KM, Benumof JL, Moeller-Bertram T, et al. An initially unnoticed piece of nasal jewelry in a parturient: implications for intraoperative airway management. J Clin Anesth 2003 Aug; 15 (5): 359–62

Hürle S, Kuba GB. Complications following eyebrow piercing [in German]. Ophthalmologe 2002 Mar; 99 (3): 200–2

Gollapalli V, Liao J, Dudakovic A, et al. Risk factors for development and recurrence of primary breast abscesses. J AmColl Surg 2010 Jul; 211 (1): 41–8

Kapsimalakou S, Grande-Nagel I, Simon M, et al. Breast abscess following nipple piercing: a case report and review of the literature. Arch Gynecol Obstet 2010 Dec; 282 (6): 623–6

Modest GA, Fangman JJ. Nipple piercing and hyperprolactinemia [letter]. N Engl J Med 2002 Nov 14; 347 (20): 1626–7

Jacobs VR, Morrison Jr JE, Paepke S, et al. Body piercing affecting laparoscopy: perioperative precautions. J Am Assoc Gynecol Laparosc 2004 Nov; 11 (4): 537–41

MacLeod TM, Adeniran S. An unusual complication of penile piercing: a report and literature review. Br J Plast Surg 2004 Jul; 57 (5): 462–4

Slawik S, Pearce I, Pantelides M. Body piercing: an unusual cause of priapism. BJU Int 1999 Aug; 84 (3): 377

Hansen RB, Olsen LH, Langkilde NC. Piercing of the glans penis. Scand J Urol Nephrol 1998 May; 32 (3): 219–20

Gokhale R, Hernon M, Ghosh A. Genital piercing and sexually transmitted infections [letter]. Sex Transm Infect 2001 Oct; 77 (5): 393–4

Edlin RS, Aaronson DS, Wu AK, et al. Squamous cell carcinoma at the site of a Prince Albert's piercing. J Sex Med 2010 Jun; 7 (6): 2280–3

Kluger N. Body art and pregnancy. Eur J Obstet Gynecol Reprod Biol 2010 Nov; 153 (1): 3–7

Kluger N, Monestier S, Blatiere V. Complications related to abdominal microdermal implants during pregnancy. J Plast Reconstr Aesthet Surg 2010 Sep; 63 (9): e699–700

Garbin CP, Deacon JP, Rowan MK, et al. Association of nipple piercing with abnormal milk production and breastfeeding. JAMA 2009 Jun 24; 301 (24): 2550–1

Armstrong ML, Caliendo C, Roberts AE. Pregnancy, lactation and nipple piercings. AWHONN Lifelines 2006 Jun-Jul; 10 (3): 212–7

La Leche League International. Body modification and breastfeeding: what you need to know. Roche-Paull R. New beginnings. 2009; 29 (4): 4–8 [online]. Available from URL: (http://www.llli.org/nb/nbiss4-09p4.html) [Accessed 2011 Oct 19]

Antoszewski B, Sitek A, Jedrzejczak M, et al. Are body piercing and tattooing safe fashions? Eur J Dermatol 2006 Sep-Oct; 16 (5): 572–5

Association of Professional Piercers [online]. Available from URL: (http://www.safepiercing.org) [Accessed 2011 Oct 4]

Bui E, Rodgers R, Cailhol L, et al. Body piercing and psychopathology: a review of the literature. Psychother Psychosom 2010; 79 (2): 125–9
Acknowledgments
We thank Christiane Querfeld, MD, and Christopher Holbrook, MD, for translation. None of the authors has any conflicts of interest relevant to this review. Dr Julia Minocha was supported in part by a Medical-Dermatology Grant from the National Psoriasis Foundation. This funding source provided no scientific or intellectual input into the work.
About this article
Cite this article
Holbrook, J., Minocha, J. & Laumann, A. Body Piercing. Am J Clin Dermatol 13, 1–17 (2012). https://doi.org/10.2165/11593220-000000000-00000
Published:

Issue Date:

DOI: https://doi.org/10.2165/11593220-000000000-00000
Keywords
Infective Endocarditis

Allergic Contact Dermatitis

Priapism

Gingival Recession

Keloid Scarring