Abstract
The RAMEDIS system is a platform-independent, web-based information system for rare diseases based on individual case reports. It was developed in close cooperation with clinical partners and collects information on rare metabolic diseases in extensive detail (e.g. symptoms, laboratory findings, therapy and genetic data). This combination of clinical and genetic data enables the analysis of genotype-phenotype correlations. By using largely standardised medical terms and conditions, the contents of the database are easy to compare and analyse. In addition, a convenient graphical user interface is provided by every common web browser. RAMEDIS supports an extendable number of different genetic diseases and enables cooperative studies. Furthermore, use of RAMEDIS should lead to advances in epidemiology, integration of molecular and clinical data, and generation of rules for therapeutic intervention and identification of new diseases.
This is a preview of subscription content, log in to check access.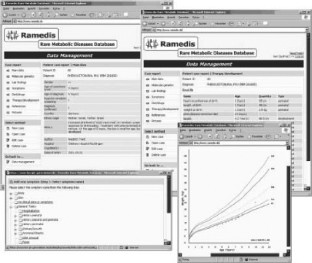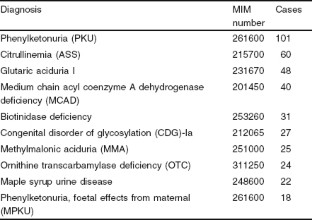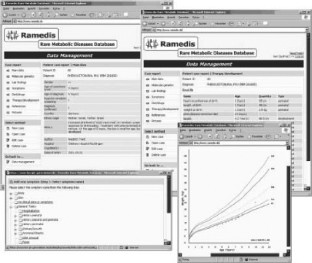 References
1.

Topel T, Scholz U, Mischke U, et al. Supporting genotype-phenotype correlation with the rare metabolic diseases database RAMEDIS. In Silico Biol 2002; 2(3): 407-14

2.

Scriver CR, Hurtubise M, Konecki D, et al. PAHdb 2003: what a locus-specific knowledgebase can do. Hum Mutat 2003; 21(4): 333–44

3.

Blau N, Barnes I, Dhondt JL. International database of tetrahydrobiopterin deficiencies. J Inherit Metab Dis 1996; 19(1): 8–14

4.

Hamosh A, Scott AF, Amberger JS, et al. Online Mendelian Inheritance in Man (OMIM), a knowledgebase of human genes and genetic disorders. Nucleic Acids Res 2005 Jan 1; 33(Database issue): D514–7

5.

Sherry ST, Ward MH, Kholodov M, et al. dbSNP: the NCBI database of genetic variation. Nucleic Acids Res 2001 Jan 1; 29(1): 308–11
Acknowledgements
This work was supported by the German Ministry of Education and Research in the German Human Genome Project (project 'Modeling of gene regulatory networks for linking genotype-phenotype information') by grants 01KW9912 and 01KW0202.
The authors have no conflicts of interest that are directly relevant to the content of this article.
Additional information
Availability: RAMEDIS is available from http://www.ramedis.de
About this article
Cite this article
Töpel, T., Hofestädt, R., Scheible, D. et al. RAMEDIS. Appl-Bioinformatics 5, 115–118 (2006). https://doi.org/10.2165/00822942-200605020-00006
Keywords
Blood Phenylalanine

Relational Data Model

Clinical Partner

Advance Statistical Analysis

Blood Phenylalanine Concentration