Abstract
Glyphosate is used extensively as a non-selective herbicide by both professional applicators and consumers and its use is likely to increase further as it is one of the first herbicides against which crops have been genetically modified to increase their tolerance. Commercial glyphosate-based formulations most commonly range from concentrates containing 41% or more glyphosate to 1% glyphosate formulations marketed for domestic use. They generally consist of an aqueous mixture of the isopropylamine (IPA) salt of glyphosate, a surfactant, and various minor components including anti-foaming and colour agents, biocides and inorganic ions to produce pH adjustment.
The mechanisms of toxicity of glyphosate formulations are complicated. Not only is glyphosate used as five different salts but commercial formulations of it contain surfactants, which vary in nature and concentration. As a result, human poisoning with this herbicide is not with the active ingredient alone but with complex and variable mixtures. Therefore, It is difficult to separate the toxicity of glyphosate from that of the formulation as a whole or to determine the contribution of surfactants to overall toxicity. Experimental studies suggest that the toxicity of the surfactant, polyoxyethyleneamine (POEA), is greater than the toxicity of glyphosate alone and commercial formulations alone. There is insufficient evidence to conclude that glyphosate preparations containing POEA are more toxic than those containing alternative surfactants. Although surfactants probably contribute to the acute toxicity of glyphosate formulations, the weight of evidence is against surfactants potentiating the toxicity of glyphosate.
Accidental ingestion of glyphosate formulations is generally associated with only mild, transient, gastrointestinal features. Most reported cases have followed the deliberate ingestion of the concentrated formulation of Roundup®1 (41% glyphosate as the IPA salt and 15% POEA). There is a reasonable correlation between the amount ingested and the likelihood of serious systemic sequelae or death. Advancing age is also associated with a less favourable prognosis. Ingestion of >85mL of the concentrated formulation is likely to cause significant toxicity in adults. Gastrointestinal corrosive effects, with mouth, throat and epigastric pain and dysphagia are common. Renal and hepatic impairment are also frequent and usually reflect reduced organ perfusion. Respiratory distress, impaired consciousness, pulmonary oedema, infiltration on chest x-ray, shock, arrythmias, renal failure requiring haemodialysis, metabolic acidosis and hyperkalaemia may supervene in severe cases. Bradycardia and ventricular arrhythmias are often present pre-terminally. Dermal exposure to ready-to-use glyphosate formulations can cause irritation and photo-contact dermatitis has been reported occasionally; these effects are probably due to the preservative Proxel® (benzisothiazolin-3-one). Severe skin burns are very rare. Inhalation is a minor route of exposure but spray mist may cause oral or nasal discomfort, an unpleasant taste in the mouth, tingling and throat irritation. Eye exposure may lead to mild conjunctivitis, and superficial corneal injury is possible if irrigation is delayed or inadequate.
Management is symptomatic and supportive, and skin decontamination with soap and water after removal of contaminated clothing should be undertaken in cases of dermal exposure.
This is a preview of subscription content,
to check access.
Access this article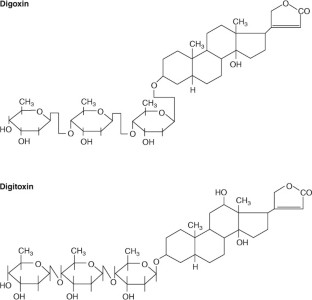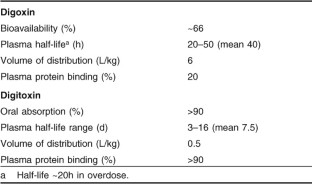 Similar content being viewed by others
References
Goldstein DA, Acquavella JF, Mannion RM, et al. An analysis of glyphosate data from the California Environmental Protection Agency Pesticide Illness Surveillance Program. J Toxicol Clin Toxicol 2002; 40: 885–92

Litovitz TL, Klein-Schwartz W, Rodgers Jr GC, et al. 2001 Annual report of the American Association of Poison Control Centers Toxic Exposure Surveillance System. Am J Emerg Med 2002; 20: 391–452

Watson WA, Litovitz TL, Rodgers Jr GC, et al. 2002 annual report of the American Association of Poison Control Centers Toxic Exposure Surveillance System. Am J Emerg Med 2003; 21: 353–421

Watson WA, Litovitz TL, Klein-Schwartz W, et al. 2003 annual report of the American Association of Poison Control Centers Toxic Exposure Surveillance System. Am J Emerg Med 2004; 22: 335–404

Lee H-L, Chen K-W, Chi C-H, et al. Clinical presentations and prognostic factors of a glyphosate-surfactant herbicide intoxication: a review of 131 cases. Acad Emerg Med 2000; 7: 906–10

Talbot AR, Shiaw M-H, Huang J-S, et al. Acute poisoning with a glyphosate-surfactant herbicide ('Round-up'): a review of 93 cases. Hum Exp Toxicol 1991; 10: 1–8

Tominack RL, Yang G-Y, Tsai W-J, et al. Taiwan national poison center survey of glyphosate: surfactant herbicide ingestions. J Toxicol Clin Toxicol 1991; 29: 91–109

Sawada Y, Nagai Y. Roundup® poisoning: its clinical observation: possible involvement of surfactant [in Japanese]. J Clin Exp Med 1987; 143: 25–7

Sawada Y, Nagai Y, Ueyama M, et al. Probable toxicity of surface-active agent in commercial herbicide containing glyphosate. Lancet 1988; I: 299

Steinrücken HC, Amrhein N. The herbicide glyphosate is a potent inhibitor of 5-enolpyruvyl-shikimic acid-3-phosphate synthase. Biochem Biophys Res Commun 1980; 94: 1207–12

Duke SO, Scheffler BE, Boyette D, et al. Herbicides, biotechnology for control of weeds. In: Plimmer JR, Gammon DW, Ragsdale NN. Encyclopedia of agrochemicals. Hoboken (NJ): Wiley-Interscience, 2003: 733–44

Sørensen FW, Gregersen M. Rapid lethal intoxication caused by the herbicide glyphosate-trimesium (Touchdown). Hum Exp Toxicol 1999; 18: 735–7

International Programme on Chemical Safety. Environmental health criteria 159. Glyphosate. Geneva: World Health Organization, 1994

Olorunsogo OO, Bababunmi EA, Bassir O. Effect of glyphosate on rat liver mitochondria. Bull Environ Contam Toxicol 1979; 22: 357–64

Olorunsogo OO, Bababunmi EA. Inhibition of succinate-linking reduction of pyridine nucleotide in rat liver mitochondria 'in vivo' by N-(phosphonomethyl) glycine. Toxicol Lett 1980; 7: 149–52

Olorunsogo OO. Inhibition of energy-dependent transhydrogenase reaction by N-(phosphonomethyl)glycine in isolated rat liver mitochondria. Toxicol Lett 1982; 10: 91–5

Bababunmi EA, Olorunsogo OO, Bassir O. The uncoupling effect of N-(phosphonomethyl) glycine on isolated rat liver mitochondria. Biochem Pharmacol 1979; 28: 925–7

Hietanen E, Linnainmaa K, Vainio H. Effects of phenoxyherbicides and glyphosate on the hepatic and intestinal biotransformation activities in the rat. Acta Pharmacol Toxicol (Copenh) 1983 Aug; 53(2): 103–12

El Demerdash FM, Yousef MI, Elagamy EI. Influence of paraquat, glyphosate, and cadmium on the activity of some serum enzymes and protein electrophoretic behavior (in vitro). J Environ Sci Health B 2001 Jan; 36(1): 29–42

Williams GM, Kroes R, Munro IC. Safety evaluation and risk assessment of the herbicide Roundup and its active ingredient, glyphosate, for humans. Regul Toxicol Pharmacol 2000; 31: 117–65

Adam A, Marzuki A, Rahman HA, et al. The oral and intratracheal toxicities of Roundup and its components to rats. Vet Hum Toxicol 1997; 39: 147–51

Baba Y, Takeda M, Yosino K, et al. Acute toxicity of the herbicide 'Roundup' in the rat. Jpn J Toxicol 1989; 2: 397–400

Tai T, Yamashita M, Wakimori H. Hemodynamic effects of roundup, glyphosate and surfactant in dogs. Jpn J Toxicol 1990; 3: 63–8

Martinez TT, Long WC, Hiller R. Comparison of the toxicology of the herbicide roundup by oral and pulmonary routes of exposure. Proc West Pharmacol Soc 1990; 33: 193–7

Martinez TT, Brown K. Oral and pulmonary toxicology of the surfactant used in roundup herbicide. Proc West Pharmacol Soc 1991; 34: 43–6

Chan PC, Mahler JF. NTP technical report on the toxicity studies of glyphosate (CAS no. 1071-83-6) administered in dosed feed to F344/N rats and B6C3F1 mice. Toxic Rep Ser 1992; 16: 1–D3

Brewster DW, Warren J, Hopkins II WE. Metabolism of glyphosate in Sprague-Dawley rats: tissue distribution, identification, and quantitation of glyphosate-derived materials following a single oral dose. Fundam Appl Toxicol 1991; 17: 43–51

Talbot A, Ku TS, Chen CL, et al. Glyphosate levels in acute Roundup herbicide poisoning. 1994 Toxicology World Congress Abstracts. Ann Emerg Med 1995; 26: 717

Tominack RL. Glyphosate: contemporary clinical features. J Toxicol Clin Toxicol 1999; 37: 374–5

Hori Y, Fujisawa M, Shimada K, et al. Determination of the herbicide glyphosate and its metabolite in biological specimens by gas chromatography-mass spectrometry: a case of poisoning by Roundup® herbicide. J Anal Toxicol 2003; 27: 162–6

Wester RC, Melendres J, Sarason R, et al. Glyphosate skin binding, absorption, residual tissue distribution, and skin decontamination. Fundam Appl Toxicol 1991; 16: 725–32

Maibach HI. Irritation, sensitization, photoirritation and photosensitization assays with a glyphosate herbicide. Contact Dermatitis 1986; 15: 152–6

Franz JE, Mao MK, Sikorski JA. Glyphosate: a unique global herbicide. Washington, DC: American Chemical Society, 1997

Acquavella JF, Alexander BH, Mandel JS, et al. Glyphosate biomonitoring for farmers and their families: results from the Farm Family Exposure Study. Environ Health Perspect 2004; 112: 321–6

Temple WA, Smith NA. Glyphosate herbicide poisoning experience in New Zealand. N Z Med J 1992; 105: 173–4

Chang C-Y, Peng Y-C, Hung D-Z, et al. Clinical impact of upper gastrointestinal tract injuries in glyphosate-surfactant oral intoxication. Hum Exp Toxicol 1999; 18: 475–8

Stella J, Ryan M. Glyphosate herbicide formulation: a potentially lethal ingestion. Emerg Med Australas 2004; 16: 235–9

Delcenserie R, Yzet T, Duchmann JC, et al. Syndrome pseudo-appendiculaire tardif après intoxication au Roundup. Gastroenterol Clin Biol 1997; 21: 435–7

Hung D-Z, Deng J-F, Wu T-C. Laryngeal survey in glyphosate intoxication: a pathophysiological investigation. Hum Exp Toxicol 1997; 16: 596–9

Yang C-C, Lin T-J, Ger J, et al. Possible bronchial asthma necessitating prolonged mechanical ventilation in a patient with Roundup poisoning. 1994 Toxicology World Congress Abstracts. Ann Emerg Med 1995; 26: 722–3

Menkes D, Temple WA, Edwards IR. Intentional self-poisoning with glyphosate-containing herbicides. Hum Exp Toxicol 1991; 10: 103–7

Lin C-M, Lai C-P, Fang T-C, et al. Cardiogenic shock in a patient with glyphosate-surfactant poisoning. J Formos Med Assoc 1999; 98: 698–700

Rodriguez A, Echechipia S, O'Laguibel JM, et al. Occupational contact allergy to herbicide glyphosate [abstract]. J Allergy Clin Immunol 1997; 99: S336

Amerio P, Motta A, Toto P, et al. Skin toxicity from glyphosate-surfactant formulation. J Toxicol Clin Toxicol 2004; 42: 317–9

Hindson C, Diffey B. Phototoxicity of glyphosate in a weedkiller. Contact Dermatitis 1984; 10: 51–2

Hindson TC, Diffey BL. Phototoxicity of glyphosate in a weedkiller: a correction. Contact Dermatitis 1984; 10: 260

Barbosa ER, Leiros da Costa MD, Bacheschi LA, et al. Parkinsonism after glycine-derivate exposure. Mov Disord 2001; 16: 565–8

Pushnoy LA, Avnon LS, Carel RS. Herbicide (Roundup) pneumonitis. Chest 1998; 114: 1769–71

Goldstein DA, Johnson G, Farmer DR, et al. Pneumonitis and herbicide exposure. Chest 1999; 116: 1139

Carel RS, Pushnoy LA. Pneumonitis and herbicide exposure. Chest 1999; 116: 1139–40

Acquavella JF, Weber JA, Cullen MR, et al. Human ocular effects from self-reported exposures to Roundup herbicides. Hum Exp Toxicol 1999; 18: 479–86
Acknowledgements
No sources of funding were used to assist in the preparation of this review. The authors have no conflicts of interest that are directly relevant to the content of this review.
About this article
Cite this article
Bradberry, S.M., Proudfoot, A.T. & Vale, J.A. Glyphosate Poisoning. Toxicol Rev 23, 159–167 (2004). https://doi.org/10.2165/00139709-200423030-00003
Published:

Issue Date:

DOI: https://doi.org/10.2165/00139709-200423030-00003
Keywords