Abstract
The two main modes of cannabinoid administration, oral ingestion of tetrahydrocannabinol (THC) and smoking of dry cannabis plant material, both have specific advantages and disadvantages. Disadvantages of oral ingestion include slow and erratic absorption, delayed onset of action and low systemic bioavailability, whereas disadvantages of smoking include mucosal damage and short duration of effect. In recent years several new modes of cannabinoid delivery have been tested. Alternative routes of systemic pulmonary administration include inhalation with a vaporizer and the use of cannabinoids in aerosol form. They avoid or reduce the formation of carcinogenic combustion products found in cannabis smoke. Sublingual (buccal) administration of liquid cannabis extracts has been tested in clinical trials in the UK. This mode is easy to administer and might enable easier dose titration than oral capsules. Transdermal delivery achieves a sustained and steadier action than inhalation or oral administration of THC, and is being investigated in preclinical studies by groups in the US and Israel. Use of ethosomal carriers has been shown to enhance skin permeation by the lipophilic cannabinoids. Rectal administration of THC-hemisuccinate suppositories has been tested in some patients; systemic bioavailability is twice as high as with oral administration because of the reduced first-pass effect. Water-soluble agonists to the cannabinoid receptor that allow intravenous administration have been developed. Dexanabinol, a non-psychotropic neuroprotective cannabinoid derivative, was given intravenously in clinical studies to decrease the consequences of severe closed head injuries. Increasing water solubility, for example by the use of cyclodextrin technology, also improved the possibilities of topical cannabinoid administration to the eye for glaucoma treatment. Several of these new approaches to cannabinoid delivery now under preclinical and clinical investigation may find their way into clinical practice within a few years.
Access options
Buy single article
Instant access to the full article PDF.
USD 39.95
Price excludes VAT (USA)
Tax calculation will be finalised during checkout.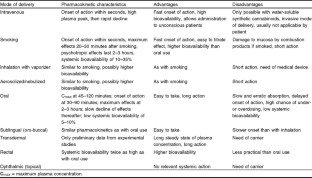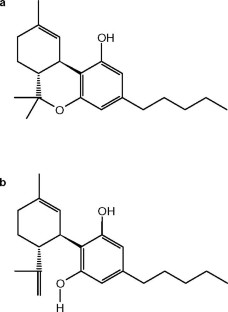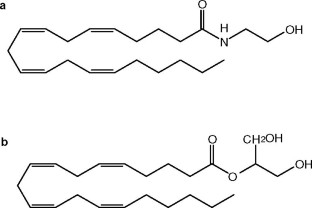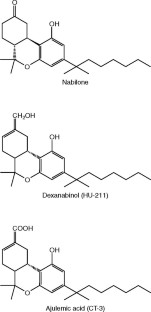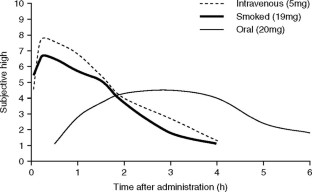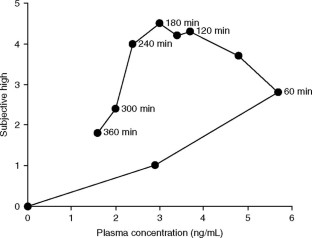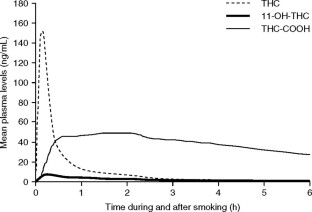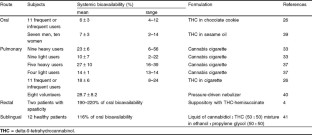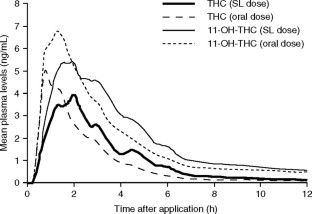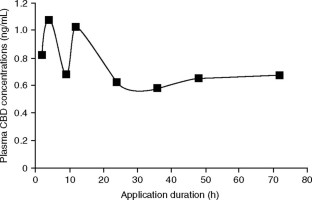 Notes
The use of trade names is for product identification purposes only and does not imply endorsement.
References
Zias J, Stark H, Sellgman J, et al. Early medical use of cannabis [letter]. Nature 1993; 363(6426): 215

See G. Anwendung der cannabis indica in der behandlung der neurosen und gastrischen dyspepsieen. Dtsch Med Wochenschr 1890; 60(31-34): 679–82, 727–30, 748–54, 771–4

Guy GW, Flint ME, Robson PJ, et al. A phase one study of sublingual cannabisbased medicine extract. J Pharm Pharmacol 52(Suppl.): 294, Sep 2000

Brenneisen R, Egli A, ElSohly MA, et al. The effect of orally and rectally administered delta 9-tetrahydrocannabinol on spasticity: a pilot study with 2 patients. Int J Clin Pharmacol Ther 1996; 34(10): 446–52

Hagenbach U, Luz S, Brenneisen R, et al. The treatment of spasticity with A9-tetrahydrocannabinol (A9-THC) in patients with spinal cord injury. IACM 2nd Conference on Cannabinoids in Medicine; 2003 Sep 12–13; Cologne. Neunkirchen: International Association for Cannabis as Medicine, 2003: 5

Stinchcomb A, Challapalli P, Harris K, et al. Optimization of in vitro experimental conditions for measuring the percutaneous absorption of A9-THC, cannabidiol, and WIN55,212-2. In: 2001 Annual Symposium on the Cannabinoids; Burlington (VT): International Cannabinoid Research Society, 2001: 161

Touitou E, Dayan N, Bergelson L, et al. Ethosomes novel vesicular carriers for enhanced delivery: characterization and skin penetration properties. J Control Release 2000; 65(3): 403–18

Touitou E, Fabin B, Dany S, et al. Transdermal delivery of tetrahydrocannabinol. Int J Pharm 1988; 43: 9–15

Touitou E, Fabin B. Altered skin permeation of a highly lipophilic molecule: tetrahydrocannabinol. Int J Pharm 1988; 43: 17–22

Knoller N, Levi L, Shoshan I, et al. Dexanabinol (HU-211) in the treatment of severe closed head injury: a randomized, placebo-controlled, phase II clinical trial. Crit Care Med 2002; 30(3): 548–54

Pertwee RG, Gibson TM, Stevenson LA, et al. O-1057, a potent water-soluble cannabinoid receptor agonist with antinociceptive properties. Br J Pharmacol 2000; 129(8): 1577–84

Merritt JC, Perry DD, Russell DN, et al. Topical delta 9-tetrahydrocannabinol and aqueous dynamics in glaucoma. J Clin Pharmacol 1981; 21(8-9 Suppl.): 467S–71S

Jarho P, Urtti A, Järvinen K, et al. Hydroxypropyl-β-cyclodextrin increases aqueous solubility and stability of anandamide. Life Sci 1996; 58: 181–5

Williams SJ, Hartley JP, Graham JD. Bronchodilator effect of deltal-tetrahydrocannabinol administered by aerosol of asthmatic patients. Thorax 1976; 31(6): 720–3

Wilson DM, Peart J, Martin BR, et al. Physiochemical and pharmacological characterization of a delta (9)-THC aerosol generated by a metered dose inhaler. Drug Alcohol Depend 2002; 67(3): 259–67

Miller J, ZumBrunnen T, Brennan JJ. Pharmacokinetics of inhaled (nebulized) dronabinol [abstract 104]. J Clin Pharmacol 2003; 43:(9): 1039

Gieringer D. Cannabis 'vaporization': a promising strategy for smoke harm reduction. J Cannabis Ther 2001; 1(3-4): 153–70

ElSohly MA. Chemical constituents of cannabis. In: Grotenhermen F, Russo E, editors. Cannabis and cannabinoids: pharmacology, toxicology, and therapeutic potential. Binghamton (NY): Haworth Press, 2002: 27–36

Pertwee RG. Pharmacology of cannabinoid CB1 and CB2 receptors. Pharmacol Ther 1997; 74(2): 129–80

Grotenhermen F. Pharmacology of cannabinoids. Neuro Endocrinol Lett 2004 Feb-Apr; 25(1-2): 14–23

Petitet F, Jeantaud B, Reibaud M, et al. Complex pharmacology of natural cannabinoids: evidence for partial agonist activity of A9-tetrahydrocannabinol and antagonist activity of cannabidiol on rat brain cannabinoid receptors. Life Sci 1998; 63(1): PL1–6

Bisogno T, Hanus L, De Petrocellis L, et al. Molecular targets for cannabidiol and its synthetic analogues: effect on vanilloid VR1 receptors and on the cellular uptake and enzymatic hydrolysis of anandamide. Br J Pharmacol 2001; 134(4): 845–52

Mechoulam R, Hanus L. Cannabidiol: an overview of some chemical and pharmacological aspects. Part I: chemical aspects. Chem Phys Lipids 2002; 121(1-2): 35–43

Grotenhermen F. Pharmacokinetics and pharmacodynamics of cannabinoids. Clin Pharmacokinet 2003; 42(4): 327–60

Wall ME, Sadler BM, Brine D, et al. Metabolism, disposition, and kinetics of delta-9-tetrahydrocannabinol, in men and women. Clin Pharmacol Ther 1983; 34(3): 352–63

Ohlsson A, Lindgren JE, Wahlen A, et al. Plasma delta-9 tetrahydrocannabinol concentrations and clinical effects after oral and intravenous administration and smoking. Clin Pharmacol Ther 1980; 28(3): 409–16

Frytak S, Moertel CG, Rubin J. Metabolic studies of delta-9-tetrahydrocannabinol in cancer patients. Cancer Treat Rep 1984; 68(12): 1427–31

Hollister LE, Gillespie HK, Ohlsson A, et al. Do plasma concentrations of delta 9-tetrahydrocannabinol reflect the degree of intoxication? J Clin Pharmacol 1981; 21(8-9 Suppl.): 171S–7S

Ohlsson A, Widman M, Carlsson S, et al. Plasma and brain levels of delta 6-THC and seven monooxygenated metabolites correlated to the cataleptic effect in the mouse. Acta Pharmacol Toxicol (Copenh) 1980; 47(4): 308–17

Nyoni EC, Sitaram BR, Taylor DA. Determination of delta 9-tetrahydrocannabinol levels in brain tissue using high-performance liquid chromatography with electrochemical detection. J Chromatogr B Biomed Appl 1996; 679(1-2): 79–84

Mclsaac W, Fritchie G, Idanpaan-Heikkila J, et al. Distribution of marihuana in monkey brain and concomitant behavioural effects. Nature 1971; 230(5296): 593–4

Huestis MA, Henningfield JE, Cone EJ. Blood cannabinoids: I. Absorption of THC and formation of 11-OH-THC and THCCOOH during and after smoking marijuana. J Anal Toxicol 1992; 16(5): 276–82

Lindgren JE, Ohlsson A, Agurell S, et al. Clinical effects and plasma levels of delta 9-tetrahydrocannabinol (delta 9-THC) in heavy and light users of cannabis. Psychopharmacology 1981; 74(3): 208–12

Chiang CW, Barnett G. Marijuana effect and delta-9-tetrahydrocannabinol plasma level. Clin Pharmacol Ther 1984; 36(2): 234–8

Perez-Reyes M, Di Guiseppi S, Davis KH, et al. Comparison of effects of marihuana cigarettes to three different potencies. Clin Pharmacol Ther 1982; 31(5): 617–24

Sticht G, Käferstein H. Grundbegriffe, Toxikokinetik und Toxikodynamik. In: Berghaus G, Krüger HP, editors. Cannabis im Strassenverkehr. Stuttgart: Gustav Fischer, 1998: 1–11

Ohlsson A, Lindgren JE, Wahlen A, et al. Single dose kinetics of deuterium labelled Al-tetrahydrocannabinol in heavy and light cannabis users. Biomed Mass Spectrom 1982; 9(1): 6–10

Agurell S, Leander K. Stability, transfer and absorption of cannabinoid constituents of cannabis (hashish) during smoking. Acta Pharm Suec 1971; 8(4): 391–402

Sporkert F, Pragst F, Ploner CJ, et al. Pharmacokinetic investigation of delta-9-te-trahydrocannabinol and its metabolites after single administration of l0mg Marinol in attendance of a psychiatric study with 17 volunteers [poster]. 39th Annual International Meeting of the International Association of Forensic Toxicologists; 2001 Aug 26–30; Prague

Naef M, Russmann S, Petersen-Felix S, et al. Development and pharmacokinetic characterization of pulmonal and intravenous delta-9-tetrahydrocannabinol (THC) in humans. J Pharm Sci 2004; 93(5): 1176–84

Guy GW, Robson PJ. A phase I, open label, four-way crossover study to compare the pharmacokinetic profiles of a single dose of 20mg of a cannabis based medicine extract (CBME) administered on 3 different areas of the buccal mucosa and to investigate the pharmacokinetics of CBME per oral in healthy male and female volunteers. J Cannabis Ther 2004; 3(4): 79–120

Ohlsson A, Lindgren JE, Andersson S, et al. Single dose kinetics of cannabidiol in man. In: Agurell S, Dewey WL, Willette R, editors. The cannabinoids: chemical, pharmacologic, and therapeutic aspects. New York: Academic Press, 1984: 219–25

Johansson E, Ohlsson A, Lindgren JE, et al. Single-dose kinetics of deuterium-labelled cannabinol in man after intravenous administration and smoking. Biomed Environ Mass Spectrom 1987; 14(9): 495–9

Sparacino CM, Hyldburg PA, Hughes TJ. Chemical and biological analysis of marijuana smoke condensate. NIDA Res Monogr 1990; 99: 121–40

McPartland JM. Contaminants and adulterants in herbal cannabis. In: Grotenhermen F, Russo E, editors. Cannabis and cannabinoids: pharmacology, toxicology, and therapeutic potential. Binghamton (NY): Haworth Press, 2002: 337–43

Chemie Laboratories. Eevaluation of Volcano® vaporizer for the efficient emission of THC, CBD, CBN and the significant reduction and/or elimination of polynu-clear-aromatic (PNA) analytes resultant of pyrolysis [online]. Available from URL: http://www.maps.org/mmj/vaporizerstudy4.15.03.pdf [Accessed 2004 Sep 20]

International Association for Cannabis as Medicine. Approval of first clinical study with vaporized cannabis. IACM-Bulletin 2004 Jan 4 [online]. Available from URL: http://www.cannabis-med.org [Accessed 2004 Sep 20]

Tashkin DP, Reiss S, Shapiro BJ, et al. Bronchial effects of aerosolized delta 9-tetrahydrocannabinol in healthy and asthmatic subjects. Am Rev Respir Dis 1977; 115(1): 57–65

Lichtman AH, Peart J, Poklis JL, et al. Pharmacological evaluation of aerosolized cannabinoids in mice. Eur J Pharmacol 2000; 399(2-3): 141–9

Timpone JG, Wright DJ, Li N, et al. The safety and pharmacokinetics of single-agent and combination therapy with megestrol acetate and dronabinol for the treatment of HIV wasting syndrome. AIDS Res Hum Retroviruses 1997; 13(4): 305–15

Law B, Mason PA, Moffat AC, et al. Forensic aspects of the metabolism and excretion of cannabinoids following oral ingestion of cannabis resin. J Pharm Pharmacol 1984; 36(5): 289–94

Guy GW, Robson PJ. A phase I, double blind, three-way cross-over study to assess the pharmacokinetic profile of cannabis based medicine extract (CBME) administered sublingually in variant cannabinoid ratios in normal healthy men volunteers. J Cannabis Ther 2004; 3(4): 121–52

Garrett ER, Hunt CA. Physiochemical properties, solubility, and protein binding of △9-tetrahydrocannabinol. J Pharm Sci 1974; 63(7): 1056–64

Harvey DJ, Brown NK. Comparative in vitro metabolism of the cannabinoids. Pharmacol Biochem Behav 1991; 40(3): 533–40

Lemberger L, Weiss JL, Watanabe AM, et al. Delta-9-tetrahydrocannabinol: temporal correlation of the psychologic effects and blood levels after various routes of administration. N Engl J Med 1972; 286(13): 685–8

Agurell S, Carlsson S, Lindgren JE, et al. Interactions of delta 1 -tetrahydrocannabinol with cannabinol and cannabidiol following oral administration in man: assay of cannabinol and cannabidiol by mass fragmentography. Experientia 1981; 37(10): 1090–2

Consroe P, Laguna J, Allender J, et al. Controlled clinical trial of cannabidiol in Huntington's disease. Pharmacol Biochem Behav 1991; 40(3): 701–8

Lemberger L, Rubin A, Wolen R, et al. Pharmacokinetics, metabolism and drug-abuse potential of nabilone. Cancer Treat Rev 1982; 9Suppl. B: 17S–23S

Karst M, Salim K, Burstein S, et al. Analgesic effect of the synthetic cannabinoid CT-3 on chronic neuropathic pain: a randomized controlled trial. JAMA 2003; 290(13): 1757–62

Razdan RK, Terris BZ, Pars HG, et al. Drugs derived from cannabinoids: 2. Basic esters of nitrogen and carbocyclic analogs. J Med Chem 1976; 19(4): 454–61

Brewster ME, Pop E, Foltz RL, et al. Clinical pharmacokinetics of escalating i.v. doses of dexanabinol (HU-211), a neuroprotectant agent, in normal volunteers. Int J Clin Pharmacol Ther 1997; 35(9): 361–5

Pate D. Glaucoma and cannabinoids. In: Grotenhermen F, Russo E, editors. Cannabis and cannabinoids: pharmacology, toxicology, and therapeutic potential. Binghamton (NY): Haworth Press, 2002: 215–24

Chiang CW, Barnett G, Brine D. Systemic absorption of delta 9-tetrahydrocannabinol after ophthalmic administration to the rabbit. J Pharm Sci 1983; 72(2): 136–8

Buchwald A, Derendorf H, Ji F, et al. Soft cannabinoid analogues as potential anti-glaucoma agents. Pharmazie 2002; 57(2): 108–14

Green K, Wynn H, Bowman KA. A comparison of topical cannabinoids on intraocular pressure. Exp Eye Res 1978; 27: 239–46

Colasanti BK, Powell SR, Craig CR. Intraocular pressure, ocular toxicity and neurotoxicity after administration of △9-tetrahydrocannabinol or cannabichromene. Exp Eye Res 1984; 38: 63–71

Muchtar S, Almog S, Torracca MT, et al. A sub-micron emulsion as ocular vehicle for delta-8-tetrahydrocannabinol: effect on intraocular pressure in rabbits. Ophthalmic Res 1992; 24: 142–9

Colasanti BK, Brown RE, Craig CR. Ocular hypotension, ocular toxicity, and neurotoxicity in response to marijuana extract and cannabidiol. Gen Pharmacol 1984; 15: 479–84

Colasanti BK, Craig CR, Aliara RD. Intraocular pressure, ocular toxicity and neurotoxicity after administration of cannabinol or cannabigerol. Exp Eye Res 1984; 39: 251–9

Colasanti BK. A comparison of the ocular and central effects of delta 9-tetrahydrocannabinol and cannabigerol. J Ocul Pharmacol 1990; 6(4): 259–69

Chien FY, Wang RF, Mittag TW, et al. Effect of WIN 55212-2, a cannabinoid receptor agonist, on aqueous humor dynamics in monkeys. Arch Ophthalmol 2003; 121(1): 87–90

ElSohly MA, Harland EC, Benigni DA, et al. Cannabinoids in glaucoma II: the effect of different cannabinoids on intraocular pressure of the rabbit. Curr Eye Res 1984; 3(6): 841–50

Frömming K-H, Szejtli J. Cyclodextrins in pharmacy. Dordrecht (NL): Kluwer Academic Publishers, 1994

Jarho P, Pate DW, Brenneisen R, et al. Hydroxypropyl-β-cyclodextrin and its combination with hydroxypropyl-methylcellulose increases aqueous solubility of delta9-tetrahydrocannabinol. Life Sci 1998; 63(26): PL381–4

ElSohly MA, Stanford DF, Harland EC, et al. Rectal bioavailability of delta-9-tetrahydrocannabinol from the hemisuccinate ester in monkeys. J Pharm Sci 1991; 80(10): 942–5

Guy GW, Robson PJ. A placebo-controlled, four period, crossover, tolerability study assessing pharmacodynamic effects, pharmacokinetic characteristics and cognitive profiles of a single dose of three formulations of cannabis based medicines extracts (CBMEs), plus two period tolerability study comparing pharmacodynamic effects and pharmacokinetic characteristics of a single dose of a CBME given via two administration routes. J Cannabis Ther 2004; 3(3): 35–77

Lodzki M, Godin B, Rakou L, et al. Cannabidiol-transdermal delivery and antiinflammatory effect in a murine model. J Control Release 2003; 93(3): 377–87

Stinchcomb AL, Valiveti S, Hammell DC, et al. Human skin permeation of △8-tetrahydrocannabinol, cannabidiol, and cannabino. J Pharm Pharmacol 2004; 56(3): 291–7

Valiveti S, Hammell DC, Earles DC, et al. In vitro/in vivo correlation studies for transdermal delta8-THC development. J Pharm Sci 2004; 93(5): 1154–64

Alozie SO, Martin BR, Harris LS, et al. 3H-delta 9-Tetrahydrocannabinol, 3H-cannabinol and 3H-cannabidiol: penetration and regional distribution in rat brain. Pharmacol Biochem Behav 1980; 12(2): 217–21

Lemberger L, Crabtree RE, Rowe HM. 11-hydroxy-A9-tetrahydrocannabinol: pharmacology, disposition, and metabolism of a major metabolite of marihuana in man. Science 1972; 177(43): 62–4

Perez-Reyes M, Timmons M, Lipton M, et al. Intravenous injection in man of delta-9-tetrahydrocannabinol and 11-OH-delta-9-tetrahydrocannabinol. Science 1972; 177(49): 633–5

Burstein SH, Audette CA, Doyle SA, et al. Antagonism to the actions of platelet activating factor by a nonpsychoactive cannabinoid. J Pharmacol Exp Ther 1989; 251(2): 531–5

Burstein SH. The cannabinoid acids: nonpsychoactive derivatives with therapeutic potential. Pharmacol Ther 1999; 82(1): 87–96

Doyle SA, Burstein SH, Dewey WL, et al. Further studies on the antinociceptive effects of delta 6-THC-7-oic acid. Agents Actions 1990; 31(1-2): 157–63

Burstein S, Hunter SA, Latham V, et al. A major metabolite of delta 1-tetrahydrocannabinol reduces its cataleptic effect in mice. Experientia 1987; 43(4): 402–3

Müller-Vahl KR, Schneider U, Koblenz A, et al. Treatment of Tourette's syndrome with delta 9-tetrahydrocannabinol (THC): a randomized crossover trial. Pharmacopsychiatry 2002; 35(2): 57–61

Hunt CA, Jones RT. Tolerance and disposition of tetrahydrocannabinol in man. J Pharmacol Exp Ther 1980; 215(1): 35–44
Acknowledgment
I would like to thank Dr Elka Touitou of the School of Pharmacy, Hebrew University of Jerusalem, Israel, Dr Audra Stinchcomb of the College of Pharmacy, University of Kentucky, Lexington, KY, USA, and GW Pharmaceuticals, UK for kindly providing information from unpublished data and articles in press.
No sources of funding were used to assist in the preparation of this manuscript. The authors have no conflicts of interest that are directly relevant to the content of this manuscript.
About this article
Cite this article
Grotenhermen, F. Cannabinoids for therapeutic use. Am J Drug Deliv 2, 229–240 (2004). https://doi.org/10.2165/00137696-200402040-00003
Published:

Issue Date:

DOI: https://doi.org/10.2165/00137696-200402040-00003
Keywords