Abstract
Morgellons disease is a mysterious skin disorder that was first described more than 300 years ago. The disease is characterized by fiber-like strands extruding from the skin in conjunction with various dermatologic and neuropsychiatric symptoms. In this respect, Morgellons disease resembles and may be confused with delusional parasitosis. The association with Lyme disease and the apparent response to antibacterial therapy suggest that Morgellons disease may be linked to an undefined infectious process. Further clinical and molecular research is needed to unlock the mystery of Morgellons disease.
Access options
Buy single article
Instant access to the full article PDF.
USD 49.95
Price excludes VAT (USA)
Tax calculation will be finalised during checkout.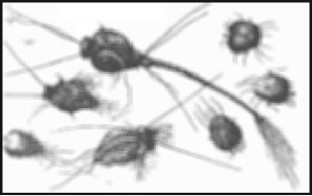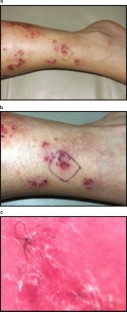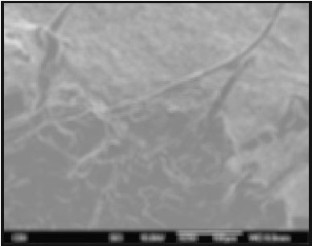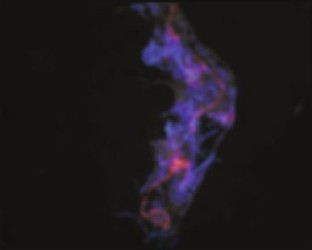 References
Ait-Ameur A, Bern P, Firoloni MP, et al. Delusional parasitosis or Ekbom's syndrome. Rev Med Interne. 2000; 21: 182–6

Koo J, Gambla C. Delusions of parasitosis and other forms of monosymptomatic hypochondriacal psychosis: general discussion and case illustrations. Dermatol Clin. 1996; 14: 429–38

Koo J, Lee CS. Delusions of parasitosis: a dermatologist's guide to diagnosis and treatment. Am J Clin Dermatol. 2001; 2: 285–90

Wilson FC, Uslan DZ. Delusional parasitosis. Mayo Clin Proc. 2004; 79: 1470

Bourgeois ML, Duhamel P, Verdoux H. Delusional parasitosis: folie à deux and attempted murder of a family doctor. Br J Psychiatry. 1992; 161: 709–11

Daniel E, Srinivasan TN. Folie à famille: delusional parasitosis affecting all the members of a family. Indian J Dermatol Venereol Leprol. 2004; 70: 296–7

Lorenzo CR, Koo J. Pimozide in dermatologic practice: a comprehensive review. Am J Clin Dermatol 2004; 5: 339–49

Kellett CE. Sir Thomas Browne and the disease called the Morgellons. Ann Med Hist. 1935; 7: 467–9

Hall DA, Happey F, Lloyd PF, et al. Oriented cellulose as a component of mammalian tissue. Proc R Soc Lond B Biol Sci. 1960; 151: 497–516

Matthysse AG, White S, Lightfoot R. Genes required for cellulose synthesis in Agrobacterium tumefaciens. J Bacteriol. 1995; 177: 1069–75

Bertocchi C, Delneri D, Signore S, et al. Characterization of microbial cellulose from a high-producing mutagenized Acetobacter pasteurianus strain. Biochim Biophys Acta. 1997; 1336: 211–7

Brown RM. Cellulose structure and biosynthesis. Pure Appl Chem. 1999; 71: 204–12

Polizeli ML, Rizzatti AC, Monti R, et al. Xylanases from fungi: properties and industrial applications. Appl Microbiol Biotechnol. 2005; 67: 577–91

Wang D. Carbohydrate microarrays. Proteomics. 2003; 3: 2167–5

Melrose WD. Lymphatic filariasis: new insights into an old disease. Int J Parasitol. 2002; 32: 947–60

Melrose WD. Chemotherapy for lymphatic filariasis: progress but not perfection. Expert Rev Anti Infect Ther 2003; 1: 571–7

Sehgal VN, Jain S, Thappa DM, et al. Perforating dermatoses: a review and report of four cases. J Dermatol. 1993; 20: 329–40

Rapini RP, Herbert AA, Drucker CR. Acquired perforating dermatosis: evidence for combined transepidermal elimination of both collagen and elastic fibers. Arch Dermatol. 1989; 125: 1074–8

Mehta RK, Burrows NP, Payne CM, et al. Elastosis perforans serpiginosa and associated disorders. Clin Exp Dermatol. 2001; 26: 521–4

Becuwe C, Dalle S, Ronger-Savle S, et al. Elastosis perforans serpiginosa associated with pseudo-pseudoxanthoma elasticum during treatment of Wilson's disease with penicillamine. Dermatology. 2005; 210: 60–3

Kuhn TS. The structure of scientific revolutions. 2nd ed. Chicago (IL): University of Chicago Press}, 1

Koo J, Gambla C, Fried R. Pseudopsychodermatologic disease. Dermatol Clin. 1996; 14: 525–30
Acknowledgements
This work was supported in part by the Morgellons Research Foundation (McMurray, PA, USA) and the International Lyme and Associated Diseases Society (ILADS; Bethesda, MD, USA). The authors thank Drs J. Kurt Frederick, Alan MacDonald, Steven Phillips, Joseph Burrascano, Kenneth Liegner, Richard Horowitz, and Ann Corson for helpful discussion; Charles Holman for providing figures used in the article; and Diane Gay for patient care. The authors declare that they have no conflicts of interest related to the contents of this article.
About this article
Cite this article
Savely, V.R., Leitao, M.M. & Stricker, R.B. The Mystery of Morgellons Disease. Am J Clin Dermatol 7, 1–5 (2006). https://doi.org/10.2165/00128071-200607010-00001
Published:

Issue Date:

DOI: https://doi.org/10.2165/00128071-200607010-00001
Keywords
Skin Lesion

Down Syndrome

Osteogenesis Imperfecta

Lyme Disease

Ivermectin