Abstract
Genital warts are a cosmetic nuisance. They are caused by low-risk human papillomavirus types, have no oncogenic potential and are not linked to cervical cancer. However, they often cause significant psychological morbidity. Treatments are aimed at eradicating the unsightly lesions and stimulating the immune system to generate clearance and prevent recurrence. Commonly used physical treatment methods include cryotherapy, trichloroacetic acid, laser, and electrocautery. However, many patients respond extremely well to home therapies with either podophyllotoxin or imiquimod. Patients prefer the comfort and dignity of home treatment, and this should be the first-line of treatment for the majority of patients. A routine screen for sexually transmitted infections is appropriate in most cases. Detailed explanation and reassurance are of paramount importance in reducing the psychological distress associated with this unpleasant genital condition.
Access options
Buy single article
Instant access to the full article PDF.
USD 49.95
Price includes VAT (USA)
Tax calculation will be finalised during checkout.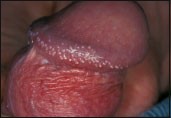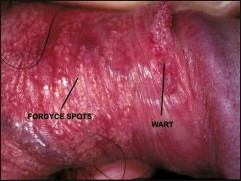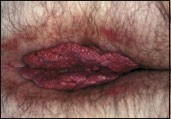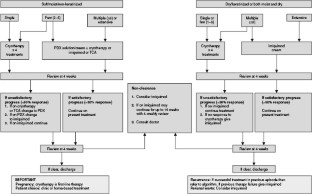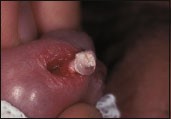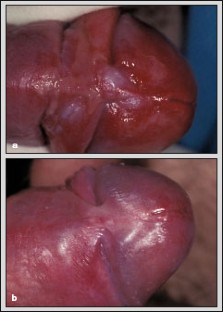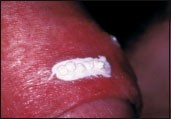 References
1.

Wilson J. Treatment of genital warts: what's the evidence?. Int J STD AIDS. 2002; 13: 216–20

2.

Szarewski A, Cuzick J. Smoking and cervical neoplasia: a review of the evidence. J Epidemiol Biostat. 1998; 3: 229–56

3.

Koutsky L, Galloway DA, Holmes KK. Epidemiology of genital human papilloma virus infection. Epidemiol Rev. 1988; 10: 122–63

4.

O'Mahony C, Law C, Gollnick HPM, et al. New patient-applied therapy for anogenital warts is rated favourably by patients. Int J STD AIDS. 2001; 12: 565–70

5.

von Krogh G, Lacey CJ, Gross G, et al. European guideline for the management of anogenital warts. Int J STD AIDS. 2001; 12 Suppl. 3: 40–7

6.

Clinical Effectiveness Group (Association of Genitourinary Medicine and the Medical Society for the Study of Venereal Diseases). National Guidelines for the management of anogenital warts. Sex Transm Infect. 1999; 75 Suppl. 1: 71–5

7.

Centres for Disease Control and Prevention. Sexually transmitted diseases treatment guidelines 2002. MMWR Recomm Rep. 2002; 51: 53–7

8.

Miller RL, Gerest JF, Owens ML, et al. Imiquimod applied topically: a novel immune response modifier and new class of drug. Int J Immunopharmacol. 1999; 21: 1–14

9.

O'Mahony C. Difficult wart cases: use of imiquimod cream 5%. Int J STD AIDS. 2001; 12: 400–3

10.

O'Mahony C. Management of imiquimod induced erythema. HPV Today. 2004; 4: 15

11.

Kaspari M, Gutsmer R, Kaspari T, et al. Application of imiquimod by suppositories (anal tampons) efficiently prevents recurrences after ablation of anal canal condyloma. Br J Dermatol. 2002; 147: 757–9
Acknowledgments
Dr O'Mahony has received lecture fees from Steifel — manufacturers of Warticon (podophyllotoxin) and 3M Pharmaceuticals — manufacturers of Aldara (imiquimod).
About this article
Cite this article
O'Mahony, C. Genital Warts. Am J Clin Dermatol 6, 239–243 (2005). https://doi.org/10.2165/00128071-200506040-00004
Keywords
Cervical Cancer

Cervical Intraepithelial Neoplasia

Imiquimod

Genital Wart

Podophyllotoxin