Abstract
Laser-assisted hair removal is the most efficient method of long-term hair removal currently available. Several hair removal systems have been shown to be effective in this setting: ruby laser (694nm), alexandrite laser (755nm), diode laser (800nm), intense pulsed light source (590 to 1200nm) and the neodymium:yttrium-aluminium-garnet (Nd:YAG) laser (1064nm), with or without the application of carbon suspension. The parameters used with each laser system vary considerably. All these lasers work on the principle of selective photothermolysis, with the melanin in the hair follicles as the chromophobe. Regardless of the type of laser used multiple treatments are necessary to achieve satisfactory results. Hair clearance, after repeated treatments, of 30 to 50% is generally reported 6 months after the last treatment. Patients with dark colored skin (Fitzpatrick IV and V) can be treated effectively with comparable morbidity to those with lighter colored skin. Although there is no obvious advantage of one laser system over another in terms of treatment outcome (except the Nd:YAG laser, which is found to be less efficacious, but more suited to patients with darker colored skin), laser parameters may be important when choosing the ideal laser for a patient.
Adverse effects reported after laser-assisted hair removal include erythema and perifollicular edema, which are common, and crusting and vesiculation of treatment site, hypopigmentation and hyperpigmentation (depending on skin color and other factors). Most complications are generally temporary. The occurrence of hypopigmentation after laser irradiation is thought to be related to the suppression of melanogenesis in the epidermis (which is reversible), rather than the destruction of melanocytes. Methods to reduce the incidence of adverse effects include lightening of the skin and sun avoidance prior to laser treatment, cooling of the skin during treatment, and sun avoidance and protection after treatment.
Proper patient selection and tailoring of the fluence used to the patient's skin type remain the most important factors in efficacious and well tolerated laser treatment. While it is generally believed that hair follicles are more responsive to treatment while they are in the growing (anagen) phase, conflicting results have also been reported. There is also no consensus on the most favorable treatment sites.
This is a preview of subscription content, log in to check access.
Access options
Buy single article
Instant access to the full article PDF.
US$ 49.95
Tax calculation will be finalised during checkout.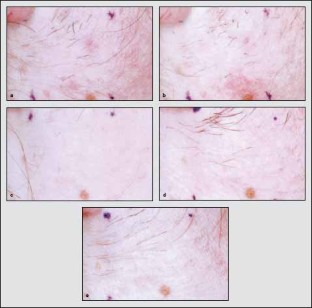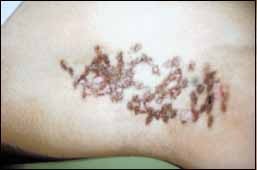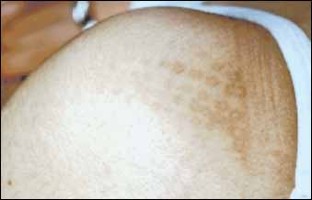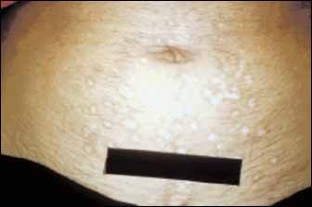 References
1.

Richards R.N., Meharg G. Electrolysis: observation from 13 years and 140,000 hours of experience. J Am Acad Dermatol 1995; 33: 662–6

2.

Wagner R.F., Tomich J.M., Grande D.J. Electrolysis and thermolysis for permanent hair removal. J Am Acad Dermatol 1985; 3: 441–9

3.

Gorgu M., Aslan G., Akoz T., et al. Comparison of Alexandrite laser and electrolysis for hair removal. Dermatol Surg 2000; 26: 37–41

4.

Anderson R.R., Parrish J.A. Selective photothermolysis: precise microsurgery by selective absorption of pulsed radiation. Science 1983; 220: 524–7

5.

Boulnois J.L. Photophysical processes in recent medical laser development: a review. Lasers Med Sci 1986; 1: 47–66

6.

Anderson R.R., Parrish J.A. The optics of human skin. J Invest Dermatol 1981; 77: 13–9

7.

Solomon M.P. Hair removal using the long-pulsed ruby laser. Ann Plast Surg 1998; 41: 1–6

8.

Liew S.H., Grobbelaar A.O., Gault D.T., et al. Ruby laser-assisted hair removal: repeated treatments and clinical efficacy. Eur J Plast Surg 2000; 23: 121–6

9.

Raulin C., Greve B. Temporary hair loss using the long-pulsed alexandrite laser at 20 milliseconds. Eur J Dermatol 2000; 10: 103–6

10.

Grossman M.C., Dierickx C., Fanelli W., et al. Damage to hair follicles by normalmode ruby laser irradiation. J Am Acad Dermatol 1996; 35: 889–94

11.

Gault D.T., Grobbelaar A.O., Grover R., et al. The removal of unwanted hair using a ruby laser. Br J Plast Surg 1999; 52: 173–7

12.

Bjerring P., Zacharia H., Lybecker H., et al. Evaluation of the free-running ruby laser for hair removal-a retrospective study. Acta Derm Venereol (Stockh) 1998; 78: 48–51

13.

Lask G., Elman M., Slatkine M., et al. Laser-assisted hair removal by selective photothermolysis: preliminary results. Dermatol Surg 1997; 23: 737–9

14.

Williams R., Havoonjian H., Isagholian K., et al. A clinical study of hair removal using the long-pulsed ruby laser. Dermatol Surg 1998; 24: 837–42

15.

Polderman M.C.A., Pavel S., Le Cessie S., et al. Efficacy, tolerability, and safety of a long-pulsed ruby laser system in the removal of unwanted hair. Dermatol Surg 2000; 26: 240–3

16.

Williams R.M., Christian M.M., Moy R.L. Hair removal using the long-pulsed ruby laser. Dermatol Clin 1999; 17: 367–72

17.

Wimmershoff M.B., Scherer K., Lorenz S., et al. Hair removal using a 5 msec long-pulsed ruby laser. Dermatol Surg 2000; 26: 205–9

18.

Finkel B., Eliezri Y.D., Waldman A., et al. Pulsed Alexandrite laser technology for non-invasive hair removal. J Clin Laser Med Surg 1997; 15: 225–9

19.

Connolly C.S., Paolini L. Study reveals successful removal of unwanted hair with LPIR laser. Cosmet Dermatol 1997; 10: 38–40

20.

Garcia C., Alamoudi H., Nakib M., et al. Alexandrite laser hair removal is safe for Fitzpatrick skin types IV-VI. Dermatol Surg 2000; 26: 130–4

21.

Nanni C., Alster T.S. Long-pulsed alexandrite laser assisted hair removal at 5, 10 and 20 millisecond pulse durations. Lasers Surg Med 1999; 24: 332–7

22.

McDaniel D.H., Lord J., Ash K., et al. Laser hair removal: a review and report on the use of the long-pulsed alexandrite laser for hair reduction of the upper lip, leg, back and bikini region. Dermatol Surg 1999; 25: 425–43

23.

Goldberg D.J., Ahkami R. Evaluation comparing multiple treatments with a 2 msec and 10 msec Alexandrite laser for hair removal. Lasers Surg Med 1999; 25: 223–8

24.

Lou W.W., Quintana A.T., Geronemus R.G., et al. Prospective study of hair reduction with diode laser (800 nm) with long-term follow-up. Dermatol Surg 2000; 26: 428–32

25.

Campos V.B., Dierickx C.C., Farinelli W.A., et al. Hair removal with an 800 nm pulsed diode laser. J Am Acad Dermatol 2000; 43: 442–7

26.

Goldberg D.J., Littler C.M., Wheeland R.G. Topical suspension-assisted Q-switched Nd:YAG laser hair removal. Dermatol Surg 1997; 23: 741–5

27.

Nanni C.A., Alster T.S. Optimising treatment parameters for hair removal using a topical carbon-based solution and 1064-nm Q-switched Neodymium:YAG laser energy. Arch Dermatol 1997; 133: 1546–9

28.

Liew S.H., Gault D.T. Laser-assisted hair removal at 1064 nm without added chromophore. Br J Plast Surg 1999; 5: 419–20

29.

Goldberg D.J., Samady J.A. Evaluation of a long-pulsed Q-switched Nd:YAG laser for hair removal. Dermatol Surg 2000; 26: 109–13

30.

Gold M.H., Bell M.W., Foster T.D., et al. Long-term epilation using the epilight broad band, intense pulsed light hair removal system. J Dermatol Surg 1997; 23: 909–13

31.

Fitzpatrick R.F., Goldman M.P., Sriprachyaanut S. Hair removal utilising the ESC Epilight device abstract]. Am Soc Laser Med Surg 1997; 9 Suppl.: 36

32.

Weiss R.A., Weiss M.A., Marwaha S., et al. Hair removal with a non-coherent filtered flashlamp pulsed light source abstract]. Am Soc Laser Med Surg 1998; 10 Suppl.: 40.

33.

Smith S.R., Tse Y., Adsit S.K., et al. Long-term results of hair photo-epilation abstract]. Am Soc Laser Med Surg 1998; 43 Suppl.: 43

34.

Tse Y. Hair removal using a pulsed-intense light source. Dermatol Clin 1999; 17: 373–85

35.

Schroeter C.A., Raulin C., Thurlimann W., et al. Hair removal in 40 hirsute women with an intense laser-like light source. Eur J Dermatol 1999; 9: 374–9

36.

Nanni C.A., Alster T.S. Efficacy of multiple hair removal sessions using the Qswitched Nd:YAG, long pulsed ruby and long pulsed alexandrite laser systems abstract]. Lasers Surg Med 1998; 10 Suppl.: 40

37.

Kilmer S.L., Chotzen V., Calkin J. Hair removal study comparing the Q-switched Nd:YAG and long pulsed ruby and Alexandrite lasers abstract]. Lasers Surg Med 1998; 10 Suppl.: 43

38.

Liew S.H., Gault D.T. Clinical comparison of the ruby, Alexandrite and Nd:YAG (Medlite IV) lasers in removing unwanted body hair-a preliminary report. Cosmetic Dermatol 2000; 13: 17–9

39.

Dover G.F., Shepard R.S., Paul B.S., et al. Organelle-specific injury to melanin-containing cells in human skin by pulsed laser irradiation. Lab Invest 1983; 49: 680–5

40.

Polla L.L., Margolis R.J., Dover J.S., et al. Melanosomes are a primary target of Q-switched ruby laser irradiation in guinea pig skin. Soc Invest Dermatol 1987; 89: 281–6

41.

Dover J.S., Margolis R.J., Polla L.L., et al. Pigmented guinea pig skin irradiated with Q-switched ruby laser pulses: morphologic and histologic findings. Arch Dermatol 1989; 125: 43–9

42.

Hruza G.J., Dover J.S., Flotte T.J. Q-switched ruby laser irradiation of normal human skin: histological and ultrastructural findings. Arch Dermatol 1991; 127: 1799–805

43.

Kopera D., Hohenleutner U., Stolz W., et al. Ex-vivo quality-switched ruby laser irradiation of cutaneous melanocytic lesions: persistence of S-100, HMB-45 and Masson-positive cells. Dermatology 1997; 194: 344–50

44.

Liew S.H., Ladhani K., Grobbelaar A.O., et al. Ruby laser-assisted hair removal: success in relation to anatomical factors and melanin content of hair follicles. Plast Recons Surg 1999; 103: 1736–43

45.

Lin T.Y.D., Manuskiatti W., Dierickx C.C., et al. Hair growth cycle affects hair follicle destruction by ruby laser pulses. J Invest Dermatol 1998; 111: 107–13

46.

Liew S.H., Cerio R., Sarathchandra P., et al. Ruby laser-assisted hair removal: an ultrastructural evaluation of cutaneous damage. Br J Plast Surg 1999; 52: 636–43

47.

McCoy S., Evans A., James C. Histological study of hair follicles treated with a 3 msec pulsed ruby laser. Lasers Surg Med 1999; 24: 142–50

48.

Omi T., Honda M., Yamamoto K., et al. Histological effects of ruby laser hair removal in Japanese patients. Lasers Surg Med 1999; 25: 451–5

49.

Anderson R.R. Laser tissue interactions. In: Goldman M.P., Fitzpatrick R.E., editors. Cutaneous laser surgery: the art and science of selective photothermolysis. St. Louis: Mosby Year Book Inc., 1984: 1–18

50.

Liew S.H., Grobbelaar A.O., Gault D.T., et al. The effect of ruby laser light on ex-vivo hair follicles: clinical implications. Ann Plast Surg 1999; 42: 249–54

51.

Liew S.H., Grobbelaar A.O., Gault D.T., et al. The effect of ruby laser light on cellular proliferation of epidermal cells. Ann Plast Surg 1999; 43: 519–22

52.

Tong A.K.F., Tan O.T., Boll J., et al. Ultrastructure: effects of melanin pigment on target specificity using a pulsed dye laser (577 nm). J Invest Dermatol 1987; 88: 747–52

53.

Kolinko V.G., Littler C.M., Cole A. Influence of the anagen: telogen ratio on qswitched Nd:YAG laser hair removal efficacy. Lasers Surg Med 2000; 26: 33–40

54.

Liew 6S.H., Grobbelaar A.O., Gault D.T., et al. Ruby laser-assisted hair removal correlation of efficacy with the growth cycle of human hair. Eur J Plast Surg 2000; 23: 127–31

55.

Haedersdal M., Egekvist H., Efsen J., et al. Skin pigmentation nd textural changes after hair removal with the normal mode ruby laser. Acta Derm Venereol 1999; 79: 465–8

56.

Manuskiatti W., Diereckx C.C., Gonzalez S., et al. Laser hair removal affects sebaceous glands and sebum secretion: a pilot study. J Am Acad Dermatol 1999; 41: 176–80

57.

Liew S.H., Grobbelaar A.O., Gault D.T., et al. Ruby laser hair removal: clinical efficacy in Fitzpatrick skin type I-V and histological changes in epidermal melanocytes. Br J Dermatol 1999; 140: 1105–9

58.

Menon I.R., Persad S., Ranadive N.S., et al. Role of superoxide and hydrogen peroxide in cell lysis during irradiation of in-vitro Ehrlich ascitic carcinoma cells in the presence of melanin. Can J Biochem Cell Biol 1985; 63: 278–83

59.

Sarna T., Sealy R.C. Free radicals from eumelanin: quantum yields and wavelength dependence. Arch Biochem Biophysics 1984; 232: 574–8

60.

Chedekel M.R., Agin P.P., Sayre R.M. Photochemistry of pheomelanin: action spectrum for superoxide production. Photochem Photobiol 1980; 34: 553–5

61.

Marks F., Furstenberger G., Heinzelmann T., et al. Mechanisms in tumour promotion: guidance for risk assessment and cancer chemoprevention. Toxicol Lett 1995; 82/83: 907–17
About this article
Cite this article
Liew, S.H. Laser Hair Removal. Am J Clin Dermatol 3, 107–115 (2002). https://doi.org/10.2165/00128071-200203020-00004
Keywords
Hair Follicle

Ruby Laser

Hair Removal

Proper Patient Selection

Cutaneous Adverse Effect