Abstract
Oral cancer is an important health issue. The WHO predicts a continuing worldwide increase in the number of patients with oral cancer, extending this trend well into the next several decades. In the US the projected number of new cases of oral and oropharyngeal cancer will exceed 31 000 per year. Mortality due to cancers in this region exceeds the annual death rate is the US caused by either cutaneous melanoma or cervical cancer.
Significant agents involved in the etiology of oral cancer in Western countries include sunlight exposure, smoking and alcohol consumption. Use of the areca or betel nut in many cultures is a major etiological factor outside of the USA. Other etiologic factors associated with oral squamous cell carcinoma, but far less significant statistically, include syphilis and sideropenic dysphagia. Recently, strong evidence for an etiological relationship between human papilloma virus and a subset of head and neck cancers has been noted.
It is generally accepted that most sporadic tumors are the result of a multi-step process of accumulated genetic alterations. These alterations affect epithelial cell behavior by way of loss of chromosomal heterozygosity which in turn leads to a series of events progressing to the ultimate stage of invasive squamous cell carcinoma. The corresponding genetic alterations are reflected in clinical and microscopic pathology from hyperplasia through invasiveness.
A wide range of mucosal alternations fall within the rubric of leukoplakia. Proliferative verrucous leukoplakia represents a relatively new type of leukoplakia that is separate from the more common or less innocuous form of this condition. Erythroplakia is particularly relevant considering its almost certain relationship with dysplasia or invasive carcinoma.
Squamous cell carcinoma will develop from antecedent dysplastic oral mucosal lesions if an early diagnosis has not been made and treatment given. Early diagnosis within stages I and II correspond to a vastly improved 5-year survival rate when compared with more advanced stage III and IV lesions.
Surgical management of this disease remains the mainstay of treatment. Other therapies include radiation and chemotherapy options that may be used adjunctively and palliatively. Following treatment, it is important to understand the significant risks of second primary cancers developing within the upper aerodigestive tract as a result of field cancerization. The most important message is that early detection of the asymptomatic early stage oral cancer translates in general terms to satisfactory clinical outcome and cure in most patients.
Access options
Buy single article
Instant access to the full article PDF.
USD 39.95
Price excludes VAT (USA)
Tax calculation will be finalised during checkout.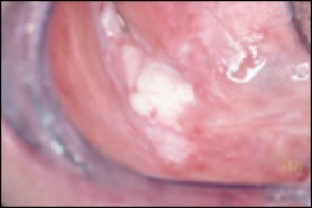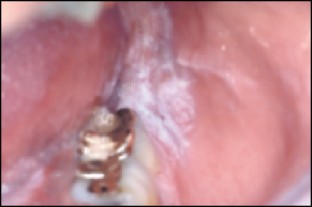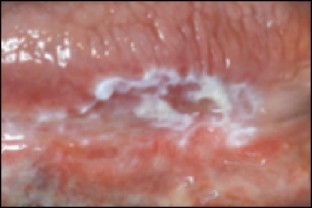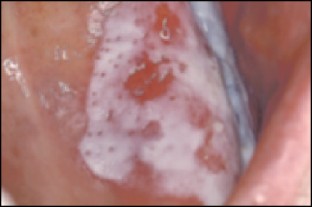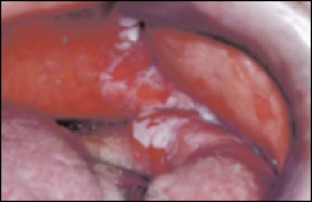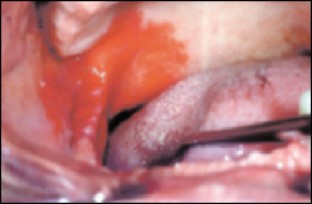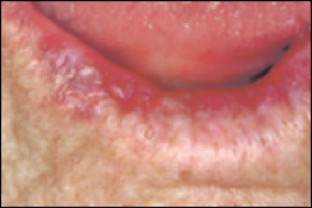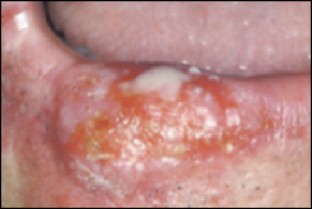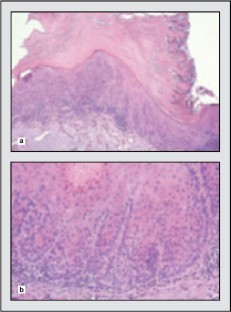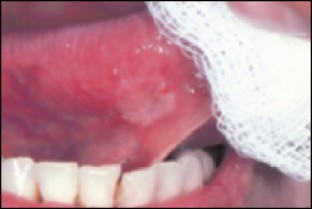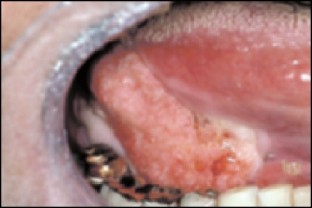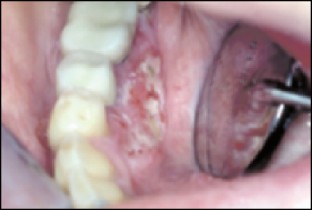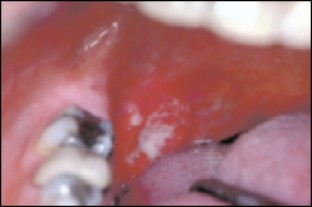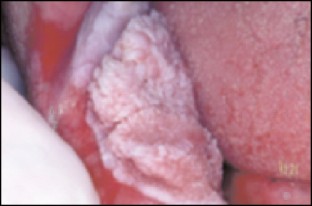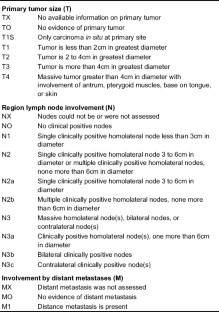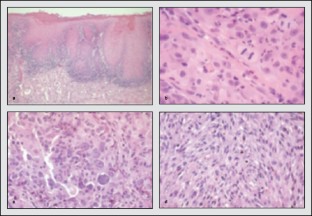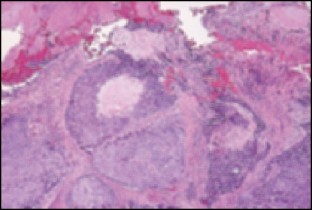 References
Wingo P.E.W., Rawest L.A., Rosenberg A.M., et al. Cancer incidence and mortality, a report card for the U.S. Cancer 1998; 82 (6): 1197–1207

Landis S.H., Murray T., Bolden S., et al. Cancer statistics 1999. CA Cancer J Clin 1999; 49 (1): 8–31

Binnie W.H., Rankin K.V. Epidemiology of oral cancer. In: Wright B.A., Wright J.M., Binnie W.H., editors. Oral cancer: clinical and pathologic correlations. Boca Raton (FL): CRC Press, 1998

Macfarlane G.J., Boyle P., Evstifeeva T.V., et al. Rising trends of oral cancer worldwide: the result of an old public health problem. Cancer Causes Control 1994; 5 (3): 259–265

Young Jr J.L., Percy C.L., Ardyce M.S., et al. Cancer incidence and mortality in the United States, 1973–1977. Washington, DC: US Government Printing Office; 1981. NCI Monograph no. 57

Gillison M.L., Koch W.M., Capone R.B., et al. Evidence for a causal association between human papillomavirus and a subset of head and neck cancers. J Natl Cancer Inst 2000; 82 (9): 709–720

Gillison M.L., Koch W.M., Shah K.V. Human papillomavirus in head and neck squamous cell carcinoma: are some head and neck cancers a sexually transmitted disease? Curr Opin Oncol 1999; 11 (3): 191–199

Renan M.J. How many mutations are required for tumor genesis? Implications from human cancer data. Mol Carcinog 1993; 7: 139–146

Vogelstein B., Fearon E.R., Hamilton S.E., et al. Genetic alterations during colorectal tumor development. N Engl J Med 1988; 319: 525–532

Fearon E.R., Vogelstein B. A genetic model for colorectal tumorgenesis. Cell 1990; 61: 759–767

Sidransky D., Mikkelsen T., Schwechheimer K., et al. Clonal expansion of p53 mutant cells is associated with brain tumor progression. Nature 1992; 355: 846–847

Simoneau A.R., Jones P.A. Bladder cancer: the molecular progression to invasive disease. World J Urol 1994; 12: 89–95

Dalbagui G., Presti J., Reuter V., et al. Genetic alterations in bladder cancer. Lancet 1993; 342: 469–471

Califano J., van der Reit P., Westra W., et al. Genetic progression model for head and neck cancer: implications for field cancerization. Cancer Res 1996; 56: 2488–2492

Bouquot J.E., Gorlin R.J. Leukoplakia, lichen planus and other oral keratoses in 23,616 white Americans over the age of 35 years. Oral Surg Oral Med Oral Pathol 1986; 61 (4): 373–381

Sciubba J.J. Oral leukoplakia. Crit Rev Oral Biol Med 1995; 6 (2): 147–160

Sciubba J.J. Alterations of mucosa at the premalignant level. Oral Maxillofac Clin N Amer 1994; 6: 421–499

Silverman Jr S., Rosen R.D. Observation on the clinical characteristics and natural history of oral leukoplakia. J Am Dent Assoc 1968; 76 (4): 772–777

Banoczy J. Follow-up studies in oral leukoplakia. J Maxillofac Surg 1977; 5 (1): 69–75

Silverman Jr S, Gorsky M., Lozada F. Oral leukoplakia and malignant transformation: a follow-up study of 257 patients. Cancer 1984; 53 (3): 563–568

Williams J.L. Oral cancer and precancer: clinical features. Br Dent J 1980; 168 (1): 13–17

Wright J.M. Oral precancerous lesions and conditions. Semin Dermatol 1994; 13 (2): 125–131

Waldron C.A., Shafer W.G. Leukoplakia revisited: a clinicopathologic study of 3256 oral leukoplakias. Cancer 1975; 36 (4): 1386–1392

Hansen L.S., Olson J.A., Silverman Jr S. Proliferative verrucous leukoplakia: a longterm study of thirty patients. Oral Surg Mol Med Oral Pathol 1985; 60 (3): 285–298

Sciubba J.J. Improving detection of precancerous and cancerous oral lesions. The U.S. Collaborative Oral CDX study group. J Am Dent Assoc 1999; 130 (10): 1445–1452

Frazell E.L., Lucas J.C. Cancer of the tongue: report of the management of 1554 patients. Cancer 1962; 15: 1085–1099

Easson E.C., Palmer M.K. Prognostic factors in oral cancer. Clin Oncol 1976; 2: 191–202

Ratzer E.R., Schweitzer R.J., Frazell E.L. Epidermoid carcinoma of the palate. Am J Surg 1970; 119: 294–297

Jacobsen S., Shear M. Verrucous carcinoma of the mouth. J Oral Pathol 1972; 1 (1): 66–75

Ackerman L.V. Verrucous carcinoma of the oral cavity. Surgery 1948; 23: 670–678

Cady B., Caitlin D. Epidermoid carcinoma of the gum: a 20 year survey. Cancer 1969; 22: 551–569

Guillamondegui O.M., Oliver B., Hayden R. Cancer of the anterior floor of the mouth: selective choice of treatment and analysis of failure. Am J Surg 1980; 140: 560–562

White D., Byers R.M. What is the initial preferred method of treatment for squamous cell carcinoma of the tongue? Am J Surg 1980; 140: 553–555

Kowalski L.P., Bagietto R., Lara J.R., et al. Prognostic significance of the distribution of neck node metastasis from oral carcinoma. Head Neck 2000; 22 (3): 207–214

Johnson J.T., Barnes L., Myers E.N., et al. The extracapsular spread of tumors in cervical lymph nodes metastasis. Arch Otolaryngol 1981; 107: 725–729

Khuri F.R., Lippman S.M., Spitz M.R., et al. Molecular epidemiology and retinoid chemoprevention of head and neck cancer. J Natl Cancer Inst 1997; 89 (3): 199–211

National Cancer Institute Cancer statistics review, 1973–1990. Bethesda (MD): U.S. Department of Health and Human Services, Public Health Service, National Institutes of Health; 1993. DHHS publication NIH-93-2789

Silverman Jr S. Oral cancer. Hamilton (ON): American Cancer Society, B.C. Decker, 1998

Dimitroulis G., Reade P., Wiesenfield D. Referral patterns of patients with oral squamous cell carcinoma, Australia. Eur J Cancer B Oral Oncol 1992; 288 (Pt B): 23–27
About this article
Cite this article
Sciubba, J.J. Oral Cancer. Am J Clin Dermatol 2, 239–251 (2001). https://doi.org/10.2165/00128071-200102040-00005
Published:

Issue Date:

DOI: https://doi.org/10.2165/00128071-200102040-00005
Keywords