Abstract
Worldwide, the prevalence of depression in women is significantly greater than in men. Available data suggest that estrogen, or its absence, is strongly implicated in the regulation of mood and behaviour, as well as in the pathobiology of mood disorders.
The multiple effects of estrogens and their complex interactions with the CNS and endocrine system have been well documented, although the specific, multifaceted role of estrogen in each dysphoric state has yet to be elucidated. Several facts suggest that estrogen plays a vital role in the precipitation and course of mood disorders in women. Gender differences in the prevalence of depression first appear after menarche, continue through reproductive age, and dissipate after perimenopause. Periods of hormonal fluctuations or estrogen instability (i.e. premenstrually, postpartum, perimenopausally) have been associated with increased vulnerability to depression among susceptible women. It is plausible that the phenotype of these depressions is distinguishable from those that are not associated with reproductive events or that occur in men.
Based on current knowledge, estrogen treatment for affective disorders may be efficacious in two situations: (i) to stabilise and restore disrupted homeostasis — as occurs in premenstrual, postpartum or perimenopausal conditions; and (ii) to act as a psychomodulator during periods of decreased estrogen levels and increased vulnerability to dysphoric mood, as occurs in postmenopausal women. There is growing evidence suggesting that estrogen may be efficacious as a sole antidepressant for depressed perimenopausal women. It is still unclear whether estrogen is efficacious as an adjunct to selective serotonin reuptake inhibitors or as one of the paradigms to manage treatment-resistance depression in menopausal women, but such efficacy is plausible.
Access options
Buy single article
Instant access to the full article PDF.
US$ 49.95
Tax calculation will be finalised during checkout.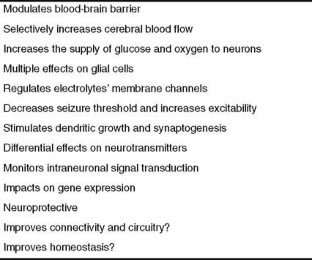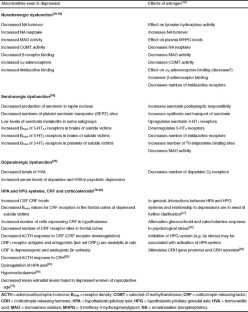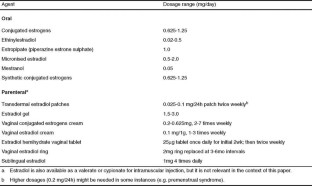 References
1.

Kessler R. Gender and mood disorders. In: Goldman MB, Hatch MC, editors. Women and health. San Diego (CA): AcademicPress, 2000: 989–96

2.

Weissman MM, Bland RC, Canino GJ, et al. Cross-nationalepidemiology of major depression and bipolar disorder. JAMA 1996; 276(4): 293–9

3.

Weissman MM, Livingston BM, Leaf PJ. Affective disorders. In: Robins LN, Regier DA, editors. Psychiatric disorders in America. New York: Free Press, 1991

4.

Van Valkingburg C, Akiskal HS, Puzantian V, et al. Anxious depression: clinical, family history, and naturalistic outcome — comparisons with panic and major depressive disorders. J Affect Disord 1984; 6: 67–82

5.

Parry BL. Reproductive factors affecting the course of affectiveillness in women. Psychiatr Clin North Am 1989; 12(1): 207–20

6.

Kessler RC, McGonagle KA, Zhao S, et al. Lifetime and 12-monthprevalence of DSM-III-R psychiatric disorders in the United States: results from the National Comorbidity Survey. Arch Gen Psychiatry 1994; 51(1): 8–19

7.

Kornstein SG, Schatzberg AF, Yonkers KA, et al. Gender differences in presentation of chronic major depression. Psychopharmacol Bull 1995; 31: 711–8

8.

Kendler KS, Eaves LJ, Walters EE, et al. The identification andvalidation of distinct depressive syndromes in a population-based sample of female twins. Arch Gen Psychiatry 1996; 53(5): 391–9

9.

Stunkard AJ, Fernstrom MH, Price A, et al. Direction of weightchange in recurrent depression: consistency across episodes.Arch Gen Psychiatry 1990; 47: 857–60

10.

West ED, Dally PJ. Effect of iproniazid in depressive syndromes.BMJ 1959; 1: 1491-4

11.

Stewart DE, Boydell KM. Psychologic distress during menopause: associations across the reproductive life cycle. Int J Psychiatry Med 1993; 23(2): 157–62

12.

Halbreich U, Endicott J, Schacht S, et al. The diversity of premenstrual changes as reflected in the Premenstrual Assessment Form. Acta Psychiatr Scand 1982; 65(1): 46–65

13.

Wikander I, Sundblad C, Andersch B, et al. Citalopram in premenstrual dysphoria: is intermittent treatment during luteal phases more effective than continuous medication throughout the menstrual cycle? J Clin Psychopharmacol 1998; 18(5): 390–8

14.

Halbreich U. Premenstrual syndromes. In: Halbreich U, editor. Ballière's clinical psychiatry: international practice and research. London: Ballière Tindall, 1996: 667–86

15.

Halbreich U. Premenstrual dysphoric disorders: a diversified cluster of vulnerability traits to depression. Acta Psychiatr Scand 1997; 95(3): 169–76

16.

Appleby L, Gregoire A, Platz C. Screening women for high risk postnatal depression. J Psychosom Res 1994; 38: 539–45

17.

Kumar R, Robson KM. Aprospective study of emotional disorders in childbearing women. Br J Psychiatry 1984; 144: 35–47

18.

O'Hara MW, Swain AM. Rates and risk of postpartum depression — a meta-analysis. Int Rev Psychiatry 1996; 8: 37–54

19.

Halbreich U. Role of estrogen in postmenopausal depression.Neurology 1997; 48(5 Suppl. 7): S16–9

20.

American Psychiatric Association. Diagnostic and statistical manual of mental disorders. 4th ed. Washington, DC: American Psychiatric Association, 1994

21.

Halbreich U, Endicott J. Relationship of dysphoric premenstrualchanges to depressive disorders. Acta Psychiatr Scand 1985; 71(4): 331–8

22.

Yonkers KA. The association between premenstrual dysphoricdisorder and other mood disorders. J Clin Psychiatry 1997;58 Suppl. 15: 19–25

23.

Coppen A. The prevalence of menstrual disorders in psychiatricpatients. Br J Psychiatry 1965; 111: 155–67

24.

Kashiwagi T, McClure JN, Wetzel R. Premenstrual affectivesyndrome and psychiatric disorder. Dis Nerv Syst 1976; 37:116–9

25.

Schuckit MA, Daly V, Herrman G, et al. Premenopausal symptomsand depression in a university population. Dis Nerv Syst1975; 36: 516–7

26.

Wentzel JN, Reich T, McClure JM, et al. Premenstrual affective syndrome and affective disorder. Br J Psychiatry 1975; 127: 219–21

27.

Harrison WM, Endicott J, Nee J, et al. Characteristics of women seeking treatment for premenstrual syndrome. Psychosomatics 1989; 30(4): 405–11

28.

Pearlstein TB, Frank E, Rivera-Tovar A, et al. Prevalence of axisI and axis II disorders in women with late luteal phase dysphoric disorder. J Affect Disord 1990; 20: 129–34

29.

Ling FW, Brown CS. Clinical phenomenology of PMS: implications for the physician in a nonpsychiatric specialty area. Proceedings of the Fourth National Institute of Mental Health International Research Conference on the Classification and Treatment of Mental Disorders in General Medical Settings; 1990 Jun; Bethesda (MD)

30.

Severino SK, Hurt SW, Shindledecker RD. Late luteal phase dysphoric disorder: spectral analysis of cyclic symptoms. Am J Psychiatry 1989; 146: 1155–60

31.

Ernst C, Angst J. The Zurich Study XII. Sex differences in depression. Evidence from longitudinal epidemiological data. Eur Arch Psychiatry Clin Neurosci 1992; 241(4): 222–30

32.

Young MA, Scheftner WA, Fawcett J, et al. Gender differences in the clinical features of unipolar major depressive disorder. J Nerv Ment Dis 1990; 178: 200–3

33.

Frank E, Carpenter LL, Kupfer DJ. Sex differences in recurrent depression: are there any that are significant? Am J Psychiatry 1988; 145: 41–5

34.

Casper RC, Belanoff J, Offer D. Gender differences, but no racial group differences, in self-reported psychiatric symptoms in adolescents. J Am Acad Child Adolesc Psychiatry 1996; 35(4): 500–8

35.

Ohayon MM, Caulet M. Insomnia and psychotropic drug consumption. Prog Neuropsychopharmacol Biol Psychiatry 1995; 19: 421–31

36.

Rawson NSB, D'Arcy C. Sedative hypnotic drug use in Canada. Health Rep 1991; 3: 33–57

37.

Skegg DCG, Doll R, Perry J. Use of medicines in general practice. BMJ 1977; 1: 1561–3

38.

Halbreich U. Psychiatric disorders in women. In: Weller M, van Kammen D, editors. Progress in clinical psychiatry. London: Saunders, 1997: 96–115

39.

Tamblyn RM, McLeod PJ, Abrahamowicz M, et al. Questionable prescribing for elderly patients in Quebec. Can Med Assoc J 1994; 150: 1801–9

40.

Jensvold MF, Hamilton JA. Sex and gender effects in psycho-pharmacology: contributory factors and implications for pharmacotherapy. In: Halbreich U, editor. Psychiatric issues in women. London: Baillière Tindall, 1996: 647–65

41.

Jensvold ME. Nonpregnant reproductive-age women. Pt I. The menstrual cycle and psychopharmacology. In: Jensvold MF, Halbreich UH, Hamilton JA, editors. Psychopharmacology and women. Washington, DC: American Psychiatric Press Inc., 1996: 139–69

42.

Yonkers KA, Kando JC, Hamilton JA, et al. Gender differences in treatment of depression and anxiety. In: Halbreich U, Montgomery SA, editors. Pharmacotherapy for mood, anxiety, and cognitive disorders. Washington, DC: American Psychiatric Press Inc., 2000: 59–74

43.

Seeman MV. Mental illness in women. In: Goldman MB, Hatch MC, editors. Women and health. San Diego (CA): Academic Press, 2000: 989–96

44.

Shaywitz SE, Shaywitz BA, Pugh KR, et al. Effect of estrogen on brain activation patterns in postmenopausal women during working memory tasks. JAMA 1999; 281(13): 1197–202

45.

Hamilton JA, Yonkers KA. Sex differences in pharmacokinetics of psychotropic medications. Pt II. Effects on selected psychotropics. In: Jensvold M, Halbreich U, Hamilton JA, editors. Psychopharmacology of women: sex, gender, and hormonal considerations. Washington, DC: American Psychiatric Press Inc., 1996: 43–71

46.

McEwen BS. Non-genomic and genomic effects of steroids on neural activity. Trends Pharmacol Sci 1991; 12(4): 141–7

47.

Halbreich U. Gonadal hormones, reproductive age, and women with depression. Arch Gen Psychiatry 2000; 57(12): 1163–4

48.

Rubinow DR, Schmidt PJ, Roca CA. Estrogen-serotonin interactions: implications for affective regulation. Biol Psychiatry 1998; 44(9): 839–50

49.

Rubinow DR, Schmidt PJ, Roca CA. Hormone measures in reproductive endocrine-related mood disorders: diagnostic issues. Psychopharmacol Bull 1998; 34(3): 289–90

50.

Yonkers KA. Assessing unipolar mood disorders in women. Psychopharmacol Bull 1998; 34(3): 261–6

51.

Abramowitz ES, Baker AH, Fleiscler S. Onset of depressive psychiatric crisis and the menstrual cycle. Am J Psychiatry 1982; 139: 475–8

52.

Bäckström T, Landgren S, Zetterland B. Effects of ovarian steroid hormones on brain excitability and their relation to epilepsy seizure, variation during the menstrual cycle. In: Porter RJ, Mattson RH, Ward AAJ, editors. Advances in epileptology. New York: Raven Press, 1984: 269–77

53.

Brockington IF, Margison FR, Schofield EM, et al. The clinical picture of the depressed form of puerperal psychosis. J Affect Disord 1988; 15: 29–37

54.

Brockington IF, Kelly A, Hall P. Premenstrual relapse puerperal psychosis. J Affect Disord 1988; 14: 287–92

55.

Endicott J, Halbreich U. Clinical significance of premenstrual dysphoric changes. J Clin Psychiatry 1988; 49(12): 486–9

56.

Friedman RC, Hurt SW, Charkin J. Sexual histories and premenstrual affective syndrome in psychiatric inpatients. Am J Psychiatry 1982; 139: 1484–6

57.

Gladis MM, Walsh BT. Premenstrual exacerbation of binge eating in bulimia. Psychiatry 1987; 144: 1592–5

58.

Hatotani N, Nishikubo M, Iitayama I. Periodic psychosis in the female and the reproductive process. In: Zichella L, Pancheri P, editors. Psychoneuroendocrinology in reproduction. New York: Elsevier North Holland, 1979: 55–68

59.

d'Orban PT, Dalton J. Violent crime and the menstrual cycle. Psychol Med 1980; 10: 353–9

60.

Luggin R, Bernsted L, Petersson B, et al. Acute psychiatric admission related to the menstrual cycle. Acta Psychiatr Scand 1984; 69(6): 461–5

61.

Price RA, Kidd KK, Weissman MM. Early onset (under age 30 years) and panic disorder as markers etiologic homogeneity in major depression. Arch Gen Psychiatry 1987; 44: 434–40

62.

Leibenluft E, Ashman SB, Feldman-Naim S, et al. Lack of relationship between menstrual cycle phase and mood in a sample of women with rapid cycling bipolar disorder. Biol Psychiatry 1999; 46(4): 577–80

63.

Halbreich U, Rojansky N, Palter S, et al. Estrogen augments serotonergic activity in postmenopausal women. Biol Psychiatry 1995; 37(7): 434–41

64.

McEwen BS, Alves SE, Bulloch K. Ovarian steroids and the brain:implications for cognition and aging. Neurology 1997; 48Suppl. 7:S8–15

65.

Matsumoto A, Arai Y, Osanai M. Estrogen stimulates neuronal plasticity in the deafferented hypothalamic arcuate nucleus in aged female rats. Neurosci Res 1985; 2(5): 412–8

66.

Dickinson SL, Curzon G. 5-Hydroxytryptamine-mediated behaviorin male and female rats. Neuropharmacology 1986; 25: 771–6

67.

Chakravorty SG, Halbreich U. The influence of estrogen onmonoamine oxidase activity. Psychopharmacol Bull 1997; 33(2): 229–33

68.

McEwen BS, Alves SE, Bulloch K, et al. Clinically-relevantbasic sciences studies of gender differences and sex hormones effects. Psychopharmacol Bull 1998; 34: 251–9

69.

Wolley CS, McEwen BS. Estradiol mediates fluctuation in hippocampal synapse density during the estrous cycle in the adult rat. J Neurosci 1992; 12: 2549–54

70.

Luine VN. Estradiol increases choline acetyltransferase activity in specific basal forebrain nuclei and projection areas of female rats. Exp Neurol 1985; 89: 484–90

71.

Halbreich U, Lumley LA. The multiple interactional biological processes that might lead to depression and gender differences in its appearance. J Affect Disord 1993; 29(2-3): 159–73

72.

McEwen BS, Woolley CS. Estradiol and progesterone regulate neuronal structure and synaptic connectivity in adult as well as developing brain. Exp Gerontol 1994; 29: 431–6

73.

Singh M, Meyer EM, Simpkins JW. Ovarian steroid deprivation results in a reversible learning impairment and compromised cholinergic function in Sprague-Dawley rats. Brain Res 1994; 644: 305–12

74.

Singh M, Meyer EM, Simpkins JW. The effect of ovariectomyand oestradiol replacement on brain-derived neurotrophic factor messenger ribonucleic acid expression in cortical and hippocampal brain regions of female Sprague-Dawley rats. Endocrinology 1995; 136: 2320–4

75.

Simpkins JW, Singh M, Bishop J. The potential role for estrogenreplacement therapy in the treatment of the cognitive decline and neurodegeneration associated with Alzheimer's disease. Neurobiol Aging 1994; 15Suppl. 2: S195–7

76.

Ohkura T, Teshima Y, Isse K. Estrogen increases cerebral and cerebellar blood flow in postmenopausal women. Menopause 1994; 2: 13–8

77.

Birge S. The role of estrogen in the treatment of Alzheimer's disease. Neurology 1997; 48Suppl. 7: S36–41

78.

Garlow SJ, Musselman DJ, Nemeroff CB. The neurochemistryof mood disorders: clinical studies. In: Charney DS, Nestler EJ, Bunney BS, editors. Neurobiology of mental illness. NewYork: Oxford University Press, 1999: 348–64

79.

Young EA, Midgley AR, Carlson NE, et al. Alteration in thehypothalamic-pituitary-ovarian axis in depressed women. Arch Gen Psychiatry 2000; 57(12): 1157–62

80.

Young E, Korszun A. Psychoneuroendocrinology of depression.Hypothalamic-pituitary-gonadal axis. Psychiatr Clin North Am 1998; 21(2): 309–23

81.

Archer JS. Relationship between estrogen, serotonin, and depression.Menopause 1999; 6(1): 71–8

82.

Komesaroff PA, Esler MD, Sudhir K. Estrogen supplementation attenuates glucocorticoid and catecholamine responses to mental stress in perimenopausal women. J Clin Endocrinol Metab 1999; 84(2): 606–10

83.

Chrousos GP, Torpy DJ, Gold PW. Interactions between the hypothalamic-pituitary-adrenal axis and the female reproductive system: clinical implications. Ann Intern Med 1998; 129(3): 229–40

84.

Ahokas A, Kaukoranta J, Aito M. Effect of oestradiol on postpartum depression. Psychopharmacology 1999; 146(1): 108–10

85.

Yonkers KA, Bradshaw KD, Halbreich U. Oestrogens, progestins and mood. In: Steiner M, Yonkers KA, Eriksson E, editors. Mood disorders in women. London: Martin Dunitz Ltd., 2000: 207–32

86.

Facts and Comparisons Publishing Group. Estrogens. In: Burnham TH, Schweain SL, Short RM, editors. Drug facts and comparisons 2000. 54th ed. St Louis (MO): Wolters Kluwer, 2000: 217–24

87.

Lyman GW, Johnson RN. Assay for conjugated estrogens in tablets using fused-silica capillary gas chromatography. J Chromatogr 1982; 234(1): 234–9

88.

Delmas PD, Pornel B, Felsenberg D, et al. A dose-ranging trial of a matrix transdermal 17beta-estradiol for the prevention of bone loss in early postmenopausal women. International Study Group. Bone 1999; 24(5): 517–23

89.

Scott RT, Ross B, Anderson C, et al. Pharmacokinetics of percutaneous estradiol: a crossover study using a gel and a transdermal system in comparison with oral micronized estradiol. Obstet Gynecol 1991; 77(5): 758–64

90.

Muller P, Botta L, Ezzet F. Bioavailability of estradiol from a new matrix and a conventional reservoir-type transdermal therapeutic system. Eur J Clin Pharmacol 1996; 51(3–4): 327–30

91.

Notelovitz M, Cassel D, Hille D, et al. Efficacy of continuoussequential transdermal estradiol and norethindrone acetate inrelieving vasomotor symptoms associated with menopause.Am J Obstet Gynecol 2000; 182(1 Pt 1): 7–12

92.

Ramachandran C, Fleisher D. Transdermal delivery of drugs for the treatment of bone diseases. Adv Drug Deliv Rev 2000; 42(3): 197–223

93.

Ellerington MC, Whitcroft SI, Whitehead MI. HRT: developments in therapy. Br Med Bull 1992; 48(2): 401–25

94.

Nash HA, Alvarez-Sanchez F, Mishell Jr DR, et al. Estradiol-delivering vaginal rings for hormone replacement therapy. AmJ Obstet Gynecol 1999; 181(6): 1400–6

95.

Gregoire AJ, Kumar R, Everitt B, et al. Transdermal oestrogen for treatment of severe postnatal depression. Lancet 1996; 347(9006): 930–3

96.

Smith RN, Studd JW, Zamblera D, et al. Arandomised comparison over 8 months of 100 micrograms and 200 micrograms twice weekly doses of transdermal oestradiol in the treatment of severe premenstrual syndrome. Br J Obstet Gynaecol 1995; 102(6): 475–84

97.

Schmidt PJ, Nieman L, Danaceau MA, et al. Estrogen replacement in perimenopause-related depression: a preliminary report. Am J Obstet Gynecol 2000; 183(2): 414–20

98.

Soares CN, Almeida OP, Joffe H, et al. Efficacy of estradiol for the treatment of depressive disorders in perimenopausal women. Arch Gen Psychiatry 2001; 58(6): 529–34

99.

Palter S, Halbreich U. Transdermal estradiol treatment improves dysphoric premenstrual syndromes [abstract no. 439]. 146th Annual Meeting Society of Biological Psychiatry; 1993 May 22–27; San Francisco. Biol Psychiatry 1993; 33: 157A

100.

Halbreich U. Hormonal interventions as antidepressants or adjunct therapy: treatment implications. In: Halbreich U, Montgomery SA, editors. Pharmacotherapy for mood, anxiety, and cognitive disorders. Washington, DC: American Psychiatric Press Inc., 2000: 273–83

101.

De Lignieres B, Basdevant A, Thomas G, et al. Biological effects of estradiol-17 beta in postmenopausal women: oral versus percutaneous administration. J Clin Endocrinol Metab 1986; 62(3): 536–41

102.

Chetkowski RJ, Meldrum DR, Steingold KA, et al. Biologic effects of transdermal estradiol. N Engl J Med 1986; 314(25): 615–20

103.

Walsh BW, Li H, Sacks FM. Effects of postmenopausal hormone replacement with oral and transdermal estrogen on high density lipoprotein metabolism. J Lipid Res 1994; 35(11): 2083–93

104.

Brayshaw ND, Brayshaw DD. Thyroid hypofunction in premenstrual syndrome. N Engl J Med 1986; 315: 1486

105.

Roy-Byrne PP, Rubinow DR, Hoban MC, et al. TSH and prolactin responses to TRH in patients with premenstrual syndrome. Am J Psychiatry 1987; 144(4): 480–4

106.

Casper RF, Patel-Christopher A, Powell A. Thyrotropin and rolactin responses to thyrotropin-releasing hormone in premenstrual syndrome. J Clin Endocrinol Metab 1989; 68: 608–12

107.

Halbreich U, Carson S, Rojansky N, et al. 20% of women who reported premenstrual dysphoric changes might have subclinical hypothyroidism [abstract]. 31st Annual Meeting of the American College of Neuropsychopharmacology; 1988; San Juan, Puerto Rico

108.

Halbreich U, Tworek H. Altered serotonergic activity in womenwith dysphoric premenstrual syndromes. Int J Psychiatry Med 1993; 23(1): 1–27

109.

Lepage P, Steiner M. Gender and serotonergic dysregulation: implications for late luteal phase dysphoric disorder. In: Cassano GB, Akiskal HS, editors. Serotonin related psychiatric syndromes: clinical and therapeutic links. London: Royal Society of Medicine Service, Congress Symposium Series No 165, 1991

110.

Halbreich U, Piletz JE, Carson S, et al. Increased imidazoline and alpha 2 adrenergic binding in platelets of women with dysphoric premenstrual syndromes. Biol Psychiatry 1993; 34(10): 676–86

111.

Gurguis GN, Yonkers KA, Phan SP, et al. Adrenergic receptors in premenstrual dysphoric disorder: I. Platelet alpha 2 receptors: Gi protein coupling, phase of menstrual cycle, and prediction of luteal phase symptom severity. Biol Psychiatry 1998; 44(7): 600–9

112.

Gurguis GN, Yonkers KA, Blakeley JE, et al. Adrenergic receptorsin premenstrual dysphoric disorder. II. Neutrophil beta2-adrenergic receptors: Gs protein coupling, phase of menstrualcycle and prediction of luteal phase symptom severity. PsychiatryRes 1998; 79(1): 31–42

113.

Halbreich U, Kas D. Variations in the Taylor MAS of womenwith pre-menstrual syndrome. J Psychosom Res 1977; 21(5):391–3

114.

Sandberg D, Endicott J, Harrison W, et al. Sodium lactate infusion in late luteal phase dysphoric disorder. Psychiatry Res 1993; 46: 79–88

115.

LeMeledo JM, Bradwein J, Koszycki D, et al. Premenstrual dysphoric disorder and response to cholecystokinin-tetrapeptide. Arch Gen Psychiatry 1995; 52: 605–6

116.

Halbreich U. Menstrually related disorders — towards interdisciplinary international diagnostic criteria. Cephalalgia 1997; 17 Suppl. 20: 1–4

117.

Kornstein SG, McEnany G. Enhancing pharmacologic effects in the treatment of depression in women. J Clin Psychiatry 2000; 61 Suppl. 11: 18–27

118.

Kornstein SG, Schatzberg AF, Thase ME, et al. Gender differences in treatment response to sertraline versus imipramine in chronic depression. Am J Psychiatry 2000; 157(9): 1445–52

119.

Steiner M, Wheadon D, Kreider M, et al. Antidepressant response to paroxetine by gender [abstract no. 462]. 146th Annual Meeting of the American Psychiatric Association; 1993 May 22–27; San Francisco

120.

Yonkers KA, Kando JC, Cole JO, et al. Gender differences in pharmacokinetics and pharmacodynamics of psychotropic medication. Am J Psychiatry 1992; 149(5): 587–95

121.

Yonkers KA, Zlotnick C, Allsworth J, et al. Is the course of panic disorder the same in women and men? Am J Psychiatry 1998; 155(5): 596–602

122.

Klaiber EL, Broverman DM, Vogel W, et al. Estrogen therapy for severe persistent depressions in women. Arch Gen Psychiatry 1979; 36: 550–4

123.

Michael C, Kantor H, Shore H. Further psychometric evaluation of older women — the effect of estrogen administration. J Gerontol 1970; 25: 337–4

124.

Prange AJ. Estrogen may well affect response to antidepressant. JAMA 1972; 219: 143–4

125.

Shapira B, Oppenheim G, Zohar J, et al. Lack of efficacy of estrogen supplementation to imipramine in resistant female depressives. Biol Psychiatry 1985; 20(5): 576–9

126.

Schneider MA, Brotherton PL, Hailes J. The effect of exogenous oestrogens on depression in menopausal women. Med J Aust 1977; 2: 162–3

127.

Coope J, Thomson JM, Poller L. Effects of natural oestrogen replacement therapy on menopausal symptoms and blood clotting. BMJ 1975; 4(5989): 139–43

128.

Coope J. Is oestrogen therapy effective in the treatment of menopausal depression? J R Coll Gen Pract 1981; 31: 134–40

129.

Schneider LS, Small GW, Hamilton SH, et al. Estrogen replacement and response to fluoxetine in a multicenter geriatric depression trial. Fluoxetine Collaborative Study Group. Am J Geriatr Psychiatry 1997; 5(2): 97–106

130.

Schneider LS, Small G, Clary C. Estrogen replacement therapy and antidepressant response to sertraline [abstract]. In: Annual Meeting of the American Psychiatric Association; 1998 May 30–June 4; Toronto (ON); 1998

131.

Amsterdam J, Garcia-Espana F, Fawcett J, et al. Fluoxetine efficacy in menopausal women with and without estrogen replacement. J Affect Disord 1999; 55(1): 11–7

132.

Steiner M, Born L, Marton P. Menarche and mood disorders in adolescence. In: Steiner M, Yonkers K, Eriksson E, editors. Mood disorders in women London: Martin Dunitz, 2000: 247–68

133.

Lewinsohn PM, Rohde P, Seeley JR. Major depressive disorder in older adolescents: prevalence, risk factors, and clinical implications. Clin Psychol Rev 1998; 18(7): 765–94

134.

Martin A, Cohen DJ. Adolescent depression: window of (missed?) opportunity. Am J Psychiatry 2000; 157(10): 1549–51

135.

Wittchen HU, Nelson CB, Lachner G. Prevalence of mental disorders and psychosocial impairments in adolescents and young adults. Psychol Med 1998; 28(1): 109–26

136.

Lewinsohn PM, Rohde P, Seeley JR, et al. Natural course of adolescent major depressive disorder in a community sample: predictors of recurrence in young adults. Am J Psychiatry 2000; 157(10): 1584–91

137.

Kessler RC, Walters EE. Epidemiology of DSM-III-R major depression and minor depression among adolescents and young adults in the National Comorbidity Survey. Depress Anxiety 1998; 7: 3–14

138.

Angold A, Costello EJ, Worthman CM. Puberty and depression: the roles of age, pubertal status and pubertal timing. Psychol Med 1998; 28(1): 51–61

139.

Angold A, Costello EJ, Erkanli A, et al. Pubertal changes in hormone levels and depression in girls. Psychol Med 1999; 29(5): 1043–53

140.

Rivera-Tovar AD, Frank E. Late luteal phase dysphoric disorder in young women. Am J Psychiatry 1990; 147(12): 1634–6

141.

Woods NF, Most A, Dery GK. Prevalence of perimenstrual symptoms. Am J Public Health 1982; 72(11): 1257–64

142.

Johnson SR. The epidemiology and social impact of premenstrual symptoms. Clin Obstet Gynecol 1987; 30(2): 367–76

143.

Merikangas KR, Foeldenyl M, Angst J. The Zurich Study. XIX. Patterns of menstrual disturbances in the community: results of the Zurich Cohort Study. Eur Arch Psychiatry Clin Neurosci 1993; 243: 23–32

144.

Ramcharan S, Love EJ, Fick GH, et al. The epidemiology of premenstrual symptoms in a population-based sample of 2650 urban women: attributable risk and risk factors. J Clin Epidemiol 1992; 45(4): 377–92

145.

Hurt SW, Schnurr PP, Severino SK, et al. Late luteal phase dysphoric disorder in 670 women evaluated for premenstrual complaints. Am J Psychiatry 1992; 149(4): 525–30

146.

Endicott J, Amsterdam J, Eriksson E, et al. Is premenstrual dysphoric disorder a distinct clinical entity? J Womens Health Gend Based Med 1999; 8(5): 663–79

147.

Frank R. The hormonal causes of premenstrual tension. Arch Neurol Psychiatry 1931; 26: 1053–7

148.

Dalton K. The premenstrual syndrome. London: Heinemann, 1964

149.

Halbreich U, Endicott J, Goldstein S, et al. Premenstrual changes and changes in gonadal hormones. Acta Psychiatr Scand 1986; 74(6): 576–86

150.

Freeman EW, Sondheimer SJ, Rickels K, et al. PMS treatment approaches and progesterone therapy. Psychosomatics 1985; 26(10): 811–6

151.

Freeman E, Rickels K, Sondheimer SJ, et al. Ineffectiveness of progesterone suppository treatment for premenstrual syndrome: a placebo-controlled, randomized, double-blind study. JAMA 1990; 264: 349–53

152.

Halbreich U, Alt IH, Paul L. Premenstrual changes: impaired hormonal homeostasis. Neurol Clin 1988; 6(1): 173–94

153.

Schmidt PJ, Nieman LK, Danaceau MA, et al. Differential behavioral effects of gonadal steroids in women with and in those without premenstrual syndrome. N Engl J Med 1998; 338(4): 209–16

154.

Halbreich U, Rojansky N, Palter S. Elimination of ovulation and menstrual cyclicity (with danazol) improves dysphoric premenstrual syndromes. Fertil Steril 1991; 56(6): 1066–9

155.

Halbreich U. Menstrually related disorders: what we do know, what we only believe that we know, and what we know that we do not know. Crit Rev Neurobiol 1995; 9(2–3): 163–75

156.

Steiner M, Steinberg S, Stewart D, et al. Fluoxetine in the treatment of premenstrual dysphoria. Canadian Fluoxetine/Premenstrual Dysphoria Collaborative Study Group. N Engl J Med 1995; 332(23): 1529–34

157.

Yonkers KA, Halbreich U, Freeman E, et al. Sertraline in the treatment of premenstrual dysphoric disorder. Psychopharmacol Bull 1996; 32(1): 41–6

158.

Harrison WM, Endicott J, Nee J. Treatment of premenstrual dysphoria with alprazolam: a controlled study. Arch Gen Psychiatry 1990; 47(3): 270–5

159.

Halbreich U, Smoller JW Intermittent luteal phase sertraline treatment of dysphoric premenstrual syndrome. J Clin Psychiatry 1997; 58(9): 399–402

160.

Yonkers KA, Halbreich U, Freeman E, et al. Symptomatic improvement of premenstrual dysphoric disorder with sertraline treatment. JAMA 1997; 278(12): 983–8

161.

Muse KN, Futterman LA, Yen SSC. The premenstrual syndrome: effects of medical oophrectomy. N Engl J Med 1984; 311: 1345–9

162.

Magos AL, Brincat M, Studd JWW Treatment of the premenstrual syndrome by subcutaneous oestradiol implants and cyclical oral norethisterone: placebo controlled study. BMJ 1986; 292: 1629–33

163.

Watson NR, Studd JW, Savvas M, et al. Treatment of severe premenstrual syndrome with oestradiol patches and cyclical oral norethisterone. Lancet 1989; II(8665): 730–2

164.

Dahr V, Murphy BEP. Double-blind randomized crossover trial of luteal phase estrogens (Premarin®). Psychoneuroendocrinology 1990; 15(5): 489–93

165.

Halbreich U. RU-486, estrogen and leuprolide as treatment for PMS [abstract]. In: 30th Annual Meeting of the International Society of Psychoneuroendocrinology; 1999 Jul 30–Aug 3; Orlando (FL)

166.

Cooper PJ, Murray L, Hooper R, et al. The development and validation of a predictive index for postpartum depression. Psychol Med 1996; 26(3): 627–34

167.

Troutman BR, Cutrona CE. Nonpsychotic postpartum depression among adolescent mothers. J Abnorm Psychol 1990; 99(1): 69–78

168.

O'Hara MW, Zekoski EM, Philipps LH, et al. Controlled prospective study of postpartum mood disorders: comparison of childbearing and nonchildbearing women. J Abnorm Psychol 1990; 99(1): 3–15

169.

Reighard FT, Evans ML. Use of the Edinburgh Postnatal Depression Scale in a southern, rural population in the United States. Prog Neuropsychopharmacol Biol Psychiatry 1995; 19: 1219–24

170.

Roy A, Gang P, Cole K, et al. Use of Edinburgh Postnatal Depression Scale in a North American population. Prog Neuropsychopharmacol Biol Psychiatry 1993; 17: 501–4

171.

Whiffen VE. Vulnerability of postpartum depression: a prospective multivariate study. J Abnorm Psychol 1988; 97: 467–74

172.

Demyttenaere K, Lenaerts H, Nijs P, et al. Individual coping style and psychological attitudes during pregnancy predict depression levels during pregnancy and during postpartum. Acta Psychiatr Scand 1995; 91: 95–102

173.

Terry DJ, Mayocchi L, Hynes GJ. Depressive symptomatology in new mothers: a stress and coping perspective. J Abnorm Psychol 1996; 105(2): 220–31

174.

Cox JL, Connor Y, Kendell RE. Prospective study of the psychiatric disorders of childbirth. Br J Psychiatry 1982; 140: 111–7

175.

Whiffen VE. Is postpartum depression a distinct diagnosis? Clin Psychol Rev 1992; 12: 485–508

176.

Carothers AD, Murray L. Estimating psychiatric morbidity by logistic regression: application to post-natal depression in a community sample. Psychol Med 1990; 20(3): 695–702

177.

Zelkowitz P, Milet TH. Screening for post-partum depression in a community sample. Can J Psychiatry 1995; 40(2): 80–6

178.

Bloch M, Schmidt PJ, Danaceau M, et al. Effects of gonadal steroids in women with a history of postpartum depression. Am J Psychiatry 2000; 157(6): 924–30

179.

Krapelin E. Lehrbuch der psychiatre. New York: MacMillan, 1907

180.

Weissman MM, Klerman GL. Sex differences and the epidemiology of depression. Arch Gen Psychiatry 1977; 34: 98-111

181.

Weissman MM. The myth of involutional melancholia. JAMA 1979; 242(8): 742–4

182.

Schmidt PJ, Roca CA, Bloch M, et al. The perimenopause and affective disorders. Semin Reprod Endocrinol 1997; 15(1): 91–100

183.

Kessler RC, McGonagle KA, Swartz M, et al. Sex and depression in the National Comorbidity Survey. I: lifetime prevalence, chronicity and recurrence. J Affect Disord 1993; 29(2–3): 85–96

184.

Weissman MM, Leaf PJ, Bruce ML, et al. The epidemiology of dysthymia in five communities: rates, risks, comorbidity, and treatment. Am J Psychiatry 1988; 145(7): 815–9

185.

Weissman MM, Leaf PJ, Tischler GL, et al. Affective disorders in five United States communities. Psychol Med 1988; 18(1): 141–53

186.

Angst J, Frey R, Lohmeyer R, et al. Bipolar manic depressive psychoses: results of a genetic investigation. Hum Genet 1980; 55: 237–54

187.

Aylward M, Holly F, Parker RI. An evaluation of clinical response to piperazine oestrone sulphate ('Harmogen') in menopausal patients. Curr Med Res Opin 1974; 2(7): 417

188.

Montgomery JC, Appleby L, Brincat M, et al. Effect of oestrogen and testosterone implants on psychological disorders in the climacteric. Lancet 1987; I(8528): 297–9

189.

Strickler RC, Borth R, Cecutti A, et al. The role of oestrogen replacement in the climacteric syndrome. Psychol Med 1977; 7: 631–9

190.

Coope I. The menopause: is oestrogen therapy affective in the treatment of postmenopausal depression? J R C Gen Pract 1981; 31: 134–40

191.

Thompson J, Oswald I. Effect of oestrogen on the sleep, mood, and anxiety of menopausal women. BMJ 1977 Nov 19; 2(6098): 1317–9

192.

Kouri E, Halbreich U. Psychotrophic effects of hormonal replacement therapy. Drugs Today 1998; 34(3): 251–7

193.

Ditkoff EC, Crary WG, Cristo M, et al. Estrogen improves psychological function in asymptomatic postmenopausal women. Obstet Gynecol 1991; 78: 991–5

194.

Sherwin BB, Gelfand MM. Sex steroids and affect in the surgical menopause: a double-blind, cross-over study. Psycho-neuroendocrinology 1985; 10(3): 325–35

195.

Coppen A, Bishop M, Beard RJ. Effects on piperazine oestrone sulphate on plasma tryptophan, oestrogens, gonadotrophins and psychological functioning in women following hysterectomy. Curr Med Res Opin 1977; 4: 29–36

196.

George GCW, Utian WH, Beumont PJV, et al. Effect of exogenous oestrogens on minor psychiatric symptoms in postmenopausal women. S Afr Med J 1973; 47: 2387–8

197.

Sherwin BB, Gelfand MM, Brender W. Androgen enhances sexual motivation in females: a prospective, crossover study of sex steroid administration in the surgical menopause. Psychosom Med 1985; 47(4): 339–51

198.

Brincat M, Magos A, Studd JW, et al. Subcutaneous hormone implants for the control of climacteric symptoms. A prospective study. Lancet 1984; I(8367): 16–8

199.

Derman RJ, Dawood MY, Stone S. Quality of life during sequential hormone replacement therapy — a placebo-controlled study. Int J Fertil Menopausal Stud 1995; 40(2): 73–8

200.

Fedor-Freybergh. The influence on oestrogen on wellbeing and mental performance in climacteric postmenopausal women. Acta Obstet Gynecol Scand 1977; 64: 2–10

201.

Furuhjelm M, Karlgren E, Carlstrom K. The effect of estrogen therapy on somatic and psychical symptoms in postmenopausal women. Acta Obstet Gynecol Scand 1984; 63(7): 655–61

202.

Wiklund I, Karlberg J, Mattson L. Quality of life menopausal women on a regimen of transdermal estradiol therapy: a double-blind placebo-controlled study. Am J Obstet Gynecol 1993; 168: 824–30

203.

Paterson MEL. A randomized double-blind, cross-over study into the effect of sequential mestranol and norethisterone on climacteric symptoms and biochemical parameters. Maturitas 1982; 4: 83–94

204.

Saletu B, Brandstatter N, Metkam M, et al. Double-blind, placebo-controlled, hormonal, syndromal and EEG mapping studies with transdermal oestradiol therapy in menopausal depression. Psychopharmacology (Berl) 1995; 122: 321–9

205.

Campbell S. Double blind psychometric studies on the effects of natural estrogens on post-menopausal women. In: Campbell S, editor. The management of menopause and postmenopausal years. Lancaster: MTP, 1976: 149–58

206.

Campbell S, Whitehead M. Oestrogen therapy and the menopausal syndrome. Clin Obstet Gynaecol 1977; 4(1): 31–47

207.

Gerdes LC, Sonnendecker EWW, Polakow ES. Psychological changes effected by estrogen-progestogen and clonidine treatment in climacteric women. Am J Obstet Gynecol 1982; 142(1): 98–104

208.

Carranza-Lira S, Valentino-Figueroa ML. Estrogen therapy for depression in postmenopausal women. Int J Gynaecol Obstet 1999; 65(1): 35–8

209.

Maoz B, Durst N. The effects of oestrogen therapy on the sex life of post-menopausal women. Maturitas 1980; 2(4): 327–36

210.

Palinkas LA, Barrett-Connor E. Estrogen use and depressive symptoms in postmenopausal women. Obstet Gynecol 1992; 80: 30–6
About this article
Cite this article
Halbreich, U., Kahn, L.S. Role of Estrogen in the Aetiology and Treatment of Mood Disorders. Mol Diag Ther 15, 797–817 (2001). https://doi.org/10.2165/00023210-200115100-00005
Keywords
Estrogen

Estradiol

Major Depressive Disorder

Hormone Replacement Therapy

Mood Disorder