Abstract
The placebo effect, with its central role in clinical trials, is acknowledged as a factor in sports medicine, although until recently little has been known about the likely magnitude and extent of the effect in any specific research setting. Even less is known about the prevalence of the effect in competitive sport. The present paper reviews 12 intervention studies in sports performance. All examine placebo effects associated with the administration of an inert substance believed by subjects to be an ergogenic aid. Placebo effects of varying magnitudes are reported in studies addressing sports from weightlifting to endurance cycling. Findings suggest that psychological variables such as motivation, expectancy and conditioning, and the interaction of these variables with physiological variables, might be significant factors in driving both positive and negative outcomes. Programmatic research involving the triangulation of data, and investigation of contextual and personality factors in the mediation of placebo responses may help to advance knowledge in this area.
Access options
Buy single article
Instant access to the full article PDF.
USD 49.95
Price excludes VAT (USA)
Tax calculation will be finalised during checkout.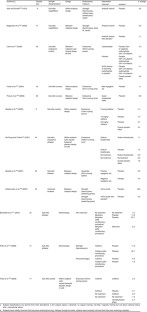 References
Di Blasi Z. The placebo effect: the crack in the biomedical box. Psychologist 2003; 16 (Pt 2): 72–5

Ogden J. Health psychology. Berkshire (UK): Open University Press, 2004

Taylor SE. Health psychology. New York: McGraw-Hill, 2003

Ader R, Cohen N. Psychoneuroimmunology: conditioning and stress. Annu Rev Psychol 1993; 44: 53–5

dela Fuente-Fernández R, Phillips AG, Zamburlini M, et al. Dopamine release in human ventral striatum and expectation of reward. Behav Brain Res 2002; 136 (Pt 2): 359–63

Yang EV, Bane CM, MacCallum RC, et al. Stress-related modulation of matrix metalloproteinase expression. J Neuroimmunol 2002; 133 (Pt 1-2): 144–50

Clark VR, Hopkins WG, Hawley JA, et al. Placebo effect of carbohydrate feeding during a 40-km cycling time trial. Med Sci Sports Exerc 2000; 32: 1642–7

McGuire WJ. The nature of attitudes and attitudes change. In: Lindzey G, Aronson E, editors. The handbook of social psychology, vol. III. Reading (MA): Addison-Wesley, 1969: 136–314

Price DD, Finniss DG, Benedetti F. A comprehensive review of the placebo effect: recent advances and current thought. Annu Rev Psychol 2008 Jan 59 [online]. Available from URL: http://arjournals.annualreviews.org/action/showJournals [Accessed 2008 Feb 10]

Evans D. Placebo: the belief effect. London: HarperCollins, 2003

Bonci L. Nutritional ergogenics: performance enhancers vs. the placebo effect indications and contraindications. Proceedings of the National Athletic Trainers' Association. 49th Annual Meeting and Clinical Symposia; 1998 Jun 17–20, Baltimore (MA). Champaign (IL): Human Kinetics, 1998: 270–2

Yesalis CE, Bahrke MS. Anabolic-androgenic steroids: current issues. Sports Med 1995; 19: 326–40

Gutirrez-Sancho O, Moncada-Jimenez J, Robinson E, et al. The effects of creatine supplementation on biochemical, body composition, and performance outcomes in humans:a meta-analysis. Int J Appl Sports Sci 2006; 18 (Pt 2): 12–38

Shephard RJ. Vitamin E and athletic performance. J Sports Med 1983; 23: 461–70

Kerr IL. Mouth guards for the prevention of injuries in contact sports. Sports Med 1986 Nov-Dec; 3 (Pt 6): 415–27

Brolinson PG. Precompetition manipulation: placebo or performance enhancer? Clin J Sport Med 2003 Mar; 13 (Pt 2): 69–70

Liggett DR. Sports hypnosis. Champaign (IL): Human Kinetics, 2000

Aragon-Vargas LF. Effects of fasting on endurance exercise. Sports Med 1993; 16: 255–65

Hinton ER, Taylor S. Does placebo response mediate runner's high? Percept Mot Skills 1986 June; 62 (Pt 3): 789–90

Vogt W. Breaking the chain: drugs and cycling, the true story (trans. William Fotherington). London: Random House, 1999

Gallagher H. On swimming. London: Pelham, 1970: 33–8

World champions or soccer cheats? The Daily Telegraph, United Kingdom [online]. Available from URL: http://www.dailytelegraph.com/worldchampionsorsoccercheats.htm [Accessed 2004 Apr 1]

Murphy MM, White RA. In the zone: transcendent experience in sport. New York: Penguin, 1995: 34–102

Beedie CJ. The placebo effect in competitive sport: qualitative data. J Sport Sci Med 2007; 6: 21–8

Burke LM, Hawley JA, Schabort EJ, et al. Carbohydrate loading failed to improve 100-km cycling performance in a placebo-controlled trial. J Appl Physiol 2000; 88: 1284–90

Sonetti DA, Wetter TJ, Pegelow DF, et al. Effects of respiratory muscle training versus placebo on endurance exercise performance. Respir Physiol 2001; 127 (Pt 2-3): 185–99

Hornery DJ, Papalia S, Mujika I, et al. Physiological and performance benefits of halftime cooling. J Sci Med Sport 2005 Mar; 8 (Pt 1): 15–25

McMurray RG, Wilson JR, Kitchell BS. The effects of fructose and glucose on high intensity endurance performance. Res Q Exerc Sport 1983; 54: 156–62

Sellwood KL, Brukner P, Williams D, et al. Ice-water immersion and delayed-onset muscle soreness: a randomised controlled trial. Br J Sports Med 2007; 41: 392–7

Reeser JC, Smith DT, Fischer V, et al. Static magnetic fields neither prevent nor diminish symptoms and signs of delayed onset muscle soreness. Arch Phys Med Rehabil 2005; 86 (Pt 3): 565–70

Moseley Jr JB, Wray NP, Kuykendall D, et al. Arthroscopic treatment of osteoarthritis of the knee: a prospective, randomized, placebo-controlled trial: results of a pilot study. Am J Sports Med 1996 Jan-Feb; 24 (Pt 1): 28–34

Porcari JP, Otto J, Felker H, et al. The placebo effect on exercise performance [abstract]. J Cardiopulmon Rehabil Prev 2006 Jul/Aug; 26 (Pt 4): 269

Ariel G, Saville W. Anabolic steroids: the physiological effects of placebos. Med Sci Sports Exerc 1972; 4: 124–6

Beedie CJ, Stuart EM, Coleman DA, et al. Placebo effect of caffeine in cycling performance. Med Sci Sports Exerc 2006; 38: 2159–64

Beedie CJ, Coleman DA, Foad AJ. Positive and negative placebo effects resulting from the deceptive administration of an ergogenic aid. Int J Sport Nutr Exerc Metab 2007; 17: 259–69

Foad AJ, Beedie CJ, Coleman DA. Pharmacological and psychological effects of caffeine ingestion in 40 km cycling performance. Med Sci Sports Exerc 2008; 40 (Pt 1): 158–65

Foster C, Felker H, Porcari JP, et al. The placebo effect on exercise performance [abstract]. Med Sci Sports Exerc 2004 May; 36 Suppl. 5: S171

Kalasountas V, Reed J, Fitzpatrick J. The effect of placebo-induced changes in expectancies on maximal force productionin college students. J Appl Sport Psychol 2007; 19 (Pt 1): 116–24

Maganaris CN, Collins D, Sharp M. Expectancy effects and strength training: do steroids make a difference? Sport Psychologist 2000; 14 (Pt 3): 272–8

McClung M, Collins D. "Because I know it will!": placebo effects of an ergogenic aid on athletic performance. J Sport Exerc Psychol 2007 Jun; 29 (Pt 3): 382–94

Benedetti F, Pollo A, Colloca L. Opioid-mediated placebo responses boost pain endurance and physical performance:is it doping in sport competitions? J Neurosci 2007 Oct; 27(Pt 44): 11934–9

Pollo A, Carlino E, Benedetti F. The top-down influence of ergogenic placebos on muscle work and fatigue. Eur J Neurosci 2008; 28: 379–88

Batterham AM, Hopkins WG. Making meaningful inferences about magnitudes. Int J Sport Physiol Perf 2006; 1: 50–7

Desharnais R, Jobin J, Cote C, et al. Aerobic exercise and the placebo effect: a controlled study. Psychosom Med 1993; 55 (Pt 2): 149–54

Marlatt GA, Rohsenow DJ. Cognitive processes in alcohol use: expectancy and the balanced placebo design. In: Mello N, editor. Advances in substance abuse (1). Greenwich (CT): JAI Press, 1980: 159–99

Beedie CJ, Foad AJ, Coleman DA. Identification of placebo responsive participants in 40 km cycling performance. J Sport Sci Med 2008; 7 (Pt 1): 166–75 [online]. Available from URL: http://www.jssm.org/vol7/n1/24/v7n1-24text.php [Accessed 2008 Apr 2]

Wilmert N, Porcari JP, Foster C, et al. The effects of oxygenated water on exercise physiology during incremental exercise and recovery. J Exerc Physiol 2002 Nov; 5 (Pt 4) [online]. Available from URL: http://faculty.css.edu/tboone2/asep/Porcari.pdf [Accessed 2007 Nov 8]

Porcari J, Foster C. Mind over body: ACE fitness matters 2006 May/June [online]. Available from URL:http://www.acefitness.org/getfit/PlaceboStudy2006.pdf[Accessed 2006 Dec 5]

Kirsch I, Weixel LJ. Double-blind versus deceptive administration of a placebo. Behav Neurosci 1988; 102 (Pt 22): 319–23

Fiorillo CD, Tobler PN, Schultz W. Discrete coding of reward probability and uncertainty by dopamine neurons. Science 2003; 299: 1898–902
Acknowledgements
No sources of funding were used to assist in the preparation of this review. The authors have no conflicts of interest that are directly relevant to the content of this review.
About this article
Cite this article
Beedie, C.J., Foad, A.J. The Placebo Effect in Sports Performance. Sports Med 39, 313–329 (2009). https://doi.org/10.2165/00007256-200939040-00004
Published:

Issue Date:

DOI: https://doi.org/10.2165/00007256-200939040-00004
Keywords
Placebo

Caffeine

Experimental Trial

Blood Lactate

Placebo Effect