Abstract
The chronic fatigue syndrome is characterised by a fatigue that is disproportionate to the intensity of effort that is undertaken, has persisted for 6 months or longer, and has no obvious cause. Unless there has been a long period of patient- or physician- imposed inactivity, objective data may show little reduction in muscle strength or peak aerobic power, but the affected individual avoids heavy activity. The study of aetiology and treatment has been hampered by the low disease prevalence (probably <0.1% of the general population), and (until recently) by a lack of clear and standardised diagnostic criteria. It is unclear how far the aetiology is similar for athletes and nonathletes. It appears that in top competitors, overtraining and/or a negative energy balance can be precipitating factors. A wide variety of other possible causes and/or precipitating factors have been cited in the general population, including psychological stress, disorders of personality and affect, dysfunction of the hypothalamic-pituitary-adrenal axis, hormonal imbalance, nutritional deficits, immune suppression or activation and chronic infection. However, none of these factors have been observed consistently. The prognosis is poor; often disability and impairment of athletic performance are prolonged. Prevention of overtraining by careful monitoring seems the most effective approach in athletes. In those where the condition is established, treatment should aim at breaking the vicious cycle of effort avoidance, deterioration in physical condition and an increase in fatigue through a combination of encouragement and a progressive exercise programme.
Access options
Buy single article
Instant access to the full article PDF.
USD 39.95
Price excludes VAT (USA)
Tax calculation will be finalised during checkout.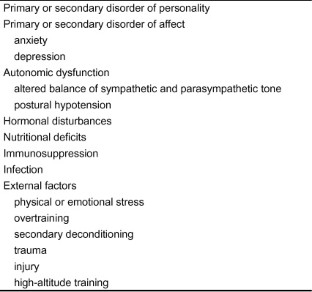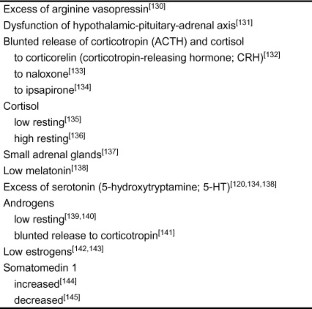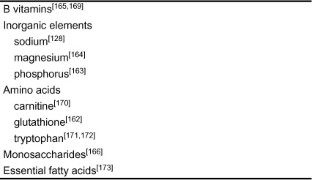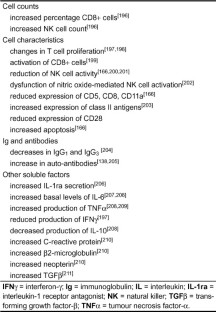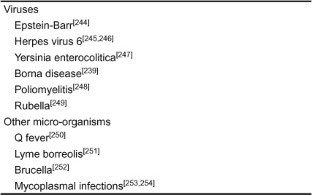 References
Bock GR, Whalan J. Chronic fatigue syndrome. CIBA Foundation Symposium 173; 1992 May; London. Chichester: John Wiley, 1993

Holmes GP, Kaplan JE, Schonberger LB, et al. Definition of the chronic fatigue syndrome [letter]. Ann Intern Med 1988; 109: 512–6

Komaroff AL, Buchwald D. Symptoms and signs of chronic fatigue syndrome. Rev Infect Dis 1991; 13 Suppl. 1: S8–S11

McCully KK, Sisto SA, Natelson BH. Use of exercise for treatment of chronic fatigue syndrome. Sports Med 1996; 21: 35–48

Royal College of Physicians, Psychiatrists & General Practitioners. Chronic fatigue syndrome. London: Royal College of Physicians, Psychiatrists & General Practitioners, 1996

Budgett R. Overtraining syndrome. Br J Sports Med 1990; 24:231–6

Kreider RB, Fry AC, O'Toole ML. Overtraining in sport. Champaign (IL): Human Kinetics Publishers, 1998

Verde T, Thomas S, Shephard RJ. Potential markers of heavy training in highly trained distance runners. Br J Sports Med 1992; 26: 167–75

Bailey DM, Davies B, Budgett R, et al. Recovery from infectious mononucleosis after altitude training in an elite middle distance runner. Br J Sports Med 1997; 31: 153–8

Mafulli N, Testa V, Capasso G. Post-viral fatigue syndrome: a longitudinal assessment in varsity athletes. J Sports Med Phys Fitness 1993; 33: 392–9

Rowbottom DG, Keast D, Green S, et al. The case history of an elite ultra-endurance athlete cyclist who developed chronic fatigue syndrome. Med Sci Sports Exerc 1998; 30: 1345–8

Abbey SE, Garfinkel PE. Chronic fatigue syndrome and depression: cause, effect, or covariate? Rev Infect Dis 1991; 13 Suppl. 1: S73–S83

Zhang Q, Zhou XD, Denny T, et al. Changes in immune parameters seen in Gulf War veterans but not in civilians with chronic fatigue syndrome. Clin Diagn Lab Immunol 1999; 6: 6–13

Salit IE. Precipitating factors for the chronic fatigue syndrome. J Psychiatr Res 1997; 31: 59–65

Glaser R, Kiecolt-Glaser JK. Stress-associated immune modulation: relevance to viral infections and chronic fatigue syndrome. Am J Med 1998; 105 Suppl. 3A: 35S-42S

Schluederberg A, Strauss SE, Peterson P, et al. NIH Conference: Chronic fatigue syndrome: definition and medical outcome assessment. Ann Intern Med 1992; 117: 325–31

Friedberg F, Dechene L, McKenzie MJ, et al. Symptom patterns in long-duration chronic fatigue syndrome. J Psychosom Res 2000; 48: 59–68

Zhang QW, Natelson BH, Ottenweller JE, et al. Chronic fatigue syndrome beginning suddenly occurs seasonally over the year. Chronobiol Int 2000; 17: 95–9

Klimas N, Salvato F, Morgan R, et al. Immunological abnormalities in chronic fatigue syndrome. J Clin Microbiol 1990; 28: 1403–10

Fry RW, Morton AR, Keast D. Overtraining syndrome and the chronic fatigue syndrome. N Z J Sports Med 1991; 19 (3):48–52

Dickinson CJ. Chronic fatigue syndrome: aetiological aspects. Eur J Clin Invest 1997; 27: 257–67

Evengard B, Schacterle RS, Komaroff AL. Chronic fatigue syndrome: new insights and old ignorance. J Int Med 1999; 246: 455–69

Goshorn RK. Chronic fatigue syndrome: a review for clinicians. Semin Neurol 1998; 18: 237–42

Dawson DM, Sabin TD. Chronic fatigue syndrome. Boston (MA): Little, Brown, 1993

Heyll U, Wachauf P, Senger V, et al. Definition of 'chronic fatigue syndrome' (CFS) [in German]. Med Klinik 1997; 92: 221–7

Jain SS, DeLisa JA. Chronic fatigue syndrome: a literature review from a physiatric perspective. Am J Phys Med Rehabil 1998; 77: 160–7

Johnson SK, DeLuca J, Natelson BH. Chronic fatigue syndrome: reviewing the research findings. Ann Behav Med 1999; 21: 258–71

Kakumanu S, Yeager M, Craig TJ. Chronic fatigue syndrome. J Am Osteopath Assoc 1999; 99 (10 Suppl. Pt 1): S1–S5

Marshall GS. Report of a workshop on the epidemiology, natural history, and pathogenesis of chronic fatigue syndrome in adolescents. J Pediatr 1999; 134: 395–405

Wessely S. Chronic fatigue syndrome: a 20th century illness. Scand J Work Environ Health 1997; 23 Suppl. 3: 17–34

Joyce J, Rabe-Hesketh S, Wessely S. Reviewing the reviews: the example of chronic fatigue syndrome. JAMA 1998; 280: 264–6

van der Meer JW. Chronic fatigue syndrome [in Dutch]. Ned Tijdschr Geneeskd 1997; 141: 1507–9

Fuller NS, Morrison RE. Chronic fatigue syndrome: helping patients cope with this enigmatic illness. Postgrad Med 1998; 103: 179–84

Nisenbaum R, Reyes M, Mawle AC, et al. Factor analysis of unexplained severe fatigue and interrelated symptoms: overlap with criteria for chronic fatigue syndrome. Am J Epidemiol 1998; 148: 72–7

Fry RW, Morton AR, Keast DW. Overtraining in athletes: an update. Sports Med 1991; 12: 32–65

Derman W, Schwellnus MP, Lambert MI, et al. The 'worn-out' athlete: a clinical approach to chronic fatigue in athletes. J Sports Sci 1997; 15: 341–51

Aaron LA, Burke MM, Buchwald D. Overlapping conditions among patients with chronic fatigue syndrome, fibromyalgia, and temporomandibular disorder. Arch Int Med 2000; 160: 221–7

Breau LM, McGrath PJ, Ju LH. Review of juvenile primary fibromyalgia and chronic fatigue syndrome. J Dev Behav Pediatr 1999; 20: 278–88

White KP, Speechley M, Harth M, et al. Co-existence of chronic fatigue syndrome with fibromyalgia syndrome in the general population: a controlled study. Scand J Rheumatol 2000; 29:44–51

Evengard B, Nilsson CG, Lindh G, et al. Chronic fatigue syndrome differs from fibromyalgia: no evidence for elevated substance P levels in cerebrospinal fluid of patients with chronic fatigue syndrome. Pain 1998; 78: 153–5

Sharpe M, Archard L, Bantavala J, et al. Chronic fatigue syndrome: guidelines for research. J R Soc Med 1991; 84: 118–21

Fukuda K, Straus SE, Hickie I, et al. Chronic fatigue syndrome: a comprehensive approach to its definition and study. Ann Intern Med 1994; 121: 953–8

Jason LA, Richman JA, Friedberg F, et al. Politics, science, and the emergence of a new disease: the case of chronic fatigue syndrome. Am Psychol 1998; 52: 973–83

Arpino C, Carrieri MP, Valesini G, et al. Idiopathic chronic fatigue and chronic fatigue syndrome: a comparison of two case-definitions. Ann Ist Super Sanita 1999; 35: 435–41

Kawakami N, Iwata N, Fujihara S, et al. Prevalence of chronic fatigue syndrome in a community population in Japan. Tohoku J Exp Med 1998; 186: 33–41

Levine PH. Epidemiological advances in chronic fatigue syndrome. J Psychiatr Res 1997; 31: 7–18

Steele L, Dobbins JG, Fukuda K, et al. The epidemiology of chronic fatigue in San Francisco. Am J Med 1998; 105 (3A): 83S-90S

Chester AC. Chronic fatigue syndrome criteria in patients with other forms of unexplained chronic fatigue. J Psychiatr Res 1997; 31: 45–50

Lee S, Yu H, Wing Y, et al. Psychiatric morbidity and illness experience of primary care patients with chronic fatigue in Hong Kong. Am J Psychiatr 2000; 157: 380–4

Jason LA, Richman JA, Rademaker AW et al. A community-based study of chronic fatigue syndrome. Arch Int Med 1999; 159:2129–37

Versluis RG, de Waal MW, Opmeer C, et al. Prevalence of chronic fatigue in 4 family practices in Leiden [in Dutch]. Ned Tijdschr Geneeskd 1997; 141: 1523–6

Bazelmans E, Vercoulen JH, Galama JM, et al. Prevalence of chronic fatigue syndrome and primary fibromyalgia syndrome in the Netherlands [in Dutch]. Ned Tijdschr Geneeskd 1997; 141: 1520–3

Pagani M, Lucini D. Chronic fatigue syndrome: a hypothesis focusing on the autonomic nervous system. Clin Sci 1999; 96: 117–25

Jason LA, Wagner L, Rosenthal S, et al. Estimating the prevalence of chronic fatigue syndrome among nurses. Am J Med 1998; 105 (3A): 91S-93S

Wessely S, Chalder T, Hirsch S, et al. The prevalence and morbidity of chronic fatigue and chronic fatigue syndrome: a prospective primary care study. Am J Public Health 1997; 87: 1449–55

Vercoulen H, Swanink CM, Galama JM, et al. The persistence of fatigue in chronic fatigue syndrome and multiple sclerosis: development of a model. J Psychosom Res 1998; 45: 507–17

Vercoulen JH, Bazelmans E, Swanink CM, et al. Physical activity in chronic fatigue syndrome: assessment and its role in fatigue. J Psychiatr Res 1997; 31: 661–73

Clapp LL, Richardson MT, Smith JF, et al. Acute effects of thirty minutes of light-intensity, intermittent exercise on patients with chronic fatigue syndrome. Phys Ther 1999; 79:749–56

Mullis R, Campbell IT, Wearden AJ, et al. Prediction of peak oxygen uptake in chronic fatigue syndrome. Br J Sports Med 1999; 33: 352–6

Sisto SA, Tapp WN, LaManca JJ, et al. Physical activity before and after exercise in women with chronic fatigue syndrome. Q J Med 1998; 91: 465–73

Lloyd A, Gandevia S, Hale J. Muscle performance, voluntary activation, twitch properties and perceived effort in normal subjects and patients with the chronic fatigue syndrome. Brain 1991; 114:85–98

Stokes MJ, Cooper RG, Edwards RH. Normal muscle strength and fatigability in patients with effort syndrome. BMJ 1988; 297:1014–17

De Lorenzo F, Xiao H, Mukherjee M, et al. Chronic fatigue syndrome: physical and cardiovascular deconditioning. Q J Med 1998; 91: 475–81

Peterson PK, Sirr S, Grammith FC, et al. Effects of mild exercise on cytokines and cerebral blood flow in chronic fatigue syndrome patients. Clin Diagn Lab Immunol 1994; 1: 222–6

Lloyd A, Gandevia S, Brockman A, et al. Cytokine production and fatigue in patients with chronic fatigue syndrome and healthy control subjects in response to exercise. Clin Infect Dis 1994; 18 Suppl.: S142–S146

Saggini R, Pizzigallo E, Vecchiet J, et al. Alteration of spatial-temporal parameters of gait in chronic fatigue syndrome patients. J Neurol Sci 1998; 154: 18–25

Gordon R, Michalewski HJ, Nguyen T, et al. Cortical motor potential alterations in chronic fatigue syndrome. Int J Mol Med 1999; 4: 493–9

LaManca JJ, Sisto SA, DeLuca J, et al. Influence of exhaustive treadmill exercise on cognitive functioning in chronic fatigue syndrome. Am J Med 1998; 105 (3A): 598–658

Marshall PS, Forstot M, Callies A, et al. Cognitive slowing and working memory difficulties in chronic fatigue syndrome. Psychosom Med 1997; 59: 58–66

Block W, Traber F, Kuhl CK, et al. 31P-mr spectroscopy of peripheral skeletal musculature under load: demonstration of normal energy metabolism compared with metabolic muscle diseases [in German]. Rofo Fortschr Geb Rontgenstr Neuen Bildgen Verfahr 1998; 168: 250–7

McCully KK, Natelson BH. Impaired oxygen delivery to muscle in chronic fatigue syndrome. Clin Sci 1999; 97: 611–3

Lane RJ, Barrett MC, Taylor DJ, et al. Heterogeneity in chronic fatigue syndrome: evidence from magnetic resonance spectroscopy of muscle. Neuromuscular Disord 1998; 8: 204–9

Lane RJ, Barrett MC, Woodrow D, et al. Muscle fibre characteristics and lactate responses to exercise in chronic fatigue syndrome. J Neurol Neurosurg Psychiatr 1998; 64: 362–7

Sisto SA, LaManca J, Cordero DL, et al. Metabolic and cardiovascular effects of a progressive exercise test in patients with chronic fatigue syndrome. Am J Med 1996; 100: 634–40

Blackwood SK, MacHale SM, Power MJ, et al. Effects of exercise on cognitive and motor function in chronic fatigue syndrome and depression. J Neurol Neurosurg Psychiatr 1998; 65: 541–6

Fischler B, Dendale P, Michiels V, et al. Physical fatigability and exercise capacity in chronic fatigue syndrome: association with disability, somatization and psychopathology. J Psychosom Res 1997; 42: 369–78

Wood B, Wessely S. Personality and social attitudes in chronic fatigue syndrome. J Psychosom Res 1999; 47: 385–97

Blenkiron P, Edwards R, Lynch S. Associations between perfectionism, mood and fatigue in chronic fatigue syndrome: a pilot study. J Nerv Ment Dis 1999; 187: 566–70

Buckley L, MacHale SM, Cavanagh JT, et al. Personality dimensions in chronic fatigue syndrome and depression. J Psychosom Res 1999; 46: 395–400

Christodoulou C, Deluca J, Johnson SK, et al. Examination of Cloninger's basic dimensions of personality in fatiguing illness: chronic fatigue syndrome and multiple sclerosis. J Psychosom Res 1999; 47: 597–607

Deale A, Chalder T, Wessely S. Illness beliefs and treatment outcome in chronic fatigue syndrome. J Psychosom Res 1998; 45 (1 Spec No.): 77–83

Ray C, Jefferies S, Weir WR. Coping and other predictors of outcome in chronic fatigue syndrome: a 1-year follow-up. J Psychosom Res 1997; 43: 405–15

Brunello N, Akiskal H, Boyer P, et al. Dysthymia: clinical picture, extent of overlap with chronic fatigue syndrome, neuropharmacologic considerations, and new therapeutic vistas. J Affect Disord 1999; 52: 275–90

Findley JC, Kerns R, Weinberg LD, et al. Self-efficacy as a psychological moderator of chronic fatigue syndrome. J Behav Med 1998; 21: 351–62

DeLuca J, Johnson SK, Ellis SP, et al. Sudden vs. gradual onset of chronic fatigue syndrome differentiates individuals on cognitive and psychiatric measures. J Psychiatr Res 1997; 31: 83–90

Morriss RK, Ahmed M, Wearden AJ, et al. The role of depression in pain, psychophysiological syndromes and medically unexplained symptoms associated with chronic fatigue syndrome. J Affect Disord 1999; 55: 143–8

American Psychological Association. Diagnostic and Statistical Manual of Mental Diseases (DSM-III-R). 3rd rev. ed. Washington, DC: American Psychological Association, 1987

Fischler B, Cluydts R, De Gucht Y, et al. Generalized anxiety disorder in chronic fatigue syndrome. Acta Psychiatr Scand 1997; 95: 405–13

Garralda E, Rangel L, Levin M, et al. Psychiatric adjustment in adolescents with a history of chronic fatigue syndrome. J Am Acad Child Adolesc Psychiatr 1999; 38: 1515–21

Terman M, Levine SM, Terman JS, et al. Chronic fatigue syndrome and seasonal affective disorder: comorbidity, diagnostic overlap, and implications for treatment. Am J Med 1998; 105 (3A): 115S-24S

van der Linden G, Chalder T, Hickie I, et al. Fatigue and psychiatric disorder: different or the same? Psychol Med 1999; 29: 863–8

Koschera A, Hickie I, Hadzi-Pavlovic D, et al. Prolonged fatigue, anxiety and depression: exploring relationships in a primary care sample. Austr N Z J Psychiatr 1999; 33: 545–52

Theorell T, Blomkvist V, Lindh G, et al. Critical life events, infections and symptoms during the year preceding chronic fatigue syndrome (CFS): an examination of CFS patients and subjects with a nonspecific life crisis. Psychosom Med 1999; 61: 304–10

Vollmer-Conna U, Wakefield D, Lloyd A, et al. Cognitive deficits in patients suffering from chronic fatigue syndrome, acute infective illness or depression. Br J Psychiatr 1997; 171: 377–81

DeLuca J, Johnson SK, Ellis SP, et al. Cognitive functioning is impaired in patients with chronic fatigue syndrome devoid of psychiatric disease. J Neurol Neurosurg Psychiatr 1997; 62: 151–5

Christodoulou C, DeLuca J, Lange G, et al. Relation between neuropsychological impairment and functional disability in patients with chronic fatigue syndrome. J Neurol Neurosurg Psychiatr 1998; 64: 431–4

Smith AP, Borysiewicz L, PollockJ, et al. Acute fatigue in chronic fatigue syndrome patients. Psychol Med 1999; 29: 283–90

Michiels V, Cluydts R, Fischler B. Attention and verbal learning in patients with chronic fatigue syndrome. J Int Neuropsychol See 1998; 4: 456–66

Servatius RJ, Tapp WN, Bergen MT, et al. Impaired associative learning in chronic fatigue syndrome. Neuroreport 1998; 9: 1153–7

Tiersky LA, Johnson SK, Lamge G, et al. Neuropsychology of chronic fatigue syndrome: a critical review. J Clin Exp Neuropsychol 1997; 19: 560–86

Vercoulen JH, Bazelmans E, Swanink CM, et al. Evaluating neuropsychologic impairment in chronic fatigue syndrome. J Clin Exp Neuropsychol 1998; 20: 144–56

Kane RL, Gantz NM, DiPino RK. Neuropsychological and psychological functioning in chronic fatigue syndrome. Neuropsychiatr Neuropsychol Behav Neurol 1997; 10: 25–31

Wearden A, Appleby L. Cognitive performance and complaints of cognitive impairment in chronic fatigue syndrome. Psychol Med 1997; 27: 81–90

Michiels V, de Gucht V, Cluydts R, et al. Attention and information processing efficiency in patients with chronic fatigue syndrome. J Clin Exp Neuropsychol 1999; 21: 709–29

Bompa T. Theory and methodology of training. Dubuque (IA): Kendall/Hunt Publishing, 1983

Kindermann W. Overtraining: an expression of faulty regulated development. Dtsche Z Sportmed 1986; 37: 238–45

Lehmann M, Foster C, Netzer N, et al. Physiological responses to short- and long-term overtraining in endurance athletes. In: Kreider RB, Fry AC, O'Toole ML, editors. Overtraining in Sport. Champaign (IL): Human Kinetics, 1998: 19–46

Freeman R, Komaroff AL. Does the chronic fatigue syndrome involve the autonomic nervous system? Am J Med 1997; 102: 357–64

Smit AA, Bolweg NM, Lenders JW, et al. No strong evidence of disturbed regulation of blood pressure in chronic fatigue syndrome. Ned Tijdschr Geneeskd 1998; 142: 625–8

Soetekouw PM, Lenders JW, Bleijenberg G, et al. Autonomic function in patients with chronic fatigue syndrome. Clin Auton Res 1999; 9: 334–40

Shephard RJ. Exercise and relaxation in health promotion. Sports Med 1997; 23: 211–7

De Becker P, Dendale P, De Meirleir K, et al. Autonomic testing in patients with chronic fatigue syndrome. Am J Med 1998; 105 (3A): 22S-6S

Duprez DA, De Buyzere ML, Drieghe B, et al. Long- and short-term blood pressure and R-R interval variability and psychosomatic distress in chronic fatigue syndrome. Clin Sci 1999; 94: 57–63

Yataco A, Talo H, Rowe P, et al. Comparison of heart rate variability in patients with chronic fatigue syndrome and controls. Clin Auton Res 1997; 7: 293–7

Streeten DH, Anderson GH. The role of delayed orthostatic hypotension in the pathogenesis of chronic fatigue. Clin Auton Res 1998; 8: 119–24

Schondorf R, Freeman R. The importance of orthostatic intolerance in the chronic fatigue syndrome. Am J Med Sci 1999; 317: 117–23

Rowe PC, Calkins H. Neurally-mediated hypotension and chronic fatigue syndrome. Am J Med 1998; 105 (3A): 15S-21S

Wilke WS, Fouad-Tarazi FM, Cash JM, et al. The connection between chronic fatigue syndrome and neurally mediated hypotension. Cleve Clin J Med 1998; 65: 261–6

Demitrack MA, Dale JK, Straus SE, et al. Evidence for impaired activation of the hypothalamic-pituitary-adrenal axis in patients with chronic fatigue syndrome. J Clin Endocrinol Metab 1991; 73: 1–10

Demitrack MA. Neuroendocrine correlates of chronic fatigue syndrome: a brief review. J Psychiatr Res 1997; 31: 69–82

Demitrack MA, Crofford LJ. Evidence for and pathophysiologic implications of hypothalamic-pituitary-adrenal axis dysregulation in fibromyalgia and chronic fatigue syndrome. Ann N Y Acad Sci 1998; 840: 684–97

Rowe PC, Barron DF, Calkins H, et al. Orthostatic intolerance and chronic fatigue syndrome associated with Ehlers-Danlos Syndrome. J Pediatr 1999; 135: 494–9

van de Luit L, van der Meulen J, Cleophas TJ, et al. Amplified amplitude of circadian rhythms and nighttime hypotension in patients with chronic fatigue syndrome: improvement by inopamil but not by melatonin. Angiol 1998; 49: 903–8

Stewart JM, Gewitz MH, Weldon A, et al. Patterns of orthostatic intolerance: the orthostatic tachycardia syndrome and adolescent chronic fatigue. J Pediatr 1999; 135: 218–25

Stewart JM, Gewitz MH, Weldon A, et al. Orthostatic intolerance in adolescent chronic fatigue syndrome. Pediatrics 1999; 103: 116–21

LaManca JJ, Peckerman A, Walker J, et al. Cardiovascular response during head-up tilt in chronic fatigue syndrome. Clin Physiol 1999; 19: 111–20

Schondorf R, Benoit J, Wein T, et al. Orthostatic intolerance in the chronic fatigue syndrome. J Auton New Syst 1999; 75: 192–201

De Lorenzo F, Hargreaves J, Kakkar VV. Pathogenesis and management of delayed orthostatic hypotension in patients with chronic fatigue syndrome. Clin Auton Res 1997; 7: 185–90

Shephard RJ. Physiology and biochemistry of exercise. New York (NY): Praeger Publications, 1982

Peroutka SJ. Chronic fatigue disorders: an inappropriate response to arginine vasopressin? Med Hypotheses 1998; 50: 521–3

Heim C, Ehlert U, Hellhammer DH. The potential role of hypocortisolism in the pathophysiology of stress-related bodily disorders. Psychoneuroendocrinology 2000; 25:1–35

Scott LV, Medbak S, Dinan TG. Blunted adrenocorticotropin and cortisol responses to cortico-tropin-releasing hormone stimulation in chronic fatigue syndrome. Acta Psychiatr Scand 1998; 97: 450–7

Scott LV, Burnett F, Medbak S, et al. Naloxone-mediated activation of the hypothalamic-pituitary-adrenal axis in chronic fatigue syndrome. Psychol Med 1998; 28: 285–93

Dinan TG, Majeed T, Lavelle E, et al. Blunted serotonin-mediated activation of the hypothalamic-pituitary-adrenal axis in chronic fatigue syndrome. Psychoneuroendocrinology 1997; 22: 261–7

Strickland P, Morriss R, Wearden A, et al. A comparison of salivary cortisol in chronic fatigue syndrome, community depression and healthy controls. J Affect Disord 1998; 47: 191–4

Wood B, Wessely S, Papadopoulos A, et al. Salivary cortisol profiles in chronic fatigue syndrome. Neuropsychobiology 1998; 37: 1–4

Scott LV, Teh J, Reznek R, et al. Small adrenal glands in chronic fatigue syndrome: a preliminary computer tomography study. Psychoneuroendocrinology 1999;24:759–68

Sterzl I, Fucikova T, Hrda P, et al. The fatigue syndrome in autoimmune thyroiditis with polyglandular activation of autoimmunity. Vnitrni Lekarstvi 1998; 44: 456–60

Kuratsune H, Yamaguti K, Sawada M, et al. Dehydroepiandrosterone sulfate deficiency in chronic fatigue syndrome. Int J Mol Med 1998; 1: 143–6

Scott LV, Salahuddin F, Cooney J, et al. Differences in adrenal steroid profile in chronic fatigue syndrome, in depression and in health. J Affect Disord 1999; 54: 129–37

De Becker P, De Meirleir K, Joos E, et al. Dehydroepiandrosterone (DHEA) response to i.v. ACTH in patients with chronic fatigue syndrome. Horm Metabol Res 1999; 31: 18–21

Harlow BL, Signorello LB, Hall JE, et al. Reproductive correlates of chronic fatigue syndrome. Am J Med 1998; 105 (3A): 94S-9S

Panay N, Studd JW. The psychotherapeutic effect of estrogens. Gynecol Endocrinol 1998; 12: 353–65

Bennett AL, Mayes DM, Fagioloi LR, et al. Somatomedin C (insulin-like growth factor I) levels in patients with chronic fatigue syndrome. J Psychiatr Res 1997; 31: 91–6

Allain TJ, Bearn JA, Coskeran P, et al. Changes in growth hormone, insulin, insulin like growth factors (IGFs), and IGF-binding protein-1 in chronic fatigue syndrome. Biol Psychiatr 1997; 41: 567–73

Selye H. A syndrome produced by diverse nocuous agents. Nature 1936; 138: 32

Shephard RJ. Fitness and health in industry. Basel: S. Karger, 1986

Hooper SL, Mackinnon LT, Howard A, et al. Markers for monitoring over-training and recovery. Med Sci Sports Exerc 1995; 27: 106–12

O'Connor PJ, Morgan WP, Raglin JS, et al. Mood state and salivary cortisol levels following overtraining in female swimmers. Psychoneuroendocrinology 1989; 14: 303–10

Scott LV, Dinan TG. Urinary free cortisol excretion in chronic fatigue syndrome, major depression and in healthy volunteers. J Affect Disord 1998; 47: 49–54

Young AH, Sharpe M, Clements A, et al. Basal activity of the hypothalamic-pituitary-adrenal axis in patients with the chronic fatigue syndrome (neurasthenia). Biol Psychiatr 1998; 43: 236–7

MacHale SM, Cavanagh JT, Bennie J, et al. Diurnal variation of adrenocortical activity in chronic fatigue syndrome. Neuropsychobiology 1998;38: 213–7

Handles DL, Nutter D, Gershtenson J, et al. Core body temperature is normal in chronic fatigue syndrome. Biol Psychiatr 1998; 43: 293–302

Cleare AJ, Heap E, Malhi GS, et al. Low-dose hydrocortisone in chronic fatigue syndrome: a randomized crossover trial. Lancet 1999; 353: 455–8

McKenzie R, O'Fallon A, Dale J, et al. Low-dose hydrocortisone for treatment of chronic fatigue syndrome: a randomized controlled trial. JAMA 1998; 280: 1061–6

Prior J-L. Exercise-related adaptations and the health of men and women. In: Bouchard C, Shephard RJ, Stephens T, et al., editors. Exercise, fitness and health. Champaign (IL): Human Kinetics, 1990: 661–75

Aakvaag A. Hormonal changes in serum in young men during prolonged physical strain. Eur J Appl Physiol 1978; 39: 283–91

Urhausen A. Behaviour of testosterone, SHBG, and cortisol before and after a triathlon competition. Int J Sports Med 1987; 8: 305–8

Wade CE, Claybaugh JR. Plasma renin activity, vasopressin concentration and urinary excretory responses to exercise in men. J Appl Physiol 1980; 49: 930–6

Reilly T, Atkinson G, Waterhouse J. Endurance performers and time-zone shifts. In: Shephard RJ, Åstrand PO, editor. Endurance in sport. Oxford: Blackwell Scientific Publications, 2000: 639–50

Korszun A, Sackett-Lundeen L, Papadopoulos E, et al. Melatonin levels in women with fibromyalgia and chronic fatigue syndrome. J Rheumatol 1999; 26: 2675–80

Bounous G, Molson J. Competition for glutathione precursors between the immune system and the skeletal muscle: pathogenesis of chronic fatigue syndrome. Med Hypotheses 1999; 53: 347–9

De Lorenzo F, Hargreaves J, Kakkar VV. Phosphate diabetes in patients with chronic fatigue syndrome. Postgrad Med J 1998; 74:229–32

Durlach J, Bac P, Durlach V, et al. Neurotic, neuromuscular and autonomic nervous form of magnesium imbalance. Magnesium Res 1997; 10: 169–95

Heap LC, Peters TJ, Wessely S. Vitamin B status in patients with chronic fatigue syndrome. J R Soc Med 1999; 92: 183–85

See DM, Cimoch P, Chou S, et al. The in vitro immunomodulatory effects of glyconutrients on peripheral blood mononuclear cells of patients with chronic fatigue syndrome. Integr Physiol Behav Sci 1998; 33: 280–7

Warren G, McKendrick M, Peet M. The role of essential fatty acids in chronic fatigue syndrome: a case-controlled study of red-cell membrane essential fatty acids (EFA) and a placebo controlled treatment study with high doses of EFA. Acta Neurol Scand 1999; 99: 112–6

Werbach MR. Nutritional strategies for treating chronic fatigue syndrome. Altern Med Rev 2000; 5: 93–108

Regland B, Andersson M, Abrahamsson L, et al. Increased concentrations of homocysteine in the cerebrospinal fluid in patients with fibromyalgia and chronic fatigue syndrome. Scand J Rheumatol 1997; 26: 301–7

Kuratsune H, Yamaguti K, Lindh G, et al. Low levels of serum acylcamitine in chronic fatigue syndrome and chronic hepatitis C, but not seen in other diseases. Int J Mol Med 1998; 2: 51–6

Blomstrand E, Hassmen P, Ek S, et al. Influence of ingesting a solution of branched-chain amino acids on perceived exertion during exercise. Acta Physiol Scand 1997; 159: 41–9

Castell LM, Yamamoto T, Phoenix J, et al. The role of tryptophan in fatigue in different conditions of stress. Adv Exp Med Biol 1999; 467: 697–704

Behan PO, Behan WM, Horrobin D. Effect of high doses of essential fatty acids on the postviral fatigue syndrome. Acta Neurol Scand 1990; 82: 209–16

Dykman KD, Tone C, Ford C, et al. The effects of nutritional supplements on the symptoms of fibromyalgia and chronic fatigue syndrome. Integr Physiol Behav Sci 1998; 33: 61–71

Van Erp-Baart AMJ, Saris WMH, Binkhorst RA, et al. Nationwide survey on nutritional habits in elite athletes. Part II: mineral and vitamin intake. Int J Sports Med 1989; 10 Suppl. 1: S11–S16

Deuster PA, Kyle SB, Moser PB, et al. Nutritional survey of highly trained women runners. Am J Clin Nutr 1986; 45: 954–62

Loosli AR, Benson J, Gillien DM, et al. Nutrition habits and knowledge in competitive adolescent female gymnasts. Phys Sportsmed 1986; 14: 118–30

Moffatt RJ. Dietary status of elite female high school gymnasts: inadequacy of vitamin and mineral intake. J Am Diet Assoc 1984; 84: 1361–3

Newsholme EA. Biochemical mechanisms to explain immunesuppression in well-trained and overtrained athletes. Int J Sports Med 1994; 15 Suppl. 3: S142–S147

Kreider RB. Central fatigue hypothesis and overtraining. In: Kreider RB, Fry AC, O'Toole ML, editor. Overtraining in sport. Champaign (IL): Human Kinetics, 1998: 309–31

Davis JM. Carbohydrates, branch-chained amino acids, and endurance: the central fatigue hypothesis. Int J Sport Nutr 1995; 5 Suppl.: S29–S38

Wagenmakers AJM, Bechers EJ, Brouns F, et al. Carbohydrate supplementation, glycogen depletion, and amino acid metabolism during exercise. Am J Physiol 1991; 260: E883-E890

Blomstrand E, Hassmen P, Newsholme E. Effect of branchchain amino acid supplementation on mental performance. Acta Physiol Scand 1991; 143: 225–6

Muller EE, Branbilla F, Cavagnini F, et al. Slight effect of L-tryptophan on growth hormone release in normal human subjects. J Clin Endocrinol Metab 1974; 39: 1–4

Teman AJ, Hairline B. Eosinophilia-myalgia syndrome: athletes should discard dietary L-tryptophan. Phys Sportsmed 1991; 19 (2): 80–82; 84; 86

Shephard RJ, Shek PN. Heavy exercise, nutrition and immune function: is there a connection? Int J Sports Med 1995; 16:491–7

Rohde T, MacLean DA, Pedersen BK. Effect of glutamine supplementation on changes in the immune system induced by repeated exercise. Med Sci Sports Exerc 1998; 30: 856–62

Brenner IKM, Shek PN, Shephard RJ. Infection in athletes. Sports Med 1994; 17: 86–107

Nieman DC. Exercise and resistance to infection. Can J Physiol Pharmacol 1998; 76: 573–80

Shephard RJ, Shek PN. Infectious diseases in athletes: new interest for an old problem. J Sports Med Phys Fitness 1994; 34: 11–22

Shephard RJ, Shek PN. Exercise, immunity and susceptibility to infection: a j-shaped relationship? Phys Sportsmed 1999; 27 (6): 47–71

Gibson H, Carroll N, Clague JE, et al. Exercise performance and fatigability in patient with chronic fatigue syndrome. J Neurol Neurosurg Psychiatr 1993; 56: 993–8

Komaroff AL. Clinic presentation of chronic fatigue syndrome. In: Bock GR, Whalan J, editors. Chronic fatigue syndrome. CIBA Foundation Symposium 173; 1992 May; London. Chichester: John Wiley, 1993: 43–61

Meehan RT, Duncan U, Neale LS, et al. Operation Everest 2: alterations in the immune system at high altitudes. J Clin Immunol 1988; 8: 397–406

Shephard RJ. Immune changes induced by exercise in an adverse environment. Can J Physiol Pharmacol 1998; 76: 539–46

Peakman M, Deale A, Field R, et al. Clinical improvement in chronic fatigue syndrome is not associated with lymphocyte subsets of function or activation. Clin Immunol Immunopathol 1997; 82: 83–91

Visser J, Blauw B, Hinloopen B, et al. CD4 T lymphocytes from patients with chronic fatigue syndrome have decreased interferon-gamma production and increased sensitivity to dexamethasone. J Infect Dis 1998; 177:451–4

Vedhara K, Llewelyn MB, Fox JD, et al. Consequences of live poliovirus vaccine administration in chronic fatigue syndrome. J Neuroimmunol 1997; 75: 183–95

Barker E, Fujimura SF, Fadem MB, et al. Immunological abnormalities associated with chronic fatigue syndrome. Clin Infect Dis 1994; 18 Suppl. 1: S136–S141

Levine PH, Whiteside TL, Friberg D, et al. Dysfunction of natural killer cell activity in a family with chronic fatigue syndrome. Clin Immunol Immunopathol 1998; 88: 96–104

Whiteside TL, Friberg D. Natural killer cells and natural killer cell activity in chronic fatigue syndrome. Am J Med 1998; 105 (3A): 27S-34S

Ogawa M, Nishiura T, Yoshimura M, et al. Decreased nitric oxide-mediated natural killer cell activation in chronic fatigue syndrome. Eur J Clin Invest 1998; 28: 937–43

Hassan IS, Bannister BA, Akbar A, et al. A study of the immunology of the chronic fatigue syndrome: correlation of immunologic parameters to health dysfunction. Clin Immunol Immunopathol 1998; 87: 60–7

Natelson BH, LaManca JJ, Denny TN, et al. Immunologic parameters in chronic fatigue syndrome, major depression, and multiple sclerosis. Am J Med 1998; 105 (3A): 43S-9S

von Mikecz A, Konstantinov K, Buchwald DS, et al. High frequency of autoantibodies to insoluble cellular antigens in patients with chronic fatigue syndrome. Arthritis Rheum 1997; 40:295–305

Cannon JG, Angel JB, Abad LW et al. Interleukin-1 beta, interleukin 1 receptor antagonist, and soluble interleukin-1 receptor type II secretion in chronic fatigue syndrome. J Clin Immunol 1997; 17: 253–61

Cannon JG, Angel JB, Ball RW et al. Acute phase responses and cytokine secretion in chronic fatigue syndrome. J Clin Immunol 1999; 19: 414–21

Gupta S, Aggarwal S, See D, et al. Cytokine production by adherent and non-adherent mononuclear cells in chronic fatigue syndrome. J Psychiatr Res 1997; 31: 149–56

Moss RB, Mercandetti A, Vojdani A. TNF-alpha and chronic fatigue syndrome. J Clin Immunol 1999; 19: 314–6

Buchwald D, Wener MH, Pearlman T, et al. Markers of inflammation and immune activation in chronic fatigue and chronic fatigue syndrome. J Rheumatol 1997; 24: 372–6

Bennett AL, Chao CC, Hu S, et al. Elevation of bioactive transforming growth factor-beta in serum from patients with chronic fatigue syndrome. J Clin Immunol 1997; 17: 160–6

Mawle AC, Nisenbaum R, Dobbins JG, et al. Immune responses associated with chronic fatigue syndrome: a case-control study. J Infect Dis 1997; 175: 136–41

LaManca JJ, Sisto SA, Zhou XD, et al. Immunological response in chronic fatigue syndrome following a graded exercise test to exhaustion. J Clin Immunol 1999; 19: 135–42

Shephard RJ. Physical activity, training and the immune response. Carmel (IN): Cooper Publications, 1997

Cannon JG, Angel JB, Abad LW, et al. Hormonal influences on stress-induced neutrophil mobilization in health and chronic fatigue syndrome. J Clin Immunol 1998; 18: 291–8

Kavelaars A, Kuis W, Knook L, et al. Disturbed neuroendocrine-immune interactions in chronic fatigue syndrome. J Clin Endocrinol Metab 2000; 85: 692–6

Vojdani A, Ghoneum M, Choppa PC, et al. Elevated apoptotic cell population in patients with chronic fatigue syndrome: the pivotal role of protein kinase RNA. J Int Med 1999; 242: 465–78

Vojdani A, Lapp CW. Interferon-induced proteins are elevated in blood samples of patients with chemically or virally induced chronic fatigue syndrome. Immunopharmacol Immunotoxicol 1999; 21: 175–202

Vojdani A, Choppa PC, Lapp CW. Downregulation of RNase L inhibitor correlates with upregulation of interferon-induced proteins (2–5A synthetase and RNase L) in patients with chronic fatigue immune dysfunction syndrome. J Clin Lab Immunol 1998; 50: 1–16

Conti F, Pittoni V, Sacerdote P, et al. Decreased immunoreactive beta-endorphin in mononuclear leucocytes from patients with chronic fatigue syndrome. Clin Exp Rheumatol 1998; 16:729–32

Shek PN, Shephard RJ. Physical exercise as a human model of limited inflammatory response. Can J Physiol Pharmacol 1998; 76: 589–97

Natelson BH, Denny T, Zhou XD, et al. Is depression associated with immune activation? J Affect Disord 1999; 53: 179–84

Moldoveanu AL, Shepard RJ, Slick PN. The physical response to physical activity and training. Sports Med 2001; 31 (2): 115–44

Vollmer-Conna U, Lloyd A, Hickie I, et al. Chronic fatigue syndrome: An immunological perspective. Austr N Z J Psychiatr 1998; 32: 523–7

Penttila IA, Harris RJ, Storm P, et al. Cytokine dysregulation in the post-Q-fever fatigue syndrome. Q J Med 1998; 91: 549–60

Gupta S, Aggarwal S, Starr A. Increased production of interleukin 6 by adherent and non-adherent mononuclear cells during 'natural fatigue' but not following 'experimental fatigue' in patients with chronic fatigue syndrome. Int J Mol Med 1999; 3: 209–13

Gannon GA, Rhind S, Shek PN, et al. Circulating levels of peripheral blood leukocytes and cytokines following competitive cycling. Can J Appl Physiol 1997; 22: 133–47

Richardson MT, Schuler PB, Westerfield RC, et al. Cytokine response to submaximal exercise in chronic fatigue immune dysfunction syndrome patients and sedentary controls [abstract]. Med Sci Sports Exerc 1994; 26: S47

Rowe KS. Double-blind randomized controlled trial to assess the efficacy of intravenous gamma globulin for the management of chronic fatigue syndrome in adolescents. J Psychiatr Res 1997; 31: 133–47

Vollmer-Conna U, Hickie I, Hadzi-Pavlovie D, et al. Intravenous immunoglobulin is ineffective in the treatment of patients with chronic fatigue syndrome. Am J Med 1997;103:38–43

Plioplys AV. Antimuscle and anti-CNS circulating antibodies in chronic fatigue syndrome. Neurology 1997; 48: 1717–9

Krilov LR, Fisher M, Friedman SB, et al. Course and outcome of chronic fatigue in children and adolescents. Pediatrics 1998; 102 (2 Pt 1): 360–6

Borish L, Schmaling K, DiClementi JD, et al. Chronic fatigue syndrome: identification of distinct subgroups on the basis of allergy and psychological variables. J Allerg Clin Immunol 1998; 102: 222–30

Hall GH, Hamilton WT, Round AP Increased illness experience preceding chronic fatigue syndrome: a case-control study. J R Coll Phys (Lond) 1998; 32: 44–8

Endicott NA. Chronic fatigue syndrome in psychiatric patients: lifetime and premorbid personal history of physical health. Psychosom Med 1998; 60: 744–51

Fukuda K, Dobbins JG, Wilson LJ, et al. An epidemiologic study of fatigue with relevance for the chronic fatigue syndrome. J Psychiatr Res 1997; 31: 19–29

Straus SE. Chronic fatigue syndrome. BMJ 1996; 313: 831–2

Nakaya T, Kuratsune H, Kitani T, et al. Demonstration of Borna disease virus in patients with chronic fatigue syndrome. Jap J Clin Med 1997; 55: 3064–71

Nakaya T, Takahashi H, Nakamur Y, et al. Borna disease virus infection in two family clusters of patients with chronic fatigue syndrome. Microbiol Immunol 1999; 43: 679–89

Levine PH, Fears TR, Cummings P, et al. Cancer and fatiguing illness in Northern Nevada: a causal hypothesis. Ann Epidemiol 1998; 8: 245–9

Garcia-Borreguero D, Dale JK, Rosenthal NE, et al. Lack of seasonal variation of symptoms in patients with chronic fatigue syndrome. Psychiatr Res 1998; 77: 71–7

Levine PH, Snow PG, Ranum BA, et al. Epidemiologic neuromyasthenia and chronic fatigue syndrome in west Otago, New Zealand. A 10-year follow-up. Arch Int Med 1997; 157: 750–4

Kubo K, Fujiyoshi T, Yokoyama MM, et al. Lack of association of Borna disease virus and human T-cell leukemia virus type I infections with psychiatric disorders among Japanese patients. Clin Diagn Lab Immunol 1997; 4: 189–94

Natelson BH, Ye N, Moul DE, et al. High titers of anti-Epstein Barr virus DNA polymerase are found in patients with severe fatiguing illness. J Med Virol 1994; 42: 42–6

Buchwald D, Cheney PR, Peterson DL, et al. A chronic illness characterized by fatigue, neurologic and immunologic disorders, and active herpes virus type 6 infection. Ann Intern Med 1992; 116: 103–13

Cuende JI, Civeira P, Diez N, et al. High prevalence without reactivation of herpes virus 6 in subjects with chronic fatigue syndrome [in Spanish]. An Med Interna 1997; 14: 441–4

Swanink CM, Stolk-Engelaar VM, van der Meer JW, et al. Yersinia enterocolitica and the chronic fatigue syndrome. J Infect 1998; 36: 269–72

Bruno RL, Creange SJ, Frick NM. Parallels between post-polio fatigue and chronic fatigue syndrome: a common pathophysiology? Am J Med 1998; 105 (3A): 66S-73S

Morag M, Morag A, Reichenberg A, et al. Psychological variables as predictors of rubella antibody titers and fatigue: a prospective double-blind study. J Psychiatr Res 1999; 33: 389–95

Ayres JG, Flint N, Smith EG, et al. Post-infection fatigue syndrome following Q fever. Q J Med 1998; 91: 105–23

Treib J, Grauer MT, Haass A, et al. Chronic fatigue syndrome in patients with Lyme borreliosis. Eur Neurol 2000; 43: 107–9

Ottenweller JE, Natelson BH, Gause WC, et al. Mouse running activity is lowered by Brucella abortus treatment: a potential model to study fatigue. Physiol Behav 1998; 63: 795–801

Nasralla M, Haier J, Nicolson GL. Multiple mycoplasmal infections detected in blood of patients with chronic fatigue syndrome and/or fibromyalgia syndrome. Eur J Clin Microbiol Infect Dis 1999; 18: 859–65

Vojdani A, Choppa PC, Tagle C, et al. Detection of Mycoplasma genus and Mycoplasma fermentans by PCR in patients with chronic fatigue syndrome. FEMS Immunol Med Microbiol 1998; 22: 355–65

Roberts JA. Viral illnesses and sports performance. Sports Med 1986; 3: 296–303

Cruchley AT, Williams DT, Nidobitek G, et al. Epstein-Barn virus: biology and disease. Oral Dis 1997; 3 Suppl. 1: S156–S163

DeWaal Malewfyt R, Haanen J, Spits H, et al. Interleukin 10 (IL-10) and viral IL-10 strongly reduce antigen-specific T cell proliferation by diminishing the antigen-presenting capacity of monocytes via down-regulation of class II major histocompatibility complex expression. J Exp Med 1991; 174: 915–24

Whittingham S, Naselli G, Harrison LC, et al. Cytokine production in response to Epstein-Barn virus infection of peripheral blood mononuclear cells in vitro. Immunol Cell Biol 1993; 71: 259–64

Bourgault I, Gomez A, Gomard E, et al. Limiting-dilution analysis of the HLA-restriction of anti-Epstein-Barr virus-specific cytotoxic T lymphocytes. Clin Exp Immunol 1991; 84: 501–7

Gleeson M, Koina C, Clancy RL, et al. Epstein-Barr virus reactivation in elite swimmers. In: International Society for Exercise and Immunology. 4th Symposium; 1999 May 21–23; Rome. Int J Sports Med 2000; 21 Suppl. 1: S83

White PD, Thomas JM, Amess J, et al. Incidence, risk and prognosis of acute and chronic fatigue syndromes and psychiatric disorders after glandular fever. Br J Psychiatr 1998; 173: 475–81

Wallace HL, Natelson B, Gause W, et al. Human herpes viruses in chronic fatigue syndrome. Clin Diagn Lab Immunol 1999; 6: 216–23

Bosenberg AT, Brock-Utne JG, Gaffin SL, et al. Strenuous exercise causes systemic endotoxemia. J Appl Physiol 1988; 65: 106–8

Feldman RM, Soskolne CL. The use of non-fatiguing strengthening exercises in post-polio syndrome. Birth Defects Orig Antic Ser 1987; 23: 335–41

Evengard B, Briese T, Lindh G, et al. Absence of evidence of Borna disease virus infection in Swedish patients with Chronic Fatigue Syndrome. J Neurovirol 1999; 5: 495–9

Elkins LE, Pollina DA, Scheffer SR, et al. Psychological states and neuropsychological performances in chronic Lyme disease. Appl Neuropsychol 1999; 6: 19–26

Gaudino EA, Coyle PK, Krupp LB. Post-Lyme syndrome and chronic fatigue syndrome. Neuropsychiatric similarities and differences. Arch Neurol 1997; 54: 1372–6

Schutzer SE, Natelson BH. Absence of Borrelia burgdorferi-specific immune complexes in chronic fatigue syndrome. Neurology 1999; 53: 1340–1

Hotopf M, Noah N, Wessely S. Chronic fatigue and minor psychiatric morbidity after viral meningitis: a controlled study. J Neurol Neurosurg Psychiatr 1996; 60: 504–9

Imboden J, Canter A, Cluff L. Convalescence from influenza: a study of the psychological and clinical determinants. Arch Int Med 1961; 108: 393–9

White P, Grover S, Kangro H, et al. The validity and reliability of the fatigue syndrome that follows glandular fever. Psychol Med 1995; 25: 917–24

Bombardier CH, Buchwald D. Outcome and prognosis of patients with chronic fatigue vs chronic fatigue syndrome. Arch Int Med 1995; 155: 2105–10

Joyce J, Hotopf M, Wessely S. The prognosis of chronic fatigue and chronic fatigue syndrome: a systematic review. Q J Med 1997; 90: 223–33

Hill NF, Tioersky LA, Scavalla VR, et al. Natural history of severe chronic fatigue syndrome. Arch Phys Med Rehabil 1999; 80: 1090–4

Rangel L, Garralda ME, Levin M, et al. The course of severe chronic fatigue syndrome in childhood. J R Soc Med 2000; 93: 129–34

Pheley AM, Melby D, Schenck C, et al. Can we predict recovery in chronic fatigue syndrome? Minn Med 1999; 82: 52–6

Miro O, Font C, Fernandez-Sola J, et al. Chronic fatigue syndrome: study of the clinical course of 28 cases. Med Clin (Barc) 1997; 108: 561–5

Stark FM, Sobetzko HM. Approaches to coping with chronic fatigue syndrome (CFS). Zentralbl Hyg Umweltmed 1999; 202: 179–90

de Jong LW, Prins JB, Fischer TJ, et al. Chronic fatigue syndrome in young persons. Ned Tijdschr Geneeskd 1997; 141: 1513–6

Sharpe M, Chalder T, Palmer I, et al. Chronic fatigue syndrome: a practical guide to assessment and management. Gen Hosp Psychiatr 1997; 19: 185–99

van den Meer JW, Rijken PM, Bleijenberg G, et al. Indications for management in long-tern, physically unexplained fatigue syndrome. Ned Tijdschr Geneeskd 1997; 141: 1516–9

Lawrie SM, Pelosi AJ. Chronic fatigue syndrome: prevalence and outcomes. BMJ 1994; 308: 732–3

Russo J, Karen W, Clark M, et al. Longitudinal changes associated with improvement in chronic fatigue patients. J Psychosom Res 1998; 45: 67–76

Jason LA, Melrose H, Lerman A, et al. Managing chronic fatigue syndrome: overview and case study. Am Assoc Occup Health Nurses J 1999; 47: 17–21

Marlin RG, Anchel H, Gibson JC, et al. An evaluation of multidisciplinary intervention for chronic fatigue syndrome with long-term follow-up, and a comparison with untreated controls. Am J Med 1998; 105 (3A): 110S-4S

Jason LA, King CP, Frankenberry EL, et al. Chronic fatigue syndrome: assessing symptoms and activity level. J Clin Psychol 1999; 55: 411–24

Young M. How I treat return to sport after post-viral fatigue. Br J Sports Med 1999; 33: 173

Greenslade RA. Presumed infectious mononucleosis in a college basketball player. Phys Sportsmed 2000; 28 (6): 79–86

Wearden AJ, Morris RK, Mullis R, et al. Randomised, double-blind, placebo-controlled treatment trial of fluoxetine and graded exercise for chronic fatigue syndrome. Br J Psychiatr 1998; 172: 485–90

Fulcher KY, White PD. Randomised controlled trial of graded exercise in patients with the chronic fatigue syndrome. BMJ 1997; 314: 1647–52

Shepherd C, Macintyre A. Patients should have initial period of rest before gradual increase in activity [letter]. BMJ 1997; 315: 947

Franklin AJ. Including persons who rated themselves as a little better would have altered results [letter]. BMJ 1997; 315: 947

Sadler M. Patients were a selected group [letter]. BMJ 1997; 315: 947–8
About this article
Cite this article
Shephard, R.J. Chronic Fatigue Syndrome. Sports Med 31, 167–194 (2001). https://doi.org/10.2165/00007256-200131030-00003
Published:

Issue Date:

DOI: https://doi.org/10.2165/00007256-200131030-00003
Keywords