Abstract
Endometriosis, which may be defined as the presence and proliferation of endometrial tissue outside the uterine cavity, causes pain and infertility for millions of women worldwide. Studies suggest a prevalence of 0.5 to 5% in fertile and 25 to 40% in infertile women.
The most widely accepted aetiological theory is that retrograde flow of menstrual fluid through the Fallopian tubes deposits viable endometrial tissue, which implants on the peritoneal surface. Increasingly, the aetiology of endometriosis is being studied at the immunological and genetic levels.
The aim of treatment of endometriosis is to remove or diminish disease deposits. This may be attempted through medical or surgical means. It has long been recognised that endometriotic glands are hormonally sensitive. Medical therapies work by inducing a hypoestrogenic, anovulatory state to induce atrophy within the glandular tissue. Conception is generally not possible during medical therapy and has not been demonstrated to increase afterwards. Medical treatment of endometriosis should be discouraged when infertility is the primary problem. In this situation surgery or an assisted reproduction treatment such as in vitro fertilisation may be more appropriate. Medical treatment of pain caused by endometriosis is generally effective. There is little difference in efficacy between the different medications but their adverse effect profiles differ greatly. It appears that gonadotropin-releasing hormone agonists, particularly when used with add-back estrogen, may be more acceptable to women than other treatments. Laparoscopic surgical treatment of minimal and mild endometriosis has been demonstrated to increase fecundity. Surgical treatment has also been shown to decrease pain scores compared with expectant management.
Ongoing and future research examining the aetiology of endometriosis at the immunological and genetic levels should usher in new treatments directed at the actual cause of the disease. More randomised trials examining the role of surgery, and comparing surgical and medical treatments, are also required and are necessary if we are to continue in our attempts to adopt an evidence-based approach to treatment.
Access options
Buy single article
Instant access to the full article PDF.
USD 39.95
Price excludes VAT (USA)
Tax calculation will be finalised during checkout.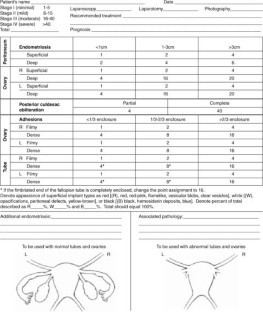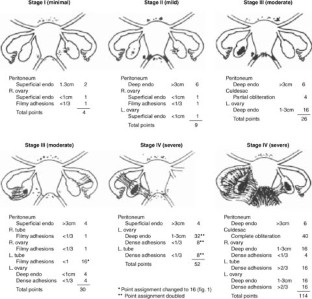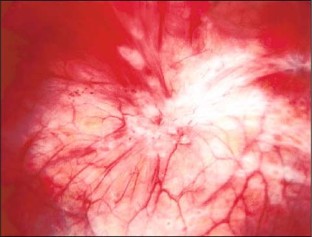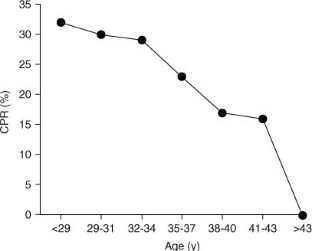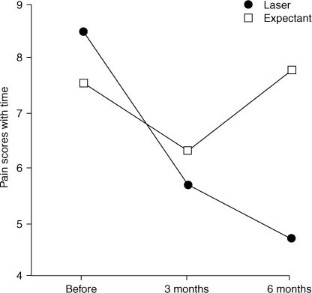 References
Haupt BJ. Utilization of short-stay hospitals: annual summary for the United States, 1980. Vital Health Stat 1982; 13: 1–60

Houston DE, Noller KL, Melton LJ 3rd, et al. Incidence of pelvic endometriosis in Rochester, Minnesota, 1970–1979. Am J Epidemiol 1987; 125: 959–69

Strathy JH, Molgaard CA, Coulam CB, et al. Endometriosis and infertility: a laparoscopic study of endometriosis among fertile and infertile women. Fertil Steril 1982; 38: 667–75

Sampson JA. Benign and malignant endometrial implants in the peritoneal cavity and their relation to certain ovarian tumours. Surg Gynecol Obstet 1924; 38: 287–311

Rock JA, Markham SM. Pathogenesis of endometriosis. Lancet 1992; 340: 1264–7

Halme J, Hammond MG, Hulka JF, et al. Retrograde menstruation in healthy women and in patients with endometriosis. Obstet Gynecol 1984; 64: 151–4

Kim JG, Suh CS, Kim SH, et al. Insulin-like growth factors (IGFs), IGF-binding proteins (IGFBPs), and IGFBP-3 protease activity in the peritoneal fluid of patients with and without endometriosis. Fertil Steril 2000; 73: 996–1000

Kennedy S. The genetics of endometriosis. J Reprod Med 1998; 43: 263–8

American Society for Reproductive Medicine. Revised American Society for Reproductive Medicine classification of endometriosis: 1996. Fertil Steril 1997; 67: 817–21

Guzick DS, Silliman NP, Adamson GD, et al. Prediction of pregnancy in infertile women based on the American Society for Reproductive Medicine's revised classification of endometriosis: 1996. Fertil Steril 1997; 67: 822–9

Omland AK, Tanbo T, Dale PO, et al. Artificial insemination by husband in unexplained infertility compared with infertility associated with peritoneal endometriosis. Hum Reprod 1998; 13: 2602–5

Marcoux S, Maheux R, Berube S, et al. Laparoscopic surgery in infertile women with minimal or mild endometriosis. N Engl J Med 1997; 337: 217–22

Berube S, Marcoux S, Langevin M, et al. Fecundity of infertile women with minimal or mild endometriosis and women with unexplained infertility. Fertil Steril 1998; 69: 1034–41

Cornillie FJ, Oosterlynck D, Lauweryns J, et al. Deeply infiltrating pelvic endometriosis: histology and clinical significance. Fertil Steril 1993; 53: 978–83

Redwine DB. Age related evolution in color appearance of endometriosis. Fertil Steril 1987; 48: 1062–3

Harrison RF, Barry-Kinsella C. Efficacy of medroxyprogesterone treatment in infertile women with endometriosis: a prospective, randomized, placebo-controlled study. Fertil Steril 2000; 74: 24–30

Tulandi T, editor. Atlas of laparoscopic and hysteroscopic techniques for the gynecologist. London: WB Saunders, 1999

Manfredi R, Valentini AL. Magnetic resonance imaging of pelvic endometriosis. Rays 1998; 23: 702–8

Kinkel K, Chapron C, Balleyguier C, et al. Magnetic resonance imaging characteristics of deep endometriosis. Hum Reprod 1999; 14: 1080–6

The investigation and management of endometriosis. Royal College of Obstetricians and Gynaecologists Guideline No. 24. London: RCOG, 2000

Kistner RW. Treatment of endometriosis by inducing pseudo-pregnancy with ovarian hormones. Fertil Steril 1959; 10:539–54

Kistner RW. The use of newer progestins in the treatment of endometriosis. Am J Obstet Gynecol 1958; 75: 264–78

Lessey BA. Medical management of endometriosis and infertility. Fertil Steril 2000; 73: 1089–96

Hornstein MD, Surrey ES, Weisberg GW, et al. Leuprolide acetate depot and hormonal add-back in endometriosis: a 12-month study. Obstet Gynecol 1998; 91: 16–24

Hughes E, Fedorkow D, Collins J, et al. Ovulation suppression for endometriosis (Cochrane review). In: The Cochrane Library 2000; 1. Oxford: Update Software

Tummin IS, Asher LJ, Martin JSB, et al. Randomized controlled trial of superovulation and insemination for infertility associated with minimal or mild endometriosis. Fertil Steril 1997; 68: 8–12

Tan SL, Maconochie N, Doyle P, et al. Cumulative conception and livebirth rates after in-vitro fertilization with, and without, the long, short and ultrashort regimens of the luteinising hormone releasing hormone agonist, buserelin. Am J Obstet Gynecol 1994; 171: 513–20

Tan SL, Kingsland C, Campbell S, et al. The long protocol of administration of luteinising hormone releasing hormone analogue is superior to the short protocol for ovarian stimulation for in-vitro fertilization. Fertil Steril 1992; 57: 810–4

Barnhart KT, Dunsmoor R, Coutifaris C. The effect of endometriosis on IVF outcome [abstract O-203]. Fertil Steril 2000; 74 Suppl. 1: S76

Tan SL, Royston P, Campbell S, et al. Cumulative conception and live birth rates after in vitro fertilisation. Lancet 1992; 339: 1390–4

Templeton A, Morris JK, Parslow W. Factors that affect outcome of in-vitro fertilisation treatment. Lancet 1996; 348: 1402–6

Sung L, Mukherjee T, Takeshige T, et al. Endometriosis is not detrimental to embryo implantation in oocyte recipients. J Assist Reprod Genet 1997; 14: 152–6

Diaz I, Navarro J, Blasco L, et al. Impact of stage III–IV endometriosis on recipients of sibling oocytes: matched case-control study. Fertil Steril 2000; 74: 31–4

Garrido N, Navarro J, Remohi J, et al. Follicular hormonal environment and embryo quality in women with endometriosis. Hum Reprod Update 2000; 6: 67–74

Al-Azemi M, Lopez Bernai A, Steele J, et al. Ovarian response to repeated controlled stimulation in -in-vitro fertilization cycles in patients with ovarian endometriosis. Hum Reprod 2000; 15: 72–5

Gulekli B, Buckett WM, Tan SL. Stages of endometriosis: does it affect the success of IVF? In: Ben-Rafael Z, Shoham Z, editors. Controversies in obstetrics, gynecology and infertility. Bologna: Monduzzi Editore, 1999: 83–5

Chian RC, Gulekli B, Buckett WM, et al. Priming with human chorionic gonadotropin before retrieval of immature oocytes in women with infertility due to the polycystic ovary syndrome. N Engl J Med 1999; 341: 1624–6

Selak V, Farquhar C, Prentice A, et al. Danazol for pelvic pain associated with endometriosis (Cochrane review). In: The Cochrane Library 2000; 1. Oxford: Update Software

Prentice A, Deary AJ, Goldbeck-Wood S, et al. Gonadotrophin-releasing hormone analogues for pain associated with endometriosis (Cochrane review). In: The Cochrane Library 2000; 1. Oxford: Update Software

Prentice A, Deary AJ, Bland E. Progestagens and anti-progestagens for pain associated with endometriosis (Cochrane review). In: The Cochrane Library 2000; 2. Oxford: Update Software

Moore J, Kennedy S, Prentice A. Modern combined oral contraceptives for pain associated with endometriosis (Cochrane review). In: The Cochrane Library 2000; 1. Oxford: Update Software

Telimaa S, Puolakka J, Ronnberg L, et al. Placebo-controlled comparison of danazol and medroxyprogesterone acetate in the treatment of endometriosis. Gynecol Endocrinol 1987; 1: 13–23

Telimaa S, Ronnberg L, Kauppila A. Placebo-controlled comparison of danazol and high-dose medroxyprogesterone acetate in the treatment of endometriosis after conservative surgery. Gynecol Endocrinol 1987; 1: 363–71

Fedele L, Arcaini L, Bianchi S, et al. Comparison of cyproterone acetate and danazol in the treatment of pelvic pain associated with endometriosis. Obstet Gynecol 1989; 73: 1000–4

Vercellini P, Trespidi L, Colombo A, et al. A gonadotrophin-releasing hormone agonist versus a low-dose oral contraceptive for pelvic pain associated with endometriosis. Fertil Steril 1993; 60: 75–9

Overton CE, Lindsay PC, Johal B. A randomised, double-blind, placebo controlled study of luteal phase dydrogesterone (Duphaston) in women with minimal to mild endometriosis. Fertil Steril 1994; 62: 701–7

Vercellini P, De Giorgi O, Oldani S, et al. Depot medroxyprogesterone acetate versus an oral contraceptive combined with very-low-dose danazol for long-term treatment of pelvic pain associated with endometriosis. Am J Obstet Gynecol 1996; 175: 396–401

Fedele L, Arcaini L, Bianchi S, et al. Gestrinone versus danazol in the treatment of endometriosis. Fertil Steril 1989; 51:781–5

Bromham DR, Booker MW, Rose GL, et al. A multicentre comparative study of gestrinone and danazol in the treatment of endometriosis. J Obstet Gynaecol 1995; 15: 188–94

The Gestrinone Italian Study Group. Gestrinone versus a gonadotropin releasing hormone agonist for the treatment of pelvic pain associated with endometriosis: a multicenter, randomised, double-blind study. Fertil Steril 1996; 66: 911–9

Sutton CJG, Ewen SP, Whitelaw N, et al. Prospective, randomized, double-blind, controlled trial of laser laparoscopy in the treatment of pelvic pain associated with minimal, mild, and moderate endometriosis. Fertil Steril 1994; 62: 696–700

Wilson ML, Farquhar CM, Sinclair OJ, et al. Surgical interruption of pelvic nerve pathways for primary and secondary dysmenorrhoea (Cochrane review). In: The Cochrane Library 2000; 2. Oxford: Update Software

Adamson GD, Pasta DJ. Surgical treatment of endometriosis-associated infertility: meta-analysis compared with survival analysis. Am J Obstet Gynecol 1994; 171: 1488–505

Adamson GD, Subak LL, Pasta DJ, et al. Comparison of CO2 laser laparoscopy with laparotomy for treatment of endometriomata. Fertil Steril 1992; 57: 965–73

Koninckx PR, Martin D. Treatment of deeply infiltrating endometriosis. Curr Opin Obstet Gynecol 1994; 6: 231–41

Donnez J, Nisolle M, Casanas-Roux F, et al. Rectovaginal septum endometriosis or adenomyosis: Laparoscopic management in a series of 231 patients. Hum Reprod 1995; 10: 630–5

Rapkin AJ. Adhesions and pelvic pain: a retrospective study. Obstet Gynecol 1986; 68: 13–5

Daniell JF. Laparoscopic enterolysis for chronic abdominal pain. J Gynecol Surg 1989; 5: 61–6

Sutton C, Macdonald R. Laser laparoscopic adhesiolysis. J Gynecol Surg 1990; 6: 155–9

Operative Laparoscopy Study Group. Post-operative adhesion development following operative laparoscopy: evaluation at early second-look procedures. Fertil Steril 1991; 55: 700–4
About this article
Cite this article
Child, T.J., Tan, S.L. Endometriosis. Drugs 61, 1735–1750 (2001). https://doi.org/10.2165/00003495-200161120-00005
Published:

Issue Date:

DOI: https://doi.org/10.2165/00003495-200161120-00005
Keywords