Abstract
In the US, millions of people participate in physical activity on a regular basis. However, among the many people with epilepsy, few incorporate exercise into their daily routine. Whether it is because of parental or physician restriction, the fact remains that people with epilepsy are less fit and are not getting the exercise they need. For many years, patients with seizure disorders have been discouraged from participating in physical fitness and team sports due to the fear that it will exacerbate their seizure disorder. However, this overprotective attitude has been slowly changing in light of more recent data on this subject. The evidence shows that patients with good seizure control can participate in both contact and non-contact sports without adversely affecting seizure frequency. This article reviews the effects of exercise on seizure control among patients with epilepsy. It examines the morbidity and mortality associated with exercise, as well as its psychological and physiological effects. Various topics concerning antiepileptic drugs and exercise are also discussed.
This is a preview of subscription content, log in to check access.
Access options
Buy single article
Instant unlimited access to the full article PDF.
US$ 49.95
Price includes VAT for USA
Subscribe to journal
Immediate online access to all issues from 2019. Subscription will auto renew annually.
US$ 199
This is the net price. Taxes to be calculated in checkout.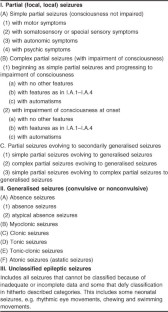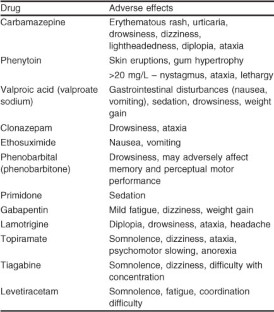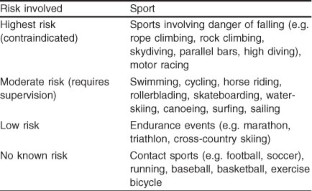 References
1.

Lennox WG, Lennox MA. Epilepsy and related disorders. Vol. 2. Boston-Toronto: Little, Brown and Co., 1960

2.

Bennett DR. Sports and epilepsy: to play or not to play. Semin Neurol 1981; 1: 345–57

3.

Cantu RV. Epilepsy and athletics. In: Jordan BD, editor. Neurologic athletic head and spine injuries. Philadelphia (PA): WB Saunders Co., 2000: 210–15

4.

Kurtzke JF. Neuroepidemiology. Ann Neurol 1984; 16: 265–77

5.

Bennett DR. Epilepsy and the athlete. In: Bennet DR, editor. Sports neurology. Rockville (MD): Aspen Publication, 1989: 116–26

6.

AMA Committee on the Medical Aspects of Sports. Epileptics and contact sports. JAMA 1974; 229: 820–1

7.

American Academy of Pediatrics Committee on Children with Handicaps and Committee on Sports Medicine. Sports and the child with epilepsy. Pediatrics 1983; 72: 884–5

8.

Rothner AD. Sports participation in children and adolescents with neurological impairments. Va Med Q 1996; 123: 94–7

9.

Braunwald E, Fauci A, Kasper DL, et al., editors. Harrison's principles of internal medicine. 15th ed. New York: McGraw-Hill, 2001: 2354–6

10.

Commission on Classification and Terminology of the International League Against Epilepsy (1981). Proposal for revised clinical and electroencephalographic classification of epileptic seizures. Epilepsia 1981; 22: 489–501

11.

Nakken KO. Physical exercise in outpatients with epilepsy. Epilepsia 1999; 40: 643–51

12.

Steinhoff BJ, Neussuss K, Thegeder H, et al. Leisure time activity and physical fitness in patients with epilepsy. Epilepsia 1996; 37: 1221–7

13.

Roth DL, Goode KT, Williams VL, et al. Physical exercise, stressful life experience, and depression in adults with epilepsy. Epilepsia 1994; 35: 1248–55

14.

Cowart VS. Should epileptics exercise? Phys Sportsmed 1986; 14: 183–91

15.

Chase D. With epilepsy, they take the medicine and play. Phys Sportsmed 1974; 2: 58–61

16.

Gotze W, Kubicki ST, Munter M, et al. Effect of physical exercise on seizure threshold. Dis Nerv Syst 1967; 28: 664–7

17.

Horyd W, Gryziak J, Niedzielska K, et al. Exercise effect on seizure discharges in epileptics. Neurol Neurochir Pol 1981; 5–6: 545–52

18.

Nakken KO, Loyning A, Loyning T, et al. Does physical exercise influence the occurrence of epileptiform EEG discharges in children? Epilepsia 1997; 38: 279–84

19.

Should epileptics be barred from contact sports?: the AMA changes position. Med World News 1974; 15: 62

20.

Nakken KO, Bjorholt PG, Johannessen SI, et al. Effect of physical training on aerobic capacity, seizure occurrence and serum level of antiepileptic drugs in adults with epilepsy. Epilepsia 1990; 31: 88–94

21.

Gerrans C. Don't rule out sports for epileptics [letter]. Aust Dr Weekly 1992 Feb 7, 64

22.

Korczyn AD. Participation of epileptic patients in sports. J Sports Med 1979; 19: 195–8

23.

Eriksen HR, Ellertsen B, Gronningsaeter H, et al. Physical exercise in women with intractable epilepsy. Epilepsia 1994; 35: 1256–64

24.

Denio LS, Drake ME, Pakalanis A. The effect of exercise on seizure frequency. J Med 1989; 20: 171–6

25.

Bianchi SA. The risk of sports in epilepsy. Revista Neurologica Argentina 1981; 7: 31–7

26.

Gibbs FA, Williams D, Gibbs EL. Modification of cortical frequency spectrum by changes in CO2. J Neurophysiol 1940; 3: 49–58

27.

Miller JW, Hall CM, Holland KD, et al. Identification of a median thalamic system regulating seizures and arousal. Epilepsia 1989; 30: 493–500

28.

Guey J, Bureau M, Dravet C, et al. A study of rhythm of petit mal absences in children in relation to prevailing situations. Epilepsia 1969; 10: 441–51

29.

Gier S. A comparative tele-EEG study of adolescent and adult epileptics. Epilepsia 1971; 12: 215–23

30.

Frenk H. Pro- and anticonvulsant actions of morphine and the endogenous opiods: involvement and interactions of multiple opiate and non-opiate systems. Brain Res 1983; 6: 197–210

31.

Albrecht H. Endorphins, sport and epilepsy: getting fit or having one [letter]? N Z Med J 1986; 26: 915

32.

Reynolds JR. Epilepsy: its symptoms, treatment and relation to other chronic convulsive diseases. London: John Churchill, 1861: 137

33.

Ogunyemi AO, Gomez MR, Klass DW. Seizures induced by exercise. Neurology 1988; 38: 633–4

34.

Kuijer A. Epilepsy and exercise, electroencephalgraphical and biochemical studies [abstract]. In: Wada JA, Penry JK, editors. Advances in epileptology: the Xth Epilepsy International Symposium. New York: Raven Press, 1980: 543

35.

Berney TP, Osselton JW, Kolvin I, et al. Effect of discotheque environment on epileptic children. BMJ 1981; 1: 180–2

36.

Lishman WA, Symonds CP, Whitty CW, et al. Seizures induced by movement. Brain 1963; 85: 51–9

37.

McLaurin RL. Epilepsy and contact sports. JAMA 1973; 225: 285–7

38.

Temkin NR, Davis GR. Stress as a risk factor for seizures among adults with epilepsy. Epilepsia 1984; 25: 450–6

39.

Soga T. Restrictions on daily life's quality among people with epilepsy. Jpn J Psychiatry Neurol 1987; 41: 425–8

40.

Van Lischoten R, Backx FJ, Mulder OG, et al. Epilepsy and sports. Sports Med 1990; 10: 9–19

41.

Cordova F. Epilepsy and sport. Aust Fam Physician 1993; 22: 558–62

42.

Millington JT. Should epileptics scuba dive? [letter]. JAMA 1985; 254: 3182–3

43.

O'Donohoe NV. What should the child with epilepsy be allowed to do? Arch Dis Child 1983; 58: 934–7

44.

Livingston S, Berman W. Participation of the epileptic child in contact sports. J Sports Med 1974; 2: 170–4

45.

Jennett B. Epilepsy after non-missile head injuries. 2nd ed. Heinenman: London Press, 1975

46.

Hauser WA, Annegers JF, Elveback LR. Mortality in patients with epilepsy. Epilepsia 1980; 21: 399–412

47.

Pederson KK, Christiansen C. Incidence of fracture of the vertebral spine in epileptic patients. Acta Neurol Scand 1976; 54: 200–3

48.

Aisenson MR. Accidental injuries in epileptic children. Pediatrics 1948; 2: 85–8

49.

Fischer A, Daute KH. Die unfallsgefahrdung anfallskraner kinder im Schulsport un bei speilerischen Freizeitbeschaftigungen. Med Sport 1988; 28: 93–5

50.

McCormick DP, Niebuhr VN, Risser WL. Injury and illness surveillance at local Special Olympic Games. Br J Sports Med 1990; 24: 221–4

51.

Pearn J, Bart R, Yamoaka R. Drowning risks to epileptic children: a study from Hawaii. BMJ 1978; 2: 1284–5

52.

Jalava M, Sillanpaa M. Physical activity, health-related fitness, and health experience in adults with childhood-onset epilepsy: a controlled study. Epilepsia 1997; 38: 424–9

53.

Gehlert S. Perceptions of control in adults with epilepsy. Epilepsia 1994; 35: 81–8

54.

Meador KJ. Research use of the new quality-of-life in epilepsy inventory. Epilepsia 1993; 34Suppl. 4: 534–8

55.

Petruzzello SJ, Landers D, Hatfield BD, et al. A meta-analysis on the anxiety-reducing effects of acute and chronic exercise. Sports Med 1991; 11: 143–82

56.

Greist JH, Klein MH, Eischens RR, et al. Running for treatment of depression. Compr Psychiatry 1979; 20: 41–54

57.

Brown JD, Siegel JM. Exercise as a buffer of life stress: a prospective study of adolescent health. Health Psychol 1988: 7: 341–53

58.

Livingston S. Epilepsy and sports. Am Fam Physician 1978; 17(6): 67–9

59.

Livingston S, Berman W. Participation of epileptic patients in sports. JAMA 1973; 224: 236–8

60.

Frenkl R, Gyore A, Meszaros J, et al. A study of the enzyme inducing effect of physical exercise in man. The 'training liver'. J Sports Med 1980; 20: 371–6

61.

Boel J, Andersen LB, Rasmussen B, et al. Hepatic drug metabolism and physical fitness. Clin Pharmacol Ther 1984; 36: 121–6

62.

Ylitalo P, Hinkka H, Neurovnen PJ. Effect of exercise on the serum level and urinary excretion of tetracycline, doxycycline and sulphamethizole. Eur J Clin Pharmacol 1977; 12: 367–73

63.

Aslaksen A, Aanderud L. Drug absorption during physical exercise. Br J Clin Pharmacol 1980; 10: 383–5

64.

Henderson JM. Therapeutic drugs: what to avoid with athletes. Clin Sports Med 1998; 17: 229–43

65.

Devinsky O. Cognitive and behavioral effects of antiepileptic drugs. Epilepsia 1995; 36: S46–65

66.

Larkin JG, McKee PJ, Brodie MJ. Rapid tolerance to acute psychomotor impairment with carbamazepine in epileptic patients. Br J Clin Pharmacol 1992; 33: 111–4

67.

Mihoces G. McGwire supplement an issue: androstenedione, in pill or capsules, can be bought at counter. Detroit News 1998 Aug 26 [online]. Available from URL: http://www.lef.org/fda-museum/7_deny_therapies/dn_082698_2.html [Accessed 2003 Apr 22]

68.

2001-02 NCAA banned-drug classes [online]. Available from URL: http://www.ncaa.org/sports_sciences/drugtesting/ban-ned_list.html [Accessed 2001 Sep 8]

69.

Rosenbloom D, Sutton JR. Drugs and exercise. Med Clin North Am 1985; 69: 177–85

70.

Mottram DR. Banned drugs in sport: does the International Olympic Committee (IOC) list need updating? Sports Med 1999; 27: 1–10

71.

Katzung BG. Basic and clinical pharmacology. Los Altos (CA): Lange Medical Publications, 1982

72.

Commission of Pediatrics of the International League Against Epilepsy. ILAE commission report: restrictions for children with epilepsy. Epilepsia 1997; 38: 1054–6

73.

Gates JR. Epilepsy and sports participation. Phys Sportsmed 1991; 19: 98–104

74.

Miyake S. Opinion from paediatricians about social management of children with epilepsy [letter]. Brain Dev 1982; 4: 200
Acknowledgements
This manuscript was prepared as an academic exercise with no sources of funding. The authors have no conflicts of interest that are directly relevant to the content of this manuscript.
About this article
Cite this article
Dubow, J.S., Kelly, J.P. Epilepsy in Sports and Recreation. Sports Med 33, 499–516 (2003). https://doi.org/10.2165/00007256-200333070-00003
Keywords
Physical Activity

Sport Participation

Epileptic Patient

Intractable Epilepsy

Complex Partial Seizure