Abstract
Objective
Sedentary behaviours, physical inactivity, and poor diets in Canadian children are a major public health problem. Comprehensive school health (CSH) recognizes the importance of school and home collaboration; however, it is unknown how health behaviours promoted in school are adopted at home. The purpose of this research was to explore student perceptions of the translation of an intervention taking a CSH approach in Alberta, Canada, into the home environment.
Methods
The guiding method was focused ethnography, using photovoice as the data generation strategy. Grades 5 and 6 students were purposively sampled (n = 25), and asked to take photos of what CSH looks like in their home environment. Subsequent one-on-one interviews were conducted as part of the photovoice process to gain a deeper understanding of student perceptions.
Results
Two main themes emerged: students embraced the CSH philosophy, and students are driving change to create a healthy home culture. The underlying concept of leadership and independence was necessary for students to impact their health and the health of family members. Results demonstrated that students are catalyzing positive changes in the home environment by supporting changes in the home food environment, trying new things, facilitating improvements to healthy eating and active living, and monitoring unhealthy behaviours.
Conclusion
This study illustrates students' abilities to positively impact the home environment as a result of their involvement in CSH. Student leadership and independence should be promoted and emphasized in CSH to facilitate transition of health behaviours into the home environment.
Résumé
Objectif
Les comportements sédentaires, l'inactivité physique et la mauvaise alimentation constituent un grave problème de santé publique chez les enfants canadiens. L'approche globale de la santé en milieu scolaire (AGSS) reconnaît l'importance de la concertation entre l'école et la maison, mais on ignore si les comportements de santé promus à l'école sont adoptés à la maison. Notre étude visait à explorer les perceptions d'élèves de l'Alberta, au Canada, à l'égard de l'application dans leur milieu de vie d'une intervention axée sur l'AGSS.
Méthode
Nous avons fait appel à l'ethnographie ciblée et utilisé des données produites par la méthode Photovoice. Nous avons demandé à un échantillon délibéré d'élèves de 5e et de 6e année (n = 25) de prendre des photos pour illustrer l'AGSS dans leur milieu de vie. Par la suite, nous avons mené des entretiens en personne, conformément à la méthode Photovoice, pour approfondir notre compréhension des perceptions des élèves.
Résultats
Deux grands thèmes sont ressortis : les élèves ont adopté la philosophie de l'AGSS, et ils et elles sont des moteurs de la création d'une culture de santé à la maison. Les notions sous-jacentes de leadership et d'indépendance ont été nécessaires aux élèves pour influencer leur propre santé et celle des membres de leur famille. Les résultats obtenus montrent que les élèves apportent des changements positifs dans leur milieu de vie en favorisant la transformation de leur environnement alimentaire à la maison, en essayant de nouvelles choses, en facilitant des améliorations axées sur l'alimentation saine et la vie active, et en surveillant les comportements nuisibles pour la santé.
Conclusion
Notre étude montre que les élèves peuvent avoir une influence positive sur leur milieu de vie en participant à l'AGSS. Le leadership et l'indépendance des élèves sont des valeurs à promouvoir et à souligner dans l'AGSS pour faciliter le transfert des comportements de santé dans le milieu de vie.
Access options
Buy single article
Instant access to the full article PDF.
US$ 39.95
Tax calculation will be finalised during checkout.
Subscribe to journal
Immediate online access to all issues from 2019. Subscription will auto renew annually.
US$ 119
Tax calculation will be finalised during checkout.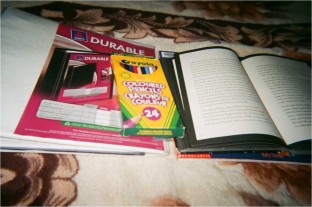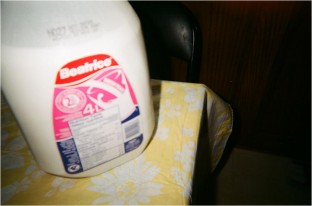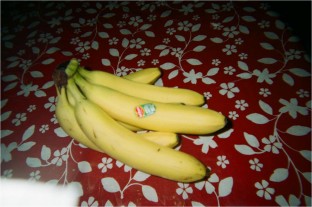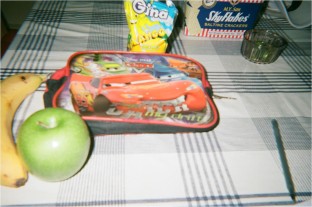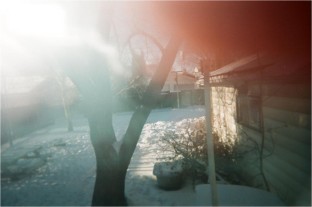 References
Alberta Education (2002). Health & Life Skills Kindergarten to Grade 9. https://education.alberta.ca/media/160196/health.pdf. Accessed January 20, 2019.

Aldinger, C., Zhang, X.-W., Liu, L.-Q., Pan, X.-D., Yu, S.-H., Jones, J., et al. (2008). Changes in attitudes, knowledge and behavior associated with implementing a comprehensive school health program in a province of China. Health Educ Res, 23(6), 1049–1067.

APPLE Schools (2018). A Project Promoting healthy Living for Everyone in Schools. http://www.appleschools.ca. Accessed August 24 2018.

Ballantyne, R., Fien, J., & Packer, J. (2001). Program effectiveness in facilitating intergenerational influence in environmental education: lessons from the field. J Environ Educ, 32(4), 8.

Canadian Society for Exercise Physiology (2019). Canadian 24-Hour Movement Guidelines. https://csepguidelines.ca/. Accessed January 22 2019.

Chu, Y. L., Storey, K. E., & Veugelers, P. J. (2014). Involvement in meal preparation at home is associated with better diet quality among Canadian children. Journal of Nutrition Education and Behavior (4), 304-308.

Couch, S. C., Glanz, K., Zhou, C., Sallis, J. F., & Saelens, B. E. (2014). Research: home food environment in relation to children's diet quality and weight status. J Acad Nutr Diet, 114, 1569–1579.e1561. https://doi.org/10.1016/j.jand.2014.05.015.

Dessing, D., Pierik, F. H., Sterkenburg, R. P., van Dommelen, P., Maas, J., & de Vries, S. I. (2013). Schoolyard physical activity of 6-11 year old children assessed by GPS and accelerometry. International Journal of Behavioral Nutrition & Physical Activity, 10(1), 97–105 109p. https://doi.org/10.1186/1479-5868-10-97.

Epstein, J. (2011). School, family, and community partnerships : preparing educators and improving schools (2nd ed.). Boulder: Westview Press.

Faught, E., Vander Ploeg, K., Chu, Y. L., Storey, K., & Veugelers, P. J. (2015). The influence of parental encouragement and caring about healthy eating on children's diet quality and body weights. Public Health Nutrition, 1–8.

Ferland, A., Chu, Y. L., Gleddie, D., Storey, K., & Veugelers, P. (2015). Leadership skills are associated with health behaviours among Canadian children. Health Promot Int, 30(1), 106–113.

Flurry, L. A. (2007). Children's influence in family decision-making: examining the impact of the changing American family. J Bus Res, 60, 322–330. https://doi.org/10.1016/j.jbusres.2006.09.029.

Gadhoke, P., Christiansen, K., Swartz, J., & Gittelsohn, J. (2015). "Cause it's family talking to you": children acting as change agents for adult food and physical activity behaviors in American Indian households in the Upper Midwestern United States. Childhood, 22(3), 346–361 316p. https://doi.org/10.1177/0907568214538290.

Guba, E. G., & Lincoln, Y. S. (1982). Epistemological and methodological bases of naturalistic inquiry. Educ Commun Technol, 30(4), 233–252.

Health Canada (2019). Canada's food guide. https://food-guide.canada.ca/en/. Accessed February 9 2019.

Heidelberger, L., & Smith, C. (2015). The food environment through the camera lenses of 9- to 13-year-olds living in urban, low-income, midwestern households: a photovoice project. Journal of Nutrition Education and Behavior, 47(5), 437–445.

Higginbottom, G. M. A., Pillay, J. J., & Boadu, N. Y. (2013). Guidance on performing focused ethnographies with an emphasis on healthcare research. Qualitative Report, 18(9), 1–6.

Langford, R., Bonell, C., Jones, H., & Campbell, R. (2015). Obesity prevention and the health promoting schools framework: essential components and barriers to success. International Journal of Behavioral Nutrition & Physical Activity, 12(1), 1–17 17p. https://doi.org/10.1186/s12966-015-0167-7.

Mayan, M. J. (2009). Essentials of qualitative inquiry. Walnut Creek: Left Coast Press.

Miles, M. B., & Huberman, A. M. (1994). Qualitative data analysis (2nd ed.). Thousand Oaks: Sage.

Postma, J., Peterson, J., Ybarra Vega, M. J., Ramon, C., & Cortes, G. (2014). Latina youths' perceptions of children's environmental health risks in an agricultural community. Public Health Nurs, 31(6), 508–516 509p. https://doi.org/10.1111/phn.12112.

Rausch, J. C., Berger-Jenkins, E., Nieto, A. R., McCord, M., & Meyer, D. (2015). Effect of a school-based intervention on parents' nutrition and exercise knowledge, attitudes, and behaviors. Am J Health Educ, 46(1), 33–39.

Riding, R., & Mathias, D. (1991). Cognitive styles and preferred learning mode, reading attainment, and cognitive ability in 11-year-old children. Educational Psychology: An International Journal of Experimental Educational Psychology, 11(3–4), 383–393.

Storey, K. E., Montemurro, G., Flynn, J., Schwartz, M., Wright, E., Osler, J., et al. (2016). Essential conditions for the implementation of comprehensive school health to achieve changes in school culture and improvements in health behaviors of students. BMC Public Health, 16, 1133.

Vander Ploeg, K. A., Maximova, K., Kuhle, S., Simen-Kapeu, A., & Veugelers, P. J. (2012). The importance of parental beliefs and support for physical activity and body weights of children: a population-based analysis. [Report]. Canadian Journal of Public Health, (4), 277–281.

Vander Ploeg, K., McGavock, J., Maximova, K., & Veugelers, P. J. (2014). School-based health promotion and physical activity during and after school hours. Pediatrics, 133(2), e371–e378. https://doi.org/10.1542/peds.2013-2383.

Wang, C. (2006). Youth participation in photovoice as a strategy for community change. J Community Pract, 14(1/2), 147–161.

Wang, C., & Burris, M. A. (1997). Photovoice: concept, methodology, and use for participatory needs assessment. Health Educ Behav, 24(3), 369.

World Health Organization. (1986). Ottawa charter for health promotion. Retrieved from http://www.jcsh-cces.ca/images/Ottawa%20Charter%20for%20Health%20Promotion%201986.pdf. Accessed April 3, 2019.

Xin, W., Qing-Min, L., Yan-Jun, R., Jun, L., & Li-Ming, L. (2015). Family influences on physical activity and sedentary behaviours in Chinese junior high school students: a cross-sectional study. BMC Public Health, 15(1), 1–9. https://doi.org/10.1186/s12889-015-1593-9.
Acknowledgements
The authors would like to thank the students who participated in this research, as well as the teachers and administrators from the three APPLE Schools. We would also like to thank the APPLE Schools management team for their support on this project.
Funding
The current work was supported by a Collaborative Research and Innovation Opportunities (CRIO) Team program from Alberta Innovates (grant number 201300671) led by PJV. CM was supported through the CRIO Team program. KES is supported as a Distinguished Researcher, Stollery Science Lab, Stollery Children's Hospital Foundation and is also a member of the Women and Children's Health Research Institute. PJV holds a Canada Research Chair in Population Health, an Alberta Research Chair in Nutrition and Disease Prevention, and an Alberta Innovates Health Scholarship.
Ethics declarations
This research received ethical approval from the University of Alberta Human Research Ethics Board (Pro00035108_REN3). Written parental consent and verbal student assent was gathered from all study participants.
Conflict of interest
The authors declare that they have no conflict of interest.
Disclaimer
All interpretations and opinions in the current study are those of the authors.
Additional information
Publisher's note
Springer Nature remains neutral with regard to jurisdictional claims in published maps and institutional affiliations.
About this article
Cite this article
McKernan, C., Montemurro, G., Chahal, H. et al. Translation of school-learned health behaviours into the home: student insights through photovoice. Can J Public Health 110, 821–830 (2019). https://doi.org/10.17269/s41997-019-00232-1
Received:

Revised:

Accepted:

Published:

Issue Date:
Keywords
Comprehensive school health

Nutrition

Physical activity

Children

Qualitative research

Photovoice
Mots-clés
Approche globale de la santé en milieu scolaire

Nutrition

Exercice physique

Enfant

Recherche qualitative

Photovoice