Abstract
Nowadays, the disposal of plastic waste is an issue of major concern worldwide because of its considerable volume and growth. An option to tackle this problem is to recycle this waste. This alternative reduces the quantity of net discards, conserves both material and energy and provides a comparatively simple way to make a substantial reduction in the overall volume of solid waste. The purpose of this study is to investigate an environmentally friendly approach about the influence of recycling different percentages of urban and rural plastic waste by adding them in a dry process on an asphalt mixture, through a comparative laboratory study. The resulting mixtures are analyzed considering their volumetric parameters and the values from diverse laboratory mechanical tests. The performance tests include, Marshall stability, Marshall quotient, indirect tensile strength, fracture energy, resilient modulus, permanent deformation and creep compliance, which were carried out on unmodified and modified hot asphalt mixtures. The obtained results are presented and discussed in this paper showing that the reuse of recycled plastics in asphalt mixtures is a viable alternative that contributes to the reduction of plastic wastes as well as the protection of the environment.
Access options
Buy single article
Instant access to the full article PDF.
USD 39.95
Price excludes VAT (USA)
Tax calculation will be finalised during checkout.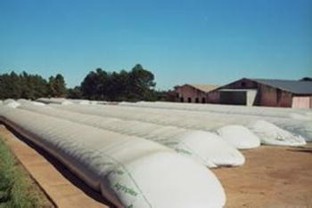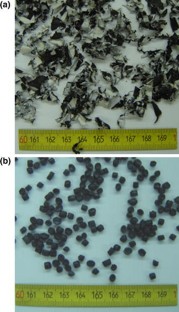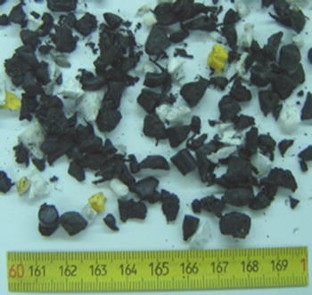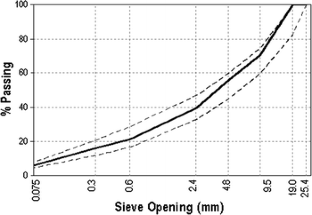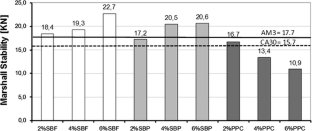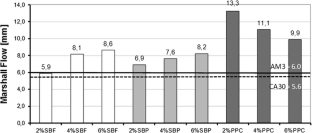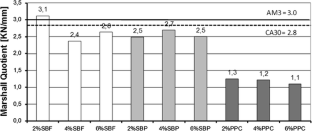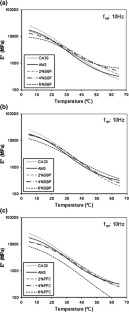 Similar content being viewed by others
References
Attaelmanan M, Feng CP, Al-Haididy AI (2011) Laboratory evaluation of HMA with high density polyethylene as a modifier. Constr Build Mater 25(5):2764–2770

European Committee for Standardization (2008) Bituminous mixtures—test methods for hot mix asphalt—part 12: Determination of the water sensitivity of bituminous specimens, EN 12697-12:2008

European Committee for Standardization (2003) Bituminous mixtures—test methods for hot mix asphalt—part 22: Wheel tracking EN 12697-22:2003

European Committee for Standardization (2003) Bituminous mixtures—test methods for hot mix asphalt—part 23: Determination of the indirect tensile strength of bituminous specimens, EN 12697-23:2003

European Committee for Standardization (2012) Bituminous mixtures—test methods for hot mix asphalt—part 34: Marshall test, EN 12697-34:2012

Fuentes-Audén C, Sandoval JA, Jerez A, Navarro FJ, Martínez-Boza FJ, Partal P, Gallegos C (2008) Evaluation of thermal and mechanical properties of recycled polyethylene modified bitumen. Polym Test 27:1005–1012

Hinislioglua S, Agar E (2004) Use of waste high density polyethylene as bitumen modifier in asphalt concrete mix". Mater Lett 58:267–271

Kaloush KE, Biligiri KP, Zeiada W, Rodezno M, Reed J (2010) Evaluation of fiber-reinforced asphalt mixtures using advanced material characterization tests. J Test Eval 38(4):1 ASTM International

Lee SJ, Rust JP, Hamouda H, Kim YR, Borden RH (2005) Fatigue cracking resistance of fiber-reinforced asphalt concrete. Text Res J 75(2):123–128

Malkoc G, Topal A, Sengoz B (2012) Improving mechanical properties of hot-mixed asphalt using plastic waste (polyethylene terephthalate). In: 5th Eurasphalt & Eurobitume Congress, Istanbul

Martínez F, Andreoni R, Poncino H (1997) Utilización de cenizas volantes como filler de mezclas asfálticas, IX Congreso Ibero Latinoamericano del Asfalto, Paraguay

Martínez F, Angelone S, Andreoni R, Martinuzzi R (2007) Caracterización de mezclas asfálticas modificadas con adición de caucho reciclado de neumáticos descartados. XIV Congreso Ibero Latinoamericano del Asfalto, Cuba

Martinez F, Angelone S (2009) The estimation of the dynamic modulus of asphalt mixtures from creep test results. In: Proceedings of the 7th international RILEM symposium on advanced testing and characterization of bituminous materials (ATCBM09), Rhodes, Greece

Martinez F, Angelone S (2010) The estimation of the dynamic modulus of asphalt mixtures using artificial neural networks. In: Proceedings of the 11th international conference on asphalt pavements, Nagoya, Japan

Martinez F, Angelone S (2011) Validación del modulo dinámico de mezclas asfálticas usando el ensayo de tracción indirecta. In: Proceedings of the XVI Congreso Ibero Latinoamericano del Asfalto, Rio de Janeiro, Brasil

Molenaar A (2012) Durability, a prerequisite for sustainable pavements. In: 5th Eurasphalt & Eurobitume Congress, Istanbul

National Research Council (2004) Mechanistic-empirical design of new and rehabilitated pavement structures. Draft report, NCHRP 1-37a, Washington DC, USA

Reyes Lizcano F, Figueroa Infante A (2008) Usos de desechos plásticos en mezclas asfálticas. Colección libros de investigación, Pontificia Universidad Javerian, Síntesis de la investigación Colombiana, Colombia. ISBN 978-958-716-136-6

Reyes F, Rondón H, Moreno L (2009) Caracterización dinámica de una mezcla densa en caliente modificada con un desecho de policloruro de vinilo (PVC). XV Congreso Ibero Latinoamericano del Asfalto, November, Portugal

Sanchez Viñas MT, Páez A, Sánchez Caba J (2012) Improvement of compatibility and stability on polyethylene-modified bitumen by use of an aromatic extract as compatibilizer. In: 5th Eurasphalt & Eurobitume Congress, June, Istanbul

Shell International Petroleum Company Ltd (1978) Shell pavement design manual

Spray A, Huang Y, Parry T (2012) Importance of some aspects of methodology in pavement life cycle assessment. In: 5th Eurasphalt & Eurobitume Congress, June, Istanbul

Witczak M, Kaloush K, Pellinen T, El-Basyouny M, Von Quintus H (2002) Simple performance test for superpave mix design. NCHRP report 465, National Cooperative Highway Research Program. National Academy Press, Washington
About this article
Cite this article
Angelone, S., Cauhapé Casaux, M., Borghi, M. et al. Green pavements: reuse of plastic waste in asphalt mixtures. Mater Struct 49, 1655–1665 (2016). https://doi.org/10.1617/s11527-015-0602-x
Received:

Accepted:

Published:

Issue Date:

DOI: https://doi.org/10.1617/s11527-015-0602-x
Keywords