Abstract
The rock-cut tomb–chapel of Djehuty (Luxor, Egypt, 1470 bc) was excavated and restored including a mineralogical, chemical, textural and petrophysical study of mortars and host rocks together with micro-environmental parameter recordings to deduce the techniques used by the ancient Egyptian builders. The host rock is made by alternations of massive, nodular and finely bedded micritic limestone and the tomb was excavated in the stratigraphic section with better mechanical properties. Different types of gypsum and lime mortars were found in the funerary complex: mortar for bedding, exterior render, surface repair and decoration, and interior plaster and coating. Mortars show formulae according to their specific applications and locations. The sources of the raw materials for the mortar reveal a local provenance. Micro-environmental conditions play an important role in the evolution of the mortar pastes, and determine the current characteristics and stability of mortars. Results from this research will make it possible to design mortars compatible with conservation in the funerary complex of Djehuty and to define safe micro-environmental conditions for the preservation of such mortars and paintings.
Access options
Buy single article
Instant access to the full article PDF.
US$ 39.95
Tax calculation will be finalised during checkout.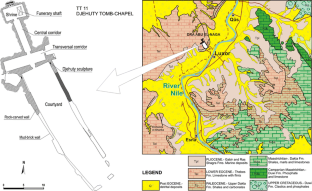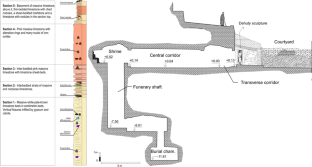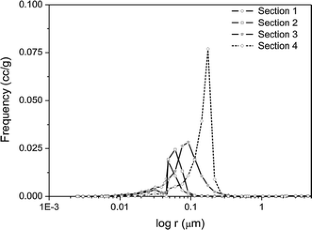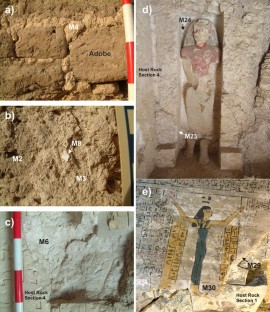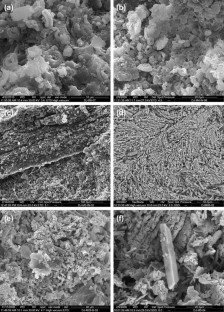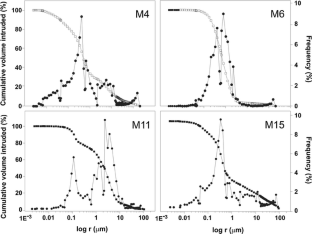 References
1.

Manita P, Triantafillou TC (2011) Influence of the design materials on the mechanical and physical properties of repair mortars of historic buildings. Mater Struct 44:1671–1685

2.

Van Balen K, Papayianni I, Van Hees R, Binda L, Waldum A (2005) Introduction to requirements for and functions and properties of repair mortars. Mater Struct 38:781–785

3.

Válek J, Hughes JJ, Groot C (2012) Historic mortars: characterisation, assessment, conservation and repair, vol 7., RILEM bookseriesSpringer, Berlin, pp 1–12

4.

Camuffo D (2014) Microclimate studies for cultural heritage: conservation, restoration and maintenance of indoor and outdoor monuments, 2nd edn. Elsevier, New York

5.

Nicholson PT, Shaw I (2006) Ancient Egyptian materials and technology, 4th edn. Cambridge University Press, Cambridge, UK

6.

Ragaï J, Poyet T, Beurroies I, Rouquerol F, Llewellyn P (2002) Characterising the porous structure of Egyptian mortars using thermoporometry, mercury intrusion porometry and gas adsorption manometry. Stud Surf Sci Catal 144:435–441

7.

Lucas A (2003) Ancient Egyptian Materials and Industries, 4th edn. JR Harris, Edward Arnold, London

8.

Garcia-Guinea J, Sanchez-Moral S, Correcher V, Sanchez-Muñoz L, Cuezva S, Cremades A, Benavente D, Galan JM (2008) Phosphor plasters of CaSO4: Dy on the courtyard wall of Djehuty's tomb (Luxor, Egypt). Radiat Meas 43:849–853

9.

Mahmoud H (2009) Examination of some inorganic pigments and plaster layers from excavations at Saqqara Area, Egypt: optical microscopy and SEM-EDS microanalysis. E-Conserv Mag 12:38–46

10.

Sanchez-Moral S, Martinez-Martinez J, Benavente D, Cuezva S, Fernandez-Cortes A (2011) Mechanical characterization of ancient Egyptian mortars. Key Eng Mater 465:487–490

11.

Pinińska J, Attia HR (2003) Use of geomechanical research in the conservation of stone monuments (Maadi Town Temple, Fayoum, Egypt). Geol Quart 47:1–12

12.

Hemeda S (2013) Geomechanical investigations for architectural heritage preservation, the Habib Sakakini palace in Cairo, Egypt. Int J Conserv Sci 4:43–52

13.

Moussa AMA, Kantiranis N, Voudouris KS, Stratis JA, Ali MF, Christaras V (2009) The impact of soluble salts on the deterioration of Pharaonic and Coptic wall paintings at Al Qrna, Egypt: mineralogy and chemistry. Archaeometry 51:292–308

14.

Moussa AB, Kantiranis N, Voudouris KS, Stratis JA, Ali MF, Christaras V (2009) Diagnosis of weathered Coptic wall paintings in the Wadi El Natrun region. Egypt J Cult Herit 10:152–157

15.

Maekawa S (1993) Environmental monitoring at the Tomb of Nefertari. In: Corzo MA, Afshar M (eds) Art and eternity: the Nefertari wall paintings conservation project, 1986–1992. Getty, Los Angeles, CA

16.

Papayianni I, Pachta V, Stefanidou M (2013) Analysis of ancient mortars and design of compatible repair mortars: the case study of Odeion of the archaeological site of Dion. Constr Build Mater 40:84–92

17.

Bartz W, Rogó J, Rogal R, Cupa A, Szroeder P (2012) Characterization of historical lime plasters by combined non-destructive and destructive tests: the case of the sgraffito in Bonów (SW Poland). Constr Build Mater 30:439–446

18.

Rossi-Doria PR (1990) Report on the RILEM Workshop "Ancient mortars and mortars for restoration" taken place in Ravello (Italy), 9–11 November, 1988. Mater Struct 23:235–238

19.

Groot C, Ashall G, Hughes JJ (2004) Characterization of old mortars with respect to their repair. Final report of RILEM TC 167-COM. RILEM Publications SARL, Bagneux, France

20.

Hughes JJ (2012) RILEM TC 203-RMH: repair mortars for historic masonry. The role of mortar in masonry: an introduction to requirements for the design of repair mortars. Mater Struct 45:1287–1294

21.

Moropoulou A, Bakolas A, Anagnostopoulou S (2005) Composite materials in ancient structures. Cem Concr Compos 27:295–300

22.

Galan JM (2009) Early Investigations in the tomb–chapel of Djehuty (TT 11). In: Magee D, Bourriau J, Quirke S (eds) Sitting beside Lepsius: studies in honour of Jaromir Malek at the Griffith Institute. OLA 185:155–181

23.

Galán JM (2013) The book of the dead in the burial chamber of Djehuty (TT 11). Egypt Archaeol 42:21–24

24.

Said R (1990) The geology of Egypt. A.A. Balkema, Rotterdam

25.

Tawfik HA, Zahran EK, Abdel-Hameed AT, Maejima W (2011) Mineralogy, petrography, and biostratigraphy of the Lower Eocene succession at Gebel El-Qurn, West Luxor, Southern Egypt. Arab J Geosci 4:517–534

26.

Shaaban MN (2004) Diagenesis of the lower Eocene Thebes formation Gebel Rewagen area, Eastern Desert, Egypt. Sedim Geol 165:53–65

27.

Wüst RAJ, McLane J (2000) Rock derioration in the royal tomb of Seti I valley of the Kings, Luxor, Egypt. Eng Geol 58:163–190

28.

National Climatic Data Center/NESDIS/NOAA/U.S. (2003): U.S.A.F. DATSAV3 Surface Observations, 1901-continuing. Research data archive at the National Center for Atmospheric Research, Computational and Information Systems Laboratory. http://rda.ucar.edu/datasets/ds463.2/

29.

Benavente D, Cultrone G, Gomez-Heras M (2008) The combined influence of mineralogy, hydric and thermal properties in the durability of porous building stones. Eur J Min 20:673–685

30.

Nakhla SM, Abd El Kader M (2006) Mortars and stones for the restoration of masonry works in the Sphinx. In: Daoud K, Abd el-Fatah S, editors. The world of ancient Egypt. Essays in Honor of Ahmed Abd el-Qader el-Sawi. Supplément aux Annales du Service des Antiquités de l'Egypte, Cahier no, 35. pp 207–215

31.

Blanc P, Baumer A, Cesbron F, Ohnenstetter D, Panczer G, Remond G (2000) Systematic cathodoluminescence spectral analysis of synthetic doped minerals: anhydrite, apatite, calcite, fluorite, scheelite and zircon. In: Pagel M, Barbin V, Blanc P, Ohnenstetter D (eds) Cathodoluminescence in geosciences. Springer, Berlin, pp 127–160

32.

Benavente D, Sanchez-Moral S, Cortes-Fernandez A, Cañaveras JC, Elez J, Saiz-Jimenez C (2011) Salt damage and microclimate in the Postumius Tomb, Roman Necropolis of Carmona, Spain. Environ Earth Sci 63:1529–1543

33.

Charola AE, Pühringer J, Steiger M (2007) Gypsum: a review of its role in the deterioration of building materials. Environ Geol 52:207–220

34.

Tantawy AAAM (2006) Calcareous nannofossils of the Paleocene–Eocene transition at Qena region, central Nile Valley, Egypt. Micropaleontol 52:193–222

35.

Aubry MP, Salem R (2012) The Dababiya Core: a window into Paleocene to early Eocene depositional history in Egypt based on coccolith. Stratigr 9:287–346

36.

Sanchez-Moral S, Luque L, Cañaveras JC, Soler V, Garcia-Guinea J, Aparicio A (2005) Lime–pozzolana mortars in Roman catacombs: composition, structures and restoration. Cem Concr Res 35:1555–1565
Acknowledgments
The archaeological field works in Egypt were supported by the CajaMadrid Foundation (Madrid, Spain). The expedition is now sponsored by Union Fenosa Gas and the Spanish Ministry of Culture.
About this article
Cite this article
Cuezva, S., Garcia-Guinea, J., Fernandez-Cortes, A. et al. Composition, uses, provenance and stability of rocks and ancient mortars in a Theban Tomb in Luxor (Egypt). Mater Struct 49, 941–960 (2016). https://doi.org/10.1617/s11527-015-0550-5
Received:

Accepted:

Published:

Issue Date:
Keywords
Ancient Egyptian material

Mortar

Micro-environment

Theban tomb

Gypsum

Anhydrite