Highlights
The materials science community has expressed a strong desire to include sustainability in the educational experience. There are opportunities to include these topics throughout the curriculum and a need to make educational resources widely available.
Abstract
Materials play a key role in enabling technological and economic development. With growing need to adopt a sustainable development approach across technical fields, it is useful to review the current state of teaching sustainability pertaining to Materials Science education. Using two sets of direct interviews with a subset of Materials Research Society (MRS) members and a survey of the entire member community, we present specific observations on the perception towards sustainability, and the gaps and impediments in teaching sustainability at undergraduate and graduate levels. There is strong interest in the materials community towards incorporating sustainability into the educational experience, and opportunities for developing and disseminating a robust set of educational resources (case studies, etc.). There is also a need for developing definitions and topics that emphasize both integration of general sustainability topics as well as basic sustainability technical principles. Based on the analysis, specific recommendations were made to the MRS and the materials science community in general in order to advance sustainability education.
Graphic abstract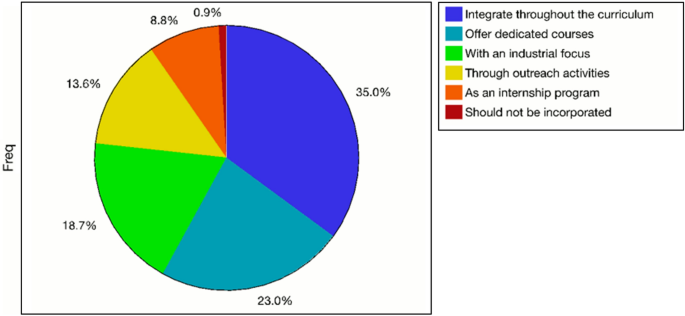 Access options
Buy single article
Instant access to the full article PDF.
US$ 39.95
Tax calculation will be finalised during checkout.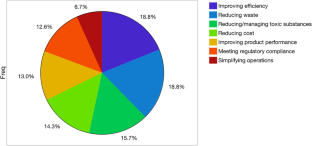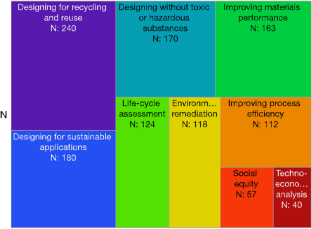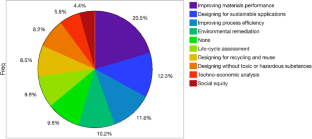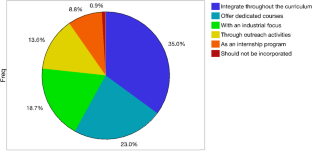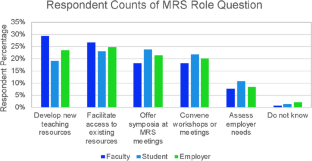 Data availability
Reasonable requests for data will be considered.
References
1.

M.R. Olsen, Sustainability Operations (Arizona State University, Arizona, 2020)

2.

Sustainable Campus, Cornell Univeristy. https://sustainablecampus.cornell.edu/campus-initiatives. Accessed 2 July 2021

3.

Sustainability at the University of Melbourne. https://sustainablecampus.unimelb.edu.au/. Accessed 2 July 2021

4.

Sustainability Institute, Penn State University. https://sustainability.psu.edu/. Accessed 2 July 2021

5.

Sustainability Initiative University of Cologne. https://sustainability.uni-koeln.de/en/. Accessed 2 July 2021

6.

Hokkaido University Sustainable Campus Management Office. https://www.osc.hokudai.ac.jp/en/what-sc. Accessed 2 July 2021

7.

C. Shuqin, L. Minyan, T. Hongwei, L. Xiaoyu, G. Jian, Assessing sustainability on Chinese university campuses: Development of a campus sustainability evaluation system and its application with a case study. J. Build. Eng. 24, 100747 (2019)

8.

O. Opel et al., Climate-neutral and sustainable campus Leuphana University of Lueneburg. Energy 141, 2628–2639 (2017)

9.

Campus Sustantável, Universidade Estadual de Campinas. http://www.campus-sustentavel.unicamp.br/en/home-2/. Accessed 2 July 2021

10.

Sustainability on Campus Stories and Strategies for Change. (MIT Press, New York, 2004)

11.

International Sustainable Campus Network. https://international-sustainable-campus-network.org/. Accessed 2 July 2021

12.

D. Allen, et al., Benchmarking Sustainable Engineering Education: Final Report. (2008)

13.

R.D. Priddy, Sustainability: the train has left the station. MRS Energy Sustain. 4, E3 (2017)

14.

World Commision on Environment and Devlopment, Our Common Future (Oxford University Press, Oxford, 1987)

15.

R. Peterson, P. Wood, Sustainability: Higher Education's New Fundamentalism (Princeton, National Association of Scholars, 2015)

16.

K. Grimm, Y. Sipos, B. Battisti, Achieving transformative sustainability learning: engaging head, hands and heart. Int. J. Sustain. High. Educ. 9, 68–86 (2008)

17.

A. Greig, J. Priddle, Mapping students' development in response to sustainability education: a conceptual model. Sustainability 11, 433 (2019)
Acknowledgments
The authors would like to thank all of those who assisted in data collection for this study, especially the team from the University of Central Florida, Golareh Jalilvand, Meryl Wiratmo, Lauren Whetstone, and Sudipta Seal. They would also like to thank Richard Souza for his support.
Ethics declarations
Conflict of interest
On behalf of all authors, the corresponding author states that there is no conflict of interest.
Appendix
Appendix
Topics
F19 survey topic choices
1.

Designing for sustainable applications

2.

Designing for recycling and reuse

3.

Designing without toxic or hazardous substances

4.

Improving process efficiency

5.

Improving materials performance

6.

Life-cycle assessment

7.

Techno-economic analysis

8.

Environmental remediation

9.

Social equity
Individual topic responses
1.

Interconnectedness

2.

Sustainable energy production and storage

3.

Sourcing of materials in a sustainable manner

4.

Renewable energy and carbon emission-free energy

5.

Recycling existing waste

6.

Primary resource availability/sustainability

7.

Open access to publicly funded research

8.

Materials with low emissions from production

9.

Materials with low CO2 footprint

10.

Manufacturing issues associated with recycling and biodegradable materials

11.

Managing materials over its life cycles, understanding toxicity, including low-dose, compound effects

12.

Exploiting biosynthesis to replace unsustainable manufacturing processes

13.

Environmental impact of materials waste

14.

Designing for energy harvesting

15.

Circular economy

16.

Carbon neutral energy production

17.

Biologically derived materials

18.

Balance of cost, emissions, and water usage. There will be tradeoffs and a framework to make decisions is needed.

19.

Social equity, which is a poorly defined political construct, is not relevant.

20.

Sustainability concepts are already integral to engineering disciplines.
Impediments to teaching
F19 survey impediments to teaching choices
1.

No room in current curriculum

2.

Low priority to Faculty

3.

Not adequately covered in textbook

4.

Inadequate course materials

5.

Limited access to software or other practical tools

6.

Not knowledgeable on the topic

7.

Does not apply to my courses
Individual responses for impediments to teaching
1.

Not all the courses taught adequately to apply it.

2.

In some countries it is not currently seen as a fundamental topic.

3.

Sustainability is and has been an integral part of engineering, so it does not need to be considered separately.

4.

The definition of sustainability is hard to understand.

5.

Time constraints in teaching.

6.

Academic administration is interested in marquee sustainability topics (e.g., recycling) but not the complete picture such as chemical handling and waste.

7.

Engineering students do not consider sustainability as a topic to include as it is not technical.
About this article
Cite this article
Theil, J., Aguiar, I., Bandla, S. et al. Materials science community support for teaching sustainability. MRS Energy & Sustainability (2021). https://doi.org/10.1557/s43581-021-00009-5
Received:

Accepted:

Published: