Abstract
Lattice anharmonicity is the essential ingredient for the description of the temperature-dependent dielectric response. Herein, using self-consistent phonon theory calculations that consider the lattice anharmonicity, we examined computational workflow to calculate dielectric permittivity. For this purpose, we selected the high symmetry cubic phase of SrTiO3, BaTiO3, PbTiO3, and KNbO3. It turns out that it is necessary to choose an appropriate set of a displacement–force dataset and the cutoff distance for quartic interatomic force constants. We were also able to predict Curie temperatures out of temperature-dependent dielectric constants of ferroelectric materials.
Graphic abstract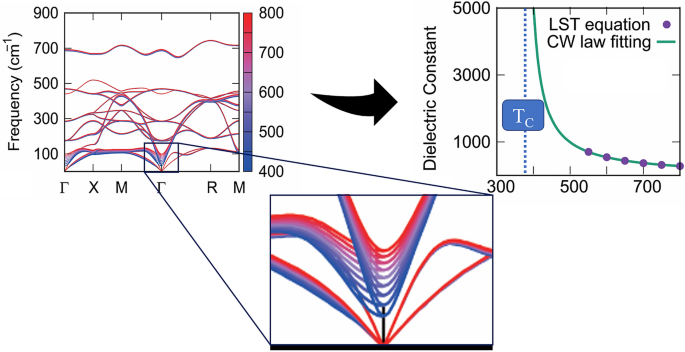 Access options
Buy single article
Instant access to the full article PDF.
US$ 39.95
Tax calculation will be finalised during checkout.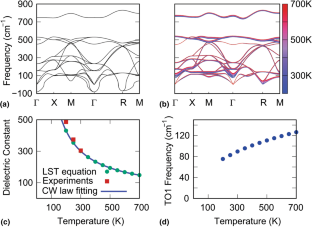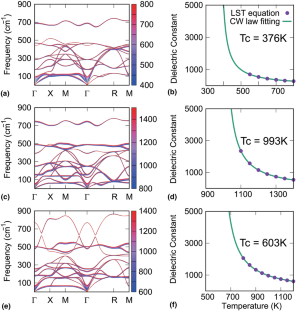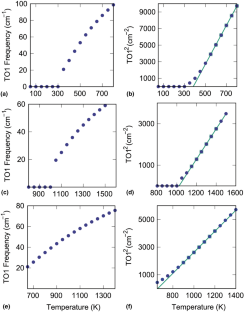 Acknowledgments
WIC would like to thank Terumasa Tadano (NIMS, Japan) for the fruitful discussion.
Ethics declarations
Conflict of interest
On behalf of all authors, the corresponding author states that there is no conflict of interest.
Supplementary Information
Below is the link to the electronic supplementary material.
About this article
Cite this article
Choi, W.I., Yang, D.J., Jung, D.W. et al. Ab-initio prediction of temperature-dependent dielectric constants and curie temperatures of cubic phase perovskite materials. MRS Communications (2021). https://doi.org/10.1557/s43579-021-00051-x
Received:

Accepted:

Published:
Keywords
Dielectric permittivities

Ferroelectric

Perovskites

Density functional theory (DFT)

Phase transformation