Nirvana of the phoenix
Electrical current density distribution in the interconnected nanoporous microstructure of ß-Li3PS4 simulated by phase-field modeling for all-solid-state Li-ion batteries.
Bo Wang, The Pennsylvania State University, USA.
Nuclear staircase
Using scanning electron microscopy, this image of the naturally stepped virgin surfaces of a nuclear fuel pellet, uranium dioxide (UO2), was captured. Such UO2 pellets fuel nuclear power reactors. Using various corrosion experiments, the rate at which radionuclides would be released from the UO2 pellets can be determined.
Martin Badley, University of Western Ontario, Canada.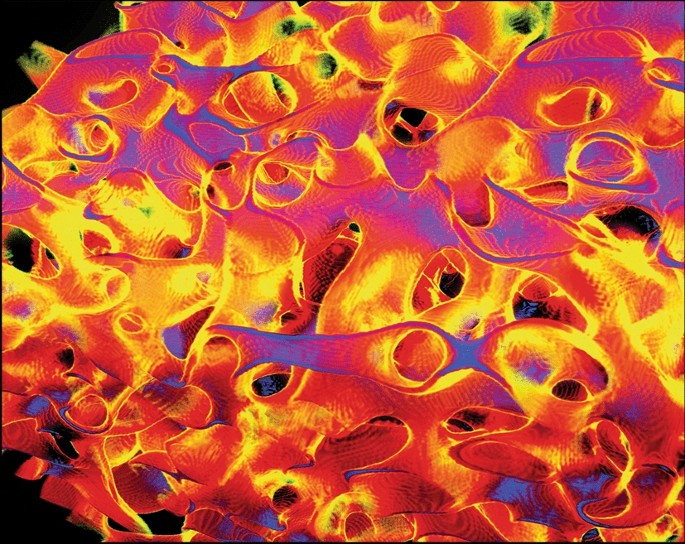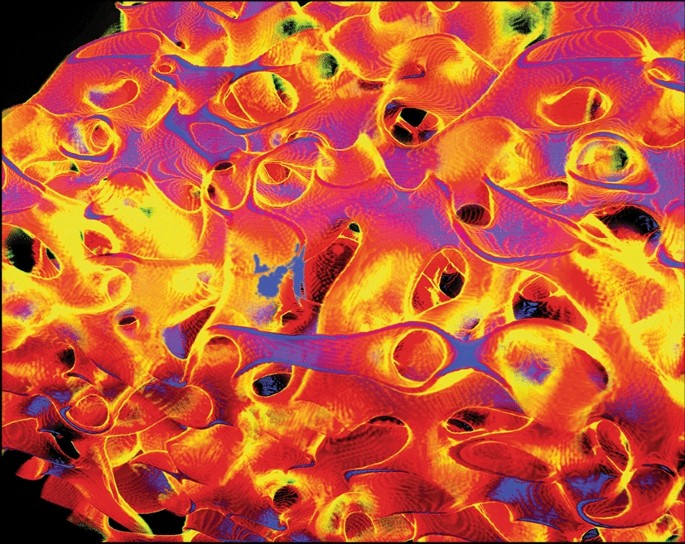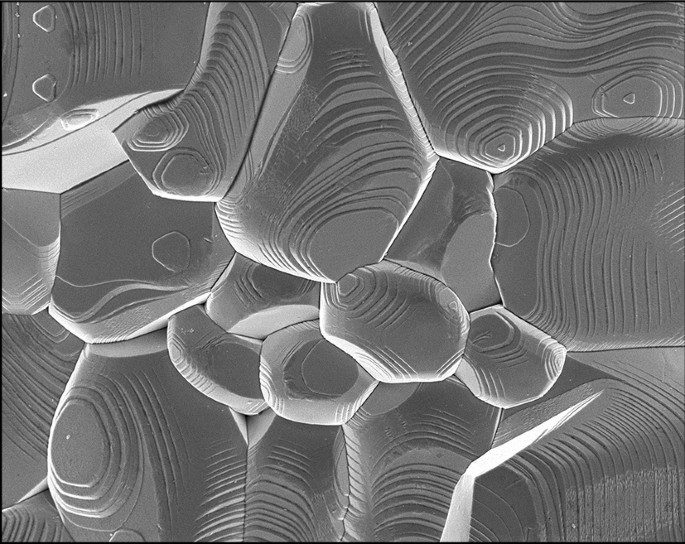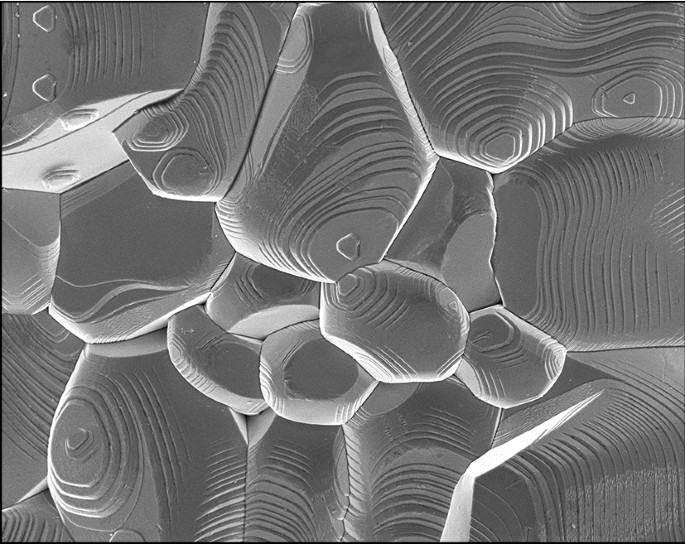 About this article
Cite this article
Look Again. MRS Bulletin (2021). https://doi.org/10.1557/s43577-021-00202-4