Zusammenfassung
Effektive Zusammenarbeit ist in der heutigen Zeit für erfolgreiche Unternehmen unverzichtbar. Besonders für international tätige Unternehmen kann ein Social Intranet die Erreichung der Unternehmensziele unterstützen sowie die Zusammenarbeit zwischen den Mitarbeitern vereinfachen. In diesem Beitrag wird speziell auf die interne Unternehmenskommunikation und Zusammenarbeit der Mitarbeiter eines internationalen Konzerns eingegangen. Ziel ist es, anhand theoretischer Betrachtungen und der innerhalb der Deutschen Telekom AG durchgeführten Studie zu deren Social Intranet namens "you and me", Aussagen zur Wirksamkeit und Empfehlungen für die Gestaltung von Social Intranets abzuleiten.
Abstract
Effective collaboration is indispensable for successful businesses today. A social intranet can support corporate goals and simplify collaboration between employees, especially for international companies that face additional challenges. This paper addresses specifically the internal corporate communication and cooperation of the employees of an international corporation. The aim is to derive statements on the effectiveness and recommendations on the design of social intranets based on theoretical considerations and the study carried out within Deutsche Telekom on their social intranet with the "you and me".
Access options
Buy single article
Instant access to the full article PDF.
US$ 39.95
Tax calculation will be finalised during checkout.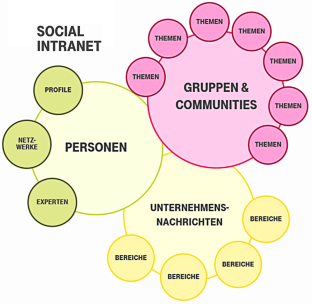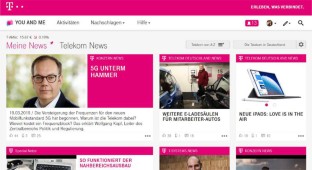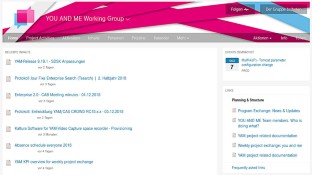 Literatur
Ahmetoglu Ö (2002) Andere Länder, andere Sitten. https://www.faz.net/aktuell/reise/spezial-andere-laender-andere-sitten-147462.html. Zugegriffen: 27. Aug. 2018

Becker F (2016) Teamarbeit, Teampsychologie, Teamentwicklung; So führen Sie Teams! Springer, Berlin, Heidelberg

Berlin A (2014) Internationalisierung und Geschäftserfolg; Analyse des Zusammenhangs für Unternehmen der BRIC Staaten. Gabler, Wiesbaden

Fritzsche K (2017) Interne Kommunikation im Unternehmen – Konzept und Instrumente. https://www.honestly.de/blog/interne-kommunikation/. Zugegriffen: 18. März 2019

Gröscho S, Eichler-Liebenow C, Köhler R (2015) Willkommen in der neuen Arbeitswelt; So erwecken Sie ein Social Intranet zum Leben. scm c/o prismus communications GmbH, Berlin

GUX (2018) YAM—You and Me. NPS- UND UX-TRACKING Q1/2018; Ergebnisbericht. Gesellschaft für User Experience mbH, Köln

Hillmann M (2017) Das 1x1 der Unternehmenskommunikation; Ein Wegweiser für die Praxis. Gabler, Wiesbaden

Mast C (2013) Unternehmenskommunikation; Ein Leitfaden. UTB, Stuttgart

Meier S, Lütolf D, Schillerwein S (2015) Herausforderung Intranet; Zwischen Informationsvermittlung, Diskussionskultur und Wissensmanagement. Springer, Wiesbaden

Mühling Y, Klein E (2014) Wiki statt Intranet, Social Collaboration statt Content Management. Wissensmanagement: das Magazin für Digitalisierung. Vernetzung Collab 16:16–17

Pagel P (2016) Social Intranet ist wie Gespräche an der Kaffeemaschine. Wirtschaftsinformatik Manag 8:64–69

Rubas M (2018) DTAG HR Factbook 2017. https://www.e-paper.telekom.com/hr_factbook_2017_de. Zugegriffen: 12. Aug. 2018

Schütt P (2013) Der Weg zum Social Business; Mit Social Media Methoden erfolgreicher werden. Gabler, Wiesbaden

Stevie Awards (2018) Deutsche Telekom AG—You and Me. http://stevieawards.com/gsa/deutsche-telekom-ag-you-me. Zugegriffen: 18. Sept. 2018

Suhl L, Wiese J (2019) Intranet. In: Gronau N, Becker J, Kliewer N, Leimeister JM, Overhage S (Hrsg) Enzyklopädie der Wirtschaftsinformatik – Online-Lexikon, 11. Aufl. GITO, Berlin

T‑Systems MMS (2018) Dialog auf Augenhöhe; Offener Austausch über Hierarchie- und Ländergrenzen hinweg. www.t-systems-mms.com/telekom-you-and-me.html. Zugegriffen: 30. Juli 2018

Wiek U (2015) Zusammenarbeit fördern; Kooperation im Team – ein praxisorientierter Überblick für Führungskräfte. Gabler, Wiesbaden

Witte C (2014) Social Collaboration beschleunigt den Workflow. https://www.isreport.de/allgemein/social-collaboration-beschleunigt-den-workflow/. Zugegriffen: 27. Aug. 2018

Wolf F (2014) Der Enterprise 2.0 Irrtum: Wissensmanagement im Enterprise 2.0. https://de.slideshare.net/TSystemsMMS/der-enterprise-20-irrtum-wissensmanagement-im-enterprise-20. Zugegriffen: 11. Dez. 2018
About this article
Cite this article
Däbritz, V., Frömder, E. & Anke, J. Social Intranets als Grundlage für die interne Unternehmenskommunikation und Zusammenarbeit. HMD 57, 133–149 (2020). https://doi.org/10.1365/s40702-019-00564-z
Received:

Revised:

Accepted:

Published:

Issue Date:
Schlüsselwörter
Social Intranet

Zusammenarbeit

Unternehmenskommunikation
Keywords
Social Intranet

Collaboration

Corporate communications