Zusammenfassung
Die "Plattform-Ökonomie" verändert gegenwärtig die Art und Weise, wie Arbeit erbracht wird. Insbesondere Crowdworking-Plattformen haben in den letzten Jahren starken Zulauf erfahren und können von Unternehmen mittlerweile für eine Vielzahl von Tätigkeiten entlang ihrer Wertschöpfungskette genutzt werden. Ein Beispiel ist der Kundensupport, dem angesichts immer komplexerer Endprodukte große Bedeutung zukommt. Anhand der Crowdworking-Plattform Mila und ihres Kunden und 51-prozentigen Eigentümers Swisscom AG wird in diesem Beitrag aufgezeigt, wie Unternehmen die Crowd zur Erweiterung ihrer digitalen Schnittstelle zum Kunden einsetzen, ihren Service ausbauen und damit Mehrwert für alle Beteiligten generieren können. Die Crowdworking-Plattform Mila verbindet in einem neuartigen Ansatz das Paradigma der Crowd, insbesondere die Nutzung einer Vielzahl von Leistungserbringern, mit den Prinzipien der On-Demand und Sharing-Economy, vor allem dem Einbezug der Kunden als Produzenten von Dienstleistungen. Ähnlich wie bei prominenten plattformbasierten Beispielen der Sharing Economy wie Airbnb und Uber erfolgt auch hier die Anbahnung der Arbeit sowie die Schnittstelle zum Kunden auf digitalem Wege, während die Arbeit selbst meist direkt vor Ort beim Kunden erbracht wird. Basierend auf Experten-Tiefen-Interviews mit Verantwortlichen von Mila und Swisscom und weiteren Quellen analysieren wir in diesem Beitrag dieses neuartige Arbeitssystem inklusive des Zusammenspiels aller Beteiligten. Im Anschluss daran zeigen wir Vor- und Nachteile der Nutzung von Crowd Services auf und leiten konkrete Handlungsempfehlungen für Unternehmen für die Gestaltung der digitalen Schnittstelle zum Kunden ab.
Abstract
The "Platform Economy" is currently changing the way how work is performed. Particularly, crowdworking platforms have gained momentum during the last years. By now, they can be used by companies for a wide range of activities along their value chain. One example is the customer support that increasingly gains importance given the more and more complex end products. Based on the crowdworking platform Mila and its client and 51-percent owner Swisscom AG, we demonstrate how companies that use the crowd extend their digital interface to the customer and expand their services, generating an added value for all those involved. With its innovative approach, the crowdworking platform Mila connects the paradigm of the crowd, particularly the utilization of a variety of providers, with the principles of the On Demand- and Sharing Economy, primarily the inclusion of the customers as service "producers". Similarly to well-known platform-based examples of the Sharing Economy such as Airbnb and Uber, the initiation of work and the customer interface is shaped in a digital way, though the work itself is then usually performed directly on site at the customer's. Based on in-depth expert interviews with those responsible of Mila and Swisscom, we analyze this new kind of work system including the interplay of all participants. Subsequently, we show advantages and disadvantages of using crowd services and derive concrete recommendations of action for companies for the design of the digital customer interface.
This is a preview of subscription content, log in to check access.
Access options
Buy single article
Instant access to the full article PDF.
US$ 39.95
Price includes VAT for USA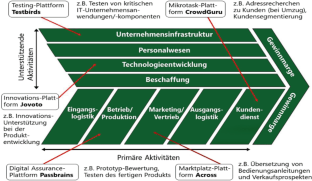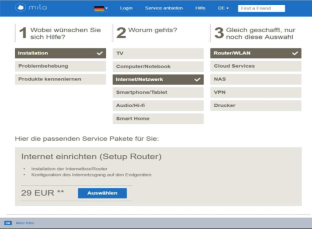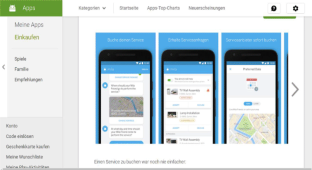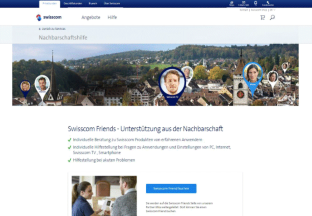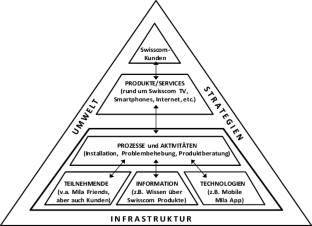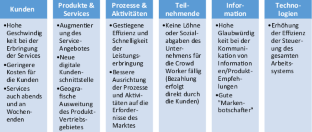 Literatur
Alter S (2013) Work system theory: overview of core concepts, extensions, and challenges for the future. J Assoc Inf Syst 14:72–121

Brynjolfsson E, McAfee A (2011) Race against the machine; How the digital revolution is accelerating innovation, driving productivity, and irreversibly transforming employment and the economy. Digital Frontier Press, Lexington MA

Kollmann T, Schmidt H (2016) Deutschland 4.0; Wie die Digitale Transformation gelingt. Springer Gabler, Wiesbaden

Leimeister JM, Zogaj S (2013) Neue Arbeitsorganisation durch Crowdsourcing; Eine Literaturstudie. Hans-Böckler-Stiftung, Düsseldorf

Mrass V, Peters C (2017) Crowdworking-Plattformen in Deutschland. University of Kassel, Kassel

Mrass V, Peters C, Leimeister JM (2016) New Work Organization through Crowdworking Platforms; A Case Study. Konferenz "Zukunftsprojekt Arbeitswelt 4.0", Stuttgart, 19.9.2016.

Mrass V, Peters C, Leimeister JM (2017a) One for all? Managing external and internal crowds through a single platform – a case study. In: 50th Hawaii International Conference on System Sciences (HICSS), S 4324–4333

Mrass V, Li MM, Peters C (2017b) Towards a taxonomy of digital work. 25. European Conference on Information Systems (ECIS), Guimarães.

Surowiecki J (2004) The wisdom of crowds; Why the many are smarter than the few and how collective wisdom shapes business, economies, societies, and nations. Doubleday, New York

Yin RK (2014) Case study research; design and methods. SAGE, Los Angeles
Danksagung
Dieser Beitrag entstand im Rahmen des seitens des Bundesministeriums für Bildung und Forschung (BMBF) geförderten Projektes "Herausforderung Cloud und Crowd – Neue Organisationskonzepte für Dienstleistungen nachhaltig gestalten" (Förderkennzeichen: 02K14A071, Projektträger: PTKA/Projektträger Karlsruhe am Karlsruher Institut für Technologie/KIT).
About this article
Cite this article
Mrass, V., Peters, C. & Leimeister, J.M. Von Kunden für Kunden: Crowd Services als Erweiterung der Digital Customer Experience. HMD 54, 821–837 (2017). https://doi.org/10.1365/s40702-017-0345-y
Received:

Accepted:

Published:

Issue Date:
Schlüsselwörter
Crowdsourcing

Crowdworking-Plattformen

Crowd Services

Crowd Work

Digitale Kundenschnittstelle

On-Demand Ecomomy
Keywords
Crowdsourcing

Crowdworking platforms

Crowd services

Crowd work

Digital customer interface

On demand ecomomy