3M Earns German Sustainability Award
3M is one of the top three companies to win an award in the category "Resource Efficiency" among the 600 applicants for the 2013 German Sustainability Award.
3M Germany was cited for setting ambitious goals to reduce its ecological footprint in the entire value chain, according to the jury. The judges said that the company considers the question of how to use resources as economically as possible in new developments. They added that innovations of 3M have the aim, wherever possible, of enabling the customer to operate more efficiently.
The jury rated 3M Germany high in the resource efficiency category because of its comprehensive approach. The judges said that, in the entire life cycle of the products, appropriate measures are implemented — from design to procurement, use, disposal and recycling.
"This award makes me proud," said Reza Vaziri, managing director, 3M Germany. "It makes me happy that we succeed again and again in developing new technologies while fulfilling our responsibilities toward mankind and the environment." According to Vaziri, 3M has the strong belief that only those companies that manage to combine the power of innovation with sustainability will be able to be successful in the long term. Since 1995, 3M has been setting new ambitious goals every five years with the aim of continuously improving its sustainability. For example, its sustainability goals set to be achieved by 2015 include lowering its worldwide use of solvents by 20 percent, cutting waste by 10 percent and reducing its energy consumption by 25 percent.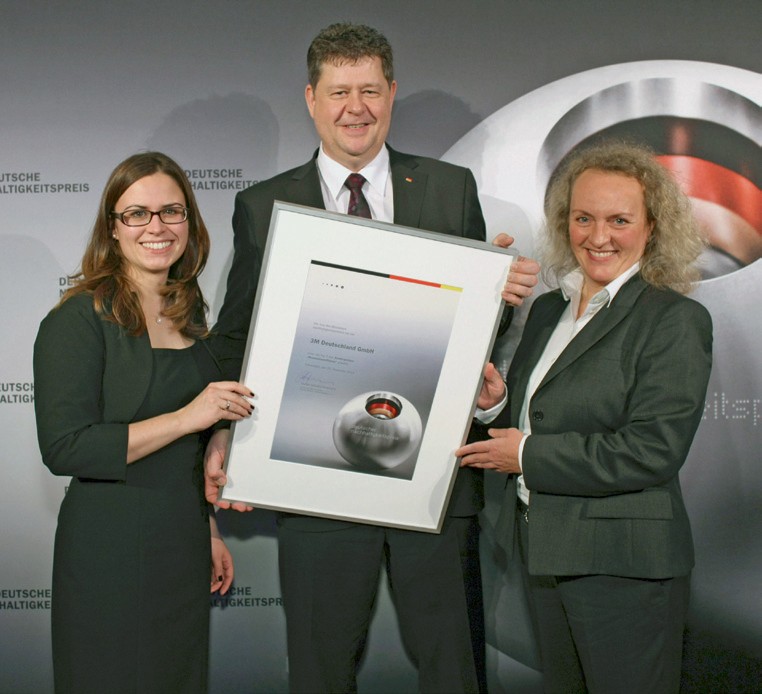 Copyright information
© Springer Fachmedien Wiesbaden 2014