UV Systems for Environmentally Friendly Adhesive Curing
UV systems manufacturer Ist Metz, together with its partner company Integration Technology Ltd. (ITL), presented a wide range of both conventional UV systems and LED units for curing cationic, radical and dual-cure adhesives at Bondexpo from 8 to 11 October 2012 in Stuttgart.
A new product in the Ist Metz range is the BLK-6 UV system for surface bonding. All units are fitted as standard with the new UV online sensor, which is directly integrated into the surface of the reflector. It measures the UV radiation efficiency online and shows it in the operator display. The advantages are closer monitoring of the UV lamp's performance, thus guaranteeing high process reliability. The basic components of the UV system, such as the new inlay reflectors, the UV lamps and the electronic power supply devices were developed and manufactured inhouse, thus facilitating a continuous optimisation process while also ensuring that the individual components work together in a highly effective overall system.
In the field of LED UV curing systems, ITL offers a water-cooled UV system for spot bonding and encapsulation. Its open architecture makes the unit highly flexible, allowing adaptation to suit a wide range of applications. Once switched on, the system is ready for use immediately. It also transmits very little heat to the substrate and has an extremely long service life. It can be used, for example, for adhesion in flat-screen devices.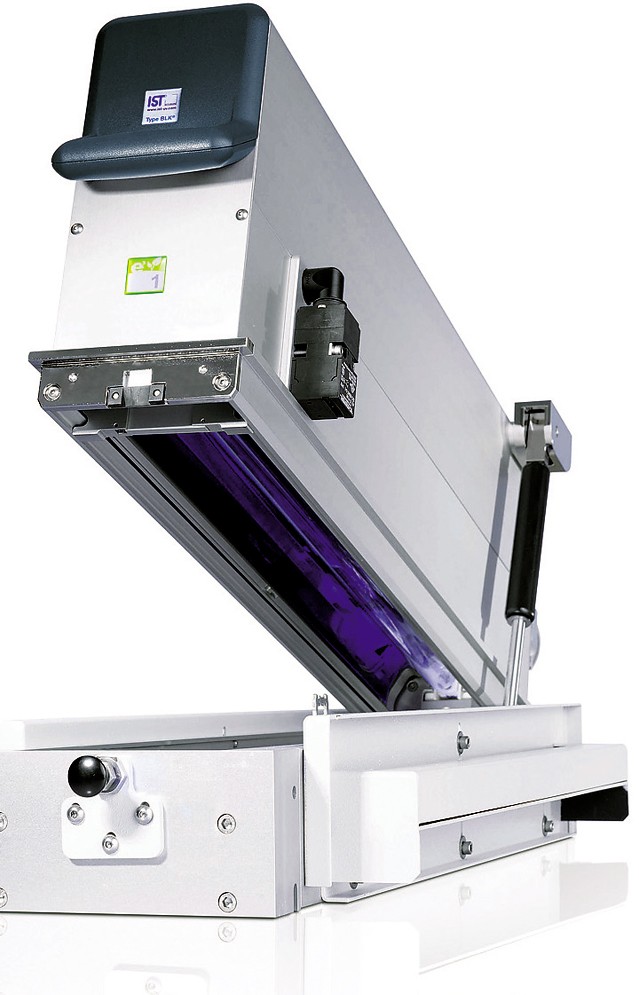 For further information, please contact: Ist Metz GmbH, info@ist-uv.com, Tel. +49 7022 60 02-0
Copyright information
© Springer Fachmedien Wiesbaden 2013