New Foam Gasket: Tack-Free in 150 Seconds
Wherever components in industrial applications need to be further processed immediately after sealant application, in other words when short cycle times are necessary, one solution is to use the foam gasket called Raku-PUR Speed developed by Rampf Gießharze. The material ensures eight hours of production without any interruption. Its special feature is that curing is no longer necessary: a short conveyor distance of two to three metres is sufficient to apply the foam gasket and to ensure that the component is ready for use. Tack-free components are ready for packaging in less than 150 seconds.
No additional curing measures such as an oven or inductive/infrared radiation are needed. The ambient temperature is sufficient to cure the sealing material applied 'in situ', making the component ready for further processing. Investment in additional equipment or the extra energy costs associated with curing are no longer necessary.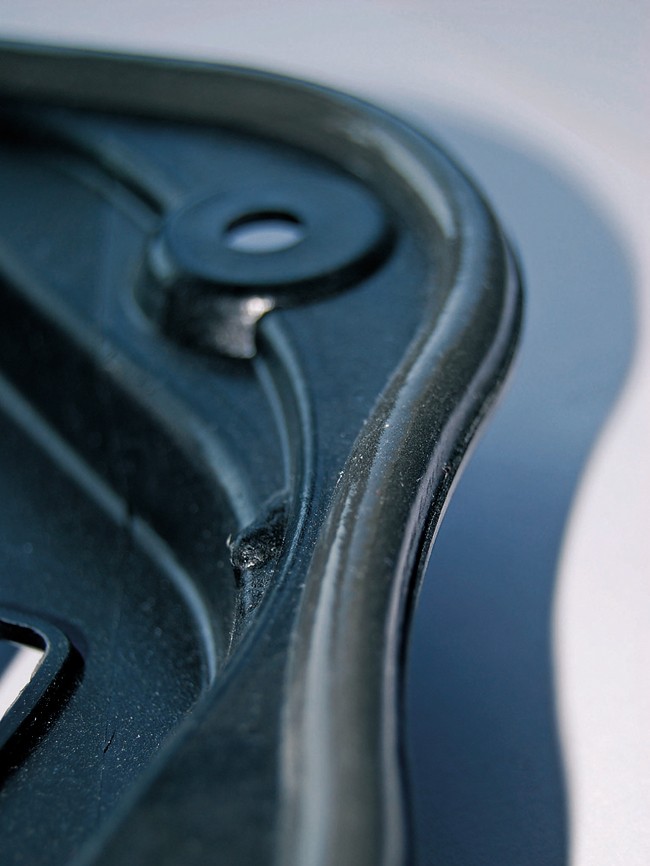 Other material features include low water absorption and high mechanical strength for adhesion to various materials, from polypropylene to painted steel, in assembly operations. The material offers long-term temperature resistance in a range from -30 °C to +90 °C and can be exposed to temperatures ranging from -40 °C to +140 °C for short periods.
For further information, please contact: Rampf Gießharze GmbH & Co. KG, D-72661 Grafenberg, info@rampf-giessharze.de, http://www.rampf-giessharze.de
Copyright information
© Springer Fachmedien Wiesbaden 2013