Evacuation System Prevents Air Bubbles Forming
The EG 30 evacuation system from VA-Tec is ideal for use where the rapid, reliable and controlled degassing of components is required in production processes. For example, it can be used to degas microcircuits that have been encapsulated in silicone gel or epoxy resin. This allows the air bubbles that have formed during the encapsulation process and which could damage the components to be removed reliably.
The evacuation system exposes the microcomponents to a specific vacuum. Before the degassing process starts, the components are placed in a vacuum chamber in batches of up to 300 items. As the processes are heavily dependent on the encapsulation material used, the parameters are user configurable. If required, they can also be saved in individual programmes and recalled at the press of a button. Both the evacuation process (downstream control) and the subsequent controlled ventilation of the chamber (upstream control) can be precisely regulated. As a result, the entire process can be quickly adapted to the application in question and the process is fully reproducible.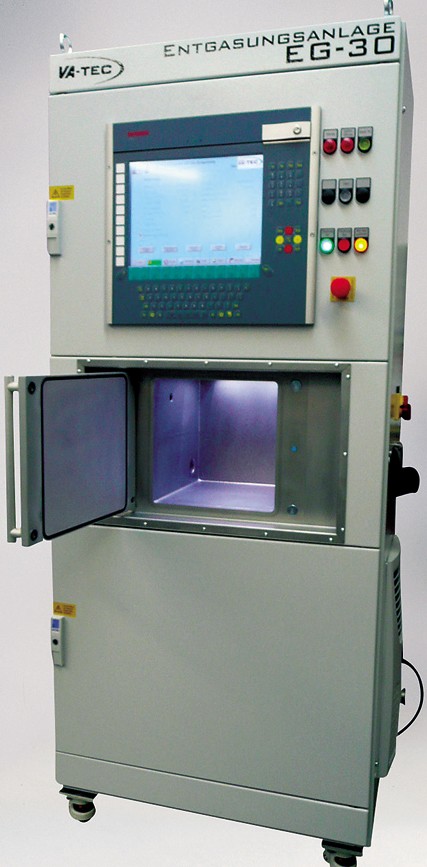 For more information, please contact: VA-Tec GmbH & Co KG, D-97877 Wertheim, Germany, http://www.va-tec.de
Copyright information
© Springer Fachmedien Wiesbaden 2013