Walther Systemtechnik has developed a new dosing system for precision dosing of substances with widely varying viscosities, such as solvents, silicones and epoxy resin adhesives.
According to the manufacturer, this system produces better results than comparable conventional systems. Its special features include a fast solenoid, pressure and vacuum sensors, a highly accurate digital time and pressure display and a precision pressure regulator.
In addition, the machine has a teach function that allows the operator to store the dosing volume and time so that the results can be easily reproduced.
It can be used to control pneumatic and electro-pneumatic valves supplied by Walther, as well as many other common types of valves available on the market.
An interface is available to allow the machine to be integrated into semi-automatic and fully automatic systems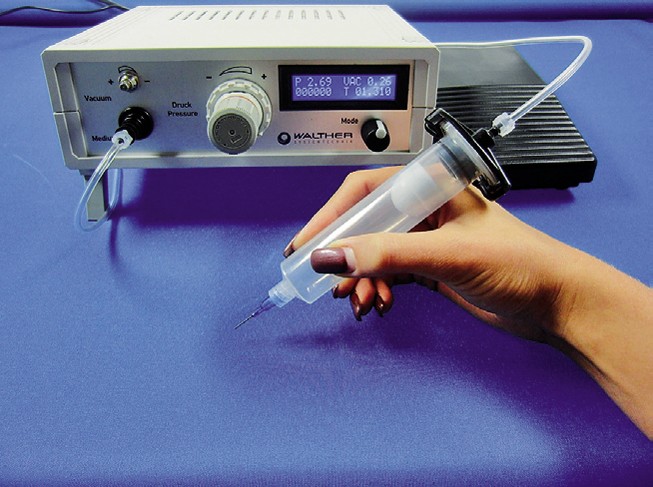 For more information, please contact: Walther Systemtechnik GmbH, D-76726 Germersheim, Germany, http://www.walther-2000.de
Copyright information
© Springer Fachmedien Wiesbaden 2013