Weathering the Euro Crisis in the Adhesives Industry
The German adhesives industry can look back over a successful 2012. The adhesives and chemicals company Bodo Möller Chemie is also on track for success.
As we have already reported, according to the German Adhesives Association the volume of adhesives and sealants produced in Germany reached a record level of 1.4 million tonnes by the end of 2012. This amounts to 14 times the weight of Europe's entire gold reserves or around 139 Eiffel Towers. The growth in production is expected to continue in 2013.
As Frank Haug, managing director of the Bodo Möller Chemie Group explains: "There are very few industries that do not need adhesives. Many modern manufacturing methods and materials require the use of specialist adhesive systems, including the production of cars, tablet computers and wind turbines. Soldered, bolted and riveted joints are no longer the first choice."
The Bodo Möller Chemie Group is also on track for success. With a comprehensive product portfolio that includes epoxy resin, polyurethane and methyl methacrylate adhesives, together with sealants and additives, the wholesaler and distributor achieved a global turnover of around EUR 42 million last year. Managing director of Bodo Möller, Frank Haug, explains the company's success in terms of a combination of consultancy and distribution: "The rapid pace of technological developments over recent years has led to constantly changing requirements for adhesive products. With our tailor-made solutions, we are in an ideal position to provide targeted support for our innovation-led customers."
The company's growing customer base includes firms from industries such as electronics, aerospace, composites, paper and packaging, together with car, commercial vehicle and transport system manufacturers. At 11 sites worldwide, in locations which include South Africa, France and Scandinavia, the Bodo Möller Chemie Group sells adhesives, composites and additives for plastics and coatings.
For more information, please contact: Bodo Möller Chemie GmbH, http://www.bm-chemie.de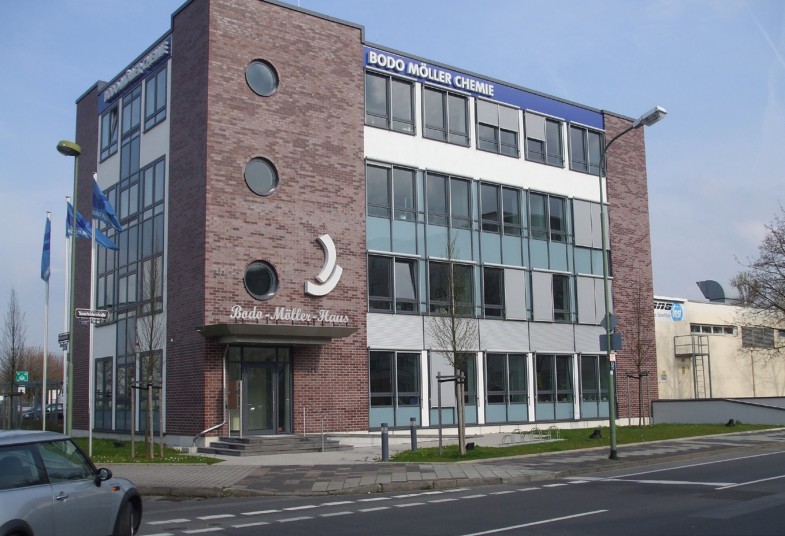 Copyright information
© Springer Fachmedien Wiesbaden 2013