Wacker Strengthens its Presence in Central and South America
Wacker Chemie AG is investing around 1.2 million euros in expanding its existing Technical Centre in São Paulo (Brazil) and creating a new Technical Centre in Mexico City (Mexico). At the same time, the Group's international training centre — the Wacker Academy — will also be expanded at the former site, and a new one opened at the latter.
With these new projects, the company aims to meet its customers' needs in the strongly growing markets of the region and increase its local expertise in research, development and applications technology. Both projects are scheduled for completion in the first quarter of 2013.
"Central and South America are key future markets for Wacker. Our sales in these regions have grown by an annual average of 15 % over the past five years," explained President & CEO Dr. Rudolf Staudigl. "Increasing demand for state-of-the-art, high-quality solutions leads us to expect continued growth rates for our silicone and polymer businesses in the years to come. We are meeting our customers' growing demand by enhancing our local services," said Staudigl on the expansion of activities in Central and South America.
The expansion of the Technical Centre in Jandira near São Paulo focuses mainly on the laboratories for dispersible polymer powders, which are used in dry-mix mortars for concrete applications, tile adhesives and sealing slurries, for example. In Mexico, too, polymer binders for paints, coatings and adhesives are the focal point of the new Technical Centre. In the future, it will provide support for customers from Mexico, Belize, Guatemala, El Salvador, Honduras, Nicaragua, Costa Rica, Panama, the Caribbean, Columbia, Ecuador, Peru, Venezuela and Bolivia. The Technical Centre in Brazil will continue as the South American hub for customers from Argentina, Brazil, Chile, Paraguay and Uruguay.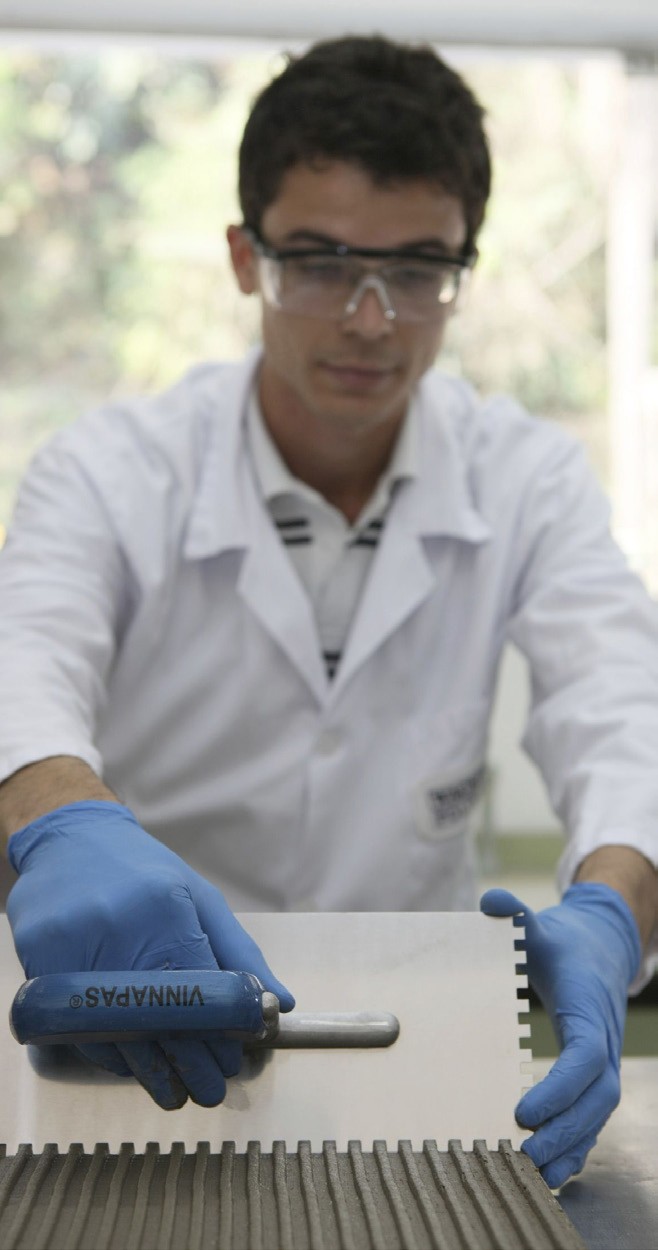 Copyright information
© Springer Fachmedien Wiesbaden 2013