Constant fluid temperature
The performance of the Templine heated hose system developed by Masterflex has been recognised in the vote held by the "CAV Chemie Anlagen und Verfahren" magazine to find the top product of 2011. The Templine system was awarded 3rd place in the contest. Because of its special design, it offers significant benefits when compared with conventional systems, which generally have one tape or cable that provides the heat. In a Templine heated hose, the internal hose that transports the fluid is completely surrounded by four heating cables which are held in place by heat-resistant braiding to ensure the even distribution of heat around the internal hose. The very close contact between the heating cables and the surface of the hose allows the heat to be transmitted directly. As a result, the heat transfer is around 30% more efficient than in conventional systems.
The electrically heated hoses are ideal for a variety of fluids, gases and powders which have to be conveyed at a constant temperature, for example to maintain their flowability, as is the case when processing adhesives.
In the same way as for all Masterflex products, a variety of different hose connections is available for the heated hose system, including connectors made from brass, steel and stainless steel.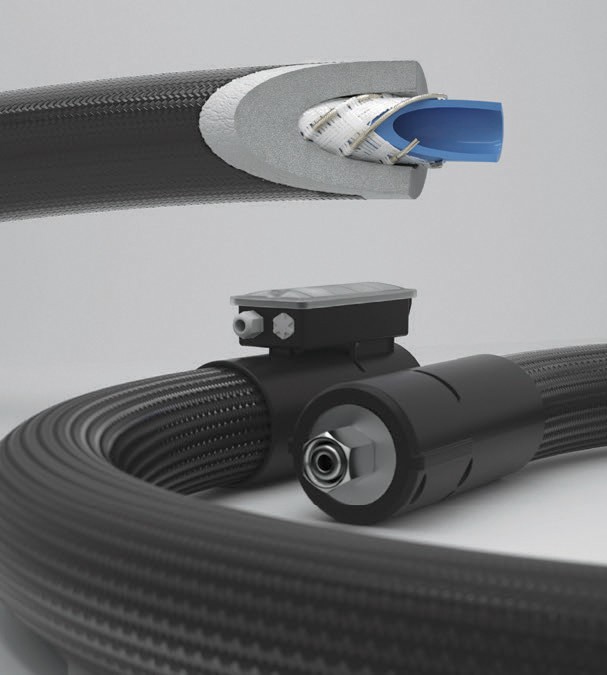 Copyright information
© Springer Fachmedien Wiesbaden 2012