Reliable adhesion on modern coating systems
3M has added a new 1.5 mm thick product to its EX range of adhesive tapes used for fastening plastic trim parts to vehicles. As a result, acrylic tapes are now available in thicknesses of 0.8 mm, 1.1 mm and 1.5 mm for this application.
Like the other two products in the range, the new adhesive tape offers excellent adhesion on modern automotive paint systems on the side covered by a protective liner. The open side of the tape has been designed to bond with the plastic trim components. It is ideal for joining medium-surface-energy substrates, such as ABS plastics, and a wide variety of other surfaces, including paint systems. In addition to offering excellent adhesion to a range of different substrates, the product can also compensate for tolerance variations because of its dark grey foam core made from acrylic adhesive. The thicker the tape, the larger the tolerances that it can accommodate. Because of its inner strength, the acrylic foam tape also has excellent long-term stability. It is suitable for both manual and automated application processes.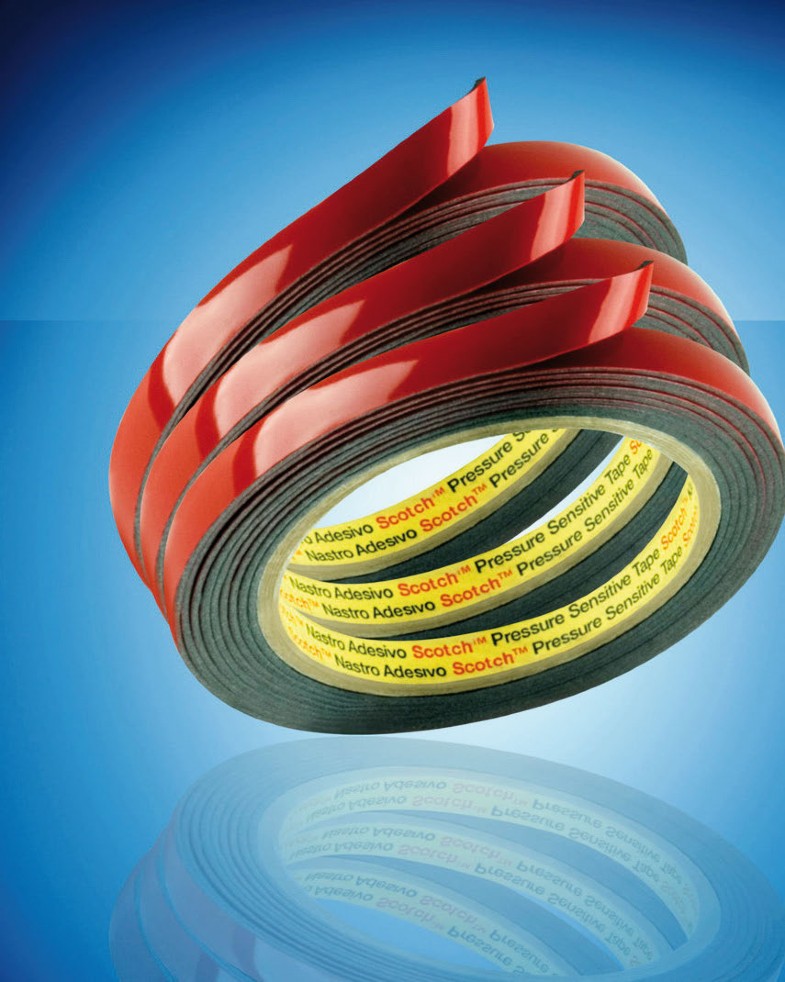 Copyright information
© Springer Fachmedien Wiesbaden 2012