Abstract
A new, simple, rapid, sensitive and specific isocratic RP–LC–UV method was developed and validated for the determination of ondansetron in pharmaceutical dosage forms of orally disintegrating tablets, oral solution and injection. The LC separation was achieved on a Hypersil C4 column (250 × 4.6 mm, 5 μm) using a mobile phase of 50 mM potassium dihydrogen phosphate anhydrous adjusted to pH 3.5 with orthophosphoric acid and acetonitrile (30:70, v/v) at a flow rate of 1.0 mL min−1 and UV detection at 310 nm. The method was validated for specificity, linearity, precision, accuracy, limit of quantification, limit of detection, robustness and solution stability. The calibration curve was linear over a concentration range of 100–1,000 ng mL−1 (r 2 = 0.9996) with limit of detection and limit of quantification 50 and 100 ng mL−1, respectively. The intra-day and inter-day precision and accuracy were between 0.79 and 2.37% and −0.64 and 1.65%, respectively. The method was successfully applied for analysis of ondansetron in the presence of excipients in commercially available pharmaceutical dosage forms.
This is a preview of subscription content,
to check access.
Access this article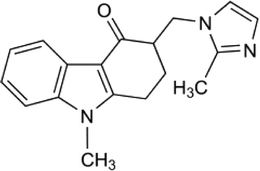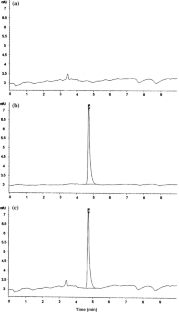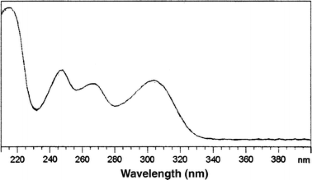 Similar content being viewed by others
References
Fabi A, Ciccarese M, Metro G, Savarese A, Giannarelli D, Nuzzo CM, Russillo M, Sperduti I, Carbone I, Bria E, Cognetti F (2008) Support Care Cancer 16:1375–1380. doi:10.1007/s00520-008-0438-9

Michelle D, Suzanne L, Gilles C (1997) J Chromatogr B Analyt Technol Biomed Life Sci 693:399–406. doi:10.1016/S0378-4347(97)00068-6

Seynaeve C, Schuller J, Buser K, Porteder H, Van Belle S, Sevelda P, Christmann D, Schmidt M, Kitchener H, Pacs D, De Mulder PHM (1992) Br J Cancer 66:192–197

Ruff P, Paska W, Goedhals L, Pouiliarst P, Riviere A (1994) Oncology 51:113–118

Italian Group for Antiemetic Research (IGAR) (1995) Ann Oncol 6:805–810

Kris MG, Hesketh PJ, Herrstedt J, Rittenberg C, Einhorn LH, Grunberg S, Koeller J, Olver I, Borjeson S, Ballatori E (2005) Support Care Cancer 13:85–96. doi:10.1007/s00520-004-0699-x

Klancke J (2003) Dissol Technol 10:6–8

Philip VC, Clive CF, Jonathan LP, Nicholas LS (1991) J Pharm Sci 80:868–871. doi:10.1002/jps.2600800913

Wang Y, Wu W, Huang M, Hu T, Sun NY, Que L (2005) Fudan Univ J Med Sci 32:55–58

Bauer S, Stormer E, Kaiser R, Tremblay PB, Brockmoller J, Roots I (2002) Biomed Chromatogr 16:187–190. doi:10.1002/bmc.125

Depot M, Leroux S, Caille G (1997) J Chromatogr B Analyt Technol Biomed Life Sci 693:399–406. doi:10.1016/S0378-4347(97)00068-6

Chandrasekar D, Ramakrishna S, Diwan PV (2004) Arzneimittelforschung 54:655–659

Yannis D, Constantinos K, Georgia T, Yannis LL (2006) J Chromatogr B Analyt Technol Biomed Life Sci 836:79–82. doi:10.1016/j.jchromb.2006.03.032

Xu X, Bartlett MG, Stewart JT (2000) J Mass Spectrom 35:1329–1334. doi:10.1002/1096-9888(200011)35:11<1329::AID-JMS67>3.0.CO;2-G

Abdel-Hamid ME, Sharma D (2005) J Liq Chromatogr Relat Technol 27:641–660. doi:10.1081/JLC-120028254

Liu K, Dai X, Zhong D, Chen X (2008) J Chromatogr B Analyt Technol Biomed Life Sci 864:129–136. doi:10.1016/j.jchromb.2008.02.002

Venkateshwaran TG, Stewart JT, King DT (1996) J Liq Chromatogr Relat Technol 19:3355–3367. doi:10.1080/10826079608014584

Krishnaiah YSR, Lakshmi M, Satyanarayana V, Bhaskar P (2002) Asian J Chem 14:1246–1250

Patel NM, Fursule RA, Shirkhedkar AA, Talele GS (2006) Asian J Chem 18:2691–2694

Graham CL, Dukes GE, Kao CF, Bertch JM, Hak LJ (1992) Ann Pharmacother 26:768–771

Graham CL, Dukes GE, Fox JL, Kao CF, Hak LJ (1993) Am J Hosp Pharm 50:106–108

Bosso JA, Prince RA, Fox JL (1992) Am J Hosp Pharm 49:2223–2225

Zhang H, Ye L, Stewart JT (1998) J Liq Chromatogr Relat Technol 21:979–988. doi:10.1080/10826079808005863

Zizkovsky V, Kucera R, Klimes J, Dohanal J (2008) J Chromatogr A 1189: 83–91. doi:10.1016/j.chroma.2007.12.017

Raval PB, Manisha P, Wadher SJ, Yeole PG (2008) Indian J Pharm Sci 70:386–390. doi:10.4103/0250-474X.43011

International Conference on Harmonization (ICH) (2005) Validation of analytical procedures: text and methodology Q2 (R1)

USFDA (1994) Validation of chromatographic methods. US Department of Health and Human Services, Food and Drug Administration, Centre for Drug Evaluation and Research (CDER), Rockville, MD
Acknowledgments
The authors would like to thank Universiti Sains Malaysia for providing Short Term Grant (304/PFarmasi/638093) to support this work. The author (S. Ravi) gratefully acknowledges Universiti Sains Malaysia, Penang, Malaysia for the granting of a Fellowship.
About this article
Cite this article
Sheshala, R., Darwis, Y. & Khan, N. Development and Validation of an RP–LC–UV Method for the Determination of Ondansetron: Application to Pharmaceutical Dosage Forms. Chroma 70, 75–81 (2009). https://doi.org/10.1365/s10337-009-1117-9
Received:

Revised:

Accepted:

Published:

Issue Date:

DOI: https://doi.org/10.1365/s10337-009-1117-9
Keywords