This is a preview of subscription content, log in to check access.
Access options
Buy single article
Instant unlimited access to the full article PDF.
US$ 39.95
Price includes VAT for USA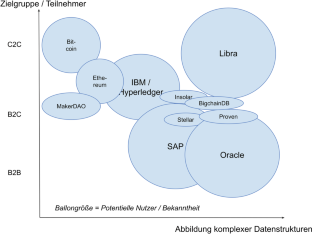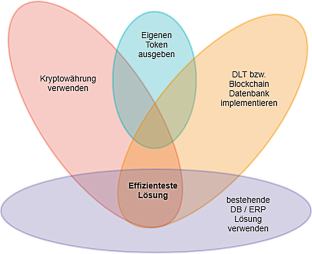 Literatur
1.

Gifford, D. K. (1982). Cryptographic sealing for information secrecy and authentication. Communications of the ACM, 25(4), 274–286.

2.

Schlatt, V., Schweizer, A., Urbach, N., & Fridgen, G. (2016). Blockchain: Grundlagen, Anwendungen und Potenziale

3.

Forte, P., Romano, D., & Schmid, G. (2019). Beyond Bitcoin—Part I: A critical look at blockchain-based systems

4.

Wright, A., & de Filippi, P. (2015). Decentralized Blockchain technology and the rise of Lex Cryptographia. http://papers.ssrn.com/sol3/papers.cfm?abstract_id=2580664. Zugegriffen: 07. Sept. 2019.

5.

Swanson, T. (2015).Consensus-as-a-service: a brief report on the emergence of permissioned, distribted ledger systems

6.

Mainelli, M., & von Gunten, C. (2014). Chain of a lifetime: How Blockchain technology might transfer personal insurance

7.

Peter, G. W., Panayi, E., & Chapelle, A. (2015). Trends in crpyto-currencies and blockchain technologies: A monetary theory and regulation perspective. http://papers.ssrn.com/sol3/papers.cfm?abstract_id=2692487. Zugegriffen: 11. Sept. 2019

8.

Deloitte (2016). 'Smart Contracts' are the future of blockchain. https://www2.deloitte.com/content/dam/Deloitte/nl/Documents/financial-services/deloitte-nl-fsi-blockchain-enigma-paradox-opportunity-report.pdf. Zugegriffen: 07. Sept. 2019

9.

Holste, B., & Mayer, T. (2019). Libra ist eine Herausforderung für Europa. Wirtschaftsdienst, 99(8), 567–569.

10.

Hübner, C. (2018). More than just Bitcoin: The potential of Blockchain technology, using the example of Latin America

11.

Eich, B., et al. (2018). Basic attention token white paper (BAT): Blockchain based digital advertising

12.

McKinsey & Company (2015). Beyond the hype: Blockchains in capital markets. http://www.mckinsey.com/industries/financial-services/our-insights/beyond-the-hype-blockchains-in-capital-markets. Zugegriffen: 03. Sept. 2019

13.

Hafen Hamburg (2018). Fälschungssichere Logistik durch Blockchain. https://www.hafen-hamburg.de/de/news/faelschungssichere-logistik-durch-blockchain---35931. Zugegriffen: 1. Okt. 2019.
About this article
Cite this article
Holste, B., Horn, I. Libra und Blockchain – Potenziale für den Mittelstand. Wirtsch Inform Manag (2020). https://doi.org/10.1365/s35764-019-00234-1