Abstract
The nipple and areola are pigmented areas of modified skin that connect with the underlying gland of the breast via ducts. The fairly common congenital anomalies of the nipple include inversion, clefts, and supernumerary nipples. The anatomy of the nipple areolar complex is discussed as a foundation to review anatomical variants, and the physiologic development of the nipple, including changes in puberty and pregnancy, as well as the basis of normal physiologic discharge, are addressed. Skin conditions affecting the nipple include eczema, which, while similar to eczema occurring elsewhere on the body, poses unique aspects in terms of diagnosis and treatment. This article concludes with discussion on the benign abnormalities that develop within the nipple, including intraductal papilloma and nipple adenoma.
Access options
Buy single article
Instant access to the full article PDF.
USD 39.95
Price excludes VAT (USA)
Tax calculation will be finalised during checkout.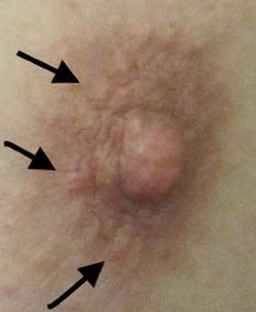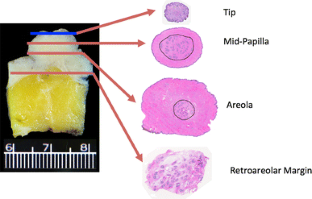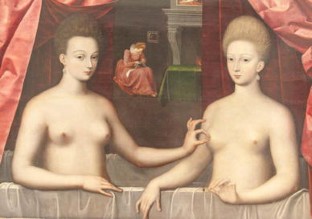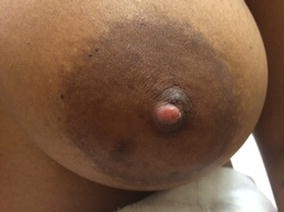 References
Wheeler A. Nipples gone bad. The American Society of Breast Surgeons 16th Annual Meeting; 29 April–3 May 2015: Orlando.

Sanuki J, Fukuma E, Uchida Y. Morphologic study of nipple-areola complex in 600 breasts. Aesthetic Plast Surg. 2009;33:295–297.

Nicholson BT, Harvey JA, Cohen MA. Nipple areolar complex: normal anatomy and benign and malignant processes. Radiographics. 2009;29:509–523.

Kopans DB. Breast anatomy and basic histology, physiology, and pathology. In: Kopans DB, editor. Breast Imaging. 3rd ed. Philadelphia: Lippincott Williams & Wilkins; 2007: pp. 7–43.

Da Costa D, Taddese A, Cure ML, Gerson D, Poppiti R Jr, Esserman LE. Common and unusual diseases of the nipple-areolar complex. Radiographics. 2007;27(Suppl 1):S65–S77).

Rapini RP, Bolognia JL, Jorizzo JL. Dermatology: 2-volume set. St. Louis: Mosby; 2007. ISBN 1-4160-2999-0.

Levin RJ. The breast/nipple/areola complex and human sexuality. Sex Relatsh Ther. 2006;21(2):237–249.

Skandalakis J. Breast. In: Skandalakis J, editor. Skandalakis' surgical anatomy: the embryologic and anatomic basis of modern surgery. Athens: PMP; 2004. pp. 106–107.

Palmer JH, Taylor GI. The vascular territories of the anterior chest wall. Br J Plast Surg. 1986;39:287–99.

Going JJ, Moffat DF. Escaping from flatland: clinical and biological aspects of human mammary duct anatomy in three dimensions. J Pathol. 2004;203(1):538–44.

Love SM, Barsky SH. Anatomy of the nipple and breast ducts revisited. Cancer. 2004;101(9):1947–57.

Cooper A. The anatomy and diseases of the breast. Philadelphia: Lea and Blanchard; 1845.

Rusby JE, Brachtel EF, Michaelson JS, Koerner FC, Smith BL. Breast duct anatomy in the human nipple: three-dimensional patterns and clinical implications. Breast Cancer Res Treat. 2007;106:171.

Love SM, Lindsey K. The breast and its development. In: Love SM, Lindsey K. Dr, editor. Susan love's breast book. 2nd ed. Reading: Addison-Wesley; 1995: pp. 3–18.

Chinyama CN. Normal morphology, physiological changes, and benign breast disease. In: Dirbas F, Scott-Conner C, editors. Breast surgical techniques and interdisciplinary management. New York: Springer; 2011: pp. 65–81.

Spencer J. Common problems of breastfeeding and weaning. In: Post TW, editor. UpToDate®: Waltham. http://www.uptodate.com/home. Accessed 14 May 2015.

Fontainebleau School. Presumed portrait of Gabrielle D'Estrées and her sister, the Duchess of Villars (c. 1594) [painting]. Musee Du Louvre, Paris, France. Nipple-Pinching Good Times. Tumblr, 2009. Accessed 29 May 2015.

Harris JR, Lippman M, Morrow M, et al. Diseases of the breast. 4th ed. Philadelphia: Lippincott Williams and Wilkins; 2010.

Da Costa D, Taddese A, Cure ML, Gerson D, Poppiti R Jr, Esserman LE. Common and unusual diseases of the nipple-areolar complex. Radiographics. 2007;27 Suppl 1:S65–S77.

Shah AK, Floyd D. The congenital cleft nipple and its surgical treatment. J Plast Reconstr Aesthet Surg. 2012;65(4):e75-9.

Newson A (2005). Bond villain's nipple triple gives clues to breast cancer treatment. Times Online. Times Newspapers.

Barankin B, Gross MS. Nipple and areolar eczema in the breastfeeding woman. J Cutan Med Surg. 2004;8:126–130.

Disorders of the nipple and areola. In: Mansel RE, Webster DJT, Sweetland HM. Hughes, Mansel & Webster's benign disorders and diseases of the breast. 3rd ed. Elsevier; 2009: pp. 195–205.

Chen CY, Calhoun KE, Anderson BO. Paget's disease of the breast. In: Dirbas F, editor. Breast surgical techniques and interdisciplinary management. New York: Springer; 2011. pp. 533–534.

Giess CS, Raza S, Birdwell RL. Distinguishing breast skin lesions from superficial breast parenchymal lesions: diagnostic criteria, imaging characteristics, and pitfalls. Radiographics. 2011;31(7):1959–72.

MacGrogan G, Moinfar F, Raju U. Intraductal papillary neoplasms. In: Tavassoli FA, Devilee P, editors. World Health Organization classification of tumours: pathology and genetics of tumours of the breast and female genital organs. Lyon: IARC Press; 2003. pp. 76–88.

Lannin D. Twenty-two year experience with recurring subareolar abscess and lactiferous duct fistula treated by a single breast surgeon. Am J Surg. 2004;188:407–410.

Schafer P, Furrer C, Mermillod B. An association of cigarette smoking with recurrent subareolar breast abscess. J Epidemiol. 1988;17:810–813.

Jones DB. Florid papillomatosis of the nipple ducts. Cancer. 1955;8(2):315–319.
Acknowledgment
Special thanks to Stefanie Jeffrey, MD, for her thoughtful edits, as well as Fred Dirbas, MD, and Irene Wapnir, MD, and to Barbara L. Smith, MD, PhD, for her permission to use Fig. 2, and her groundbreaking work on nipple anatomy.
Disclosures
Kimberly Stone and Amanda Wheeler have no disclosures to declare.
About this article
Cite this article
Stone, K., Wheeler, A. A Review of Anatomy, Physiology, and Benign Pathology of the Nipple. Ann Surg Oncol 22, 3236–3240 (2015). https://doi.org/10.1245/s10434-015-4760-4
Received:

Published:

Issue Date:

DOI: https://doi.org/10.1245/s10434-015-4760-4
Keywords
Atopic Dermatitis

Nipple

Nipple Areolar Complex

Nipple Discharge

Intraductal Papilloma