Abstract
Background
We assessed the feasibility, patient selection, and technique of nipple-areolar c omplex (NAC)-sparing mastectomy. This dynamic article includes a video that demonstrates that sentinel node biopsy or axillary dissection can be performed through the mastectomy incisions or through a separate axillary incision.
Methods
The University of Texas M. D. Anderson Cancer Center initiated a prospective study investigating the feasibility of performing NAC-sparing mastectomy in the setting of prophylaxis and breast cancer treatment. Patients selected were at low risk for skin/NAC necrosis and NAC involvement with tumor.
Results
Preliminary results of 54 breasts that underwent NAC-sparing mastectomy showed a NAC necrosis rate of 7.2%. One patient who underwent NAC-sparing prophylactic mastectomy was found to have ductal carcinoma-in-situ that was not present at the nipple base. At a median follow-up of 15 months, there has been no NAC recurrence, which is similar to other reported series of 0% to 2%. Results were comparable with other small prospective series.
Conclusions
NAC-sparing mastectomy can be performed effectively while maintaining NAC viability. The risk of leaving residual breast tissue or occult tumor with the NAC is probably low if margin assessment is performed at the base or central core of the NAC. Long-term follow-up is forthcoming on these procedures. To achieve optimal cosmetic results with oncologic safety, NAC-sparing mastectomy should only be performed in carefully selected patients.
This is a preview of subscription content, log in to check access.
Access options
Buy single article
Instant unlimited access to the full article PDF.
US$ 39.95
Price includes VAT for USA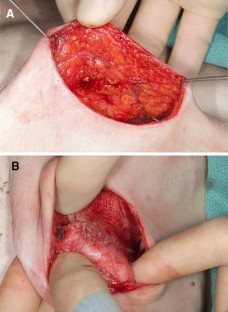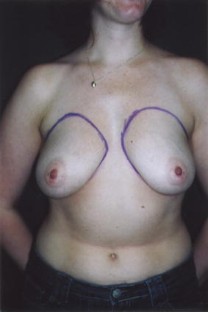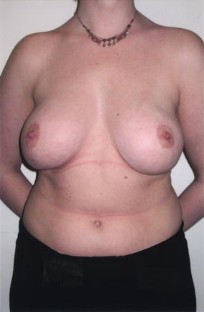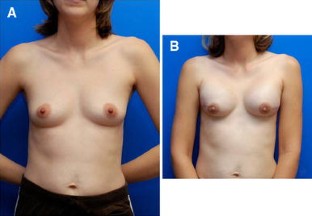 References
1.

Brinton LA, Persson I, Boice JD Jr, et al. Breast cancer risk in relation to amount of tissue removed during breast reduction operations in Sweden. Cancer. 2001;91:478–83.

2.

Torresan RZ, dos Santos CC, Okamura H, Alvarenga M. Evaluation of residual glandular tissue after skin-sparing mastectomies. Ann Surg Oncol. 2005;12:1037–44.

3.

Gerber B, Krause A, Dietrich M, et al. The oncological safety of skin sparing mastectomy with conservation of the nipple-areola complex and autologous reconstruction: an extended follow-up study. Ann Surg. 2009;249:461–8.

4.

Crowe JP, Patrick RJ, Yetman RJ, Djohan R. Nipple-sparing mastectomy update: one hundred forty-nine procedures and clinical outcomes. Arch Surg. 2008;143:1106–10.

5.

Sacchini V, Pinotti JA, Barros AC, et al. Nipple-sparing mastectomy for breast cancer and risk reduction: oncologic or technical problem? J Am Coll Surg. 2006;203:704–14.

6.

Jabor MA, Shayani P, Collins DR Jr, et al. Nipple-areola reconstruction: satisfaction and clinical determinants. Plast Reconstr Surg. 2002;110:457–63.

7.

Didier F, Radice D, Gandini S, et al. Does nipple preservation in mastectomy improve satisfaction with cosmetic results, psychological adjustment, body image and sexuality? Breast Cancer Res Treat. 2009;118:623–33.

8.

Stolier AJ, Grube BJ. Areola-sparing mastectomy: defining the risks. J Am Coll Surg. 2005;201:118–24.

9.

Brachtel EF, Rusby JE, Michaelson JS, et al. Occult nipple involvement in breast cancer: clinicopathologic findings in 316 consecutive mastectomy specimens. J Clin Oncol. 2009;27:4949–55.
Conflict of interest
The authors declare no conflict of interest.
Electronic supplementary material
Below is the link to the electronic supplementary material.
Technique of nipple-areolar complex-sparing mastectomy. Photo courtesy of R.S. (MPG 46481 kb)
Technique of nipple-areolar complex-sparing mastectomy. Photo courtesy of G.B. (AVI 27597 kb)
About this article
Cite this article
Babiera, G., Simmons, R. Nipple-Areolar Complex-Sparing Mastectomy: Feasibility, Patient Selection, and Technique. Ann Surg Oncol 17, 245–248 (2010). https://doi.org/10.1245/s10434-010-1256-0
Received:

Published:

Issue Date:
Keywords
Sentinel Lymph Node Biopsy

Nipple

Occult Tumor

Margin Assessment

Subcutaneous Mastectomy