Abstract
Curcumin chewing gums could be therapeutically beneficial if used by the head and neck cancer patients. High curcumin loading in chewing gums however is needed to achieve desired therapeutic effect. Preparing gums with high drug load is nonetheless challenging because of the negative impact of solids on their masticatory properties. The use of liquid flavors was found to partially solve this problem. The objectives of this study were to (1) determine the maximum amount of curcumin that can be loaded into co-compressed chewing gums made from Health in Gum® as the base and flavored with 1.5% peppermint oil, (2) determine if addition of sweeteners can improve the yield strength and compressibility of the gums when examined by a texture analyzer, (3) examine the effect of temperature over a storage period of one month on the physical stability of the chewing gums, and (4) study the impact of substituting curcumin with its inclusion complex with SBE-β-CD on drug release. It was found that when flavored, Health in Gum® could load up to 25% curcumin by weight without compromising its masticatory properties. When tested for drug release, SBE-β-CD was found to significantly increase the amount of curcumin dissolved within 30 min. Despite poor drug release from gums loaded with insoluble curcumin, the fragmentation of the gums during mastication by the Erweka tester is nonetheless expected to produce a suspension for absorption in the lower GIT. This study demonstrated how modulating gum composition and storage conditions can impact the mechanical properties of chewing gums with high solids content.
This is a preview of subscription content, log in to check access.
Access options
Buy single article
Instant access to the full article PDF.
US$ 39.95
Price includes VAT for USA
Subscribe to journal
Immediate online access to all issues from 2019. Subscription will auto renew annually.
US$ 99
This is the net price. Taxes to be calculated in checkout.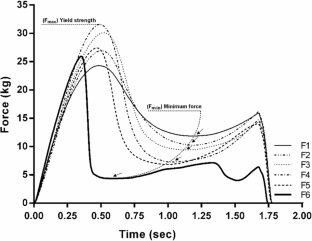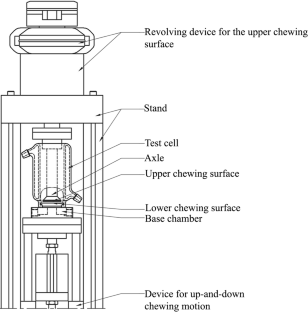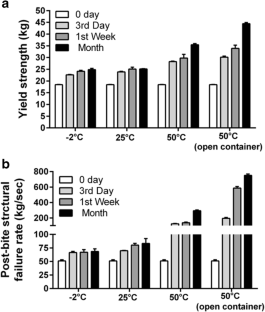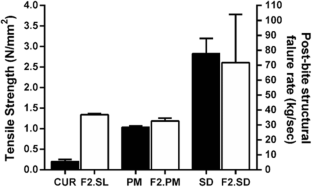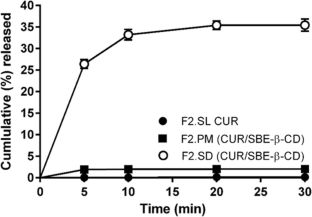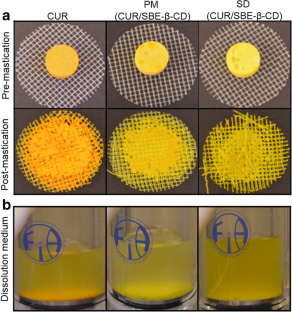 References
1.

Aslani A, Rostami F. Medicated chewing gum, a novel drug delivery system. J Res Med Sci. 2015;20:403–11.

2.

Kim SG, Veena MS, Basak SK, Han E, Tajima T, Gjertson DW, et al. Curcumin treatment suppresses IKKbeta kinase activity of salivary cells of patients with head and neck cancer: a pilot study. Clin Cancer Res. 2011;17:5953–61.

3.

Nieuw Amerongen AV, Veerman EC. Current therapies for xerostomia and salivary gland hypofunction associated with cancer therapies. Support Care Cancer. 2003;11:226–31.

4.

Wilken R, Veena MS, Wang MB, Srivatsan ES. Curcumin: a review of anti-cancer properties and therapeutic activity in head and neck squamous cell carcinoma. Mol Cancer. 2011;10:12.

5.

Vissink A, Mitchell JB, Baum BJ, Limesand KH, Jensen SB, Fox PC, et al. Clinical management of salivary gland hypofunction and xerostomia in head-and-neck cancer patients: successes and barriers. Int J Radiat Oncol Biol Phys. 2010;78:983–91.

6.

C.-A. Nathan, Microsized curcumin compositions, in, Google Patents, 2016.

7.

C.A. Nathan, J.D. Boudreaux, Continuous local slow-release of therapeutics for head and neck problems and upper aerodigestive disorders, in, Google Patents, 2017.

8.

C.A. Nathan, J.D. Boudreaux, Continuous local slow-release of therapeutics for head and neck problems and upper aerodigestive disorders, in, Google Patents, 2018.

9.

Zhang F, Koh GY, Jeansonne DP, Hollingsworth J, Russo PS, Vicente G, et al. A novel solubility-enhanced curcumin formulation showing stability and maintenance of anticancer activity. J Pharm Sci. 2011;100:2778–89.

10.

T. Al Hagbani, S. Nazzal, Development of postcompressional textural tests to evaluate the mechanical properties of medicated chewing gum tablets with high drug loadings. J Texture Stud, (2017).

11.

Hagbani TA, Nazzal S. Curcumin complexation with cyclodextrins by the autoclave process: method development and characterization of complex formation. Int J Pharm. 2017;520:173–80.

12.

Stojanov M, Larsen KL. Cetirizine release from cyclodextrin formulated compressed chewing gum. Drug Dev Ind Pharm. 2012;38:1061–7.

13.

Heath DD, Pruitt MA, Brenner DE, Rock CL. Curcumin in plasma and urine: quantitation by high-performance liquid chromatography. J Chromatogr B Analyt Technol Biomed Life Sci. 2003;783:287–95.

14.

Newton JM, Rowley G, Fell JT, Peacock DG, Ridgway K. Computer analysis of the relation between tablet strength and compaction pressure. J Pharm Pharmacol. 1971;23:195S–201S.

15.

M.R. Marques, R. Loebenberg, M. Almukainzi, Simulated biological fluids with possible application in dissolution testing.

16.

Peyron M-A, Mioche L, Culioli J. Bite force and sample deformation during hardness assessment of viscoelastic models of foods. J Texture Stud. 1994;25:59–76.

17.

D. Mazurek, J.T. DeWolf, F.P. Beer, E.R. Johnston, Statics and Mechanics of Materials, McGraw-Hill Education, 2016.

18.

D. Hull, D.J. Bacon, Introduction to Dislocations, Elsevier Science, 2011.

19.

Bourne MC. Food Texture and Viscosity: Concept and Measurement. New York: Academic Press, Inc.; 1982.

20.

Roberts M, Ehtezazi T, Compernolle A, Amin K. The effect of spray drying on the compaction properties of hypromellose acetate succinate. Drug Dev Ind Pharm. 2011;37:268–73.

21.

Anand P, Kunnumakkara AB, Newman RA, Aggarwal BB. Bioavailability of curcumin: problems and promises. Mol Pharm. 2007;4:807–18.

22.

Yadav VR, Suresh S, Devi K, Yadav S. Effect of cyclodextrin complexation of curcumin on its solubility and antiangiogenic and anti-inflammatory activity in rat colitis model. AAPS PharmSciTech. 2009;10:752–62.
Acknowledgments
The government of Saudi Arabia and Hail University are acknowledged for providing fellowship support to T.A.
Ethics declarations
Conflict of Interest
The authors declare that they have no conflict of interest.
About this article
Cite this article
Al Hagbani, T., Altomare, C., Kamal, M.M. et al. Mechanical Characterization and Dissolution of Chewing Gum Tablets (CGTs) Containing Co-compressed Health in Gum® and Curcumin/Cyclodextrin Inclusion Complex. AAPS PharmSciTech 19, 3742–3750 (2018). https://doi.org/10.1208/s12249-018-1174-1
Received:

Accepted:

Published:

Issue Date:
KEY WORDS
chewing gum

curcumin

cyclodextrin

textural analysis

tablet