Abstract
Polymeric materials are often used in pharmaceutical packaging, delivery systems, and manufacturing components. There is continued concern that chemical entities from polymeric components may leach into various dosage forms, particularly those that are comprised of liquids such as parenterals, injectables, ophthalmics, and inhalation products. In some cases, polymeric components are subjected to routine extractables testing as a control measure. To reduce the risk of discovering leachables during stability studies late in the development process, or components that may fail extractables release criteria, it is proposed that extractables testing on polymer resins may be useful as a screening tool. Two studies have been performed to evaluate whether the extractables profile generated from a polymer resin is representative of the extractables profile of components made from that same resin. The ELSIE Consortium pilot program examined polyvinyl chloride and polyethylene, and another study evaluated polypropylene and a copolymer of polycarbonate and acrylonitrile butadiene styrene. The test materials were comprised of polymer resin and processed resin or molded components. Volatile, semi-volatile, and nonvolatile chemical profiles were evaluated after headspace sampling and extraction with solvents of varying polarity and pH. The findings from these studies indicate that there may or may not be differences between extractables profiles obtained from resins and processed forms of the resin depending on the type of material, the compounds of interest, and extraction conditions used. Extractables testing of polymer resins is useful for material screening and in certain situations may replace routine component testing.
Access options
Buy single article
Instant access to the full article PDF.
USD 39.95
Price excludes VAT (USA)
Tax calculation will be finalised during checkout.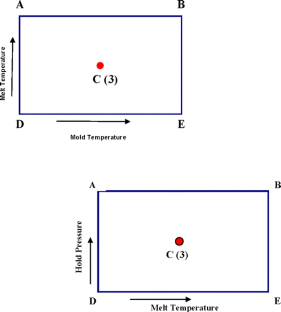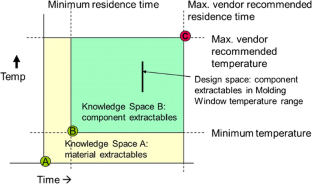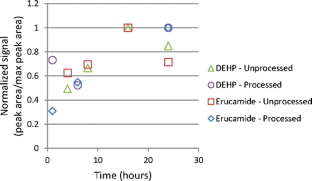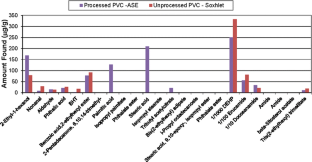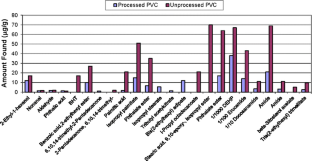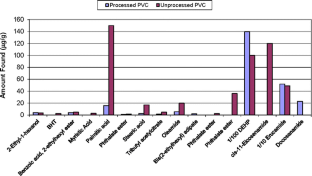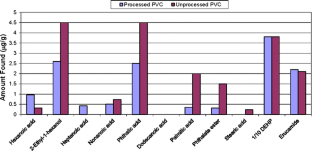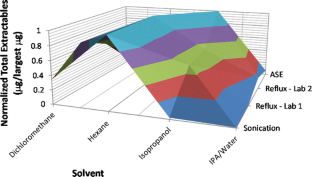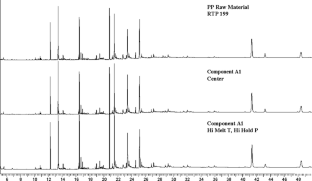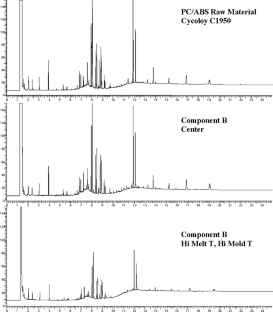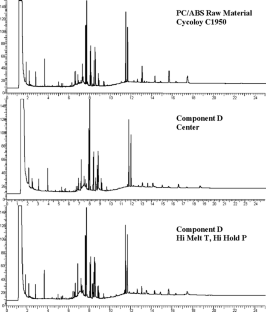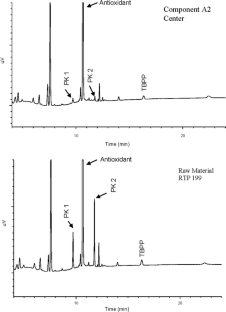 References
Norwood DL, Paskiet D, Ruberto M, Feinberg T, Schroeder A, Poochikian G, et al. Best practices for extractables and leachables in orally inhaled and nasal drug products: an overview of the PQRI recommendations. Pharm Res. 2008;25(4):727–39.

Paskiet D, Jenke D, Ball D, Houston C, Norwood DL, Markovic I. The Product Quality Research Institute (PQRI) Leachables and Extractables Working Group Initiatives for Parenteral and Ophthalmic Drug Product (PODP). PDA J Pharm Sci Technol. 2013;67(5):430–47.

WHO Expert Committee on Specifications for Pharmaceutical Preparations. "WHO technical report series, no. 981". Geneva: WHO Press; 2013.

Packaging Technical Committee of the Chemistry, Manufacturing, and Controls Coordinating Commiittee. Guidance for industry: container closure systems for packaging human drugs and biologics. Rockville: US Food and Drug Administration; 1999.

Committee for Medicinal Products for Human Use (CHMP), Committee for Medicinal Products for Veterinary Use (CVMP). Guideline on plastic immediate packaging materials. London: European Medicines Agency; 2005.

Extractables and Leachables Safety Information Exchange, Controlled Extraction Studies on Materials for ELSIE Database Qualitative and Semi-quantitative Studies, 2010.

Jenke D. Compatibility of pharmaceutical products and contact materials. Hoboken: Wiley; 2009.

Ball DJ, Norwood DL, Stults CLM, Nagao LM. Leachables and extractables handbook: safety evaluation, qualification, and best practices applied to inhalation drug products. Hoboken: Wiley; 2012.

Jenke D, Castner J, Egert T. Extractables characterization for five materials of construction representative of packaging systems used for parenteral and opthalmic drug products. PDA J Pharm Sci Tech. 2013;67(5):448–511.

Bohrer D. Sources of contamination in medicinal products and medical devices. Hoboken: Wiley; 2013.

Castellan GW. "Physical Chemistry", Reading, Addison-Wesley, 1971.

Kronganz VV, Lee Y-P, Bourassa A. "Kinetics of thermal degradation of poly(vinyl chloride) by color". Boston: SPE ANTEC; 2011.

Hill S, Shaw B, Wu A. Plasticizers, antioxidants, and other contaminants found in air delivered by PVC tubing used in respiratory therapy. Biomed Chromatogr. 2003;17(4):250–62.

Samuel J, Ottolenghi M, Avnir D. Diffusion-limited reactions at solid–liquid interfaces: effects of surface geometry. J Phys Chem. 1991;95(5):1890–5.

Albert DE, "Material and chemical characterization for the biological evaluation of medical device biocompatibility," in Biocompatibility and performance of medical devices, Philadelphia, Woodhead Publishing, 2012, pp. 65–94.

"3.1.4 Polyethylene without additives for containers for parenteral preparations and for ophthalmic preparations," in European Pharmacopoeia.

"3.1.5 Polyethylene with additives for containers for parenteral preparations and for ophthalmic preparations," in European Pharmacopoeia.

"3.1.3 Polyolefines," in European Pharmacopoeia.

US Food and Drug Administration, "Title 21, Volume 3, 177.1520," in Code of Federal Regulations, 2010.

van Rensburg Q, Luruli N, Sadiku R. Method development for determination of n-hexane solvent extractable materials in polyethylene using FIPA. Macromol Symp. 2012;313–314(1):43–50.

ASTM Subcommittee D20.70, D5227-13 Standard test method for measurement of hexane extractable content of polyolefins, ASTM International, 2013.
Acknowledgments
The authors gratefully acknowledge the support of the material suppliers, contract manufacturers, Bespak and The Tech Group, and the extensive work of the contract labs that performed the experiments: Toxikon Corp., PPD, Aspen Research Corp., Hall Analytical Laboratories, Chemic Laboratories, Inc., West Pharmaceutical Services, Intertek, and Catalent Pharma Solutions. The efforts of ELSIE Materials working group members who compiled the results are much appreciated.
About this article
Cite this article
Stults, C.L.M., Ansell, J.M., Shaw, A.J. et al. Evaluation of Extractables in Processed and Unprocessed Polymer Materials Used for Pharmaceutical Applications. AAPS PharmSciTech 16, 150–164 (2015). https://doi.org/10.1208/s12249-014-0188-6
Received:

Accepted:

Published:

Issue Date:

DOI: https://doi.org/10.1208/s12249-014-0188-6
KEY WORDS
extractables

PC/ABS

polyethylene

polypropylene

polyvinylchloride