Abstract
IV injection of dodecafluoropentane emulsion (DDFPe) increases oxygen transportation and reduces brain infarct volume in a rabbit stroke model. Tissue distribution of the parent perfluorocarbon dodecafluoropentane (DDFP) is unknown but is critical to understanding the mechanism by which DDFPe is effective in treating ischemia and for determining safe dosing. Previous studies showed a DDFP blood half-life of <2 min yet therapeutic effects lasted >90 min after injection. We describe DDFP distribution in brain, kidney, liver, spleen, and lung following nine dosing regimens in New Zealand White (NZW) rabbits. Single and multi-dose schedules were administered to NZW rabbits (n = 27). A single DDFPe dose (0.6 ml/kg) group was sacrificed 2 min after dosing and eight multi-dose groups (4 doses of 0.3 or 0.6 ml/kg and 15 doses of 0.1, 0.3, or 0.6) were sacrificed 90 min after final injections. Tissues were flash frozen and analyzed with headspace sampling/GC-MS. DDFP brain concentration increased with increasing dose in the 15 dose groups (4.70, 8.34, and 14.3 μg/g) and indicative of linear pharmacokinetics within this dose range. The DDFP lung concentration was not reflective of increasing dose or dose frequency. The total clearance of DDFP was consistent with previous reports showing 98% of DDFP is cleared within 2 h of administration.
This is a preview of subscription content, log in to check access.
Access options
Buy single article
Instant access to the full article PDF.
US$ 39.95
Price includes VAT for USA
Subscribe to journal
Immediate online access to all issues from 2019. Subscription will auto renew annually.
US$ 99
This is the net price. Taxes to be calculated in checkout.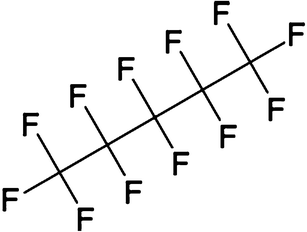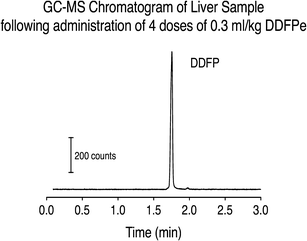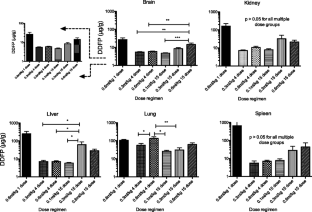 References
1.

Lyerly MJ, Albright KC, Boehme AK, Bavarsad Shahripour R, Houston JT, Rawal PV, et al. Safety of protocol violations in acute stroke tPA administration. J Stroke Cerebrovasc Dis. 2014;23(5):855–60.

2.

Turner RC, Dodson SC, Rosen CL, Huber JD. The science of cerebral ischemia and the quest for neuroprotection: navigating past failure to future success. J Neurosurg. 2013;118(5):1072–85.

3.

Schellinger PD, Kohrmann M. Current acute stroke trials and their potential impact on the therapeutic time window. Expert Rev Neurother. 2012;12(2):169–77.

4.

Culp WC, Woods SD, Skinner RD, Brown AT, Lowery JD, Johnson JL, et al. Dodecafluoropentane emulsion decreases infarct volume in a rabbit ischemic stroke model. J Vasc Interv Radiol. 2012;23(1):116–21.

5.

Brown AT, Arthur MC, Nix JS, Montgomery JA, Skinner RD, Roberson PK, et al. Dodecafluoropentane emulsion (DDFPe) decreases stroke size and improves neurological scores in a permanent occlusion rat stroke model. Open Neurol J. 2014;8:27–33.

6.

Winslow RM. Current status of oxygen carriers ('blood substitutes'): 2006. Vox Sang. 2006;91:102–10.

7.

Riess JG. Understanding the fundamentals of perfluorocarbons and perfluorocarbon emulsions relevant to in vivo oxygen delivery. Artif Cells Blood Substit Immobil Biotechnol. 2005;33(1):47–63.

8.

Johnson JL, Dolezal MC, Kerschen A, Matsunaga TO, Unger EC. In vitro comparison of dodecafluoropentane (DDFP), perfluorodecalin (PFD), and perfluoroctylbromide (PFOB) in the facilitation of oxygen exchange. Artif Cells Blood Substit Immobil Biotechnol. 2009;37(4):156–62.

9.

Lundgren C, Bergoe G, Olszowka A, Tyssebotn I. Tissue nitrogen elimination in oxygen-breathing pigs is enhanced by fluorocarbon-derived intravascular micro-bubbles. Undersea Hyperb Med. 2005;32(4):215–26.

10.

Woods SD, Skinner RD, Ricca AM, Brown AT, Lowery JD, Borrelli MJ, et al. Progress in dodecafluoropentane emulsion as a neuroprotective agent in a rabbit stroke model. Mol Neurobiol. 2013;48(2):363–7.

11.

Fitzgerald RT, Ou X, Nix JS, Arthur MC, Brown AT, Skinner RD, et al. Dodecafluoropentane emulsion delays and reduces MRI markers of infarction in a rat stroke model: a preliminary report. Magn Reson Imaging. 2015;33(2):236–9.

12.

Johnson EC, Erickson BK, Podolsky A, Birks EK, Keipert PE, Faithfull NS, et al. Effects of a perfluorocarbon emulsion for enhanced O2 solubility on hemodynamics and O2 transport in dogs. J Appl Physiol (1985). 1995;79(5):1777–86.

13.

Kovatsi L, Giannakis D, Arzoglou V, Samanidou V. Development and validation of a direct headspace GC-FID method for the determination of sevoflurane, desflurane and other volatile compounds of forensic interest in biological fluids: application on clinical and post-mortem samples. J Sep Sci. 2011;34(9):1004–10.

14.

Fox JG, Cohen BJ, Loew FM, editors. Laboratory animal medicine. Orlando: Academic; 1984.

15.

Correas JM, Meuter AR, Singlas E, Kessler DR, Worah D, Quay SC. Human pharmacokinetics of a perfluorocarbon ultrasound contrast agent evaluated with gas chromatography. Ultrasound Med Biol. 2001;27(4):565–70.

16.

Flaim SF. Pharmacokinetics and side effects of perfluorocarbon-based blood substitutes. Artif Cells Blood Substit Immobil Biotechnol. 1994;22(4):1043–54.

17.

Keipert PE, Otto S, Flaim SF, Weers JG, Schutt EA, Pelura TJ, et al. Influence of perflubron emulsion particle size on blood half-life and febrile response in rats. Artif Cells Blood Substit Immobil Biotechnol. 1994;22(4):1169–74.

18.

Riess JG. Blood substitutes: where do we stand with the fluorocarbon approach? Curr Surg. 1988;45(5):365–70.

19.

Grayburn PA, Erickson JM, Escobar J, Womack L, Velasco CE. Peripheral intravenous myocardial contrast echocardiography using a 2% dodecafluoropentane emulsion: identification of myocardial risk area and infarct size in the canine model of ischemia. J Am Coll Cardiol. 1995;26(5):1340–7.

20.

Nie S. Understanding and overcoming major barriers in cancer nanomedicine. Nanomedicine (Lond). 2010;5(4):523–8.

21.

Spahn DR, Pasch T. Physiological properties of blood substitutes. News Physiol Sci. 2001;16:38–41.

22.

Habler OP, Kleen MS, Hutter JW, Podtschaske AH, Tiede M, Kemming GI, et al. Hemodilution and intravenous perflubron emulsion as an alternative to blood transfusion: effects on tissue oxygenation during profound hemodilution in anesthetized dogs. Transfusion. 1998;38(2):145–55.
Acknowledgments
Sponsored by UAMS Hornick Foundation for Research in Stroke and Related Disorders. The headspace analyzer was kindly provided by the UAMS Center for Translational Neuroscience (NIGMS IDeA Award P30 GM110702). The DDFPe was provided by NuvOx Pharma, Tucson, AZ.
Ethics declarations
Conflict of Interest
Drs. Culp and Skinner have a patent pending on DDFPe usage in stroke.
About this article
Cite this article
Arthur, C., Song, L., Culp, W. et al. Tissue Concentration of Dodecafluoropentane (DDFP) Following Repeated IV Administration in the New Zealand White Rabbit. AAPS J 19, 520–526 (2017). https://doi.org/10.1208/s12248-016-0013-0
Received:

Accepted:

Published:

Issue Date:
KEY WORDS
dodecafluoropentane emulsion

GC-MS

ischemia

rabbit

tissue distribution