Abstract
It is difficult to validate statistical software used to assess bioequivalence since very few datasets with known results are in the public domain, and the few that are published are of moderate size and balanced. The purpose of this paper is therefore to introduce reference datasets of varying complexity in terms of dataset size and characteristics (balance, range, outlier presence, residual error distribution) for 2-treatment, 2-period, 2-sequence bioequivalence studies and to report their point estimates and 90% confidence intervals which companies can use to validate their installations. The results for these datasets were calculated using the commercial packages EquivTest, Kinetica, SAS and WinNonlin, and the non-commercial package R. The results of three of these packages mostly agree, but imbalance between sequences seems to provoke questionable results with one package, which illustrates well the need for proper software validation.
This is a preview of subscription content, log in to check access.
Access options
Buy single article
Instant access to the full article PDF.
US$ 39.95
Price includes VAT for USA
Subscribe to journal
Immediate online access to all issues from 2019. Subscription will auto renew annually.
US$ 99
This is the net price. Taxes to be calculated in checkout.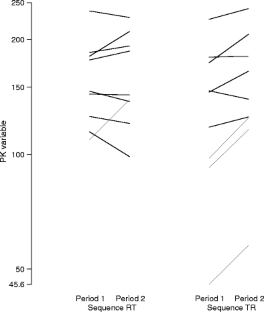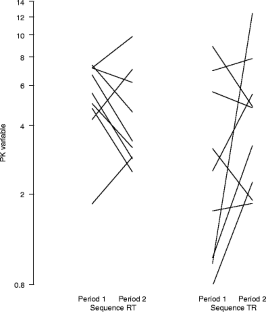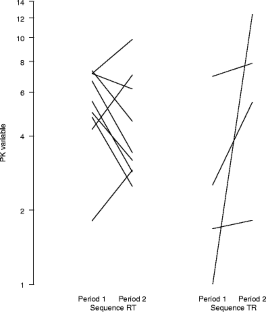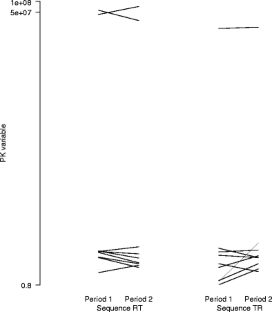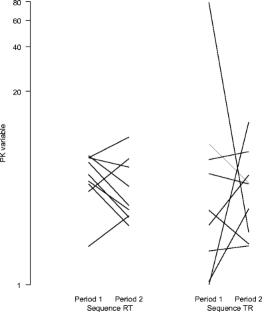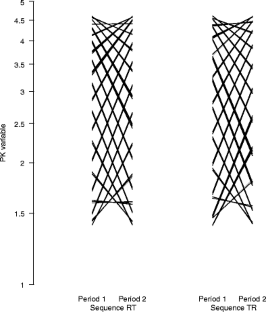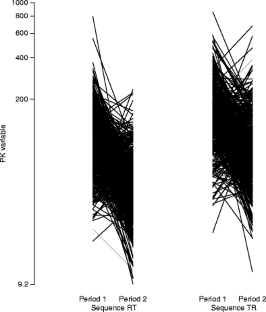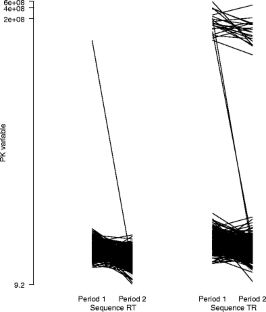 References
1.

European Medicines Agency, Committee for Human Medicinal Products. Guideline on the Investigation of Bioequivalence. CPMP/EWP/QWP/1401/98 Rev. 1/ Corr. 2010.

2.

US Food and Drug Administration. Bioavailability and Bioequivalence Studies for Orally Administered Drug Products — General Considerations. 2003.

3.

World Health Organization. Multisource (generic) pharmaceutical products: guidelines on registration requirements to establish interchangeability. In: Fortieth report of the WHO Expert Committee on Specifications for Pharmaceutical Preparations. Geneva, World Health Organization. WHO Technical Report Series, No. 937, 2006, Annex 7.

4.

Health Canada, Therapeutic Products Directorate. Conduct and Analysis of Comparative Bioavailability Studies. 2012.

5.

Chow S-C, Liu J-P. Design and analysis of bioavailability and bioequivalence studies. 3rd ed. Boca Raton: CRC; 2009.

6.

International Conference on Harmonization. Statistical Principles for Clinical Trials, guideline E9. 1998.

7.

US Food and Drug Administration. Computerized Systems Used in Clinical Trials. 1999.

8.

Sauter R, Steinijans VW, Diletti E, Böhm E, Schulz H-U. Presentation of results from bioequivalence studies. Int J Clin Pharmacol Ther Toxicol. 1992;30:S7–30.

9.

Hauschke D, Steinijans V, Pigeot I. Bioequivalence studies in drug development. Methods and applications. Chichester: Wiley; 2007.

10.

Clayton D, Leslie A. The bioavailability of erythromycin stearate versus enteric-coated erythromycin base when taken immediately before or after food. J Int Med Res. 1981;9:470–7.

11.

Rani S, Pargal A. Bioequivalence: an overview of statistical concepts. Ind J Pharmacol. 2004;36:209–16.

12.

Soukup M. Using R: perspectives of a FDA statistical RevieweR. Presentation at useR! conference, Iowa State University, August 8–10, 2007.
Electronic supplementary material
Below is the link to the electronic supplementary material.
About this article
Cite this article
Schütz, H., Labes, D. & Fuglsang, A. Reference Datasets for 2-Treatment, 2-Sequence, 2-Period Bioequivalence Studies. AAPS J 16, 1292–1297 (2014). https://doi.org/10.1208/s12248-014-9661-0
Received:

Accepted:

Published:

Issue Date:
KEY WORDS
bioequivalence

crossover

software validation