Erratum to: The JBEI quantitative metabolic modeling library (jQMM): a python library for modeling microbial metabolism
Erratum
Following publication of this article [
1
], it has come to our attention that an incomplete version of Fig. 
7
was included in this article. The complete figure is shown below with the missing text included to the left of the chart.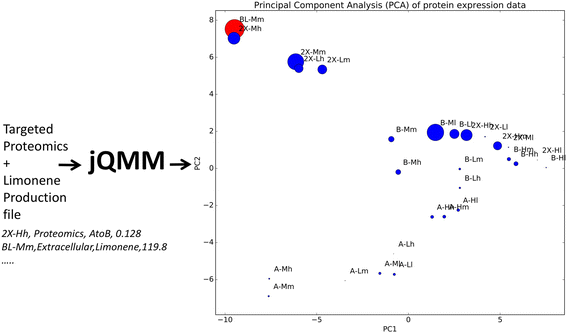 Reference
1.

Birkel G, Ghosh A, Kumar V, Weaver D, Ando D, Backman T, et al. The JBEI quantitative metabolic modeling library (jQMM): a python library for modeling microbial metabolism. BMC Bioinformatics. 2017;18:1. doi:

 

10.1186/s12859-017-1615-y

.

Google Scholar
Copyright information
© The Author(s). 2017
Open AccessThis article is distributed under the terms of the Creative Commons Attribution 4.0 International License (http://creativecommons.org/licenses/by/4.0/), which permits unrestricted use, distribution, and reproduction in any medium, provided you give appropriate credit to the original author(s) and the source, provide a link to the Creative Commons license, and indicate if changes were made. The Creative Commons Public Domain Dedication waiver (http://creativecommons.org/publicdomain/zero/1.0/) applies to the data made available in this article, unless otherwise stated.