Abstract
This paper discusses the configuration of gravitational vacuum star or gravastar with the impact of geometry and matter coupling present in f(R, T) gravity. The gravastar is also conceptualized as a substitute for a black hole which is illustrated by three geometries known as (1) the interior geometry, (2) the intermediate thin-shell and (3) the exterior geometry. For a particular f(R, T) model, we analyze these geometries corresponding to Kuchowicz metric function. We evaluate another metric potential for the interior domain as well as the intermediate shell which is non-singular for both domains. The Schwarzschild metric is adopted to demonstrate the exterior geometry of gravastar, while the numerical values of unknown constants are calculated through boundary conditions. Finally, we discuss different features of gravastar regions like proper length, energy, surface redshift as well as equation of state parameter. We conclude that the gravastar model can be regarded as a successful replacement of the black hole in the context of this gravity.
This is a preview of subscription content, log in to check access.
Access options
Buy single article
Instant access to the full article PDF.
US$ 39.95
Tax calculation will be finalised during checkout.
Subscribe to journal
Immediate online access to all issues from 2019. Subscription will auto renew annually.
US$ 99
Tax calculation will be finalised during checkout.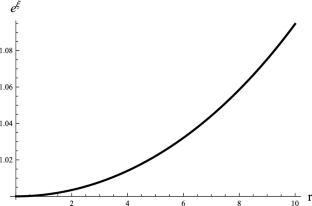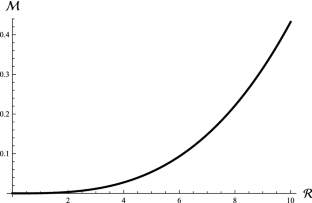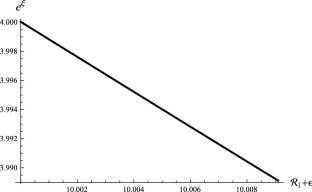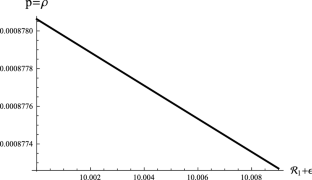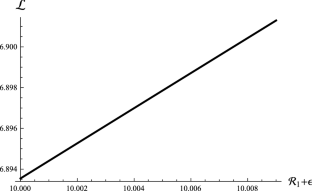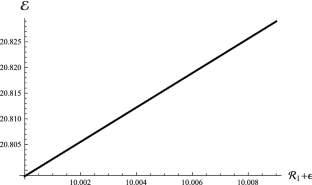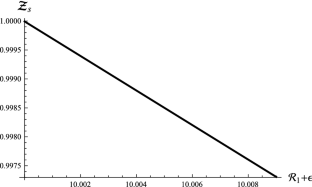 References
1.

P. Mazur, E. Mottola, Proc. Natl. Acad. Sci. USA 101, 9545 (2004)

2.

G. Chapline et al., Int. J. Mod. Phys. A 18, 3587 (2003)

3.

F.S.N. Lobo, Class. Quantum Grav. 23, 1525 (2006)

4.

C.B.M.H. Chirenti, L. Rezzolla, Phys. Rev. D 78, 084011 (2008)

5.

M. Visser, D.L. Wiltshire, Class. Quantum Grav. 21, 1135 (2004)

6.

B.M.N. Carter, Class. Quantum Grav. 22, 4551 (2005)

7.

N. Bilić, G.B. Tupper, R.D. Viollier, J. Cosmol. Astropart. Phys. 02, 013 (2006)

8.

D. Horvat, S. Ilijić, Class. Quantum Grav. 24, 5637 (2007)

9.

A.E. Broderick, R. Narayan, Class. Quantum Grav. 24, 659 (2007)

10.

C.B.M.H. Chirenti, L. Rezzolla, Class. Quantum Grav. 24, 4191 (2007)

11.

P. Rocha et al., J. Cosmol. Astropart. Phys. 11, 010 (2008)

12.

V. Cardoso et al., Phys. Rev. D 77, 124044 (2008)

13.

T. Harko, Z. Kovács, F.S.N. Lobo, Class. Quantum Grav. 26, 215006 (2009)

14.

P. Pani et al., Phys. Rev. D 80, 124047 (2009)

15.

F.S.N. Lobo, A.V.B. Arellano, Class. Quantum Grav. 24, 1069 (2007)

16.

D. Horvat, S. Ilijić, A. Marunovic, Class. Quantum Grav. 26, 025003 (2009)

17.

B.V. Turimov, B.J. Ahmedov, A.A. Abdujabbarov, Mod. Phys. Lett. A 24, 733 (2009)

18.

T. Harko et al., Phys. Rev. D 84, 024020 (2011)

19.

Z. Haghani et al., Phys. Rev. D 88, 044023 (2013)

20.

S.D. Odintsov, D. Sáez-Gómes, Phys. Lett. B 725, 437 (2013)

21.

M. Sharif, A. Ikram, Eur. Phys. J. C 76, 640 (2016)

22.

P.H.R.S. Moraes, J.D.V. Arbañil, M. Malheiro, J. Cosmol. Astropart. Phys. 06, 005 (2016)

23.

M. Sharif, A. Siddiqa, Eur. Phys. J. Plus 132, 529 (2017)

24.

A. Das, Phys. Rev. D 95, 124011 (2017)

25.

M. Sharif, A. Waseem, Gen. Relativ. Gravit. 50, 78 (2018)

26.

D. Deb et al., J. Cosmol. Astropart. Phys. 03, 044 (2018)

27.

M. Sharif, A. Waseem, Eur. Phys. J. C 50, 78 (2018)

28.

M. Sharif, A. Siddiqa, Int. J. Mod. Phys. D 27, 1850065 (2018)

29.

M. Sharif, A. Siddiqa, Ad. High Energy Phys. 2019, 8702795 (2019)

30.

M. Sharif, A. Waseem, Int. J. Mod. Phys. D 28, 1950033 (2019); 2040005

31.

A. Das et al., Phys. Rev. D 95, 124011 (2017)

32.

F. Shamir, M. Ahmad, Phys. Rev. D 97, 104031 (2018)

33.

C. Cattoen, T. Faber, M. Visser, Class. Quantum Grav. 22, 4189 (2005)

34.

A. DeBenedictis et al., Class. Quantum Grav. 23, 2303 (2006)

35.

R. Chan, M.F.A. da Silva, P. Rocha, Gen. Relativ. Gravit. 43, 2223 (2011)

36.

S. Ghosh et al., Res. Phys. 14, 102473 (2019)

37.

M. Sharif, A. Waseem, Astrophys. Space Sci. 364, 189 (2019)

38.

S. Ghosh et al., Ann. Phys. 411, 167968 (2019)

39.

B. Kuchowicz, Acta. Phys. Pol. 33, 541 (1968)

40.

Y.B. Zel'dovich, Mon. Not. R. Astron. Soc. 160, 1 (1972)

41.

B.J. Carr, Astrophys. J. 201, 1 (1975)

42.

P.S. Wesson, J. Math. Phys. 19, 2283 (1978)

43.

M.S. Madsen et al., Phys. Rev. D 46, 1399 (1992)

44.

T.M. Braje, R.W. Romani, Astrophys. J. 580, 1043 (2002)

45.

L.P. Linares, M. Malheiro, S. Ray, Int. J. Mod. Phys. D 13, 1355 (2004)

46.

S. Ghosh, S. Ray, F. Rahaman, B.K. Guha, Ann. Phys. 394, 230 (2018)

47.

G. Darmois, Mémorial des sciences mathématiques XXV, Fasticule XXV (Gauthier-Villars, Paris, 1927)

48.

W. Israel, Nuovo Cimento B 44, 1 (1966)

49.

K. Lanczos, Ann. Phys. (Berlin) 379, 518 (1924)

50.

N. Sen, Ann. Phys. (Leipzig) 378, 365 (1924)

51.

H.A. Buchdahl, Phys. Rev. 116, 1027 (1959)

52.

D.E. Barraco, V.H. Hamity, Phys. Rev. D 65, 124028 (2002)

53.

Z. Yousaf, K. Bamba, M.Z. Bhatti, U. Ghafoor, Phys. Rev. D 100, 024062 (2019)

54.

Z. Yousaf, M.Z. Bhatti, H. Asad, Phys. Dark Univ. 28, 100527 (2020)

55.

M.Z. Bhatti, Z. Yousaf, A. Rehman, Phys. Dark Univ. 29, 100561 (2020)
About this article
Cite this article
Sharif, M., Waseem, A. Impact of Kuchowicz metric function on gravastars in f(R, T) theory. Eur. Phys. J. Plus 135, 930 (2020). https://doi.org/10.1140/epjp/s13360-020-00957-w
Received:

Accepted:

Published: