Abstract
In this article, the hygrothermal postbuckling behaviour of multiscale doubly curved piezoelectric shells (MDCPS) has been evaluated through multiple scales perturbation method. The multiscale composite constituting of polymer/carbon nanotube/fiber and polymer/graphene platelet/fiber (PGF) in accordance with Halpin–Tsai model is considered for evaluation. The kinematics of the MDCPS is assumed to follow third order shear deformation theory (TSDT) and the non-linearity in the strain–displacement relation is adjudged through Von Karman relationship. Further, with the aid of Hamilton's principle the governing equations of motion are derived. The present work studies the load–deflection curves for various distribution patterns such as U (uniform), X, A and O. In addition, the influence of various prominent parameters like applied voltage, magnetic potential, aspect and curvature ratio on the postbuckling characteristics of MDCPS is studied thoroughly.
This is a preview of subscription content, log in to check access.
Access options
Buy single article
Instant access to the full article PDF.
US$ 39.95
Price includes VAT for USA
Subscribe to journal
Immediate online access to all issues from 2019. Subscription will auto renew annually.
US$ 99
This is the net price. Taxes to be calculated in checkout.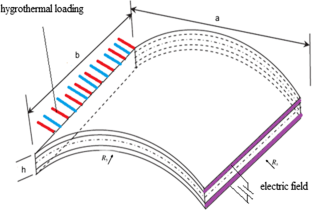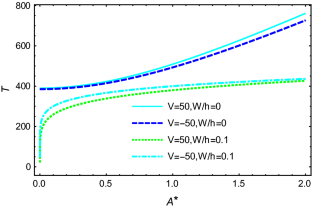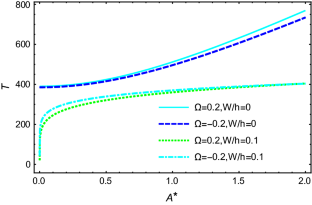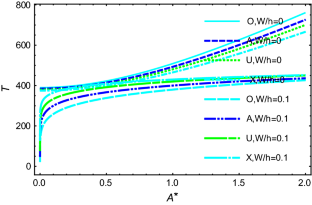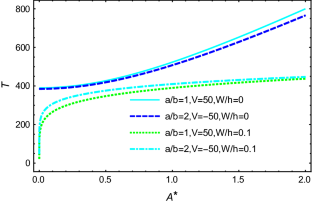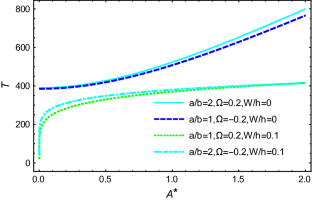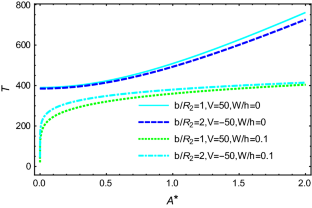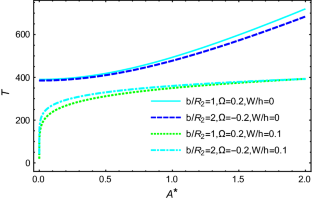 References
1.

G.M. Odegard, S.J.V. Frankland, T.S. Gates, AIAA J. 43(8), 1828 (2005)

2.

X.L. Gao, K. Li, Int. J. Solids. Struct. 42(5), 1649–1667 (2005)

3.

W.Q. Chen, J.B. Cai, G.R. Ye, AIAA J. 41(11), 2244–2250 (2003)

4.

N.S. Naidu, P.K. Sinha, Compos. Struct. 77(4), 475–483 (2007)

5.

M. Amabili, J.N. Reddy, J.N. Int, J. Nonlin. Mech. 45(4), 409–418 (2010)

6.

V.K. Singh, S.K. Panda, Thin Wall. Struct. 85, 341–349 (2014)

7.

S.M. Chorfi, A. Houmat, Compos. Struct. 92(10), 2573–2581 (2010)

8.

F. Alijani, M. Amabili, K. Karagiozis, F. Bakhtiari-Nejad. J. Sound Vib. 330(7), 1432–1454 (2011)

9.

H.S. Shen, X. Chen, L. Guo, L. Wu, X.L. Huang, X. L, Aerosp. Sci. Technol. 47, 434–446 (2015).

10.

K.M. Saad, O.S. Iyiola, P. Agarwal, AIMS Math. 3(1), 183–194 (2018)

11.

A.A. Yazdi, Compos. Struct. 96, 526–531 (2013)

12.

S.K. Panda, B.N. Singh, Aerosp. Sci. and Technol. 29(1), 47–57 (2013)

13.

S. Pradyumna, A. Gupta, A. Acta mech. 218(3–4), 295–308 (2011)

14.

Y. Fan, H. Wang, Nonlinear Dyn. 1–14 (2017).

15.

M.M. Heydari, A.H. Bidgoli, H.R. Golshani, G. Beygipoor, A. Davoodi, Nonlinear Dyn. 79(2), 1425–1441 (2015)

16.

M. Rafiee, M. Mohammadi, B.S. Aragh, H. Yaghoobi, H. Compos, Struct. 103, 179–187 (2013)

17.

S. Razavi, A. Shooshtari, Compos Struct. 119, 377–384 (2015)

18.

H.S. Shen, F. Lin, Y. Xiang, Nonlinear Dyn. 90(2), 899–914 (2017)

19.

F. El-Haina, A. Bakora, A.A. Bousahla, A. Tounsi S.R. Mahmoud, Struct. Eng. Mech. 63(5), 585–595 (2017).

20.

A. Menasria, A. Bouhadra, A. Tounsi, A.A. Bousahla, S.R. Mahmoud, Steel Compos. Struct. 25(2), 157–175 (2017)

21.

A. Attia, A.A. Bousahla, A. Tounsi, S.R. Mahmoud A. S. Alwabli, Struct. Eng. Mech. 65(4) 453–464 (2018).

22.

A. Chikh, A. Tounsi, H. Hebali S. R. Mahmoud, Smart Struct. Syst. 19(3), 289–297 (2017).

23.

Y. Beldjelili, A. Tounsi S.R. Mahmoud, Smart Struct. Syst. 18(4), 755–786 (2016).

24.

A. Hamidi, M.S.A Houari, S.R. Mahmoud A. Tounsi, Steel Compos. Struct. 18(1), 235 - 253 (2015).

25.

A. Tounsi M.S.A. Houari, S Benyoucef, E.A.A.Bediaa, Aerosp. Sci. Technol. 24(1), 209–220 (2013).

26.

B. Bouderba, M.S.A. Houri, A. Tounsi, Steel Compos. Struct. 14(1), 85–104 (2013)

27.

M. Zidi, A. Tounsi, M.S.A. Houari, E.A.A. Bedia, O.A. Beg, Aerosp. Sci. Tech. 34, 24–34 (2014)

28.

A.A. Bousahla, S. Benyoucef, A. Tounsi, S.R. Mahmoud, Struct. Eng. Mech. 60(2), 313–335 (2016)

29.

A Besseghier, M Houari, A. Tounsi, S.R. Mahmoud, Smart Struct. Syst., Int. J. 19(6), 601–614 (2017).

30.

R. Hamza-Cherif, M. Meradjah, M. Zidour, A. Tounsi, S. Belmahi, T. Bensattalah, J. Nano. Res. 54, 1–14 (2018)

31.

H. Khetir, M.B. Bouiadjra, M.S.A. Houari, A. Tounsi, S.R. Mahmoud, Struct. Eng. Mech. 64(4), 391–402 (2017)

32.

A. Mouffoki, M. Houari A. Tounsi, Smart Struct. Syst. 20(3), 369–383 (2017).

33.

H. Abdelaziz, M. Meziane, A. Bousahla, A. Tounsi, S.R. Mahmoud, A.S. Alwabli, Steel Compos. Struct. 25(6), 693–704 (2017)

34.

R. Meksi, S. Benyoucef, A. Mahmoudi, J. Sandw. Struct. Mater. 21(2), 727–757 (2019)

35.

H. Bellifa, A. Bakora, A. Tounsi, A.A. Bousahla, S.R. Mahmoud, Steel Compos. Struct. 25(3), 257–270 (2017)

36.

A. Zine, A. Tounsi, K. Draiche, M. Sekkal, Steel Compos. Struct. 26(2), 125–137 (2018)

37.

M.A. Meziane, H. Abdelaziz, A. Tounsi, J. Sandw. Struct. Mater. 16(3), 293–318 (2014)

38.

I. Belkorissat, M. A. Houari, A. Tounsi and E. A. Adda Bedia, Steel Compos. Struct. 18(4), 1063–1081 (2015).

39.

A. Younsi, A. Tounsi, F.Z. Zaoui, A.A. Bousahla, S.R. Mahmoud, Geomech. Eng. 14(6), 519–532 (2018)

40.

M. Bennoun, M.A. Houari, A. Tounsi, Mech. Adv. Mater. Struct. 23(4), 423–431 (2016)

41.

M. Bourada, K. Abdelhakim, M.A. Houari, A. Tounsi, Steel Compos. Struct. 18(2), 409–423 (2015)

42.

M Abualnour, M. A. Houari, A. Tounsi, E.A. Adda Bedia, S. R. Mahmoud Compos Struct. 184, 688–697 (2018).

43.

A. Bousahla, M. A. Houari, A. Tounsi, E. A. Adda Bedia, Int J Comput. Meth. 11(6), 1350082 (2014).

44.

M. Khiloun, A. A. Bousahla, A. Kaci, A. Bessaim, A. Tounsi, S. R. Mahmoud, Eng. Comput. 1–15. (2019).

45.

H. Habib, A. Tounsi, M. A. Houari, A. Bessaim, J. Eng. Mech. ASCE. 140, 374–383 (2014).

46.

Z. Belabed, M. A. Houari, A. Tounsi, S. R. Mahmoud, O. Anwar Bég, Compos. Part B Eng. 60, 274–283 (2014).

47.

K. Draiche, A. Tounsi, S.R. Mahmoud, Geomech. Eng. 11(5), 671–690 (2016)

48.

A. Bouhadra, A. Tounsi, A.A. Bousahla, S. Benyoucef, S.R. Mahmoud, Struct. Eng. Mech. 66(1), 61–73 (2018)

49.

F. Bourada, K. Amara, A.A. Bousahla, A. Tounsi, S.R. Mahmoud, Struct. Eng. Mech. 68(6), 661–675 (2018)

50.

A. Bouadi, A.A. Bousahla, M.A. Houari, H. Heireche, A. Tounsi, Adv. Nano. Res. 6(2), 147–162 (2018)

51.

Y. Mokhtar, H. Heireche, A.A. Bousahla, M.A. Houari, A. Tounsi, S.R. Mahmoud, Smart Struct. Syst. 21(4), 397–405 (2018)

52.

M. Yazid, H. Heireche, A. Tounsi, A.A. Bousahla, M.A. Houari, Smart Struct. Syst. 21(1), 15–25 (2018)

53.

K. Bouafia, A. Kaci, M.A. Houari, A. Benzair, A. Tounsi, Smart Struct. Syst. 19(2), 115–126 (2017)

54.

A. Zemri, M.A. Houari, A.A. Bousahla, A. Tounsi, Struct. Eng. Mech. Int. J. 54(4), 693–710 (2015)

55.

M. Ahouel, M. A. Houari, E. A. Adda Bedia, A. Tounsi, Steel Compos. Struct. 20(5), 963–981 (2016).

56.

H. Bellifa, K.H. Benrahou, A.A. Bousahla, A. Tounsi, S.R. Mahmoud, Struct. Eng. Mech. 62(6), 695–702 (2017)

57.

B. Kadari, A. Bessain, A. Tounsi, H. Heireche, A.A. Bousahla, M.A. Houari, J. Nano Res. 55, 42–56 (2018)

58.

B. Karami, M. Janghorban, A. Tounsi, Thin Wall. Struct. 129, 251–264 (2018)

59.

B. Karami, M. Janghorban, A. Tounsi Steel. Compos Struct. 27(2), 201–216 (2018)

60.

B. Bakhadda. M. B. Bouiadjra, F. Bourada, A. A. Bousahla, A Tounsi, Wind Struct. 27(5), 311–324 (2018).

61.

F. Bounouara, K.H. Benrahou, I. Belkorissat, A. Tounsi, Steel Compos. Struct. 20(2), 227–249 (2016)

62.

F.L. Chaht, A. Kaci, M.A. Houari, A. Tounsi, O.A. Beg, Steel. Compos. Struct. 18(2), 425–442 (2015)

63.

X. Zhang, P. Agarwal, Z. Liu, H. Peng, Open Math. 13(1), 908–923 (2015)

64.

P. Agarwal, S.S. Dragomir, M. Jleli, B. Samet Basel: Birkhäuser, (2018)

65.

M. Ruzhansky, Y.J. Cho, P. Agarwal, I. Area, Springer, (2017)

66.

P. Agarwal, I.H. Ibrahim, F.M. Yousry, 103, 1–15 (2019)

67.

S. Rekhviashvili, A. Pskhu, P. Agarwal, S. Jain, Turkish Journal of Physics 43(3), 236–242 (2019)

68.

Z. Hammouch, T. Mekkaoui, P. Agarwal, The European Physical Journal Plus 133(7), 248 (2018)

69.

M. Ruzhansky, Y.J. Cho, P Agarwal (I Area, Springer Singapore, 2017)

70.

P. Agarwal, A.A. El-Sayed, Phys A 500, 40–49 (2018)

71.

P. Agarwal, A. Berdyshev, E. Karimov, RM 71(3–4), 1235–1257 (2017)

72.

X. Zhang, P. Agarwal, Z. Liu, H. Peng, F. You, Y. Zhu, Advances in Difference Equations (1), 123, 2017

73.

V.F. Morales-Delgado, J.F. Gómez-Aguilar, K.M. Saad, M.A. Khan, P. Agarwal, Phys A 523, 48–65 (2019)

74.

U. Baltaeva, P. Agarwal, Mathematical Methods in the Applied Sciences 41(9), 3307–3315 (2018)

75.

H. Zhou, L. Yang, P. Agarwal, Journal of Applied Mathematics and Computing 53(1–2), 51–76 (2017)

76.

P. Agarwal, E. Karimov, M. Mamchuev, M. Ruzhansky, 707–718 (Birkhäuser, Cham, 2017)

77.

K Saoudi, P Agarwal, P Kumam, A. Ghanmi, P. Thounthong, Advances in Difference Equations (1), 263, (2018)

78.

J. Tariboon, S.K. Ntouyas and B. Sutthasin, Advances in Difference Equations (1), 220, (2019)

79.

E.T. Thostenson, W.Z. Li, D.Z. Wang, Z.F. Ren, T.W. Chou, J. Appl. Phy. 91(9), 6034–6037 (2002)

80.

H.S. Shen, Compos. Struct. 91(3), 375–384 (2009)

81.

M. Kim, Y.B. Park, O.I. Okoli, C. Zhang, C. Compos. Sci. Tech. 69(3), 335–342 (2009)

82.

C. Feng, S. Kitipornchai, J. Yang, Compos. Part B- Eng. 110, 132–140 (2017)

83.

M. Rafiee, J. Yang, S. Kitipornchai, Compos. Struct. 96, 716–725 (2013)

84.

J. Qiu, Y. Li, C. Chang, S. Atobe, H. Fukunaga, Y. Liu, H. Ning, L. Wu, J. Li, W. Yuan, T. Watanabe, C. Yan, Y. Zhang, N.-H. Alamusi, Nano. Res. Lett. 8, 1–8 (2013)

85.

H.S. Shen, C.L. Zhang, Mater. Des. 31, 3403–3411 (2010)

86.

K. Mayandi and P. Jeyaraj, J Mater Des Appl. 1–16 (2013).

87.

H.S. Shen, D.Q. Yang, Appl. Math. Model. 39, 1480–1499 (2015)

88.

S. Sahmani, M.M. Aghdam, Int J Mech Sci. 131, 95–106 (2017)

89.

L.L. Ke, Y.S. Wang, J. Yang, S. Kitipornchai, Acta Mech. Sin. 30(4), 516–525 (2014)

90.

M. Vinyas, Compos. Struct. 208, 600–617 (2019)

91.

M. Vinyas, G. Nischith, M.A.R. Loja, F. Ebrahimi, N.D. Duc, Compos. Struct. 214, 132–142 (2019)

92.

M. Vinyas, A.S. Sandeep, N.T. Trung, F. Ebrahimi, N.D. Duc, J. Intell. Mater. Syst. 30(6), 2478–2501 (2019)
Appendix
Appendix
Transformed shell principle coordinate can be expressed by:
$$ \begin{aligned} \overline{Q}_{11}^{n} &= Q_{11}^{n} \cos^{4} \theta + 2\left( {Q_{12}^{n} + 2Q_{66}^{n} } \right)\sin^{2} \theta \cos^{2} \theta + Q_{22}^{n} \sin^{4} \theta \\ \overline{Q}_{12}^{n} &= (Q_{11}^{n} + Q_{22}^{n} - 4Q_{66}^{n} )\sin^{2} \theta \cos^{2} \theta + Q_{12}^{n} \left( {\sin^{4} \theta + \cos^{4} \theta } \right) \\ \overline{Q}_{22}^{n}& = Q_{11}^{n} \sin^{4} \theta + 2\left( {Q_{12}^{n} + 2Q_{66}^{n} } \right)\sin^{2} \theta \cos^{2} \theta + Q_{22}^{n} \cos^{4} \theta \\ \overline{Q}_{66}^{n} &= \left( {Q_{11}^{n} + Q_{22}^{n} - 2Q_{12}^{n} - 2Q_{66}^{n} } \right)\sin^{2} \theta \cos^{2} \theta + Q_{66}^{n} \left( {\sin^{4} \theta + \cos^{4} \theta } \right) \\ \overline{Q}_{44}^{n} &= Q_{44}^{n} \cos^{2} \theta + Q_{55}^{n} \sin^{2} \theta \\ \overline{Q}_{55}^{n} &= Q_{55}^{n} \cos^{2} \theta + Q_{44}^{n} \sin^{2} \theta \\ \end{aligned} $$
(57)
About this article
Cite this article
karimiasl, M., Ebrahimi, F. & Mahesh, V. Hygrothermal postbuckling analysis of smart multiscale piezoelectric composite shells. Eur. Phys. J. Plus 135, 242 (2020). https://doi.org/10.1140/epjp/s13360-020-00137-w
Received:

Accepted:

Published: