Abstract
We have addressed the spin conductivity of a two-dimensional anisotropic antiferromagnet on honeycomb lattice in the presence of a longitudinal magnetic field. A spatial anisotropy in the form of a weak Dzyaloshinskii-Moriya interaction is considered in the model Hamiltonian. Next nearest neighbor exchange coupling has been added to the model Hamiltonian. We have investigated both dynamical and static spin conductivities in terms of the excitation spectrum by means of a hard core bosonic representation. The effects of next-nearest-neighbor coupling and the Dzyaloshinskii-Moriya interaction on the spin transport properties have also been studied via the bosonic model by a Green's function approach. We have found the temperature dependence of static spin conductivity in the field induced gapped spin-polarized phase for various magnetic field and anisotropy parameters. Furthermore we have studied the magnetic field dependence of the static spin conductivity for various Dzyaloshinskii-Moriya interaction strength and the frequency dependence of the dynamical spin conductivity for various next nearest neighbor coupling constants. We find that the peak in the static spin conductivity moves to higher temperature upon increasing the magnetic field at fixed anisotropy parameter. The static spin conductivity is found to be monotonically decreasing with magnetic field due to increase of the energy gap in the excitation spectrum. Furthermore we have studied the temperature dependence of the spin conductivity for different magnetic field and various next nearest neighbor coupling constants.
Graphical abstract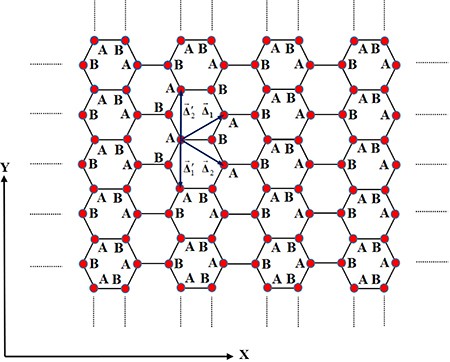 This is a preview of subscription content, log in to check access.
Access options
Buy single article
Instant access to the full article PDF.
US$ 39.95
Price includes VAT for USA
Subscribe to journal
Immediate online access to all issues from 2019. Subscription will auto renew annually.
US$ 199
This is the net price. Taxes to be calculated in checkout.
References
1.

C. Hess, Eur. Phys. J. Special Topics 151, 135 (2007)

2.

F. Heidrich-Meisner, A. Honecker, W. Brenig, Eur. Phys. J. Special Topics 151, 135 (2007)

3.

R. Okuma et al., Nat. Commun. 10, 1229 (2019)

4.

S.A. Zvygain, D. Graf, T. Sakurai, S. Kimura, H. Nojiri, J. Wosnitza, H. Ohta, T. Ono, H. Tanaka, Nat. Commun. 10, 1064 (2019)

5.

A.M. do Nascimento-Junior, R.R. Montenegro-Fihlo, Phys. Rev. B 99, 064404 (2019)

6.

T. Ito, C. Iino, N. Shibata, Phys. Rev. B 97, 184409 (2018)

7.

P.W. Anderson, Mater. Res. Bull. 8, 153 (1973)

8.

P. Fazekas, P.W. Anderson, Philos. Mag. 30, 423 (1974)

9.

S. Liang, B. Doucot, P.W. Anderson, Phys. Rev. Lett. 61, 365 (1988)

10.

S. Sachdev, Phys. Rev. B 45, 12377 (1992)

11.

A.W. Sandvik, Phys. Rev. Lett. 95, 207203 (2005)

12.

S. Tomonaga, Prog. Theor. Phys. 5, 544 (1950)

13.

J.M. Luttinger, J. Math. Phys. 4, 1154 (1963)

14.

F.D. Haldane, J. Phys. C 14, 2585 (1981)

15.

E. Lefancoise et al., Phys. Rev. B 94, 214416 (2016)

16.

N. Martin, L.-P. Regnault, S. Klimko, J. Phys.: Conf. Ser. 340, 012012 (2012)

17.

X. Zotos, Phys. Rev. Lett. 82, 1764 (1999)

18.

J. Benz, T. Fukui, A. Klümper, C. Scheeren, J. Phys. Soc. Jpn. 74, 181 (2005)

19.

X. Zotos, P. Prelovsek,Transport in one dimensional quantum systems (Kluwer Academic Publishers, Dordrecht, 2004)

20.

A.V. Sologubenko, T. Lorenz, H.R. Ott, A. Freimuth, J. Low Temp. Phys. 147, 387 (2007)

21.

A.V. Sologubenko, K. Gianno, H.R. Ott, A. Vietkine, A. Revcolevschi, Phys. Rev. B 64, 054412 (2001)

22.

N. Hlubek, P. Riberio, R. Saint-Martin, A. Revcolevschi, G. Roth, G. Behr, B. Buchner, C. Hess, Phys. Rev. B 81, 020405(R) (2010)

23.

C. Hess, H. ElHaes, A. Waske, B. Buchner, C. Sekar, G. Krabbes, F. Heidrich-Meisner, W. Brenig, Phys. Rev. Lett. 98, 027201 (2007)

24.

A.V. Sologubenko, K. Berggold, T. Lorenz, A. Rosch, E. Shimshoni, M.D. Philips, M.M. Turnbull, Phys. Rev. Lett. 98, 107201 (2004)

25.

A.V. Sologubenko, T. Lorenz, J.A. Mydosh, A. Rosch, A.C. Shortsleeves, M.M. Turnbull, Phys. Rev. Lett. 100, 137202 (2008)

26.

E. Shimshoni, D. Rasch, P. Jung, A.V. Sologubenko, A. Rosch, Phys. Rev. B 79, 064406 (2009)

27.

H. Rezania, Prog. Theor. Exp. Phys. 2014, 033I01 (2014)

28.

H. Rezania, A. Langari, P.H.M. Loosdrekht, X. Zotos, Eur. Phys. J. B 47, 173 (2014)

29.

T. Moriya, Phys. Rev. 120, 91 (1960)

30.

F. Pulizzi, Nat. Mater. 11, 367 (2012)

31.

S.A. Wolf et al., Science 294, 1488 (2001)

32.

J.C. Slonczewski, Phys. Rev. B 39, 6995 (1989)

33.

S. Murakami, N. Nagaosa, S.C. Zhang, Science 301, 1348 (2003)

34.

J. Sinova et al., Phys. Rev. Lett. 92, 126603 (2004)

35.

Y.K. Kato et al., Science 306, 1910 (2004)

36.

K. Louis, C. Gros, Phys. Rev. B 67, 224410 (2003)

37.

C. Psaroudaki et al., Phys. Rev. B 89, 224418 (2014)

38.

S. Langer et al., Phys. Rev. B 82, 104424 (2010)

39.

J. Stolpp et al., Phys. Rev. B 99, 134413 (2019)

40.

G.D. Mahan,Many-particle physics (Kluwer Academic/ Plenum Publishers, 2000)

41.

A. Abrikosov, L. Gorkov, T. Dzyloshinskii,Methods of Quantum Field Theory in Statistical Physics (Dover, New York, 1975)

42.

M. Sentef, M. Kollar, A.P. Kampf, Phys. Rev. B 75, 214403 (2007)

43.

H. Rezania, A. Langari, P. Thalmeier, Phys. Rev. B 79, 094401 (2009)

44.

A.L. Fetter, J.D. Walecka,Quantum Theory of Many Particle Systems (McGraw-Hill, New York, 1971)

45.

D.J. Scalapino, S.R. White, S. Zhang, Phys. Rev. B 47, 7995 (1993)

46.

P. Chandra, P. Coleman, A.I. Larkin, J. Phys.: Condens. Matter 2, 7933 (1990)

47.

B.S. Shastry, B. Sutherland, Phys. Rev. Lett. 65, 243 (1990)

48.

J.V. Alvarez, C. Gros, Phys. Rev. Lett. 88, 077203 (2002)

49.

J.V. Alvarez, C. Gros, Phys. Rev. B 66, 094403 (2002)

50.

F. Azizi, H. Rezania, Physica E 109, 17 (2019)

51.

K. Damle, S. Sachdev, Phys. Rev. B 56, 8714 (1997)
About this article
Cite this article
Azizi, F., Rezania, H. Spin transport properties of anisotropic Heisenberg antiferromagnet on honeycomb lattice in the presence of magnetic field. Eur. Phys. J. B 93, 29 (2020). https://doi.org/10.1140/epjb/e2020-100444-8
Received:

Revised:

Published:
Keywords
Solid State and Materials